Social media is one of those things that constantly are in the phase of change and development. The more growth it experiences, the more changes we get to see in the world of social media. There are so many different social media trends that are taking place right now and will continue to do so in the next year as well.
So, wouldn't it be a great idea if you could know about these amazing social media trends that we are talking about in here?
Well, worry not as we are here to do that.
We will tell you a bit about these amazing trends in social media that you definitely need to know about.
If you have got an online business then you know that social media is something that you should constantly have with you. The power of social media is something that most people do not get. But if you are a brand owner then you would exactly get what we are trying to say.
There is not a single speck of doubt when we say that using social media for business strategies is something that everyone does. So, there is no doubt that social media is completely a part of our lives. It is hard to imagine a world with the use of social media and it is certainly hard to imagine a business without the help of social media.
So, if you want to make your business successful then you need to make sure that you are able to harness the power of social media. For that, you have to be familiar with the different social media trends that will be taking over in the year 2019.
So, why don't we help you with that?
Awesome Social Media Trends That You Should Prepare For in 2019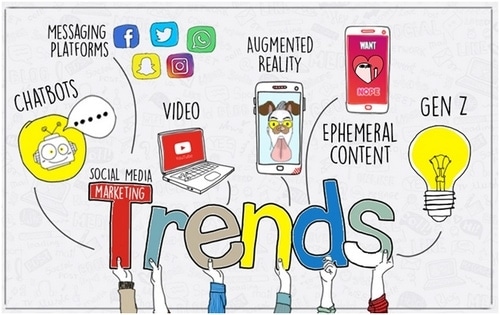 Here are some of the best social media trends that will take over the internet in the year 2019. Make sure that you are all prepared for these trends people.
1) Augmented Reality
One of the first things that come to mind when we think of social media trends is Augmented Reality. There is no doubt that augmented reality is not yet that famous in social media, but people are still trying to get used to it.
It is also being estimated that the markets of VR and AR will be much higher in the year 2019. So, there is no doubt about the fact that if you want to stay in the trending side of social media, then you need to accept the fact that augmented reality is soon going to take over and we might have to get used to it.
As per the recent stats, companies that enjoy revenues between $100 million to $1 Billion are using Augmented Reality as part of their marketing strategy. Snapchat's Lens Studio and Google Glass are some of the platforms that offer AR services.
2) Main Focus On The Generation Z
Have you ever heard of Generation Z?
Well, if you have not yet heard about it, then there are chances that you might hear about it in the future.
There are many businesses owners that are trying to get their hands on this particular generation in order to make sure that they stay ahead in the game. Let us give you an example here.
Take the retail businesses that are offering clothes to the people. Now, these clothes have a new style range as well to pull in Generation Z. There are also some pop-up stores that are currently taking effect in here so might have to take some insight into that as well.
Comparatively Generation Z spends lesser time on Social Media than millennials, but they spend more time on the particular platform that they use. They use these platforms to get entertained.
Offering engaging and entertaining content, being quick, implementing an intuitive design, making videos are some of the tips to developing relationships with Generation Z.
3) Video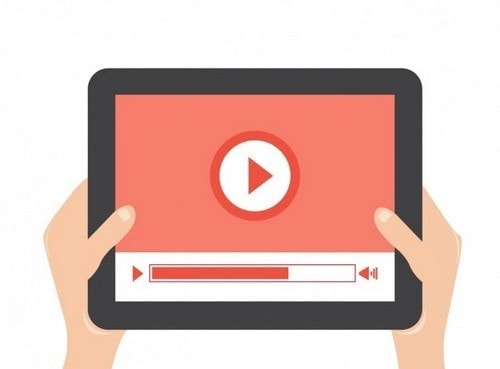 When we talk about the traditions that are dominating the world of social media, there is hardly anything that can come close to videos. You must have heard about the amazing stories that are being created by people on different platforms of social media.
We are talking about the Whatsapp, Instagram, and Snapchat stories. Even Facebook has got this new feature as well. So, there is no doubt about the fact that videos still remain some of the most popular trends and we guarantee that the case will be the same next year as well.
Haven't you seen how popular YouTube is? That ought to tell you something right?
If you make these videos an important strategy for your business, then there is no doubt that your business will definitely see the light of success.
4) ChatBots And Messengers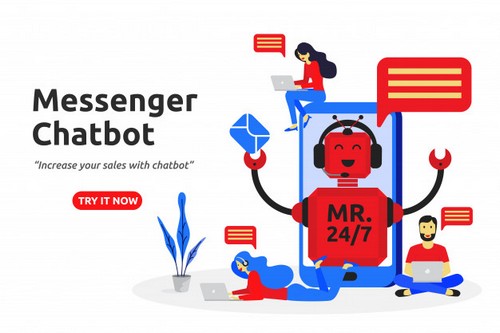 Just as we were talking about the videos, the messenger feature is something that is taking the leap as well. From Facebook to WhatsApp and Instagram, every platform has got a messenger of its own.
It has certainly made it very easy for people to communicate with each other. Let us take the example of the Facebook Messenger. See how cleverly Facebook has incorporated the Messenger into the Facebook platform itself.
You won't really have to log out from Facebook in order to open the Messenger which is a whole new application. We are pretty sure that Messengers are going to be the next big thing in 2019.
Also, another thing that is quickly catching up is the Chatbot feature on many platforms. These Chatbots are manually processed in order to increase engagement with the customer. Doesn't that seem to be a wonderful feature, people?
In addition, these Chatbots ensure faster response time to customers that are making best Social Media Trends that ensure better brand-customer relationships.
5) Live Streaming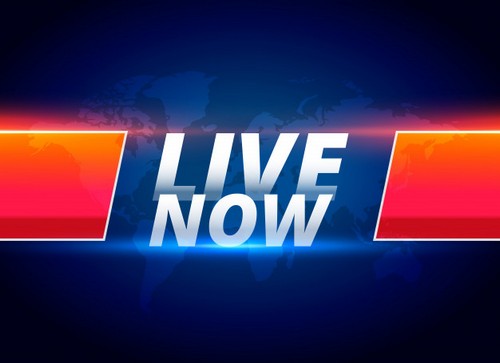 Live streaming is another thing that will pick up the pace in the year 2019. Video channels are something else but live streaming is a whole other thing that will make your videos more spontaneous.
So, you need to process this info as well if you want to make sure that your business runs smoothly. Just imagine the situation, you no longer have to worry about recording and posting a video after editing and wondering whether the video is going to generate results or not.
Live Streaming Videos are revolutionizing the world of Social Media. They ensure more authentic and productive interactions. Bringing human elements to online marketing is the one prime characteristic of live videos that are making them one of the most popular Social Media Trends for 2019.
With the live streaming feature in the social media platforms, you can directly connect with the audience at the moment.
Doesn't that seem like an absolutely amazing idea to begin with?
The businesses can definitely use this method of direct communication to connect and engage with the people out there. So, there will not be any disagreement when we say that live streaming is something that will definitely explore more ground next year.
6) Ephemeral or Expiring Content
You must have seen Instagram Stories or Snapchat Feature that get expired after 24 hrs. So, these live expiring contents are one of the new Social Media trends that are going to rule in 2019.
These contents flash on the web maximum for 24 hrs and they are quite good in engaging audiences and ensuring the lasting impact on the memories of prospects.
These contents are authentic, raw and spontaneous. They ensure in the moment storytelling that is quite effective in pulling in audiences. As they disappear after 24 hrs, such stories are ultra-relevant.
Different things that you can try with such contents are behind the scenes stories, interviews, intros, product creation process, etc.
In Conclusion
So, what do you think of these amazing social media trends that we have in here for you?
If you want your business to see the light of success next year, then you need to ensure that you are making proper use of these trends.
Want to know how you can incorporate these Social Media Trends in your existing marketing strategy? Share your details in comments and our experts will guide you in the process.
Liked this post? Check out the complete series on social media marketing