In your whole experience of being on social media, you might have heard about many different social media terms. But have you ever heard of a term social media strategist?
Well, if you have then it is all well and good for you. But if you haven't then this article will tell you all about a social media strategist.
Let us first understand what Social Media Strategies is and then we will be delving deep into their world to understand their key roles and responsibilities –
Definition of a Social Media Strategist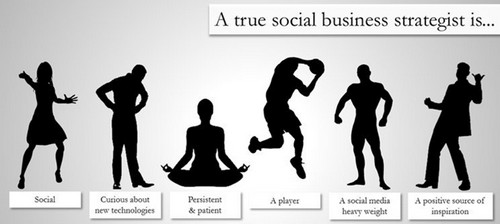 A social media strategist could be anybody in a particular organization that is responsible to design, manage and channelize Social Media Marketing Campaigns in a conversion driven manner.
This is just about a single person that takes charge of the Social Media Optimization, Marketing and Advertising of the whole organization. You will see that the social media strategist's office would be filled all the messy things, notes, data, graphics and other important things that would be an asset for the company.
Everything and anything could be a social media strategist. Sometimes, it so happens that even the office departments such as Human Resources, customer service, and other sections turn out to be social media strategist for the company.
There is no doubt about the fact that social media strategist helps to make the company a success by creating the most amazing strategies based upon the target audiences that would do nothing else but bring success to the company or organization.
This is one of the reasons why it is essential that you understand the role and the importance of a social media strategist.
The Importance of a Social Media Strategist
Since the ultimate task of a social media strategist is to create Social Media Marketing and Advertising strategies for the company, let us first begin with this.
The social media strategist would know and understand the importance of having a social media presence for the business and will work to make that happen in the best way possible.
If you want to be a strategist of social media, then you first need to understand the brand that you are working for. Understanding the services and the products that the brands provide is the one important thing that a social media strategist needs to do.
With the help of that knowledge, the strategist will be able to create strategies that would help the business in optimizing its presence on the web. However, the strategists need to have conversations with the target audiences in order to know what they want as well.
But the very important thing here is knowing the most relevant audience for the business, as only then, a Social Media Strategist can make a befitting strategy that can connect with the audiences. If they do that, then they will be able to make certain improvements and changes that are required for the success of the brand.
So, there is no doubt about the fact that the job of a social media strategist is certainly very important and yet difficult one as they have to do pretty much everything around here.
After the definition of the strategy is complete, it is the job of the social media strategist to find out the different problems that block the company from having the taste of success. They need to work hard in order to create solutions to these problems so that the business can thrive again and achieve the success that it deserves.
Different companies have got different tasks for social media strategists. In some organization, you might get to do one thing or the other. However, there are some organizations that depend on the social media strategists for every single thing.
So, you need to make sure that you are well-versed with every single thing about the company before you join it as a social media strategist.
Let us now understand different roles that a Social Media Strategist needs to address-
Roles of a Social Media Strategist
When it comes to social media, there are many different roles that a social media strategist needs to play. Here we are going to mention a few of them for you? Make sure that you have all these qualities in you before you apply for the job.
1) Being Updates of Latest Social Media Trends and Risk-Taking Abilities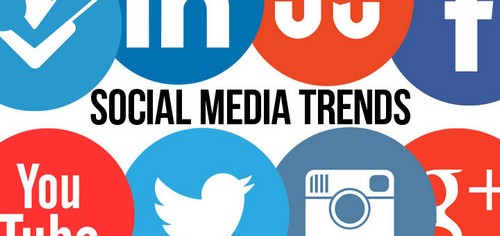 There will be no social media without the existence of innovations and improvements. Also, where there is innovation, there is a certain amount of risk associated as well. This is where social media strategist will play a very important role.
The social media strategist will understand what the customers want and then help in the creation of new and innovative ideas that would provide the best results for the company. This is one of the main roles that the social media strategists play so you need to make sure that you always have this in mind.
Being aware of all the latest Facebook, Twitter, Instagram, Snapchat Marketing and Advertising Trends is one of the most essential parts of a Social Media Strategist. Use of befitting Social Media trends to accomplish marketing goals ensures the success of any online marketing campaigns.
2) Connecting, Converting and Building Engaging Relationships
One of the best things that people absolutely love about social media is that it is the perfect tool that can help people in building better relationships with one another.
You need to make sure that as a social media strategist, you have proper engagement with the customers so that they can choose the brand that you work for when they need any product or services.
That is why social media strategists need to have superb skills in building relationships. When they have chats with the customers, they will be able to understand what they want and create strategies to help the company provide that to the customers.
Different things that you can try to engage your audiences with the Social Media Content are –
Use of Images
Use of Questions
The inclusion of Emojis in replies
Using GIFs for thanking people who share your content
Use of Videos
Use of Social media tools to reply to followers faster
Use of Social Media Engagement Tools like Buffer Reply
Schedule time to interact with audiences
3) Paying attention to the Social Media Policy of the Company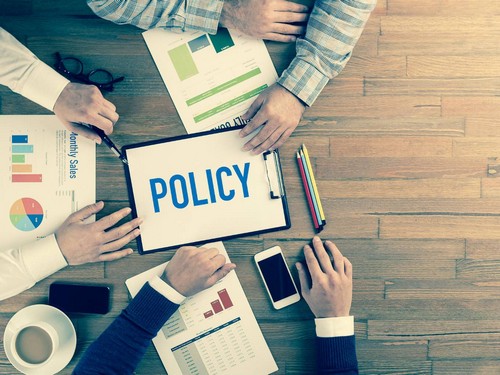 This is another important role that the social media strategist needs to play. When the company works without guidelines and regulations, the environment can get a little bit chaotic in the first place. But who else will decide the rules and the regulations for the employees?
Well, of course, it should be someone who has a clear idea of the mission and the image of the company. The social media strategist would be the perfect fit for that job. They are fully equipped with knowledge about the company and can make decisions for the profit of the company. So, this is another role than they need to play.
4)  Attention on Social Media Analytics to gauge the performance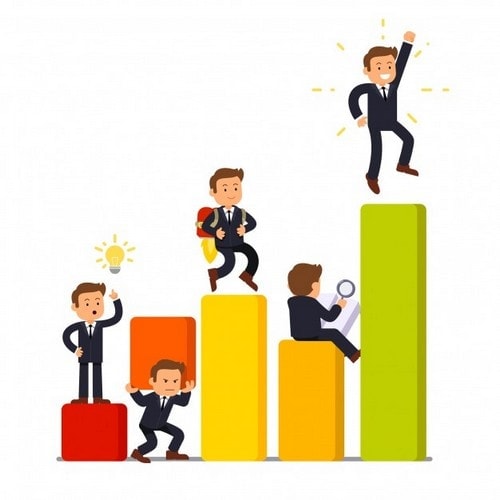 This is the most inevitable part for any Social Media Strategist, as this is the only way through which he or she can know if their Social Media Campaign is performing in the right manner or not.
That is why it must for a Social Media Strategist to have knowledge of social media analytics. Knowing the metrics that can decide the success rate of a marketing campaign is important for ensuring the conversions of all the leads generated via Social platforms.
Different metrics that a Social Media Strategist needs to know are-
Attention Metrics
Audience Growth Rate
Post Reach
Potential Reach
Social Share of Voice or SoV
Applause Rate
Average Engagement Rate
Amplification Rate
Virality Rate
Conversion Rate
Click through Rate
Bounce Rate
Cost per Click
Cost per thousand Impression
Customer Satisfaction (CSat) Score, etc.
5) Knowledge of Social Media Marketing Tools
It is must for a Social Media Strategist to know the right Social Media Tools for automation, scheduling, and analytics. You can use these tools to make most of your Social Media Marketing Campaigns with utmost ease.
These tools will help you manage different Social Media Campaigns simultaneously. You can do advance scheduling of Social Media Posts. Monitoring and listening can also be channelized by these tools with great effectiveness. Some of the tools for you are-
Buffer
Sprout Social
MeetEdgar
HootSuite
IFTTT
Social Oomph
BuzzSumo
Feedly
Oktopost
Tagboard
Followerwonk
Evrtypost
Agora Pulse
Crowd Booster
Audience
Conclusion
So, these are some of the most important things that you need to know about a social media strategist. There are many people who apply for this career prospect and end up being really successful in what they do.
If you are applying as a social media strategist for any company, then make sure that you have all the qualities in you. In case of any doubts, feel free to ask me in comments.
Topic of SOCIAL MEDIA MARKETING
Alternatively, check out the Marketing91 Academy, which provides you access to 10+ marketing courses and 100s of Case studies.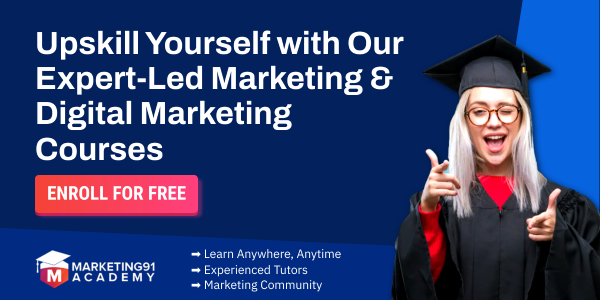 Liked this post? Check out these detailed articles on