Are you a business who is taking your first flight to success? Do you really want to promote your business in the best possible way? Then there is certainly no. In the fact that choosing the best method of doing so is necessary for you! Of course, social media marketing is one of the best possible promoting strategies that you can take care of! But there is one thing that you should specifically take care of. And it is none other than the fact that how you can improve your social media presence.
The social media presence is definitely important because it is something that is going to help you with the immense amount of promotion.
When you are a resident of the present digital world, then you need to know that just an account on some popular networks isn't going to help in your business. Yes, you need to have a really strong social media presence so that you can get the proper communication methods and support that is required for the success of the brand that you have.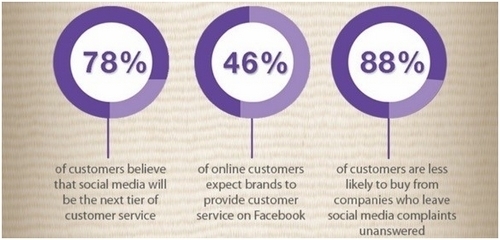 There is certainly not a speck of doubt that social media is single-handedly one of the most important things in our lives right now. So, it is needless to say that the brands will not be able to hide much longer behind their beautiful websites and amazing profiles.
If you want your brand to be treated like a serious competitor in the business world, then you have to come out. A social media presence is going to help you achieve that recognition for your brand. This is one of the most important reasons why experts suggest you to invest in a proper social media marketing strategy to get a good social media presence.
But how on earth can someone do that?
Well, if you find yourself asking this question, then we are here to help you out with everything that we have.
6 Tips To Have A Good Social Media Presence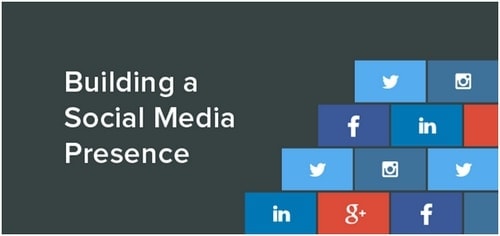 When you need to have the best tips for a social media presence, we are always here to extend our helping hands. These tips that we have for you in here will surely help you out in the time of need. Scroll down and read ahead for more information people-
1) Create A Proper Social Media Strategy
One common mistake that people always tend to make when it comes to social media marketing and engagement is not having a proper strategy in the first place. This is something that most marketers do and then regret their actions.
If you don't want to belong to this crowd, then you better start with a proper social media marketing strategy right now. If you have a proper content and engagement plan for your social media business, then there is no doubt that you will have much better results in the first place.
These goals and objectives that you have in your social media marketing strategy will help you see the clear picture for your business.
If you have a goal and you want to achieve it then nothing can work without great ideas and strategies. You will most definitely have to come up with the best no matter what. You can do it very easily with a few important positions to place.
All you will have to do is ensure that you are breaking up the team of social media marketing and then giving people their individual job roles and responsibilities that they are supposed to do. Once the team is broken up with individuals who are taking the responsibilities, they will work on these individually without any problem at all.
Convey your expectations to them clearly and state that by when you are expecting them. With a calendar of the contents, things will get easier for you in creating effective Social Media Presence for your business on the web.
2) Know The Customers
Social media is all about engagement and communication. With these things, you will be able to sell almost anything that represents your brand.
 But how are you supposed to communicate with strangers when you don't even know them in the first place?
Well, it is really important to have all the information about the customer that you need.
When you have all the information about the customers, you can easily pitch your products and services to them.
So, why not try it in the first place?
You could provide your contact info on the pages of social media so that people can communicate with you.
Also, customer forms are the best way to gather information about them. Try it out and see for yourself.
3) Get To Know What You Are
There is another common mistake that people make when it comes to social media marketing. Most marketers think that the perception that they have of themselves is the same as how people on the internet perceive them.
Well, that can be a huge mistake in the first place. You need to first ask the people what they think of your brand.
Encourage criticism and you will get to know how your perception of yourself is different from what the rest of the world thinks.
This is something that can be a great help for sure.
You need to make sure that you take all the suggestions into consideration and improve on the areas that need improvement. This is one of the most important steps of having a proper social media presence. Always keep that in mind and you will see the results for sure.
4) Have Authenticity In Social Media
You need to be yourself when you are in the online world.
If you are always trying to hide under a separate personality, how can people know who you are?
This can be a very big mistake and it can cost you a lot as well.
If you want to have a proper social media presence, then creating a particular narrative about yourself and all the information about you can be a great help for sure.
That way, your customers will know how authentic and true you are and they will trust you.
This will ultimately result in a better presence on social media.
Don't believe us, yet? Well, you need to try it out in order to believe us.
5) Have Consistency
This is another thing that you need to do if you want to be present in social media.
It is really not cool if you just tend to focus on a single platform for building an online presence. You need to have at least one or two other accounts that will help you reach more people.
Also, you need to keep this in mind that you have to be consistent with your posts on all these platforms. Make sure that you prioritize these if you want people to acknowledge you in the first place. This is something that you always need to take care of.
You simply cannot disappear from the social media sites as you made, please. One must necessarily understand the necessity of the constant availability of them on the social media sites when it comes to promoting the contents.
Disappearing for this can be a real problem for you. And this is one of the most necessary things that you must concentrate on no matter what.
6) Don't Just Sell, Connect
When you are engaging with the customers that you have in social media, you need to make sure that you are not that direct with your business proposals.
The main aim is to connect with the customers and not just sell the products to them like a mindless advertisement.
The connection is really important if you want to be known in the world of social media.
After all, people don't really visit these social media sites to just buy products, right?
 They need inspiration in order to do that. You connecting with your customers will be the inspiration that they are looking for.
Engaging the audience on social media is no big challenge for you if you know the correct ways of doing so. Until you make the most relevant moves, chances are that the audience will fail to notice you completely.
The best way to engage your audience is by communicating with them. If they are having a conversation then try and be a part of it and participate in it definitely. Of course, you can completely make sure that with the help of the commenting on the posts things will also be engaging to the consumers.
Final Thoughts
So, that is all that you need to do in order to have a great social media presence. Go ahead and get yourself known in the online world with these helpful tips. By following these steps, you can make sure that you are maintaining your presence on social media sites without any problem at all.
In case you want to know the right ways through which you can improve social media presence of your business on the web, share your business details with us in the comments and our experts will answer all your queries.
Liked this post? Check out the complete series on social media marketing