We often hear people say that marketing their brands in the platforms of social media do not produce the same amount of success and profits that they expected it to. Well, what we want to say to that is the reason why these social media strategies aren't a success because you are not being able to do it properly and making Social Media Mistakes.
There are many companies that fail to understand the importance of a proper social media marketing strategy and hence make many mistakes which lead to disastrous results for the company.
Does your company suffer from the same fate?
Well, are you completely sure that you are doing social media marketing in the right way then?
Well, if you are not making any one of these Social Media Mistakes, then we are pretty sure that you will be fine –
Social Media Mistakes That Should Be Avoided While doing Social Media Marketing
Here are some of the common mistakes that you shouldn't be making if you are in the world of social media. Make sure that you don't commit these mistakes as they can cause problems in the future.
1) Not Being Able To Create A Proper Strategy For Social Media Marketing
Just like it is very important to know about the services, products, and the niche of the business, it is also important that you have the similar approach to the social media marketing strategy for the business as well. There are many different companies that have not made much profit because they don't have a proper social media marketing strategy to boost the sales and the profits of the company.
The first thing that you need to do is have a proper strategy for social media marketing. How are you supposed to do that? Well, you need to make sure that you research everything first. The target audience, the tactics, the goals and everything else needs to be decided to have a proper strategy.
2) Just Sharing Content Regarding The Company
Having limited content is something that even your competitors won't recommend you to do. There are many different social accounts that are personal where you can share more regarding yourselves and your company.
However, the commercial accounts that you use for business should have the content that appeals to the customers. You need to make sure that you are letting them know about the company, but don't be too assertive in that. You need to make sure that they get to know about other things as well this will definitely be a help.
3) Automating Everything
This is another one of the common Social Media Mistakes that most of the companies make in the platforms such as Twitter and Facebook. When it comes to social media, automation has clearly helped us quite a lot.
However, if you tend to misuse it then the results will not be that good. We all know that there is a  feature in the social media platforms that allows the users to schedule the content that they are about to broadcast and then put it on rotation. Well, some companies tend to use it in a continuous way and that can never be good.
4) Abusing Hashtags
We have had hashtags with us for 10 years and still, people tend to misunderstand them so much that it is basically annoying at this point. The entire point of having a hashtag is to make sure that people are able to get into some larger conversations and still have everything arranged perfectly for them.
However, there are so many businesses that feel the need to have their hashtags branded. Why would that be a thing, right? I mean, hashtag abuse is one of the most common mistakes that people make and it should stop right now.
5) Measuring KPIs
This is another one of the most common mistakes that people make and it is during the measurement of the KPIs or the Key Performance Indicators. Well, these are the tools for social media marketing but there are many companies that fall for the traps that are set by the vanity metrics.
The KPIs are used in order to measure the number of followers and fans that a particular business has on Facebook and Twitter. Most people think that if the numbers are high then the business is going well. But that is definitely not the case in here.
6) Improper Handling Of Negative Feedback
Negative feedbacks are a part and parcel of having a business online. That doesn't mean that you become hinged by the comments that your business gets on social media. This is literally a very common mistake that people tend to make when they get some negative comments on the platforms of social media. It is really important that you handle these negative comments in a proper way so that you don't end up losing the followers and the fans that you have on social media.
7) Not Listening To The Audience
What is the point of having a business online if you are not able to meet the needs and the expectations of the people around you? Well, this is one of the common Social Media mistakes that the businesses make. You need to make sure that you are always listening to the customers about what they want from you. Not only will it give you more ideas but you will also be able to improve on the areas that need some more effort. But if you make the mistake of not listening, then there can be disastrous results for your business.
Some Twitter Mistakes That You Shouldn't Make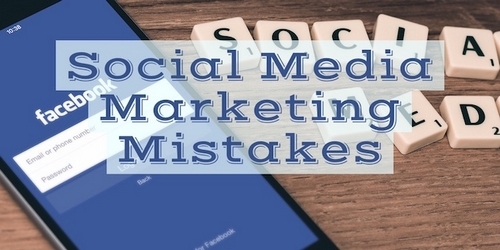 8) Not Using The Images
Images are certainly the way to go as they appeal more and more to the customers. Even research reveals that the tweets that have pictures in them tend to have a lot more re-tweets. So, not having enough pictures on the tweets is a mistake that you shouldn't make.
9) Not Using Hashtags
Yes, you need to make sure that you are using the hashtags in the best way possible. Hashtags are the way to go when you are on twitter so make sure that you utilize it properly.
10) Not Having Consistency
 If you have a business account on Twitter, then you can use it for business only. Sharing personal details and thoughts is a mistake that will cost you your followers for sure. Make sure that you don't do it.
Some Facebook Mistakes That You Shouldn't Make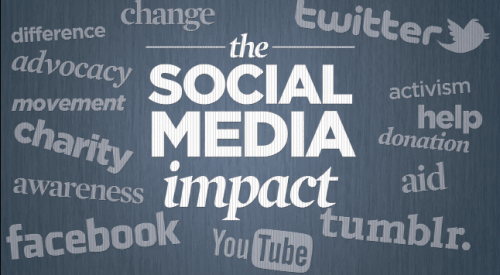 Here are some mistakes on Facebook that you need to avoid.
11) Not Using Images
Just like Twitter, Facebook also has got a super appreciation for the images. After all, images are appealing and if your posts have images in them, then there are chances that you might have some more comments and likes as well. Now, who wouldn't want that right?
12) Not Removing The URLS
When you are linking something on Facebook, one thing that you need to know is to remove the URLs. That is because Facebook already puts a link that is clickable on the image. So, why waste a good link, right? People also might get confused as well.
13) Not Having Proper Interactions
The whole idea of your business is to interact with your customers. Not replying to comments on Facebook can have many disastrous effects on the business.
Some Pinterest Mistakes That You Shouldn't Make
When it comes to the Social Media Mistakes on Pinterest, there are quite a few that you may make. So, you need to make sure that you are always careful about it.
14) Use Description – Since Pinterest is a site for professionals, it is really important to make sure that the posts always have some sort of descriptions on then. If you want your business to have the desired number of sales, then descriptions in the posts help.
15) Use Images – Also, Ensure that images are being used on all posts. This is something that people miss and it can be a grave mistake as well.
Some Instagram Mistakes That You Shouldn't Make
16) Hashtags : One of the common Social Media Mistakes that people make on Instagram is that they are not able to use the hashtags in a better way. We cannot stress enough in the importance of using hashtags for the business.
In a platform like Instagram, you will have to make sure that you are properly using the hashtags and not just using it too much. Otherwise, it just might affect the business. Also, another common mistake on Instagram is not giving the followers the type of content that they need to have.
17) Type of content : There are so many different views about the type of content that your followers might want to see from you. In that case, you need to make sure that you have all the attention focused on the followers and what type of content they want from you.
So, there you have it, people. These are some of the most common social media mistakes that people make when they are trying to market their business in the online world. If you want to have success for your company, you need to make sure that you are avoiding these mistakes.
Liked this post? Check out these detailed articles on
Topic of SOCIAL MEDIA MARKETING
Alternatively, check out the Marketing91 Academy, which provides you access to 10+ marketing courses and 100s of Case studies.