Social Media Marketing mistakes you want to make your business a roaring success in the online world? Well, in that case, you need to make sure that you are avoiding social media marketing mistakes that most of the companies make.
Well, when it comes to the use of social media marketing, the more you know, the better you will be.
There are many people who have their business on social media. Well, why wouldn't they?
After all, social media is one of the best things that we have in our lives right now.
Can you imagine waking up in the morning and finding that all traces of social media have been erased? Now that would be a dreadful nightmare for sure.
The use of social media is certainly increasing among people and businesses as well. You need to make sure that you are properly using social media. At least that's what most of the businesses these days are doing. They are using different social media platforms in order to market their businesses and brands in the best way possible.
However, handling social media isn't really as easy as it might seem to the other people. You need to make sure that you don't make social media marketing mistakes as others do. If you want to know what these mistakes are, this is the right article for you.
Some Common Social Media Marketing Mistakes You Need To Avoid
When it comes to the proper use of social media, it is not everyone's cup of tea. That is why most people and businesses fail to access the true power of it and end up making some very common mistakes.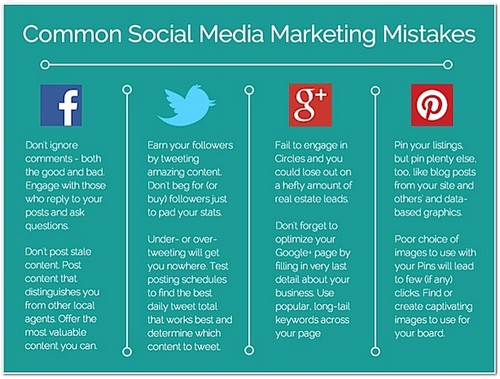 Here we are going to discuss these common mistakes so that you can have an idea about them. Avoid these social media marketing mistakes if you want to have success for your brand.
1) Not Promoting At All
One of the most common mistakes that people do with social media marketing is not actually doing it. Promoting the business has greater importance than anything else. You need to make sure that you advertise your business in the best light so that people can know about it.
Having a well-planned promotion strategy on Social Media is going to ensure the best possible lead generations and conversions for your business. You will be widening the reach of your business and hence, you will be boosting the sales potential of your brand.
2) Not Having A Strategy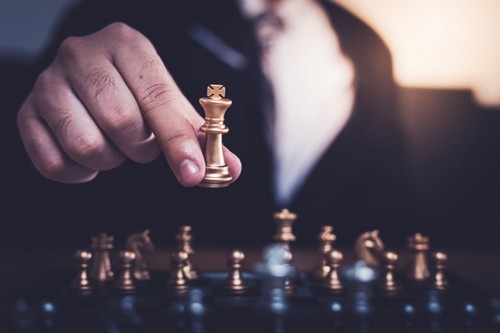 We cannot stress enough on this fact that you need to have a proper strategy if you want to make it in the business. Most of the brands don't do that and the results are catastrophic.
Having a proper social media strategy for marketing will ensure that you are able to meet your goals and objectives regarding the business.
Paying proper attention to your business objective, demographics and relevancy will help you make a Social Media Marketing Strategy that can ensure conversions for you.
3) Not Having An Idea About The Audience
Say you have a business of selling fast cars and you target the housewives for your business. What do you think the results will be? Failure, of course, what else?
You need to properly identify your target audience who will actually have use of your services and products.
Knowing your target audience is a must for ensuring success for Social Media Campaigns. Using analytics tools will help you know the target audience for your campaign. This way, you will be promoting your products and services to those who are ready to make a purchase.
4) Dealing With Negative Reviews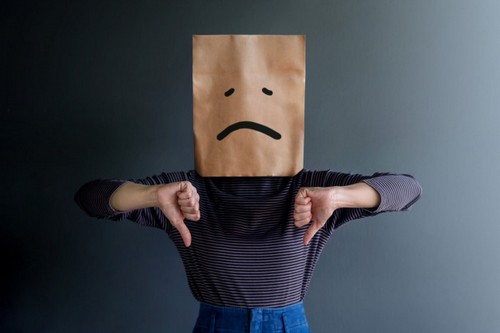 If you have a business that is online, then there are chances that people are already talking about it. Now some of these talks might not put your business on the positive light.
You need to know how to exactly deal with the negative comments that you get. This is imperative for the success of the business.
Not handling negative sentiments around your brand is one of the common Social Media Marketing Mistakes that can belittle the online presence of your brand straight away.
So, always handle negative reviews adeptly to ensure a productive online presence for your brand on the web.
5) Ignoring The Comments
Whether you have positive feedback or negative, it is important that you always reply to these comments that you get for your business.
The customers need to know that you are present and that can only be achieved by interacting with them. So, avoid this mistake at all costs.
6) Over Promoting
One of the basic rules of business is that you cannot over-sell yourself. This is especially true for online business. Since your customers do not know you, they will easily have a high expectation if you over-sell yourself and if you fail to fulfill these expectations then it can be a problem for sure.
Always try to offer values to your customers, as this is the most organic way of having a loyal fan base that is ready to consume your content all the time.
7) Spamming
One of the most common mistakes that businesses make when it comes to marketing is spamming. Your goal is to educate people about your brand and not bother them.
So, you need to make sure that you do not flood their profiles with your brand messages as that can have negative results.
8) No Interaction
Most people believe that just promoting their products online will be enough to make a connection with the customers.
But how are they supposed to trust you if you are never there? Well, having less interaction will only make you lose the customers that you have, so avoid that at all costs.
Proper interaction will ensure the needed engagement with the potential customers who are ready to make a purchase from you.
9) Buying Followers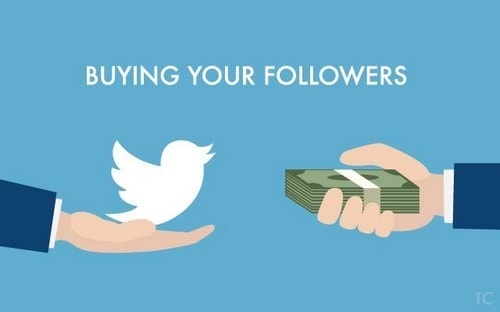 You might think that if you don't have real followers, then you can just buy some of them to make your brand look good.
That will be one of the biggest social media marketing mistakes that you can make for sure. Buying followers can have many risks including the cancelation of your social media account.
When you buy followers, your audiences will not be the genuine one who are ready to opt for your products and services that will eventually decrease your lead generation and conversion.
10) Not Paying Consistent Attention
You need to make sure that you are constantly present on social media so that you can have a better result.
Most people think that just setting the social media marketing strategy would be enough to make the business run on its own for the rest of the time but that is not true. You need to give proper attention to it.
11) Not Diversifying The Content
The content that you provide the people for the marketing of your brand is very important. You don't want people to get bored with the posts that you make, right?
The best thing to do in such cases is to diversify the content that you have. Use different trending topics and you will see the results for sure.
Using a wide variety of content based upon the inclinations and preferences of potential customers will establish your brand as the best resource of relevant information that is going to increase your customer base.
12) Posting Just For The Sake Of It
You cannot just make posts because you have to. You need to make sure that you put your full effort into it. Otherwise, what is the use of even posting?
If you don't do that, then your posts will definitely not be that interesting and you might just end up losing the customers that you have.
 This can be one of the hugest Social Media Marketing Mistakes, as your followers will start considering your posts of no value. Your posts should offer some values, information or entertainment to your audiences.
13) Automated Link Posting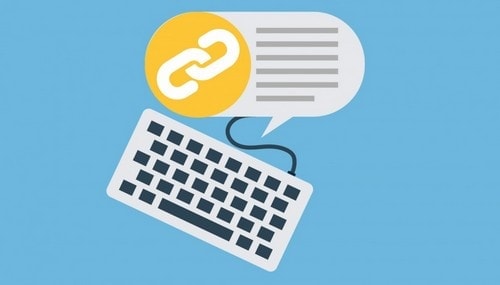 You can use the automated process of posting the links on the posts that you make but do that more often and you will start to see the results which will be negative.
Most people make this very common mistake and soon lose the structure which is certainly very important for the business.
14) Not Giving People What They Want
When you have a business, then you need to know that whatever the people want is what you need to give them.
Most of the brands ignore this simple thing and end up losing the followers that they had. If you don't want that to happen to you, then take care of it.
Prevaricating your followers on your brand page can be highly destructive for your brand, and you have to avoid such Social Media Marketing Mistakes while running Social Media Marketing Campaign for your brand.
15) No Analytics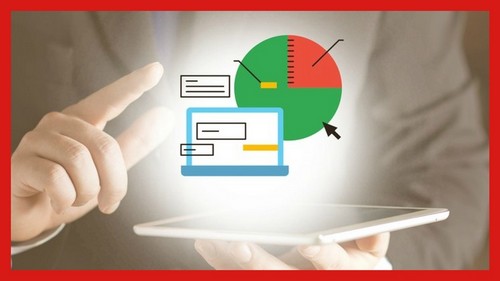 If you want to have a successful business, then you need to understand the importance of Analytics.
If you are not able to analyze the posts that you are making, how will you know which ones are providing better results than the others? Don't make this common mistake and you will be fine.
Social Media Metrics will guide you about the performance of your campaign, and hence you will be knowing if your campaign is going to offer the outcomes that you expect or not.
16) Having More Than You Can Handle
Another one of the most common social media marketing mistakes that people make is being present on every single platform.
You need to make sure that you choose the platforms and not take more than you can actually handle. It is very important that you make your presence on those channels where your audiences are, otherwise, you will be consuming lots of time without getting any productive outcome.
17) Having Too Many Profiles
It is recommended that you have one profile on every single platform of social media and not anymore because it becomes too much to handle.
This is something that you definitely need to take care of if you don't want to have negative results for your business.
18) Using Terrible Language
The platforms of social media have strict policies for the use of foul language in the sites. There are most people who abide by these policies.
However, there are some who don't. If you want your business to be a success, then you need to follow these rules positively.
Being interactive, conversations and easy to understand will help you make a productive relationship with your audiences.
19) Not Getting A Proper Team
Social media marketing is not a job for a single person. You need to have a whole team for that. Most brands just ignore this simple fact and end up taking all the responsibilities on their shoulders.
What is the end result of that? The business fails.
You can avoid such sorts of Social Media Marketing Mistakes by having a team that can adeptly plan and execute text, visual, animation, video content for your Social Media Campaigns.
20) Ignoring SEO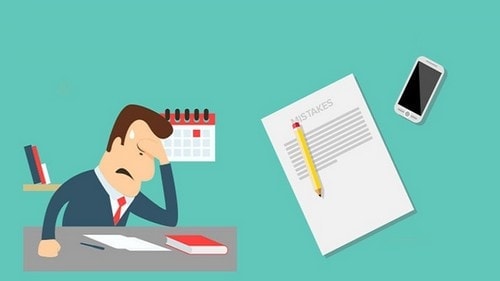 If there is one thing that can help in marketing on social media, then it is SEO. Unfortunately, some brands don't understand the importance of it and hence ignore it.
The result is obviously the failure of the brand. You need to take care of the SEO tactics if you want better results.
Proper inclusion of Social Media and SEO is a must for ensuring the sustainable success of any brand on the web. Once you ensure this, you will be enjoying the boosted online presence of your brand on the web.
In Conclusion…
So, these are some of the common social media marketing mistakes that you need to avoid at any cost. Choose your steps wisely and have the best strategies for the social media marketing of your brand.
Are you not achieving the expected results from your Social Media Marketing Campaigns?
Share your campaign details with M91 team, so we can update you about the Social media marketing mistakes that you are making in your marketing and advertising strategy.
Liked this post? Check out the complete series on social media marketing