Ever since the existence of social media marketing strategies and the field itself, people from all over the world, mostly businessmen and companies have found a way to connect properly with the consumers that they have.
Also, it has increased the interactions that happen between a buyer and a brand as well. In this world where everyone is digitally occupied, this particular concept has managed to evolve into something that is very effective and efficient. All this makes Social Media Marketing Manager one of the important assets for businesses that want to grow on the web.
Who is A Social Media Marketing Manager?
Now let us talk a bit about social media. Well, social media provides businesses with all the necessary information that they might need about the interests of the consumers and the needs as well. With the analysis of that information, companies and online businesses are skillfully able to relate properly with what the customers are trying to say. It further helps in tailoring the businesses to fit the needs of the customers.
Now, where does a social media manager fit into this whole thing?
Well, to answer your question, a social media manager would help the business to engage with the different consumers that are present in the online world. How do they do that you might ask? Well, they strategize and plan and create several social media campaigns. If you want to know more then you should definitely read ahead.
What Exactly Does A Social Media Manager Do?
There are many companies and business people that need the help of a social media marketing manager who can easily help them in establishing a better connection with the online consumers. This further increases the online presence of the business as well. Let us take the example of Facebook and how it rose to fame. It is not really just for the friends as businesses take the help of Facebook to further improve their businesses.
The managers of social media marketing would eventually help these businesses in developing effective relationships with customers through different campaigns such as the pages in social media. They also help in the management of those pages. Also, they tend to work with the creative team as well in order to create quality content. They help in tracking demographics and finding new and simple ways to make the brands more and more popular.
Qualifications Of A Social Media Marketing Manager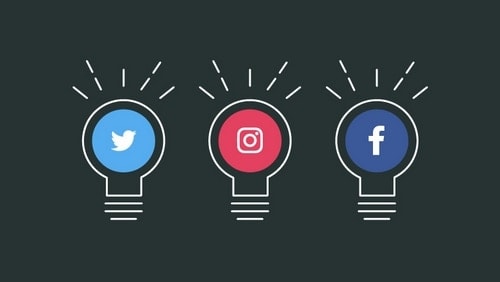 When it comes to the job qualifications that a manager for social media marketing requires, there is not much demand for it. However, it is recommended that you get some experience before starting to manage everything.
This will provide you with the exposure that you might need in order to meet the business goals and objectives. Having a knack of Facebook, LinkedIn, Snapchat, Instagram Marketing and good idea about content marketing can easily enable you to become a Social Media Marketing Manager.
What Are The Responsibilities Of A Social Media Marketing Manager?
As a social media marketing manager, your responsibilities will include:
Managing all the strategies of social media marketing that focuses on different platforms such as Facebook, Twitter, LinkedIn and others
Executing all the different social media activities that include engaging, sharing, tweeting, linking and other things
Having a unique and professional tone of communication for each one of the clients that you have
Creating different social media campaigns and other creative works that will drive the customers to the side of the brand of your clients
Increasing the level of engagement between the clients and the brands by spending hours on research
There are some other responsibilities that you might have which include research, learning, and taking several actions that will provide profits and increase the sales of the brands.
What Skills Should A Social Media Marketing Manager Have?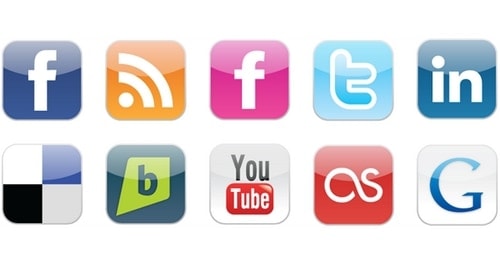 Management of social media is not just a simple task, people. It plays a very important role in helping businesses achieve their highest levels of objectives and goals. So, naturally, the role of a social media manager is not something that everyone can play. It requires some serious efforts and some skills that make this job possible.
So, if you are looking for a career as a social media marketing manager, then there are some skills that you need to have. We are going to mention some of these skills that you need if you want to become a social media manager who is efficient and deserving.
1) Graphics Production
We all know the importance of graphics in the world of social media. After all, even the research proves that the articles and posts that have images and media content in them will have more views when compared to the other posts that are without any special effects or images. Also, these are the posts that get the most clicks as well. In a world where businesses need to interact and reach everyone, it is really important to have such image-filled content, especially if you are aiming for teens and women. The platforms that are visual-centric such as Instagram and Pinterest require some serious knowledge of content creation that have some sort of graphics inclusion in them.
It is due to this reason the social media managers need to have some skills in creativity and conceptualization as well. This will definitely be a help in creating content that is both appealing and attractive. Keep in mind that you don't necessarily have to be an expert in Photoshop, but a general idea about designing should be fine.
If you have the ability to be creative and think in a graphical manner, then you are already an asset to the clients. This is certainly more important in comparison to having the technical knowledge and skills.
2) A Knack For Writing
Along with graphics production, the social media manager also needs to have some writing skills as well. Sure, they don't have to be that advanced, but having a good command over the English language really helps in certain cases. That way, you will be able to express yourself in writing. You might not be able to write the posts and the blogs but communicating with the customers will be a lot easier. That is exactly why you are hired by a company. To communicate with the like-minded customers, one needs to have a proper hold on the language. That is why some ordinary writing skills will be good enough for you to become a great social media manager.
Do you think you will be able to convey your thoughts and ideas in writing?
Can you be able to maintain a unique yet consistent tone while writing for the company?
If the answers to all of these questions are yes, then you are already on your way to become a great social media marketing manager. It is not about professional skills but a simple knowledge goes a long way in the field of social media.
3) A Mindset Of Serving The Customers
There has been a lot of increase in the number of users of the Internet over the past few years. So, you need to make sure that your mindset is completely focused on serving the customers on behalf of your brand.
Posting clever and pithy sayings, using captivating and appealing images, making inspirational and driving content are only the stepping stones to success. The main thing is that you need to be able to give the customers what they want.
For that, you need to have an attitude that is customer friendly. Providing quick and easy solutions to the issues of the customers is one of the best tips for serving them properly. You need to know the importance that this mindset will have on the target customers of your brand.
4) A Proper Understanding Of Content Marketing And SEO
If you are selected as a social media marketing manager for a brand, then it will be your job to look after the management of the different sections. Content creation is one of the segments that you will be in charge of. So, you need to make sure that you have got a thorough knowledge of the latest SEO trends and the content marketing field as well.
A social media marketing manager needs to know the importance of having good content and great SEO for the search engine results. The connection between all of this is something that is very important.
For the proper promotion of the brand, you need to make sure that you know all the things about these two strong pillars of brand awareness. Having an understanding of SEO and content marketing is something that will help you in the long run.
5) Experience In Social Advertising
It is also one of the roles of the social media marketing manager to see of the brand ads are in a perfect condition or not. One of the most important parts of successful businesses is the advertisement on social media. So, you need to ensure that you have proper knowledge of all of these.
Now, social media ads might just look similar to the ads on TV and in newspapers. However, they are entirely different and they have a different process of working as well. So, if you want to promote your client's brand in the best possible way, learning about social media ads will be a great idea.
So, that is all that you need to know about social media managers and the roles that they play in the world of social media.
Liked this post? Check out the complete series on social media marketing