As we all know that social media marketing is touching the sky in today's world. This is one of the best ways to promote your businesses and earn a great deal of profits. Well, we all are in the 21st century and if your business still doesn't have the befitting social media marketing ideas for its online promotion then you are lagging behind in the competition.
You will have to follow various social media marketing tips in order to make sure that your marketing campaign is actually reaching its goal and letting your dreams meet the reality.
This is the reason we have come with some social media marketing ideas which you can understand and apply it to your business as well. This will empower your business to get a better direction and a fruitful future.
Best Social Media Marketing Ideas
Following are the various ideas that you can use when it comes to social media marketing:
1) Do Local Search Marketing to find Right Audiences
Reaching the right customers at the right time is one of those social media marketing ideas that every business uses. Nothing is better than opting for the local search marketing strategy. This will be the best option for your business.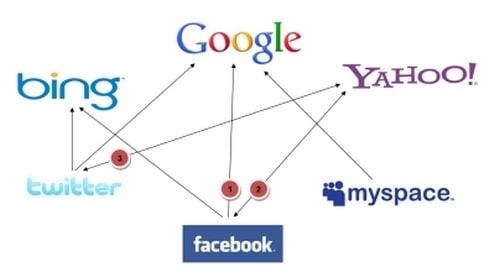 With the help of local search marketing, one can optimize and claim the online listings of the business. This will help to show up your business or industry in the local search engines. There are many things that show up on the search result but when you do everything right your business will be put on the map where the local customers will find it easily when they need any service or product.
Local search is nothing new in the world of online marketing. But it is not that easy or something that can be done in a night. So, it will be better if you leave these things to the experts.
2) Give Away Contests
Let us understand that what these give away contest actually are.
These are the contests that on winning, awards the contestants with good freebies. It is not only motivating for the consumers but definitely, these are absolutely attracting in various ways.
It helps new consumers take notice of your products and services.
Also, it completely ensures that your audience is really engrossed and engaged in your advertisement. It is very essential for people as well as for you.
3) Take the help of videos
Always remember that more than written content, visual content actually creates a deeper impact.
There is absolutely no doubt in the fact that with the help of visual contents, you will be able to create a deeper impact on the audience because for them it is the most attractive form of entertainment.
The videos will be extremely easy on you and will help you get through with the best results no matter what.
The more creative the content is, the better it attracts people. Live Videos are gaining lots of popularity in these days in ensuring effective promotion on Social Media.
4) Improve Your Sites For Search Engines And Humans
Does the business page of your website look like it has been the same from the '90s?
Well, if the answer is yes then it will be better to fix it as soon as possible. Keep in mind that the visitors will have a short span of attention. So, if your website is old and unattractive as well very slow to load then they will leave immediately. This will make you out of the competition.
Make sure that your website loads fast and easy to navigate too. Add clear calls to all the actions so that the users will understand and find it easy to us. Mobile optimization is another social media marketing ideas that will help. This is because your website will be penalized by Google if your website is not available for the mobile version. So, don't forget about mobile too.
5) Engage To Build Links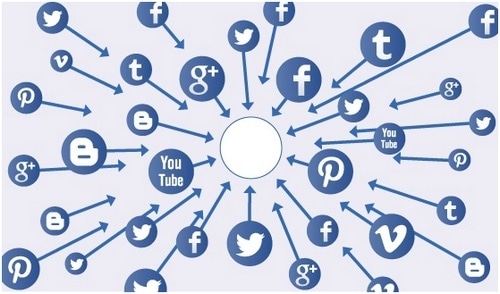 If you build a link then it will create a positive image for your website. Search engines like Google will know that the website is a popular one. However, make sure build less number of high-quality links rather than creating low-quality spam links.
This way it will let the Google know that you are relevant and will show your website up in the local searches. This also helps in boosting social media authority. Go to some local bloggers and business owners and ask them if they are interested in a link to your website and in return favor you might write a guest post for the local blog.
Make sure you also count the local news site that may run an article that is linked with your profile. You can always use them for an upcoming event or special promotion.
6) Use The Advantages Of The Keywords
One of the crucial things for the small business in Social Media Marketing is the keyword research. The keywords for the small businesses can be used for a lot of things. This is also one of the best ways to know what terms are used by the people in order to search your business services and products.
There are many tools that detect the keywords like Keyword Planner, Google AdWords, Keywordtool.io, Google Trends etc. Sometimes Google also gives you recommendations to complete the search. You can also look the "People also search for" box that is available at the bottom of the page to get the relevant keywords.
Now after you have collected all the keywords, try to put them in the content. Make sure you put the keywords naturally in the Social Media content or blogs so that it makes sense.
7) Bring in more emojis
Emojis and emoticons are the best part of social media.
Let us tell you that these make the posts more engaging as well as fun. Nevertheless one can absolutely make sure that they realize that the emojis will attract consumers as well as Express the correct sense of the post.
It is one of the most essential things to take care of especially when promoting things on social media. You must necessarily make sure that you understand that with the help of emojis, and especially games involved with the same, getting through with the promotion is easy.
8) Ask The Audiences For Their Email Address or Reviews
Most of us have always seen while visiting a retail store we are always asked to provide our email address. Well, you can do the same while your customers are checking in or checking out. You just have to ask their email address.
But you might think how can it be beneficial for the business owner? Once you have the email address of the customers you can send them emails about your new promotion of the products and services. You can also ask the customers with emails or more online reviews.
Online reviews can help in a lot of ways. It also helps you to show up in the local search results. This will help you get more customers and spend more money on the growth of your business. This is one those social media marketing ideas that can take you one step ahead of the competition.
9) Keep On Checking Online Reputation
Managing reputation is not only the headaches of the bigger businesses. It should be the concern of the small business as well. They should also know what people think about their business. Set up a Google alert so that you can know when a new article is mentioning about your business.
Using Social Media Mention Tools would also be useful. Make sure you also keep in mind about the social media marketing tools. There are some tools like Radiate that helps the people to know when someone posts about your business publicly or mention them in the post.
If you are aware of what people are talking about you then you can get in the conversation and fix if there is a problem. It is really important to keep yourself aware of what people say about your business as this might drive away all your traffic.
10) Take the help of Poll Challenges
The polls or the votes are definitely interesting and exciting to the people.
Everybody has an opinion and they all want to provide it. It is essentially one of the most important reasons why the poll games actually excite them.
They not only become engaged in giving their own vote, but they also concentrate on the fact that whether or not, the others are agreeing to them, which makes them one of the most useful Social Media Marketing Ideas.
In Conclusion
So, these were some of the social media marketing ideas that one can use in order to start up marketing on social media. Do share the outcomes that you get by implementing these ideas in the comments below.
Liked this post? Check out the complete series on social media marketing