The purpose of marketing is to assert the needs of customers and satisfy them while making a profit. One of the most popular types of marketing is digital marketing. Digital marketing has made quite a difference in the way the marketing of a product is being done.
This channel has a global reach. Therefore, a seller can reach people irrespective of their geographical location and boost sales.
Digital marketing makes the use of all possible online marketing channels and establish the brand name of the business and making people aware of it. In this way, the seller can sell his products and services to his target audience all around the world. digital marketing consists of social media marketing, online marketing, and mobile marketing.
on the other hand, social media marketing is often compared with digital marketing. but there are significant differences between both of them as social media marketing is a sub-part of digital marketing.
In social media marketing, marketer makes the use of various social media platform to reach their customers and establish a relationship with them. In this article, you will learn about both the marketing styles and differences between both of them.
What is digital marketing?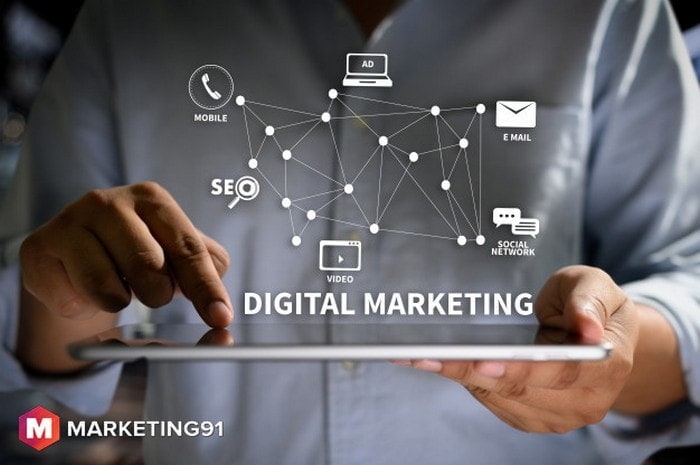 Digital marketing uses electronic media, especially the internet, for the promotion of their products, brands, services, and company. Digital marketing consists of various online and offline marketing channels.
Online Marketing Channels
Search Engine Optimization (SEO)
Website Marketing
Content Marketing
Pay-Per-Click advertising
Social Media Marketing
Email Marketing
Mobile Marketing
Affiliate marketing
Video Marketing
Offline Marketing Channels
SMS Marketing
TV Marketing
Billboard Marketing
Radio Marketing
It is important for digital marketers to keep an eye on the current market inclinations to know about which media platform is viewed the most. The frequency of content viewed and liked by the audience etc. Digital media is omnipresent as information can be accessed from any place at any time in the world.
What is Social Media Marketing?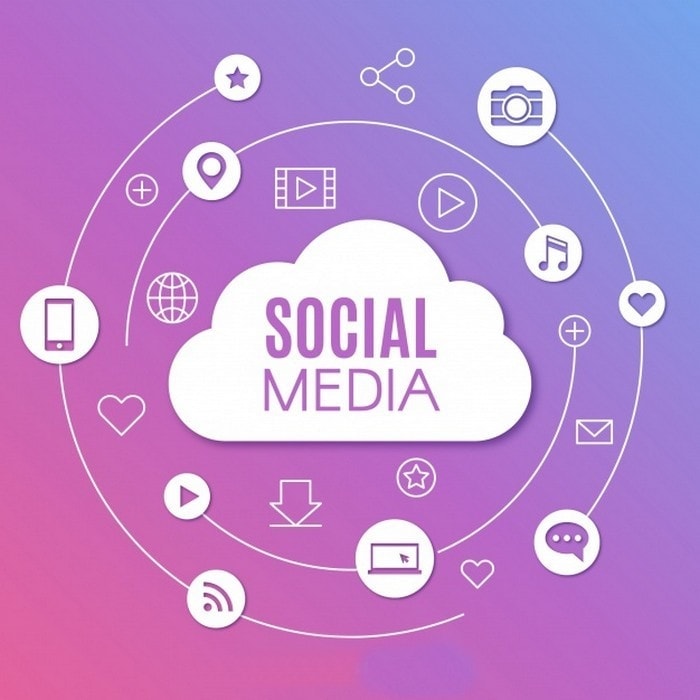 Social Media Marketing is used to establish a relationship to promote their products and services with the target audience through various social media platforms. Social media is a platform where the users of this platform share their messages, images, stories, audio, video, etc..
A marketer uses the social media platform to make their presence online and make their voice heard by the public.  The platform of social media brings people from all around the world together and let them share information and with the whole society.
On social media, information can spread very fast. If a person has large followers on Facebook or Twitter, a simple post by him can reach a thousand people within a few seconds, they post on Facebook or write a Tweet on Tweeter.
Even social media is considered the fastest way even from TV and Radio) to spread the information. Social media can also be used by both Google and Bing for ranking purposes.
A company should never ignore social media if they want to stay ahead in the game. You can attract more and more customers from all around the world by making the right use of social media platform. You can let your customers know about your new product launch and also know about their views about various products and services provided by you.
This platform can also be used to communicate with your customers as you can get queries by customers and provide solutions to them and your followers can play the role of advocate for you by writing positive experience, they had by doing business with you. In this way, they will promote your business free of cost.
The key differences between social media marketing and digital marketing
| Social Media Marketing | Digital Marketing |
| --- | --- |
| Social media marketing makes the use of social platforms such as Facebook, Twitter, etc. to promote the brand and products of a company and create awareness about them. | Digital marketing makes the use of all digital platforms such as internet-based or non-internet-based platform to promote the brand and products of a company and create awareness about them. |
| The reach of social media is limited. Only people who use social media regularly can get the information or the people who are following you or connected with you on social media. | The reach of digital media is quite far. Even people who are not tech savvy can get the information. Therefore, people of all ages can be informed about anything using this platform. |
| Social media marketing is based on content. | Digital media marketing is based on banners. |
| social media marketing is concerned with engaging social media people in the best manner possible. | The Digital media market is concerned with reaching the audience of all age groups and social level through various digital media platforms. |
| The reachability speed of social media is very fast. | The reachability speed of digital media is comparatively slow. |
Conclusion
In conclusion, social media marketing is a sub-part of digital media marketing.
The best thing about both social media marketing channels is that the impression of people can easily be tracked and with the help of various analytics platforms such as total view time, number visits, number of views, engagement, clicks, time spent.
Both media platforms have a different way of working. One should learn about all the technicalities to make the best use of each marketing media platform.
Liked this post? Check out the complete series on social media marketing