Before we start to talk about the lead generation on social media, let us know about what exactly we mean by leads.  Leads are generally those sure customers who always express their interest in your business or product.
They also provide their contact information so that you can use that to follow more information. Now with the help of these details, you can pass them to the sales department and response to them with the content marketing program that is tailored. Social media lead generation is one of the most popular ways to generate leads and ensure conversions in today's time.
There are so many social media sites that have evolved over time and engaging them for your purpose of promotion is one of the best things that you can do.
So, why is it important to think about social media lead generation?
The study says that around 90% of the decision makers say that they never get engaged with any kind of cold calls. However, there are many buyers that are always ready to get engaged in social media.
Let us have a look at the monthly users of different Social Media Networks to gauge how unending audience base Social Media lead generation can offer –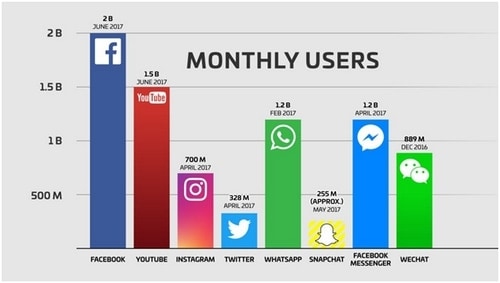 If you fail in providing with some steady stream of new customers to your sales team then you are really not up to your business. It will be called a disservice to the business and to yourself too. This is because the lead generation metrics are one of the best possible ways to prove your boss about your efforts for the social media lead generation.
However, the best benefit in social media lead generation is to focus on high leads with the help of advanced targeting. Never the less, the Marketer analysis says that improving the quality of social media lead generation is very important. In this post, we are going to cover some of the most important tips for Social Media Lead Generation for you-
5 Tips For Social Media Lead Generation That Work
Here are some tips that will help you with social media lead generation. This will surely help out your team to fill their sales funnel.
1) Share Links With your Gated Content
Have you ever heard of gated content? Well, this is exactly how it looks like.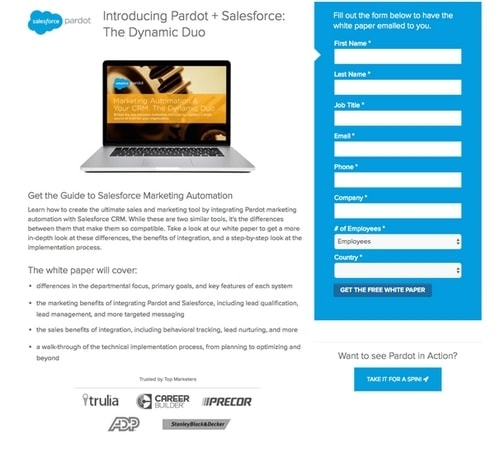 It is that content which is hidden behind a virtual gate. If your content is valuable then the readers will surely provide the basic content information in exchange for accessing the full content.
Of course, the customers will have to read the content if they find it to be greatly valuable. But then again they will have to definitely provide some information about themselves before they can get access to the same. You can absolutely mark the words that these contents will help you lead to generate a lot of leads.
Whenever we use social media for social media lead generation, you can encourage your gated content by sharing a link to the page where all the readers provide their information before gaining access to the content.
There will be many people who might click through the landing page but not provide their contact details, as it might make them feel that it is not worth enough to provide their contact readers.
However, on the other hand, you will see that there will many readers who are ready to overcome the small hurdle and qualify themselves as a potential reader. So, gated content can be quite effective in generating leads for your business..
2) Do Contests
One thing that you have to know about the contest is that the prize of the contest has to fulfill two important criteria.
First of all, it has to be attractive and appealing so that people get curious to enter into the contest.
And secondly, it also has to be valuable and be of use so that there are higher chances of people becoming your customer and not anyone else's.
If you put up a boring and invaluable prize then no one is going to show interest in your contest. So, putting a valuable prize will make the people want to enter which will help you gather loads of contact information later turning them to a potential customer.
But the point is they are entering into the contest just for the sake of free prizes and sharing their contact details won't cost them a penny. They will probably not have any interest in your brand or product. So, a free and extended trail of your product or free service for the first month of your business will be a good option. If they are impressed with the service or product then they are sure to become a potential customer.
3) Utilize The Benefits Of Social Media Advertisements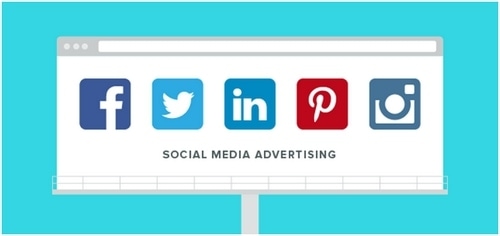 When you need to have social media leads that are organic and reliable, there is nothing that can get better results than advertising on social media platforms.
Yes, you will be able to collect different leads from the groups of customers and potential targets and the process will be a lot easier if you have social media advertisements to help you out.
 Who would have thought that lead ads for Instagram and Facebook could be that much profitable for the businesses right? These lead ads are some of the best tools that are used by people for social media lead generation.
The social media advertising is definitely one of the best ways you can get through with when it comes to getting through with the leads. These advertisements are usually targeted to a group of people who may be interested in your content and products.
The social media advertisements can be highly specific when it comes to targeting in a particular group of people for whom a particular product is suited.
4) Using The Custom Tabs Of Facebook
When you have the Business Page on Facebook, then you really don't have to worry about social media lead generation. You might have seen the custom tabs on the Facebook page that you have got, right?
These are the tabs that contain information about the page, different events, pictures and so much more.
However, most people do not tend to use these custom tabs that that can be a huge mistake for sure. With the help of these custom tabs, you can easily make sure that you will be able to easily communicate with the customers.
Also, you can easily highlight all the contests and the events that you have which they can use in order to find more information about you.
5) Using live videos
There can be two important ways in which you can actually use videos for Social Media lead generations.
 The very first thing that you can do is make sure that you are using these videos as the gated contents.
Also, the very next important thing that you can do is ensure that you are offering contests or various other things during the video and collecting the leads of the customers.
Live videos are one of the effective ways to notify prospects in real time about any new event or information that will for sure pull in interested customers in the most convenient way possible.
In Conclusion…
So, these are some of the things that you need to know about social media lead generation. Read it carefully as it will help you know how to generate some reliable and great leads with the help of the platforms of social media.
In case of any doubts about Social Media and their impact in generating leads for your business, you can share your doubts with us in the comments below.
Liked this post? Check out the complete series on social media marketing