A sitemap is one of the SEO practices, the implementation of which can bear some great results for your website.
When you are going for keyword research, On-page and Off-page optimization, backlinks, internal links, etc. it also makes sense that you should also opt for creating a Sitemap for your website
In this post, we will be diving deep into the world of sitemaps and understand how to create them, so your site can rank better in Search Engine Result Pages.
What are Sitemaps?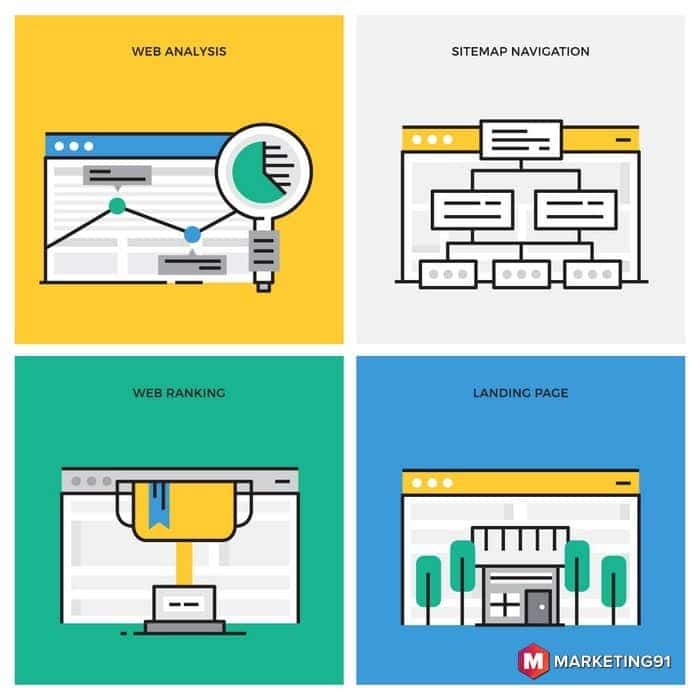 A sitemap can be considered as the blueprint of a website. It contains the list of all the pages present on the website.
Two types of sitemaps are there- HTML Sitemaps and XML Sitemaps.
Since we are talking about the sitemap that will help you rank better, we will discuss XML sitemap here, but first, let us understand the difference between HTML sitemaps and XML sitemaps
HTML Sitemaps
HTML sitemaps are considered the best fit for your site visitors, as they will help visitors in navigating different pages of your site with utmost ease and functionalities.
You may also take HTML sitemap as a type of webpage that comprises the complete structure of your website. Users can see these sitemaps, and hence, these sitemaps can be improved by including CSS into them. It can also assist in serving the SEO purposes.
XML sitemaps
XML sitemaps are the one that is specifically used by the Search Engines, and they do so for crawling the pages of your site. Users can not see these sitemaps because they are XML files that are directly placed in the root at the time when the site is being uploaded.
XML sitemaps are used for incorporating the list of all the pages along with the information about those pages, such as dates of modification of the pages, preference of one page over the other page, and so on.
As we had discussed earlier that in this post we would be talking about XML sitemaps and their role in SEO, so let us start delving into the world of XML sitemaps-
XML stands for Extensible Markup Language. Different types of XML sitemaps for you are-
Some different types of Sitemaps are:
This is an XML type of sitemap which is the most commonly used option for sitemaps.
Aids Google to recognize site content that is Google news approved.
This aids Google to understand the video content on websites.
Helps Google to recognize and find the images on websites.
Why is the creation of Sitemap important?
Sitemaps can make a website more search engine friendly.
Search engines like Google aim to display the most relevant results for a user search query. For this, they relentlessly crawl, process, and index websites and their content. Sitemaps make these tasks easy for the search engine bots.
When you make the task of a search engine easy, you can also expect to get the benefit of boosted ranking. Another major thing that sitemap achieves for your website is making sure that all the web pages are properly crawled and indexed by the search engine.
Since sitemaps help search engines like Google to find all the content of the website, they avoid the situation where some pages of the website are not crawled.
This is especially vital for any new website or an e-commerce website where there might be millions of pages. When a website is new, it doesn't have a satisfactory number of backlinks and internal links. This increases the chances of some pages being left out for crawling as the search engine may not be able to find all the pages.
Now, that you know what sitemaps are and why they are so important, let's straightaway dive into the steps to create one.
A sitemap can be created in the following five steps:
Steps to Create a Sitemap For Your Website
#1 Examine your website structure
The first step is to recognize any pre-existing structure on your website based on content.
If a website structure is present, then creating a sitemap becomes easy, if there is no site structure, then start creating one right away.
In the process of instilling some structure, you may take the help of any sitemap template.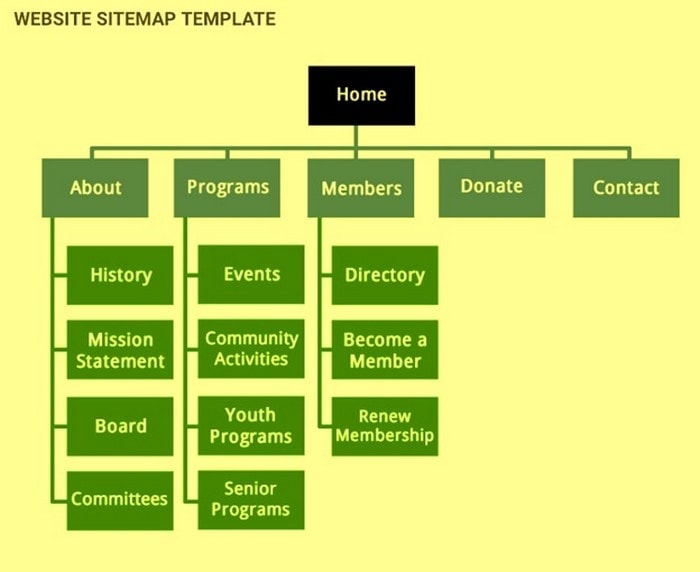 The most important page of any website is its homepage. Keeping homepage as your main focus branch out all the pages you want your homepage to link to. This can be the About page, Members page, Contact page, or any other page.
While giving a definite structure to your website, another important step to follow is organizing all the pages based on their hierarchy. Not all the pages of your website are created equal. Some are more important than others.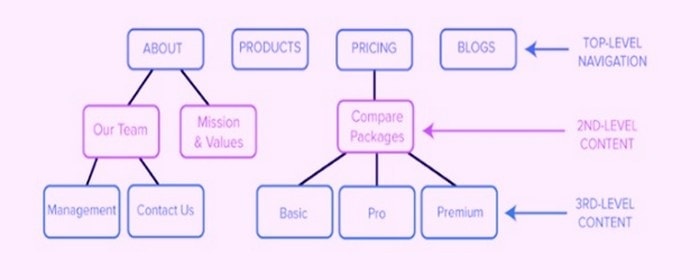 In such cases, you would want to link the most important pages as close to the home page as possible, as the homepage has the most page authority.
Create a tier 1, tier 2, and tier 3 hierarchy of pages, where one tier branches out to the next tier level. Remember that web pages must be a maximum of 3 clicks away from the homepage for a good link juice distribution.
#2 Do the URL coding
If you possess the knowledge of HTML coding, this step will be a cakewalk for you.
Here you will need to take the URL of each page and format them with the XML tags. For the people who are new to URL coding, don't worry, it's not going to be so tough.
Just get a text editor where you would be creating the XML file.
All you have to do is provide the corresponding codes for the following requirements. For your ease, we are also providing examples, so you can see how these codes would look like:
Location: http://www.abcsite.com/page1
Frequency of change: weekly, monthly, etc
Last changed: 2019-3-11
Page priority: 1
#3 Code Validation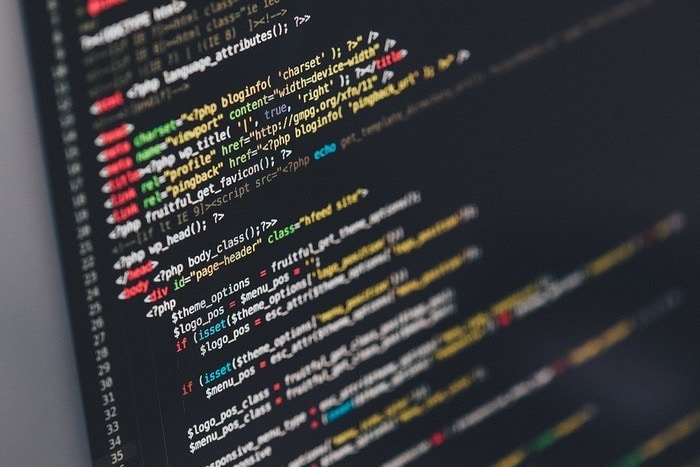 You can't have mistakes in codes for a proper functioning sitemap.
Therefore, it is imperative that you check whether the coding done is correct or not. This code validation step is an important one for everyone, be it a newbie or expert coder, since mistakes can be committed by anyone.
Your codes can be validated easily. Certain tools are available online that can get this job done quickly.
All you have to do is go to Google and search for a code validation tool. Select a tool from the generated search result list and use it for code validation. XML Sitemap Validator is one of the tools that can easily identify and fix coding mistakes.
#4 Attaching the Sitemap to the root file
After checking of the code is done, now it's time to find the robots.txt and root files of your website. Here, you will be adding the sitemap to these files.
When you attach the sitemap to the root file, you may notice that this leads to the addition of a sitemap page to your website. This is fine, and many websites have it.
You can check this out for yourself by taking the URL of any website and just adding '/sitemap/' to it. If you wish, you can also take your explorations one step further and look at the codes of website. For this, with the URL add '/sitemap.xml' in the address bar.
Many big businesses like Apple do not just add the sitemap to the root folder; they also add it to their robots.txt.
If big enterprises are doing this, then there must be a big pretty good reason. Therefore, you should follow this too. The robots.txt files can instruct the search engine crawlers not to index certain pages of the website.
#5 Sitemap Submission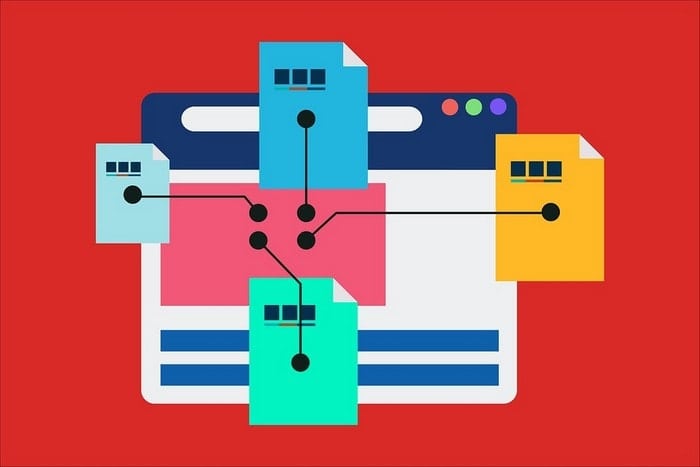 After the completion of all the steps as mentioned above, it's time to submit your sitemap to the search engines.
For this, you need to set up your Google Search Console account.
If you already have one, head over to the Google Search Console dashboard. Then go to Crawl and then click on Sitemaps.
An option to either add or test the sitemap will be displayed. This is the time where you can check your sitemap for any errors for the last time. If everything is correct, you can go ahead and submit the sitemap.
If manual coding is not your cup of tea, you also have the option to use Yoast plugin, Slickplan, or Screaming Frog for creation of the sitemap.
Wrapping it up!
So this was all about the sitemap for your website that you should know to let your site rank higher in search engines.
Hope the aforementioned tips will help you have the right sitemap that is SEO optimized.
In case of any doubts, feel free to ask us in the comments.