Businesses need effective online promotion to rank good in search engine ranking pages. SEO and SEM are two of the most popular and powerful methods that ensure the optimized existence of businesses on the web. This makes the SEO Vs SEM discussion highly pertinent to know which one would be the best one for your business.
Actually, there are notable differences between SEO and SEM. That is why; their usability is based on the specific requirements of different businesses. We are going to discuss those differences in here.
When it comes to Search Engine Optimization, we can say that it is basically a part of Search Engine Marketing. Both of these processes are aimed towards increasing the visibility of the websites in the search engines.
What SEO is exactly about is that you will get to optimize the website in order to get some amazing results and rankings for your website in the search results via organic means.
SEM, on the other hand, is a much bigger field than that and it involves some of the methods other than SEO such as PPC, advertising, and so much more. SEM can be understood as the inclusion of organic SEO and other paid online advertising methodologies to promote and advertise any brand, product or service on the web.
In the image given below, you can see the significance of SEO Vs SEM when they get the display in SERPs –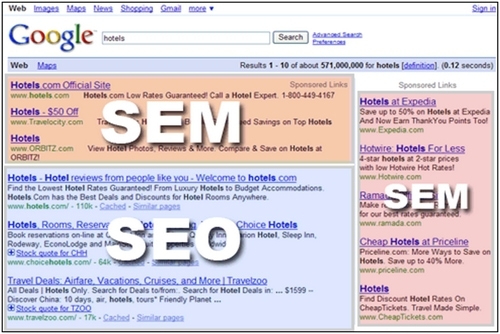 Now, let us first understand both of these separately, as this will help you comprehend the SEO Vs SEM concept in the most comprehensible manner possible. Later we will include SEO Vs SEM difference table as well, so you will understand well before choosing the right option for you-
SEO: Search Engine Optimization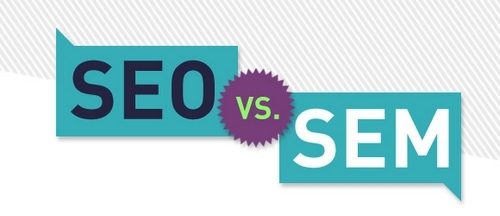 What Exactly Is SEO?
Well, now you must be wondering what exactly SEO is. To answer your question, SEO is basically a method that you use in order to optimize the website so that you can receive natural and organic traffic such as the visitors from different search engine results.
Although you won't really have to pay for organic traffic, there are some costs associated with search engine optimization. It all depends on the competition in the market where you will have your business.
The main goal of SEO is basically to attract all the relevant visitors to the website of yours. The visitors who can be interested in the service or the product that you serve are known as the traffic.
However, one thing is for sure that optimizing your website in order to receive visitors is just a small part of the entire process. The other parts include getting the traffic with the help of multiple and relevant keywords.
What Are The Components Of SEO?
When it comes to the components of SEO, you already know that there are two different activities that are a part of SEO.
The On-Page SEO, it includes:
Incorporation of the selected keyword into the title tags, heading tags, Meta-descriptions, and tags in a natural and efficient way
Page copy and blog posts that are written as well as optimized with high-quality
Cleaning and the formatting of page URLs
Alt tags, AMP pages, Use of Categories and tags
Google authorship which is incorporated
Integration and social sharing with the content that you post and so much more
The Off-Page SEO, it includes:
Creation of a very natural and high-quality profile of backlinks which is also like having other authoritative and high-quality site linked to your website in a natural and efficient way
Signals of social sharing
Social bookmarking and the list doesn't end
Now, let us understand key idiosyncrasies of SEM
SEM: Search Engine Marketing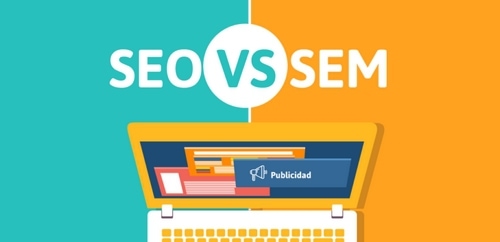 What Exactly Is SEM?
Now that you know a little bit more about SEO, it is time that you focus a little bit on SEM as well. SEM can basically be called Search Engine Marketing which is a basic way of funneling the visitors and the traffic from all the search engines into the website with the help of sponsored or paid ad listings.
Most of the times SEM is also referred to as the PPC or Pay-Per-Click marketing/ advertising. It is also known that there are many Pay-Per-Click platforms that exist in the world of social media and search, however, one thing is for sure that Google Adwords is one of the most successful and popular options so far.
SEO is also an integral part of SEM. Now, what exactly is the main goal of SEO? Well, it is to basically see that the advertisers are able to gain certain visibility on the search engines. Also, they make sure that the correct type of traffic is driven to these websites so that they don't have to wait for it.
If you want to have some success with the methods and practices of SEM, it is really important to make sure that you know all about the dynamics and the workings of the SEM strategies, so that you can get better returns from these methods.
What Are The Components Of SEM?
There are many parts and components of SEM and search engine optimization is a part of it for sure. But apart from that, there are many other parts as well.
Some of the other parts of SEM also include PPC, paid search, advertisement.
It happens that most of the times, the Pay per Click activities and campaigns are always a part of SEM, but in case you are using the paid search or SEO, these will fall under the SEM efforts section.
Importance of Having SEM Traffic
You might not know that but SEM traffic is considered to be one of the most important sources that exist in the world of internet traffic.
One of the reasons for that is because it is properly targeted. We all know already that the people are always using search engines in order to find solutions for problems, answers for questions and every other thing that they need to know.
So, when these people make a click on any particular website that is provided in the pages of their search results, or even if they click on any particular ad, there is a chance that they might get converted.
There is a certain relevance to this and that is exactly why the SEM traffic is so valuable to the website owners than any other type of traffic.
Not just that but even Twitter and Facebook are trying very hard in order to optimize the advertising platforms that they use. Even they are trying to use the targeting traffic, but traffic from Search Engines still offer better returns on investments
SEO Vs SEM: Understanding the Difference between SEM and SEO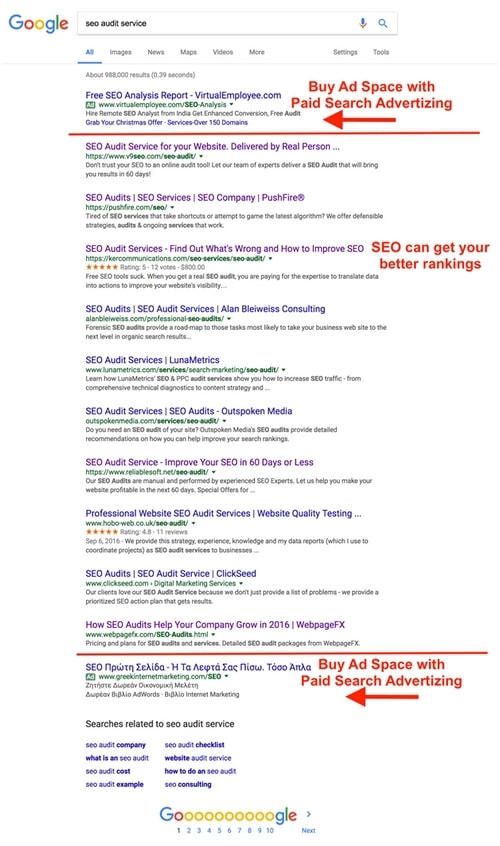 When it comes to understanding the difference, you need to know that SEO is just a simple part of the SEM. There are other parts in the entire SEM field. Also, another thing that you need to know is that SEM and SEO terms shouldn't be used interchangeably because they are different.
There are many debated going over the fact that one can provide better results. The answer to that question remains undecided as both these fields provide their own benefits to the people who are using it. Utilizing both with adept integration will for sure offer better results for your business.
Let us now dive deep into the differences in a more precise manner-
SEO Vs SEM: The Difference Table
| Ground of Comparison | SEO | SEM |
| --- | --- | --- |
| Full Form | Search Engine Optimization | Search Engine Marketing |
| Relation | SEO is a subset of SEM | SEM is a superset of SEO |
| Meaning | For optimizing ranking via organic means | For marketing & advertising of site via paid means |
| Search Type | Organic | Paid |
| Cost | Inexpensive | Expensive |
| Pros | Long-term results, huge traffic, delayed results | Efficient results, precise targeting, better tracking, quick results |
| Ranking Speed | Climb Slow but stays longer | Climb fast but also fall fast |
| Online Visibility | Search Network | Search and Display Network |
Final Thoughts
Now that you are familiar with SEO Vs SEM, it is important for you to incorporate both of these online marketing strategies into your campaigns. This will help you get better results and optimized online existence in the most conversion oriented and result driven manner possible.
In case of any doubts about SEO Vs SEM, feel free to write us in the comments below.
Which is the one that you have been using till now for your website traffic? Share your experiences with us as well.
Liked this post? Check out the complete series on SEO