Rather than just building a website, the focus one should have should be with the aim to create an SEO friendly website. Of course, the purpose behind creating a website would be to gain traffic and ensure high SERP ranking.
SEO Optimised or SEO friendly website aims to do precisely that – it attempts to improve your position in the Search engine rankings or search engine result pages – the SERPs. That should possibly explain why creating an SEO friendly website is much esteemed.
However, how would you create an SEO friendly website and what are the tips you need to follow if you need to create one? Let us delve into these aspects in a little more detail. These tips should help you make your website more SEO friendly and thus achieve better conversions.
How to Create an SEO Friendly Website?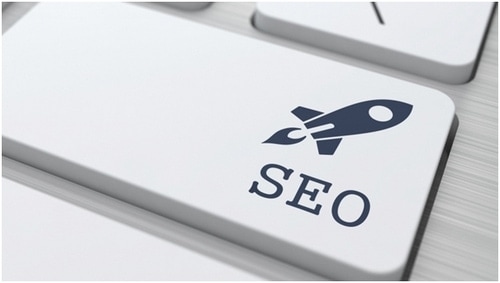 Making your website SEO friendly would mean that the search engine would be able to crawl into each page of your website in an efficient manner and index the findings effectively. The proper indexing would help the search engines to display the results efficiently when users type in the keywords.
That would mean your site should have the efficacy of being crawled seamlessly and without issues. It should be understood that there is a considerable difference between the manner in which you view your website, and a search engine does. Presenting your website to the search engine precisely in the same way that it would find it easier to index the site is the essence making your site SEO friendly.
The focus of every website owner is to make their site ranked on the first page of the search results. Under ideal conditions, there is a concise number of people who would be looking for anything beyond the first page of search results. In any case, in most cases, the attempt would be to find an entry in – at least – the third page of search results.
What are the strategies that we would recommend to achieve this option? Well, here are our tips for making your website SEO friendly.
#1 SEO Friendly URLs

The URLs were not considered to be of much importance back then from an SEO point of view. However, recently, the focus has shifted to making even the URLs SEO friendly. That should ideally speak of the competition growing.
The numbers inside a URL link may not be user-friendly or search engine friendly. The inclusion of text that is self-explanatory would be a good idea. For instance, instead of using the URL www.example.com/ g58t69h, it would be advisable to something like www.example.com/triggers. Use a lesser number of categories inside your URLs. If you need to separate the words within the URL, it would be advisable to opt for hyphens than underscores.
#2 On Page SEO friendly Optimisation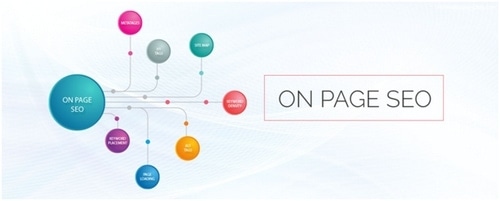 The on-page optimization is a series of activities you undertake as a website owner to improve the visibility of your site to the search engines. These would play an essential role in helping the way the search engines crawl your website and interpret it.
The On Page SEO optimization includes a host of tasks and activities, some of which can be
Effective and meaningful keyword research. It would involve looking for the right keywords and using them naturally in your content. You can also make use of related keywords and long tail keywords for a better effect.
Making the right type of usage for the tags – title tags, header tags, alt tags for the images and meta description.
URL structures easily understandable by search engines
Optimum use of keywords in the meta tags, meta description, URL, title, image alt tags, and a few times inside the content.
Create internal links naturally so that the search engines would be able to crawl the site effectively.
Make sure that the content is high quality and makes use of the techniques good enough for inbound links.
Opting for a responsive web design.
#3 Off-page SEO Optimisation
The Off-page SEO optimization involves marketing and amplifying your website further. The exercise involves earning inbound links from other sites and social media mentions and interactions. This improves and enhances the authority of your website.
Some of the off page SEO techniques and exercises include
Analyze and compare the strategies used by your competitors. Check out what works for them and implement the same for you if it works with your site.
Use anchor text rich in keywords in the inbound links.
Make use of inbound links from authority websites.
Earning the links so that the links reach deep within the website.
We will learn a few more Off-page SEO techniques and strategies in a separate section later in this post.
#4Take Care of Flash Elements
Flash content on the website can be a bad decision from the SEO point of view. In fact, a high degree of flash content can be detrimental to the fortunes of your website as it tends to distract your visitors. It can also adversely affect your search engine rankings.
The flash content on any website usually is devalued or ignored by the search engines. This can cause your search engine ranking to a greater extent. If using flash is absolutely necessary, make sure that you are using it much sparingly.
#5 Content
Well, every SEO expert would definitely vouch for the content – a compelling and high-quality content at that. You may have developed content that is high enough in quality and information contained in it, but if it is not SEO friendly, it will never show up in the search results.
Ensure that your content contains exactly what your visitors are looking forward to. Make sure that it is indexable and high quality in nature. This can help you lower your bounce rate. Ensure that you are not publishing any duplicate content on your site or blog. In fact, opting for plagiarism checkers for the content on your website would be one of the best means to opt for an SEO friendly content.
#6 Social Media
Social media may not have a direct link to the Search engine ranking on your website. But still, having it linked can affect your SEO ranking considerably.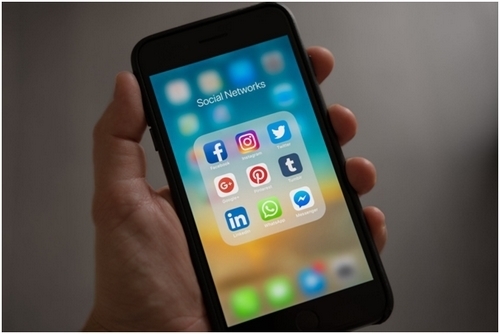 In fact, social media integration is all about sharing your content across the platforms. This can result in increasing your pageviews, generating new leads, and improving the followers of your brand. All these external forces can impact your SEO ranking indirectly and help improve the ranking to a little extent.
#7 Mobile-friendly Website design
The focus recently has been on making your websites mobile friendly. Google and other search engines understand the importance and essence of mobile internet and the reach that it has given the recent boom in the mobile internet.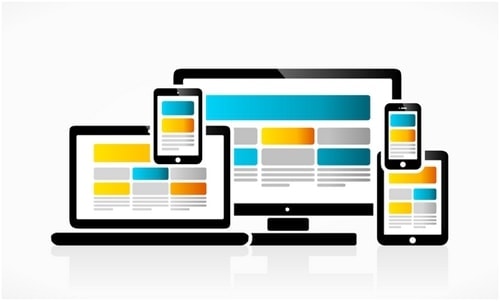 A majority of users these days browse the internet on mobile devices. It should, therefore, not come as a surprise that the search engines prefer the websites that have a mobile-friendly design and visibility. Of course, you would be able to create a mobile version of your website, which incidentally is the option used by most website owners. However, from the SEO point of view, it would be a great option to go with a responsive theme and design. These themes and designs would adapt to any device and show the content fully optimized for the device that they are being accessed.
#8 Use SEO for Images as Well
Most of us apply SEO and make the sites SEO friendly to the most extent. But, more often than not, the images are quickly forgotten, and you tend to overlook them or exclude them from the list of SEO necessities.
Optimizing your images has a bearing on the SEO friendliness of your site. Ensure that your image is not too large. Restricting the size to around 100 KB would have an added advantage. In fact, larger images can make your site load slower which is a big No No from the SEO point of view.
And finally, do not forget adding the keyword to your images as well. You can include the keyword in the alt tag for the image. This can help you improve the SEO of your page. Also, the position of the image on your page would have a more significant bearing on the ranking of your site. The more relevant the image looks, the better the SEO would be.
A Few Off-Page SEO Techniques and Implementations
Like we said before, just the way on page SEO is essential for your search ranking improvement, the Off-page SEO too would offer practical solutions. In fact, it can be used as a continuous process even after you have gone live with your content.
Here are a few important aspects you can pay attention to if you are looking at the possible Off-page SEO techniques.
Online Reputation Management
Create communities on multiple social media sites. Engage with the people belonging to your genre and share your content. Ensure that you avoid appearing promotional. Extend the network by including the like-minded people. You can use this platform to promote your brand or website.
Guest Blogging
Guest Blogging can be the best off-page SEO technique. Look for the blogs in your genre and pick those with quality content and authoritative enough. Approach them for guest blogging on your site. Of course, you can return the favor by writing on their website. This would ensure that you are getting a quality backlink and an improved traffic. Follow the proper guidelines while indulging in guest blogging.
Answering Questions
Quora can be the best option for this mode of Off-page SEO. Of course, there are several other options like Yahoo Answers and other similar services that let you answer specific questions asked by the members.
Choose a question that is relevant to genre or post; you intend to promote and answer it. Do not forget intermixing your answers with the appropriate links to your content. It would help you establish you as an expert in your field of interest. Make sure you are not spamming the Q-A service with irrelevant answers.
Comment on Blogs
If done correctly, it can help develop a good relationship between two blogs and bloggers. It can also be a good option for exchanging ideas on a particular blog or the topic. The blog commenting can go a long way in making it interactive enough and thereby attract more traffic.
These are just a few off-page SEO techniques you can employ for an efficient and effective SEO friendly website creation. Of course, they aren't enough, but still, should provide you an insight into what can be achieved with those techniques.
The Parting Thoughts
Those were a few SEO strategies you can put to use so that you would end up with an SEO friendly website. Making your website design and the content more SEO friendly would have a significant bearing on the on the visibility of your site. Moreover, yes, it isn't a difficult task either – make a few changes on a weekly basis and see how it affects your website performance.
Have you been using any of those techniques for your website or blog? Did you find them paying off and improving your search ranking? What other techniques have you used for creating an SEO friendly website? Share your experiences with the techniques we have outlined above and their effects on your websites. You may also share your inputs on any other techniques that help you create a successful SEO friendly website.
Liked this post? Check out the complete series on SEO