Instagram is one of the largest social media platforms, where people of different ages spend a lot of their time. Almost one-eighth of the total world's population use Instagram every month. This internet platform has been growing by leaps and bounds since its emergence, and there is no sign that this growth will slow down shortly. In 2020, Instagram will complete ten years of its existence. But Instagram has managed to become one of the most popular social media platforms that helped many to earn their living using this platform.
Because of its reachability, many advertisers are using this platform to reach their customers. The increased popularity of Instagram has resulted in an increased amount of money that advertisers are required to spend to advertise their business on Instagram. Instagram ad revenue is projected to be 30% of the total ad revenue of the company.
Spending on the advertisement on Instagram has increased by 177 % year-over-year at the beginning of this year. Companies are spending vast amounts of money on Instagram ads because of two reasons. First is the increased reachability of the platform and second is because of the cut-throat competition in the market.
As per statistics, only two million advertisers are using the Instagram platform to advertise their products. It is still a tiny portion of the total users of Instagram. That means, as a seller on Instagram, you have an abundance of opportunities to leverage the Instagram platform to sell your products and services.
In this article, you will learn how you can sell on Instagram so that you can make more money and move units. By following these five simple steps, you can sell on Instagram like a pro.
Step 1 Create a business profile on Instagram

People want to sell on Instagram, but they are not willing to convert their standard profile into a business profile. It is the first step that you should take if you want to sell your products on Instagram. Having a business profile on Instagram, you can get access to several selling and reporting options provided by Instagram.
You can follow the following steps to convert a standard account into a business account.
Sign in to your Instagram account and tap on the three horizontal lines icon on the top right of your account. There you will find the "Settings" option at the bottom.
 Tap on the settings. There you will find several options like follow and invite requests, notifications, privacy, security, account, etc.
Click on the "Account". You will find the "Switch to professional account" option at the bottom. You will be presented with two options to convert your standard account into a professional account. The first option is "creator" and the second option will be "Business."
Select the "Business" option to convert your standard Instagram account into a business account. ( you can go back to the same spot if you ever wish to turn your business account back into a business account.)
Now let us learn about the features that you will get access to after switching to a business account.
Instagram Insights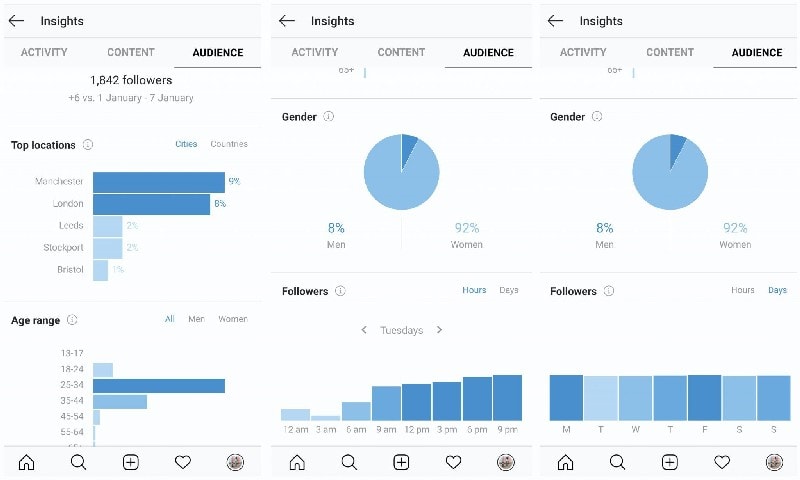 It is a little tricky to look up a follower's personal and demographic information on Instagram as compared to Facebook. It is difficult to aggregate the data. However, you can make this work easy by making the use of Instagram insights.
After switching to a business account, you can get your hands on the abundance of useful data. You can access all of that data conveniently through the app on your mobile phone.
In the activity tab, you can learn about the information about the activities like website clicks, website visits, reach of your post, and impressions.
In the content tab, you can learn about the performance of each post or story that you have posted on your profile along with the number of visitors and total engagements of each post.
In the audience tab, you can learn about the information about your followers such as their genders, ages, and their locations along with the time of the day they are most active. You can get all this super information to make your advertising more effective.
CTA button
The CTA button is essential for a business, and you can get to use this feature only by converting your account into a business account. The CTA button appears on the top of your account.
This button gives the option to your followers to contact you using the contact number or email address provided by you. Moreover, you can also provide directions to your real business so that people can reach your business without any difficulty.
Story links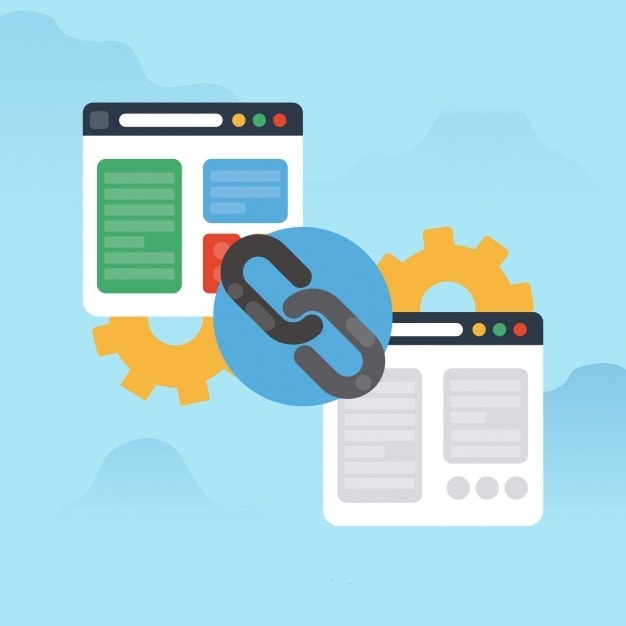 Instagram does not allow its users to add links within the posts. You can share only one link in your bio details. However, by converting to a business profile, you can add links to your stories and direct your audience to a product or landing page of your business's website.
Stories have more visibility as compared to the posts and are steadily becoming a force. Therefore, it is always a boon to advertising your products and services through the stories of your business account.
Facebook alignment
Facebook alignment lets you connect to your Facebook business page and can run your business ads using Business Manager/ Ad manager.
Step 2 – Use hashtag as a catalyst
Another thing that happens most frequently is that advertisers are desperate to reach more people in a short period. One thing that stops them from doing this is their lack of knowledge of how they can do this.
Then let me tell you, my friend, you can use the right hashtags to up your game of organic Instagram campaigns. You are making a mistake if you are considering hashtags a frivolous thing.
A business account can help you to see how many accounts that were not your followers saw your post and how many impressions you received using a hashtag. You can increase your ideas and followers by making the right use of hashtags.
Hashtag research is an effective method to increase your followers and the right way to convince your customers. It is quite a simple process. Search for the terms that are related to your subject. In this way, you can see how many people are using the same hashtag, and by adding that hashtag in your post, you can increase the discoverability of your post.
Make the use of hashtags combinations that are used together and have high posting volume. Posting your post with the right mix of hashtags enhances your chances to be viewed and engaged with a high-intent audience.
In addition to this, you can make the use of various tools like sprout social or Hootsuite to schedule your posts in advance for a few weeks. You can make the use of Instagram insight to post your content at the peak hour.
Instagram is a social platform where you can experiment with your posts and can showcase the values of your brand, along with creatively presenting your products. Don't forget to add the text "link in bio" to lead interested followers to the page where they can view and purchase your product or service. Make sure that you frequently update the link in your bio to match the latest campaign or promotion.
Step 3 – Run advertisements on Instagram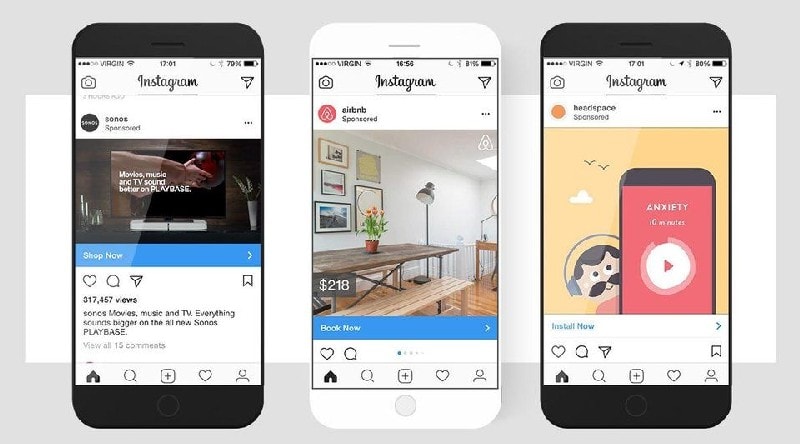 Many people want to advertise their products with a limited budget for advertising. They want to spend little money on promoting their products and make the most out of it. If an Instagram advertising campaign executed effectively can return huge returns on the money spent on advertising.
Moreover, you can make the use of the services of an expert to create and run your organic campaigns. In my opinion, you should never hesitate to spend on the advertising on Instagram as a right campaign will get you back your money along with plenty of interest. Don't give in to your desire to click on the "promote" button to promote your post within Instagram. Paying for a single post's promotion without proper planning will be a waste of your money as you will have limited reachability. You will not have access to the custom audience, and you will not be able to follow people who have shown interest in your advertising post.
You can curate your ad in combination with Facebook, Or you can simply run your advertising campaign only on Instagram. But make sure to deliberately spend time planning and setting up your ad campaign in ad manager to get maximum Return on Investment (ROI).
By making the use of an ad manager, you will get access to Facebook's sophisticated technique of targeting your audience along with reach and brand awareness campaigns. In this way, you will become capable of promoting your ad in front of a considerable number of users by spending a little. Later, you can create a remarketing list on ads manager and can further run your promotion campaign on Instagram as well as on Facebook.
 Step 4 – Use Instagram shopping if you are selling physical products
Instagram shopping is the best method. However, you can use Instagram shopping only if you are selling physical products, but you can't use it if you are selling services. Instagram shopping can prove to be a blessing if you are an e-commerce vendor.
The shopping posts are quite similar to the regular posts, but the shopping posts are different from daily jobs in a way that when a person clicks on the post to view the product, the prices and names of the products shown in the post will be disclosed.
When they click on the particular pop-up tag, then they will be taken to the page of the product where they can read the description about the product, and from there they can directly move to the landing page of your business.
Shopping in Instagram stories can only be successful if you have a product catalog ready to in the Instagram advertising. If you are Instagram shopping posts as advertisements, you are equipping yourself with both sophisticated targeting methods of Facebook and the intent-wrangling capacity of Google shopping.
Using manual targeting, you can reach a large number of new prospects, and by using product tagging, you can display all the relevant information about your product to the appropriate audience. Using this method, you can provide all the necessary information to your target audience before they finally go to your business landing page.
Step 5 – Make the use of influencers' marketing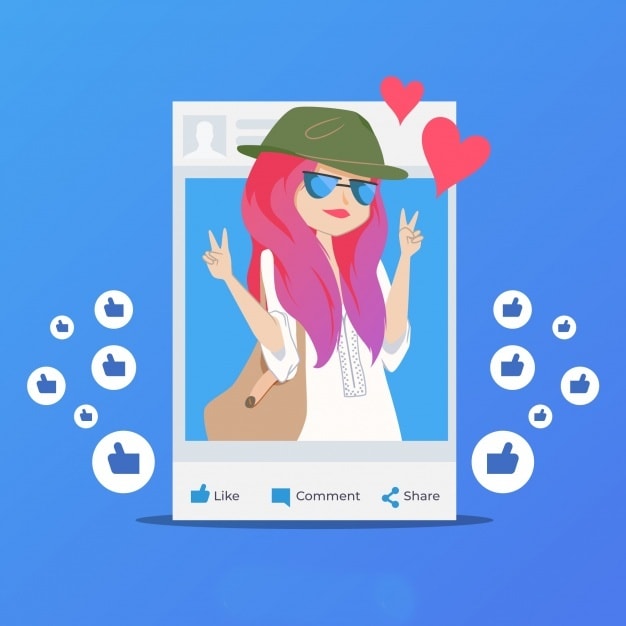 Influencer marketing is one of the most popular methods of marketing adopted by both new as well as well-established brands. Influencer marketing is on the rise, but it is most prominent on the Instagram platform.
This marketing method is more effective when you are promoting physical goods as compared to services. Because when an influencer uses the products directly or indirectly in their video, your product gets promoted to the whole new audience. Moreover, it also enhances the credibility of your products.
There are many influencers on Instagram who have built their career on the Instagram app and have the experience to indulge and maintain the loyalty of massive followers. You can make the use of the tiny stardom of these influencers to promote your products by spending very little.
For example, many influencers charge $5 – $10 for 1000 followers. That means, if you have a budget of $100 for the advertisement campaign for your product, then you can afford an influencer with 10,000 followers. In this way, by spending $100, you promote your product to people who have never heard about your product before. When you spend $100 to pay an influencer, then you are paying for both credibilities as well as the audience.
Therefore, promotion through influencers is more effective as compared to the promotion through advertising promotion with reachability of 10,000 people.
Liked this post? Check out these detailed articles on
Topic of SOCIAL MEDIA MARKETING
Alternatively, check out the Marketing91 Academy, which provides you access to 10+ marketing courses and 100s of Case studies.