Several factors come together to decide the ranking of any website. If you are also focusing on SEO, then you can't ignore even a single factor among these.
URLs also play a major role in deciding the webpage's ranking on the search engine; hence, you must know how to optimize the URL for SEO.
URLs play a significant role in making site hierarchy SEO optimized. URL or uniform resource locator is the web address of your site that gives your location details.
In simple form, you can consider URL as human-readable text that replaces IP addresses of sites.
Basic Formats of URLs
protocol://domain-name.top-level-domain/path
URLs include
A Protocol
A Domain Name
A Path
http://www.example.com/category-keyword/subcategory-keyword/primary-keyword.html
Why URLs are important for SEO
Easy to understand indication to readers and Search Engines about the destination page
URLs including your keyword play an important role in increasing the search visibility of your site
Adeptly written URLs offer better and more effective linking opportunities
In this post, we will be covering some of the important factors that will let you optimize the URL for SEO in an expert manner.
Let us learn how you can do that –
Key Techniques to Optimize URL for SEO
1) Role of URL Length
As per one research was done by Backlinko, it is suggested that shorter URLs work better in comparison to the long URLs. The study concluded that when your URL lengths increase, Google rankings decline. You can see that in the below-given image as well –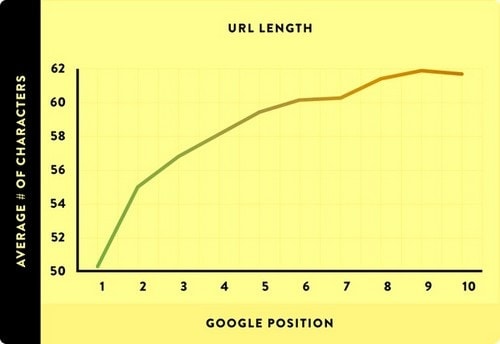 So, if we make our conclusion based upon such studies, we can say that the right length of URL for SEO would be in between 50 to 60 characters. Going beyond 80+ characters is considered bad for SEO.
URL should also cover the key sense of your content in three to five words.
2) Keywords are the key
Your URL is the first thing that search engine or user's faces while visiting your webpage; hence, it must contain your primary keyword.
If you want to get the best conversions on your website, then you will have to target the right audience, and your keyword will lead you to there.
Suppose your page is talking about SEO Tips, then its URL should also contain that keyword, as it is the main purpose of that webpage like http://example.com/SEO Tips
In the cases when URLs itself act as anchor text, use of keywords in that will make it more SEO effective.
Avoiding keyword repetition is important to optimize the URL for SEO.
Aiming 1 to 2 keywords in your URL is also a good SEO practice.
3) Choosing HTTPS is Important
In the beginning, we had talked about the protocol. HTTP and HTTPS are those protocols, and to URL for SEO, it is important that you use HTTPS.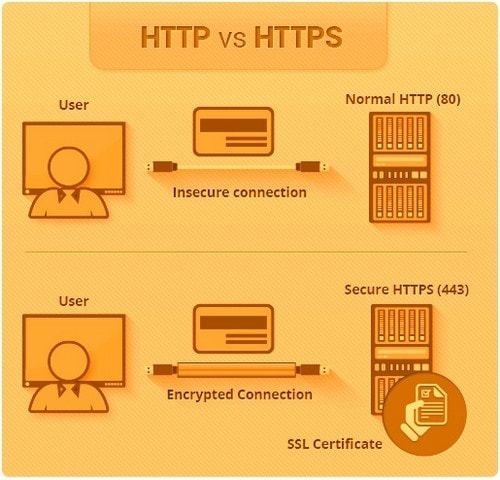 By choosing HTTPS, you will also safeguard your site from identity theft and cyber crimes.
Full form of HTTPS is Hyper Text Transfer Protocol Secure. So, using it will tell your users that they are going to deal with a secure connection. It ensures that the site information is well encrypted.
Users do not hesitate in clicking through your URL, and hence you will be having more number of relevant traffic on your site. Hence, opting for HTTPs is an important factor for boosting SEO of your page.
4) TLD is Prescribed
TLD is your top-level domain, and opting for that is for one of the key factors of having SEO optimized URLs.
Opting for TLD means going with .com domain instead of choosing other options such as .tel, .org, .biz, etc. is quite significant in influencing your readers that your site is more credible one.
However, if you are not finding TLD .com, you need not worry, as it is not going to impact your ranking. It just boosts the trust amongst your audiences, but that plays a key role in letting your domain be more credible, which will, for sure, boost the online presence.
So, if you can get the TLD, never miss this opportunity.
5) Hyphens are Yes, Underscore No and Lowercase Letter are useful
For putting spaces between words, use of Hyphens and Underscore is a popular practice.
But the question that arises here is-
Which one is better to optimize URL for SEO- Hyphens or Underscore?
The answer is plain and simple- and it is Hyphens.
You should not use underscores in your URLs, as Google's preference in its search results is Hyphens.
Always using lowercase letters in your URL is also an important practice; you need to pay attention to.
6) Use Stop Words only if they make URLs more Readable and Sensible
You must have heard many experts advocating the stop words should never be used in URLs. But the key thing here is, the user should be directly proportional to the readability of your URL.
If stop words are making your URL more readable, use them, but if your URL is readable without any stop words, no need to unnecessarily include those.
However, in case of any confusion, let me tell you what Stop Words are- So, they are the fillers that will connect the most important words of your URL. Some of the popular stop words are-
7) Don't overdo with Characters
The main objective behind creating URL should be to make users understand what webpage is all about, but there is no need to overdo with anything.
You should not make excessive use of words like "and" or "or" in the URL.
Overuse of keywords must be prevented as well.
Organic use of characters as per the relevance and significance is the key way to optimize URL for SEO.
8) Use Static URLs rather than Dynamic URLs
Search Engines as well as readers both prefer URLs with descriptive keywords and logical folder structure.
Dynamic URLs often include certain characters or character strings such as- ?, %,&, =, +, $, cgi-bin, etc.
Instead of this, Static URLs include your keywords that make them more useful as well as search engine friendly.
Therefore, using Static URLs is an important tactic to optimize the URL for SEO.
9) Maximum number of folders in URL should not be more than two
You must have noticed numerous slashes in between the texts of URL. Those slashes are the folders that should also be optimized.
To optimize folders in URLs, it is advised to keep URLs simple with the folder numbers. Lesser numbers of folders are considered better for SEO optimization.
Going with 1 or 2 folder URLs will help readers and search engines decipher the meaning of URL more conveniently.
10) The right use of canonical tags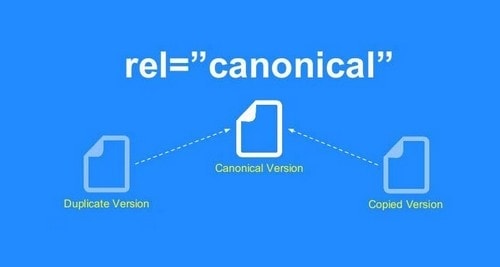 Canonical tags are used to differentiate between different versions of the same webpage.
When you can reach to similar content via different URLs, then you should canonicalize them. Canonical tags must be correctly used to detect the duplicates.
You can do this either using 301 directors using a rel=Canonical.
301 direct is suggested to use in the cases when there is no convincing reason for maintaining the duplicates. While rel=Canonical is used when you prefer to have two different versions for some of the specific audiences.
By canonicalizing you let your main page have better chances of getting more traffics and ranking better.
11) Always keep future circumstances in mind
While framing the URL for your webpage, it is always advised to frame it in such a way that it is long-lasting. What do we mean by that?
Suppose your page is talking of bikes and you just mentioned bike in your URL, what if any other rival comes with the similar URL in future? It will confuse users as well as a search engine.
The hierarchy will solve this problem for you. It should be like https://example.com/bike/250cc.
This URL is ready to face future challenges even if rivals are there.
Wrapping It Up!
So, these were some of the significant points that you must consider while creating a URL to ensure the best Search Engine Optimization.
Following the techniques mentioned above to optimize URL for SEO will help you get search engine optimized existence like a pro. Opting for readable, short, and simple URL is the key that will, for sure, alleviate your task of URL optimization.
Do you have any other technique to optimize URL for SEO? Feel free to share with us in the comments.
Liked this post? Check out the complete series on SEO