Do you know how beneficial it can be to optimize Meta Description of your site or page?
Have you heard a lot from the experts about the right SEO optimization of Meta tags?
Then in this post, we will be discussing everything about Meta Descriptions and how their optimization can help you get better ranks in Search Engine Result Pages.
Promotion of your business can be best done through the means of internet. In order to ensure proper promotion of your business, you will have to make your web page rank well in the search engine. This is undoubtedly never an easy job.
From writing quality content, accurately using keywords to optimizing images, and implementing other SEO factors, there are many elements that play a significant role in boosting your ranks in Search Engine Results.
The meta description is one of the important factors that can decide your webpage's ranking.
Let us learn about optimizing Meta description in this blog –
Optimize Meta Description |On-Page SEO Factor
The meta description is simply a description of around 150-160 characters that is used to describe the content of the web page in the form of summary. It eases the job of a search engine as well as users to detect the actual content inside the web page.
You can also understand it as a short description below the title of your web page, which is present on the search result page of the search engine is Meta description. Though most of the people do not consider this as an important factor in deciding the webpage's ranking on the search engine, it is really crucial in SEO.
A search engine actually screens the keywords used in your Meta description.
While finding results for a search input, the search engine will also take the use of Keywords in Meta Description into consideration. Hence the emphasis on Meta description becomes a must.
Meta Description plays the key role in enticing users to click through your site.
Means to optimize Meta Description, you need to consider it more as Click through factor than an SEO factor. With such a description, you can cajole your target audiences into clicking on your site, which will ultimately influence search engines to consider that your site is quite useful to searchers.
Keyword in Meta Description- a Relevancy Signal

As per the research, when you use keyword in your Meta Description, it will act as a relevancy signal for the search engines, which will boost your search ranking.
But you need to use the keyword naturally, and should never opt for keyword stuffing.
These descriptions offer you the best chances to sell your site or page by using the convincing and beneficial message to the searchers with the intention of getting more clicks.
Convey Unique Selling Point of Website
To optimize Meta Description, it is inevitable to convey the USP of your site in the most convincing and conversion driven manner possible.
Highly what makes you different and better than your competitors. Developing an instant connect by making an emotional appeal will help you tap into the feelings of your audiences. Use of Call to Action in your description also plays an important role in emotional advertising.
For conversion, your description should offer a compelling reason for your audiences to visit your page, and nothing can be better than using your USP to convince your audiences.
Three ways to use your USP in Meta Description
Add a CTA (Call to Action) based upon your USP
Offer special benefits to your site visitors
Address a key emotional pain point of your audiences
Now, as you have gone through key things associated with the optimization of Meta Descriptions, let us now go through the steps you need to follow for this-
9 Steps to Optimize Meta Descriptions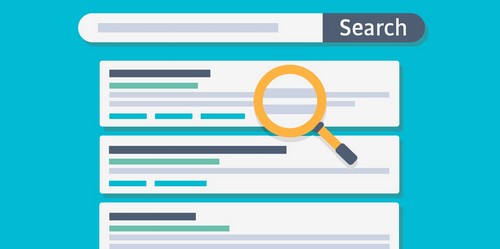 Optimization of meta tags revolve around a few key steps, so without any more ado, let us delve into those-
1) All Landing Pages and Blog Posts should have Meta Description
Ensuring this is very important if you want to enjoy better CTR for your important landing pages and blogs.
Having the title tag and description for all your pages are going to be highly productive in having the optimized existence on the web. However, if you have not implemented this till now, you need not to start doing this for all the pages straight away.
Start including description and title for your most important pages and then in the same flow, ensure this for other pages as well.
With a plugin like Yoast SEO for WordPress site, you can easily add Meta, Slug, SEO Title as per your specific requirements.
2) Know your Character Limit and try to invoke Emotion and Action
The suggested character limit for the descriptions is 140 to 160.
Actually, your Meta content would be displayed as search results on different devices, screen sizes, etc., and as per that, their length varies. So, there is not a fixed length, but the key thing is in the suggested character limit, you need to convince searchers to click on your URL.
You should write your relevant, unique, and convincing copy in 140 to 160 characters. Inclusion of keyword is significant as well. And most importantly, your content should be impressive enough to invoke the desired actions from your audiences.
Incorporate those words in your Meta Copy that your users are preferably going to use in their search queries. In addition, if you have to cross the Character Limit with a few more words while creating an impressive copy, you may go for that as well.
So, the key here is convincing your audiences to click on your URL by paying attention to the suggested character limit.
3) Plagiarized/Copied/Duplicate Descriptions are strict No
Even the newbies in the SEO know that plagiarized or duplicate content is highly dangerous for the online existence of sites. Same applies to the Meta descriptions as well.
With the help of tools like Alexa SEO Audit, you can easily check if the Meta descriptions on your site are duplicate or not. You just need to enter your site in the tool and run your site audit. In the segment 'duplicate Meta Descriptions', you can see the pages with duplicate Meta content.
4) CTAs are Great but No Misleading or Outrageous Claims
Call to Action or CTA is very important when it comes to Meta copies. For instance, this post will help you learn key concepts of Meta Descriptions, so we can use 'Learn how to optimized Meta Descriptions for SEO' in our Meta copy.
CTAs encourage readers to take favorable action. But you should never trick your readers with any sorts of unnecessary claims. Opting for ethical means to convince your audiences to click through your URL is important here. Misleading statements can negatively impact your search rankings as well.
Page content has to match the information you provide in your Meta copy.
5) Be careful not to use Quotation Marks
This is again an important tip you need to pay attention to while optimizing Meta Descriptions.
Here you need to understand that your Meta copy will be used in the HTML and quotations ("quote") can break the HTML language. That is why avoiding them would be a beneficial practice for you.
Using the single quotation mark 'quote' is allowed in the cases when using quotes is essential to establish emotional connect with the audiences.
6) Your SEO Title should support Meta Descriptions
The first thing to notice here is that your SEO title is a more important ranking factor that Meta copy. Plus they also play a key role in pulling in audiences to go through your descriptions and click through your URL.
It is important to use the SEO title that supports Meta Descriptions.
Key things to include in SEO Title-
Using keywords but no keyword stuffing
Use of keyword close to the front of the title
Try to grab the attention of readers
Highlight your USP, Value Propositions and Benefits
Have a unique SEO Title for every page
Follow the character limit of 50 to 60 Characters
If relevant, use your Brand Name as well
Duplicate titles should not be used, and tools like Alexa Site Audit Tool will help you in this.
7) Give readers Reason/Reasons to Click in Active Voice
When your Meta copy offers the immediate and exact solution for the query of your reader, only then your audiences would prefer to click through that.
So, including value propositions in Meta Descriptions is important here. You need to include the value they are going to achieve once they click through your URL.
Incorporating précised and impressive details related to the things readers will learn or the problems that will get resolved with your copy is inevitable to get included in Meta copies.
Another key thing to notice here is maintaining the active tone in your Meta copies. The passive way of forming sentences is not very impressive; rather, it feels like dull as dishwater. With your active tone, your readers would easily visualize the values they are going to get later.
So, while writing content, always prefer using active voice. It helps in instant connects, plus engages readers by grabbing their attention.
8) Customize your descriptions for Social Media Sharing
You can customize the descriptions for the sharing of your posts on social networks like Facebook and Twitter. Usually, your existing description is used in social sharing, but you also have the option of changing it with the SEO tools like Yoast SEO Plugin.
With custom descriptions, you can make your Meta Copy more impressive for your Social Media Audiences. You will be able to make your descriptions more befitting to the platform your post is going to get shared.
9) Check SEO Compatibility of Meta Descriptions with Tools
After incorporating all the best practices to optimize Meta Descriptions, it is important to check if everything is adeptly implemented or not.
What will help you with this?
For sure Meta Description Tools are going to help you in ensuring this. Below we include a few tools that will be useful in this-
Alexa's On-Page SEO Checker
It will scan your page like a pro and provide you report related to any SEO issues in your page and meta copy. You can find out a section associated with the SERP appearance of your page.
Portent
It is a SERP view generator that allows you to enter your SEO Title and Meta Copy and check their appearance in the Search Engine Results. It lets you see how your keywords appear in the copy, the width of your SEO title, length of Meta description, etc.
SEMrush SEO Ideas
You can use this tool for checking the keyword existence in your Meta copy and SEO title. It will also provide the best suited and actionable SEO tips for your content and pages.
Final Thoughts
So, these were some of the important tips that will help you optimize Meta Descriptions to increase the click through rate of your URL.
This will be useful in improving Search Engine Ranking of your page as well.
Liked this post? Check out the complete series on SEO