One of the most common mistakes done by new bloggers is that they start multiple blogs at the same time and start posting content on every topic they think is best for their blog. They don't find out the pros and cons of one blog vs multiple blogs. 
Blogging does not include only writing and publishing content; it also includes promoting what you have published, building backlinks, outreaching and building relationships with other bloggers.
Without doing all of the above things, your blog will give you no results.
Though now setting up a blog hardly takes 5 minutes, and multiple blogs have their benefits, but one should keep in mind both good and bad things about having multiple blogs.
Some also ask that is it better to have a single blog with multiple categories or multiple blogs based on specific categories. So in this post, we will help you with all these questions…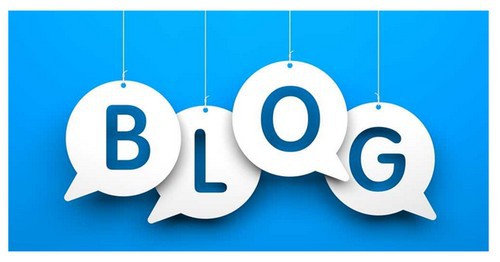 Positives of Having only One blog?
I do agree with the fact that having multiple blogs can give you a little freedom from many things such as you can have multiple sources of income, you don't have to worry about unpredictable Google algorithms much as even if by chance one of your blogs gets hit by new update, you will have other blogs to rely on.
But to handle multiple blogs efficiently, one should first know how to manage one single blog at a time and how to make it profitable.
Just by focusing all your time, money and energy on a single blog at a time, you can get excellent results. With this, you can also focus on producing quality content and promoting it to get more traffic.
That is why most of the successful professional bloggers only have one or sometimes two main blogs on which they work.
Also, if you think you are not good at managing multiple things at a time, stick with one blog as it is not that easy to grow more than one blog at a time. Even Google is becoming very strict nowadays so you will also have to give time to do SEO and marketing to get traffic from Google.
But when you think, your main blog is doing great, and you have expertise in another niche also, then it's time to start another blog.
Positives of multiple blogs and their benefits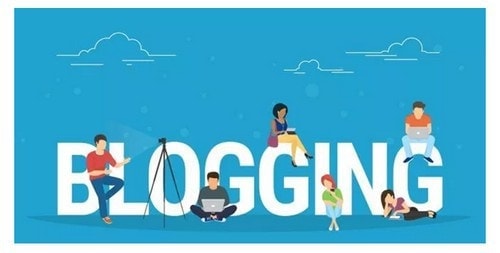 If you think you learn fast, you are good at multitasking, and you have successfully grown your main blog then you can definitely start more than one blog simultaneously.
Also, once you have established one of your blogs successfully, then you'll have the confidence, and you can replicate your success formula on your other blogs quickly.
But remember to start with a particular niche and establishing yourself in that niche first before expanding to other topics. Attract only a specific group of people first.
Don't start something in which you have zero or very little interest. Instead, focus on the topics of which you are an expert, or you want to learn more about that topic.
Once you have started multiple blogs, you can outsource some work like content writing, social media sharing, etc. but remember to keep an eye on all the tasks as one mistake can harm your blog's reputation.
You can also use all your learnings from your past blogging experience and avoid making the same mistakes with your new blogs. That way you will be able to grow your new blogs faster.
Some reasons to have more than one blog
There are four reasons that can help you to decide if you want to have multiple blogs or not.
You want to learn a new skill: Some bloggers manage their main blog and start one secondary blog on the topic which they want to learn so that while doing the research and writing, they learn that topic and have another blog also through which they can get visitors and some extra money. For example, if you have your main blog on "Internet Marketing," you can start another one on "Investment" or "Cryptocurrency" or on any topic which you like.
You have expertise in multiple areas: If you have knowledge of more than one niches and if those niches are not related to each other then you can start different blogs based on the specific niches.
You want to have a personal blog: Some bloggers have their main blog as their professional blog where they share only professional posts and things while they also have one personal blog where they share their life-related things and their journey. This helps to keep professional and personal things separate, and you can have a place where you can write for the pleasure of writing.
You want to experiment new things: Some bloggers like to post on new topics and try out different things. This is good as you can have a backup plan in case something happens to your main blog and also you can learn many new things from your secondary blog.
You can also create your own brand with the blogs you own, and that will help a lot in rankings in search engines, and you can leverage your existing online presence to make your blogs expand further.
Conclusion
Starting a blog is not big a deal now but to manage every blog properly requires a lot of work. Don't put an extra burden on you if you cannot handle that.
But if you are confident enough of handling multiple blogs at a time, then go for it. Even if by chance, your another blog doesn't get successful, you will have something to learn as every failure is a new lesson for us. And remember that, niche blogging is the key to have successful blogs.
Liked this post? Check out the complete series on Blogging