Don't know what LSI means? But you have heard that it plays a key role in SEO and you want to find LSI keywords for your blogs?
No worries! You have come to the right place.
Here we are going to enlighten you on what LSIs are and why they should be a part of your website content. Also, we will be talking about the best ways that can help you find LSI keywords for your blogs.
What are LSI Keywords?
The term 'LSI' stands for Latent Semantic Indexing. Yes, it's quite a mouthful, but it isn't something very complex. Simply put, it means words that are similar to each other or in many cases; it indicates words that are synonymous to each other.
Gone are the days when exact words needed to be typed in for Google to generate a satisfactory search result. Today, search engines have evolved to a tremendous level. They are now in a position to recognize similar words and understand the intent or meaning behind a user's search query.

Even when the searched words are typed in their short form, have you noticed that Google still doesn't fail to generate a relevant search result? How does it happen? Let us assure you it isn't any magic! It's Google's LSI algorithm in work.
The journey of finding LSI Keywords
Semantically related keywords are said to be LSI keywords, and the process used by Google to generate results that are semantically related to the keywords present in the search query is said to be Latent Semantic Indexing.
In simple terms, it means to unravel the hidden relationship present between words to have a better grasp of the available information.
It is the same method by which Google is also able to distinguish between homonyms (same words having different meanings).
To see Latent Semantic Indexing in action, go to Google and type in any search terms such as 'Right Picture Size.' When the SERP is generated, you will see various search results highlighting synonyms of the word 'Picture' like 'images' and 'photos.'
Further, since you are not just talking about pictures but also indicating to know about size, Google puts two and two together to understand that you must be talking about Photoshop (ps).
The use of LSI words in your content helps Google understand it better. As Google understands it better, so is your chance gets better to rank higher. In some cases, Google even considers finding LSI words to be a mark of having rich content.
A deeper understanding of Latent Semantic Indexing
LSI helps search engines like Google to draw a semantic relationship between the search query and the websites as well as understand the semantic relationship between two websites. This, in turn, helps in the generation of more accurate search results.
When website and blog content contains related words, synonyms, and entities that fall in the same compound as that of the main keywords used by searchers, the website has a higher chance of getting favorable rankings in the SERPs.
How to Find LSI keywords?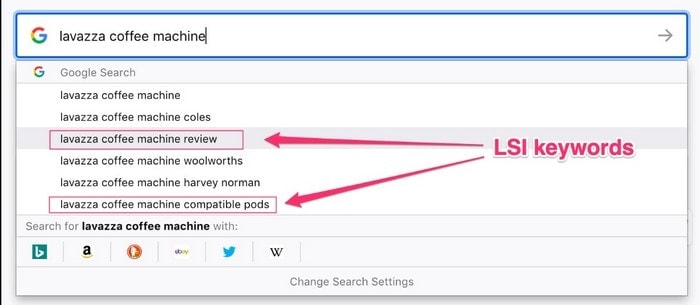 Now that you have been enlightened about LSI keywords, it is now time to find them and use them in your content. One great way to start finding them is by using various effective keyword research tools.
1) Use Google Search
Inarguably if you are trying to rank on Google, Google search is one of the best options to look for LSI keywords.
You can start your endeavor by typing in the seed keyword, and Google search will automatically present you some of the most searched for queries with LSI keywords. This is one of the simplest methods to find some good LSI keywords.
2) Use Google Suggests
After utilizing the Google search, you can also come to Google suggests that it is present at the bottom of the Google search result pages.
This area is a gold mine for some good related keywords. You can run a search for any keyword or phrases on Google, and Google will provide you the related keywords or search queries to your search query at the bottom of the SERP.
3) Competitor Content Research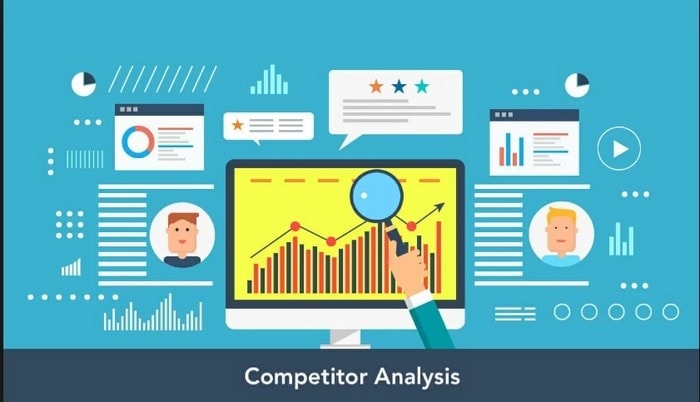 The third great option for coming up with effective LSI keywords is by conducting a thorough competitor content research.
Say you are trying to write a blog post on 'SEO guidelines,' you should then open up the top ranking site for the 'SEO guidelines' search query.
After visiting a couple of these top-ranking sites and scanning through their content, you will not only know what to further add to your content but will also come up with some great ideas for LSI keywords.
You can also make use of the Table of Contents on the site and the Smart TOC chrome extension to have a look at all the articles related to SEO.
Some of the tools to find LSI keywords are given below:
Best tools to find LSI Keywords for your Blogs
#1 UberSuggest

UberSuggest is a similar tool like the Google Auto Suggest. By typing in keywords here, you can quickly get the suggested similar keywords of all the major search platforms such as Yahoo, YouTube, Google, Amazon, Wikipedia, etc.
#2 LSI Graph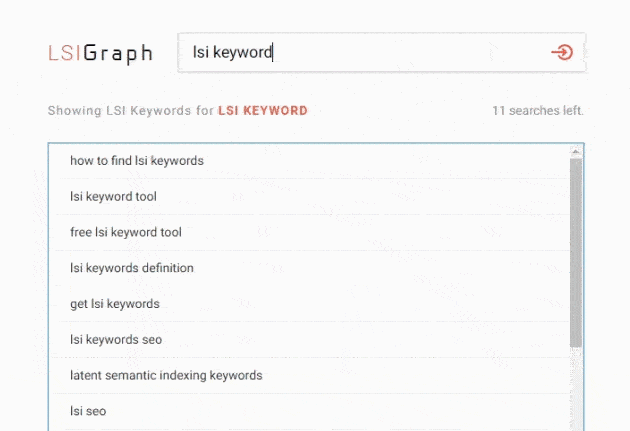 This one is another amazing tool that can make it easy for you to find some good LSI words.
Here you can insert your seed keywords or use some relevant phrases, and the tool will generate a list of related words and phrases for your query.
#3 Semantic Link Search
The tool Semantic Link Search is specifically designed to obtain keywords that are semantically related to each other. How does it work? You just have to enter a word in the search bar in the tool, and it will produce a list of words that are semantically related.
When you do get the semantic word list, naturally use the LSI words in your content. This will help Google understand that a certain blog post or page is specifically dedicated to a particular topic.
#4 Google Search Console
To get to know the keywords that are bringing in the traffic, you will need to use the Google Search Console.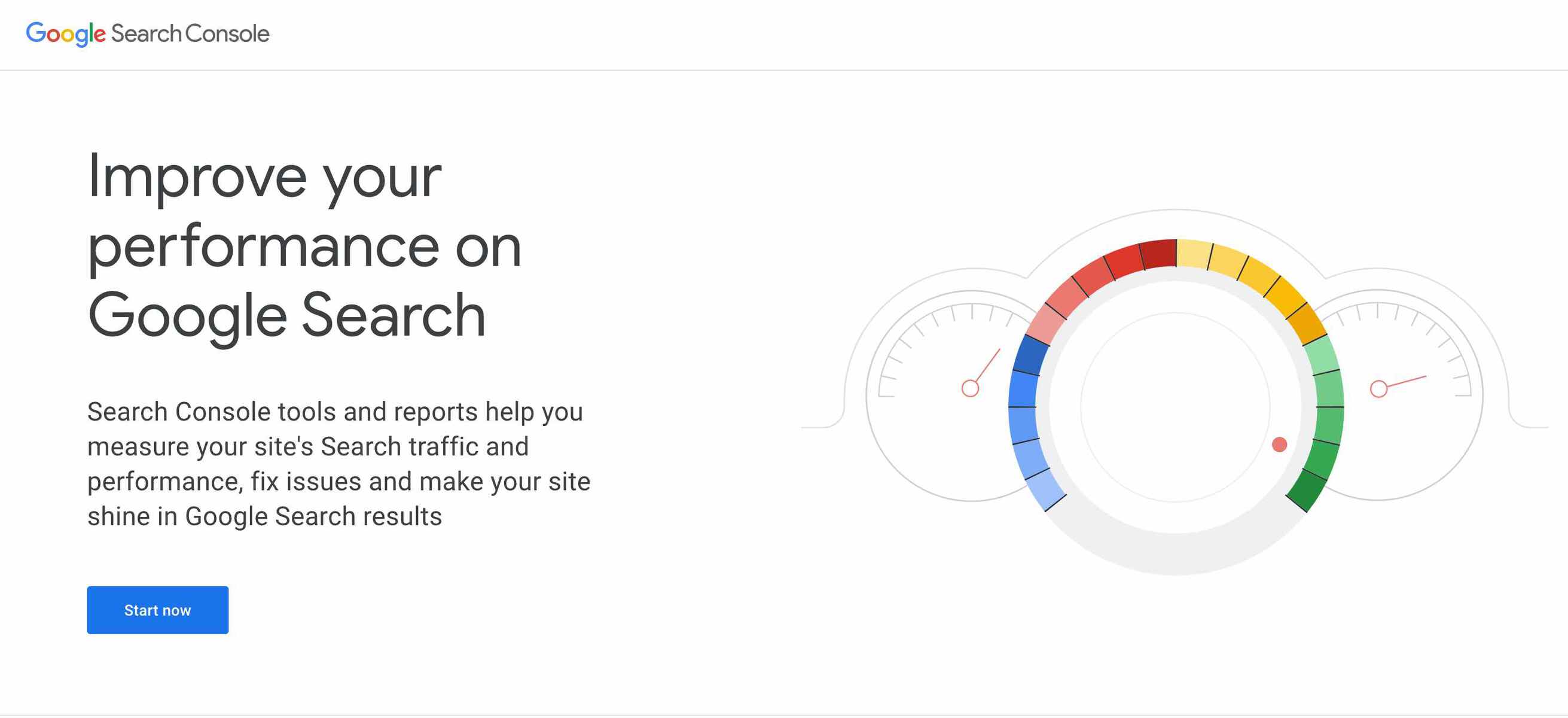 Google Search Console can also help you in identifying the words that are driving in the traffic to your website but have not been targeted. Make a list and note down such keywords.
You should also run a search for popular blog posts on the topic you are thinking to write on. Again note down the main keywords and the similar keywords that these top-ranking blog posts have.
Then compare it with your list and also add them to the list so that you arrive at a bunch of really good performing LSI words.
#5 Similar word
A similar word is a tool that is similar to the Semantic Link Search. It also works in the same way.
You just have to type in the main keyword, and the tool will generate a list of similar and related words. Just be sure to cross-check all the words generated here before using them in your content.
#6 SEMrush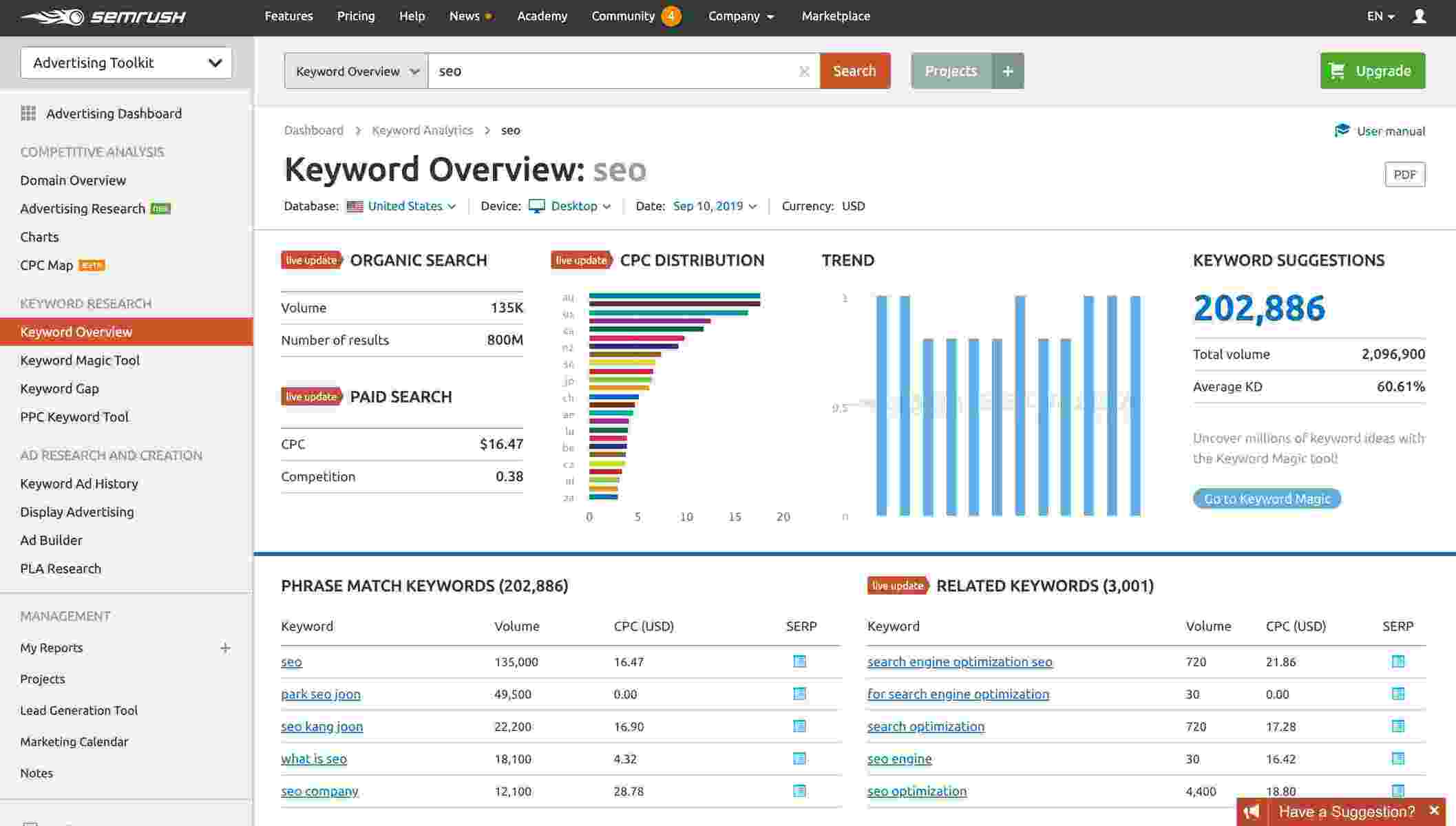 SEMrush is a complete keyword research tool.
It will not only generate a list of keywords that are semantically related, but it will also tell you the CPC, the volume, and the other required data for you to implement a good keyword strategy in your content.
#7 Ultimate Keyword hunter
This tool lives up to its name. This is open to only the Windows user. The Ultimate Keyword hunter website sends you the installation file in your email id. You just have to install it and type in your seed keywords.
After entering the seed keyword, click on 'Parse.' It will produce a list of semantic keywords that has been repeatedly used by websites that have secured a top 10 ranking on Google.
This is a great way to learn about the semantic words that most people are searching for, and it also lets you know the top keywords your competitors are using.
You can also take this one step further and search the list of keywords produced by the tool on keyword planner to obtain their search volumes.
#8 Easy WP SEO
Easy WP SEO is a WordPress plugin. This plugin has a plethora of features. It lets you create your content around your primary and secondary keywords. Besides providing you a list of LSI keywords, this plugin also offers you the Copyscape support.
To get the LSI keywords from this plugin, you will be required to enter Bing API key in the settings.
Benefits of finding the right LSI keywords for your blogs
Using LSI keywords achieves four major tasks:
#1 Increases PPC effectiveness
Do not limit your PPC ads to just the main keywords. You can use a combination of main keywords and related keywords to capture the whole picture of both user and ad intent.
Moreover, using LSI keywords can be more cost-effective and may even bring in more traffic than the single main keywords when all the traffic brought by them are counted together.
#2 Rejuvenates a dead content
Every website or blog has some pages that aren't receiving good ranking from Google anymore. A good way to bring back these old pages to life is by throwing in some LSI words here and there.
#3 Provides effective anchor texts for backlinks
Do not go overboard in using main keywords in your anchor texts for backlinks.
By doing this, you may fall into the practice of keyword stuffing. If you are using anchor texts, try using LSI words, since recently, Google is showing preference to them over repeated use of main keywords.
#4 Image SEO optimization
You probably know that a proper image name, description, and alt tags are important.
However, mindlessly using the main keywords to describe images is not a good SEO technique. Rather it may hurt your rankings. Consider using LSI words for proper image SEO optimization.
Final Thoughts
So, now on the concluding note, we hope you would have understood how important it is to find the right LSI keywords for your blogs.
It will help you increase your chances of getting better rankings in Search Engines Results.
Do you use any other tools for finding right LSI keywords for your site? Share with us in the comments below.