A long-tail SEO strategy, comprising of long-tail keywords, can be a bit confusing but can be a great SEO technique to attract viewers on the site. When it is talked about long-tail SEO strategy, there can be two of the most important things that can be addressed, and these are the long-tail keywords as well as the long tail marketing option.
Before going ahead with the strategies, it is important to understand the basic terms.
One of the basic and most important terms in this strategy is the long-tail keywords. Why do you think such keywords are highly effective and useful?
One of the most important reasons is that they have lesser competition than the generic keywords and also they can target the right kind of audiences so that conversions can be much higher. These are mainly phrases that are made up by combining more than two keywords.
After the idea of long-tail keywords, it is important to understand the concept of long-tail marketing to comprehend the right implementations of Long Tail SEO strategy. Such a marketing strategy is very commonly used in case of companies such as Amazon, and so on.
Such companies promote many products together in place of choosing one particular product to display. This can focus on several customer segments and hence opening up the exposure to a wide audience.
When the products are exposed to such a wide range, there are, of course, high chances of getting more sales and conversions.
Long-tail keywords are the base of Long Tail SEO Strategy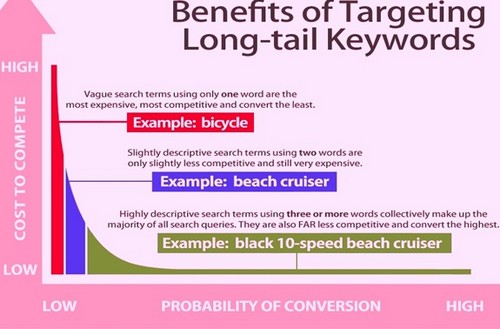 The key feature of long-tail keywords is their descriptive nature. Also, they comprise lesser risk and also work on lower cost. Ensuring a better probability of conversion is also ensured by long-tail keywords.
As per the recent stats, more than 40% of search traffic on the web is channelized through long-tail keywords.
So, if you are dexterously incorporating long-tail keywords, your long-tail SEO strategy will for sure be more result-driven. This way, your business will be getting top quality visitors that are ready to opt for your products and services.
When new and small businesses utilize, they will be able to generate quicker results at much affordable pricing.
For example, if you are the manufacturer of Women sports shoes and targeting the keyword 'Women Shoes', you may spend years and lots of resources to get the expected outcome, but if you use the long-tail keyword, 'Adidas Sports Shoes for Women', you will be getting results soon in a week.
This happens because long-tail keywords are-
Less Popular
Less Competitive
Lower Search Volume
Such powerful feature sets of long-tail keywords make Long Tail SEO Strategy highly conversions driven.
Let us now understand the key factors of a Long Tail SEO Strategy-
Running Long Tail SEO Strategy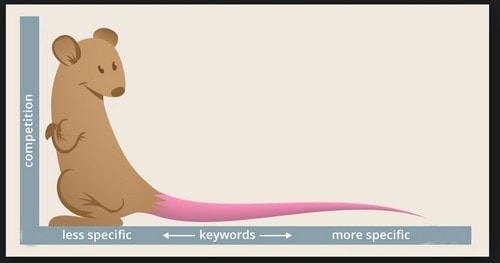 Now, it is the turn to run the marketing strategy with the long tail SEO elements in a proper way. Several tips can be followed in this regard.
1) Research Well
One of the most important strategies, of course, is to research well. Make sure to study the market very closely to understand the various needs of the current customers and their tastes.
If you are providing a product that is out of trend, there is no point that you will get much attention to it. Hence, it is very much important to get the right knowledge about current market trends and customers.
2) Check Out The Competitors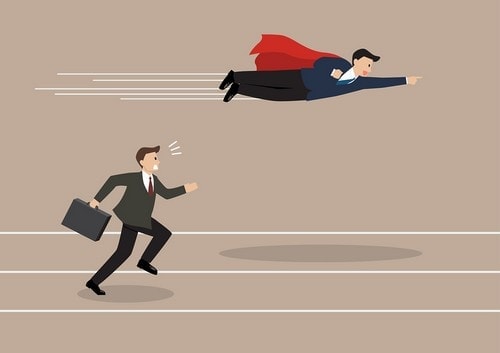 If you are in a highly competitive market, it is ideal for checking out those competitors who are also making use of the long-tail keywords. Most of the successful brands today make use of such long-tail keywords somewhere or the other.
Check properly throughout to know the phrases that they are using and you can come up with such phrases that you can use too.
3) Find out your Main Keywords
Before finding out best performing Long tail keywords for your Long Tail SEO Strategy, it is important to know the main keywords that can set the foundation of your campaign strategy. Your long-tail keywords would just be the descriptive versions of main keywords.
Your main keywords revolve around three or fewer words. They have medium to high competition, plus, they will also enjoy more than 200 monthly searches in Google Keyword Planner on avg. Main keywords should also have more than 200 organic searches on the SEMRush on an average basis.
Your competitors also target such keywords.
Tools that can help find the right main keywords for your business are-
Google Keyword Planner
SEMRush
Accuranker
KeywordTool
Google Trends
Finalizing 5 to 10 main keywords in your niche for your business would ease down your long-tail SEO strategy for you, as you will be able to find the best suited long-tail keywords.
4) Find out the most relevant Long Tail Keywords
Once you get your main keywords, you can easily find the best long-tail keywords for you. Above mentioned tools will also help you in this. If your main keyword is 'Sports Shoes,' then your Long-tail keywords can be Nike Sports Shoes for Men, Men Sports shoes for Running, Adidas Women Sports Shoes, etc.
Your long-tail keywords should have low to medium search volume. They will help you rank easily and drive traffic on the go. Key things about such long-tail keywords you need to pay attention to are-
Three or more than Three Words
Low or medium competition in the related industry
Lesser than 100 monthly searches on Google Keyword Planner
Fewer than 150 organic searches on SEMRush
One or more competitors are targeting the same keywords
5) Find out Keywords that offer Best ROI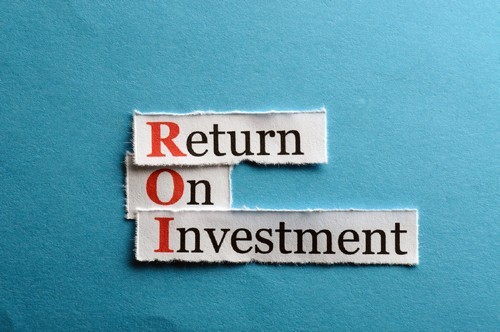 You need to find out those keywords that are creating a powerful customer base for you. The cycle of becoming a customer starts from a long tail searcher then lead then prospect, and then finally you get a customer.
That is why; you need to track keywords that ensure customers for you. You may also track Customer Acquisition Cost and Lifetime Customer Value to make your Long Tail SEO Strategy more effective.
6) Do Effective Evaluation of Content that is Optimized with Long Tail Keywords
For consider such an evaluation, you need to dive deep into the Bounce Rate, Social Reach, Time On Page, Inbound Links sorts of metrics. In case your visitors are leaving the page within 4 seconds, then for sure that content was not useful for them.
So, incorporating such an evaluation in your Long Tail SEO strategy will increase your success rate.
7) Targeting on the back of Similar Long Tail Terms
Once you have found the right long-tail keywords that are ensuring traffics, leads, and conversions for your content, it is important to utilize similar terms in your other campaigns.
For instance, if you get conversions with the keyword 'best party dress for kids,' you can also try 'best part costumes for Children.' This can be an effective Long Term SEO Strategy for you.
8) Create Communities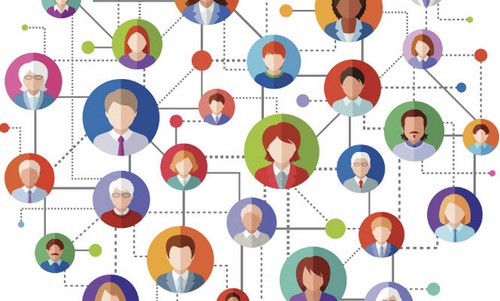 One of the best researches done for the long tail SEO strategy is to create communities. It is said that creating communities can let you know what is going in the current market and can help you identify your actual customers.
Letting the members discuss different topics can help you know about their interests and tastes so that you can know what exactly you need to present in front of your customers.
9) Make Use Of Tools
If you are confused about what kind of long-tail keywords can you come up with, one of the best ways is to make use of the tools. There are so many tools available online that you can make use of.
You just have to insert a generic keyword such as the product that you wish to promote and the tools will come up with various long-tail keyword options for your use. You can also make use of other tools to check out the ranking of these keywords.
10) Use Many Keywords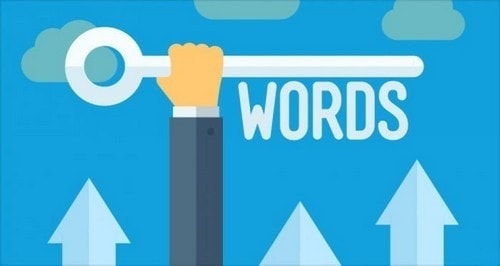 This is true that crowding your content with several keywords can lead to negative impacts. But on the other hand, if it is done in the right way, it can also produce some great results.
If you are promoting more than two products for the long tail marketing, you can make use of individual keywords for all those products, and this can be one such long-tail SEO strategy for sure.
11) Make Good Use Of The Social Network
Nothing can be as better than making use of social platforms today.
Promote your contents with long-tail keywords on various social platforms such as Facebook, Twitter, and so on, and you can get huge views as you will be exposed to a wide audience out there.
12) Use Hashtags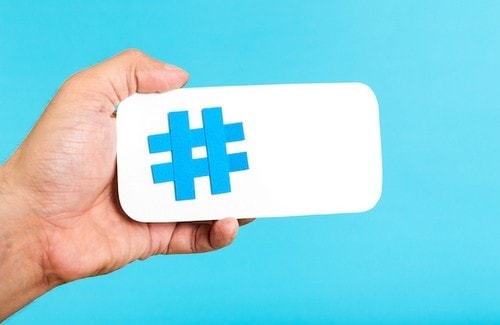 Another great thing that can be done while sharing your contents on a social site is to make use of the hashtags. The use of the hashtag is quite trending now, and it is great to get connected with a particular segment of audiences instantly.
It makes your content viral, and hence when your long-tail keywords reach out to a huge audience, even people who are not much into it can also at times get interested.
13) Offer Benefits
Everyone loves that extra benefit on a product. Make use of this strategy. When you are creating a long tail keyword for a product, along with the description, also use a particular benefit such as a price range of so. One of the examples can be 'brown leather belt under $$$$.'
So, in this way, when a person is looking for a brown leather belt under a price range will be targeted quite easily, and the conversions of such audiences are quite high.
14) Make Tests
When you are taking help of options such as Facebook ads, one of the best ways is to test your ad. While you are putting up content with long-tail keywords, you can conduct testing to check two or three such keywords and come up with the one that can bring you good results.
15) Think Creative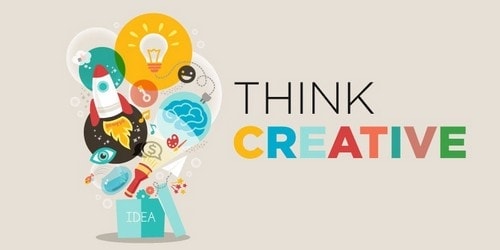 The above all techniques can be said to be the option of technical long-tail SEO strategy. But one of the most important ones that can be a game-changer is to be highly creative and come up with innovative ideas.
When you are making use of a long-tail keyword, create content or an ad that is interesting and will surely grab the attention of the targeted customers as well as the other audiences too.
Wrapping Up…
So, these were some of the awesome tips to run Long Tail SEO Strategy successfully.
Long-tail SEO is something that is known to offer a huge success in the marketing campaigns by ensuring better ranking in SERPs. It is only that you should know the right strategies to use them so that you can get highly successful in your purpose.
Having any doubts about the befitting long-tail SEO strategy for your campaign? Share your business details with us to find out the main keywords around which you should plan your Long Tail SEO.
Liked this post? Check out the complete series on SEO