A Learning Management System or LMS can be understood as software that is utilized by numerous E-learning courses and training programs on the web. Such sorts of software or tools are used for recording, tracking, and channelizing online course material, tests, reports, etc.
Numerous colleges, online training institutions, universities, and colleges utilize LMS tools because of their usability and web access. Even during the COVID time, the use of the Learning Management System has reached new heights.
Therefore, the decision of e-learning services and associated tools ought to be with the end goal that the Learning Management System can comply and get coordinated with the existing frameworks. This additionally urges learners to use the LMS framework smoothly and diminishes their resistance effectively.
This post will help you understand what the Learning Management System is, why it is essential, and how you can choose the best LMS for you. So, without any further ado, let us get started-
What is the Learning Management System?
With the booming prevalence of the digital world around the globe, individuals continually search for basic yet immediate and effective answers for their everyday issues. The same is valid for learning and education needs also.
With imaginative inventions taking place consistently, the education, learning, and development industry is advancing through some powerful changes to alleviate the process and take it to online mediums.
A Learning Management System is one of the most efficient tools for simplifying, organizing, channelizing, and optimizing E-learning processes. The web abilities of the LMS make the classes, assignments, webinars, and tests accessible from any PC in a personalized and organized manner.
A few organizations utilize these LMS for training their workforce and monitoring their info.
Let us now have a look at the start of these e-learning tools-
The Inception of Learning Management Systems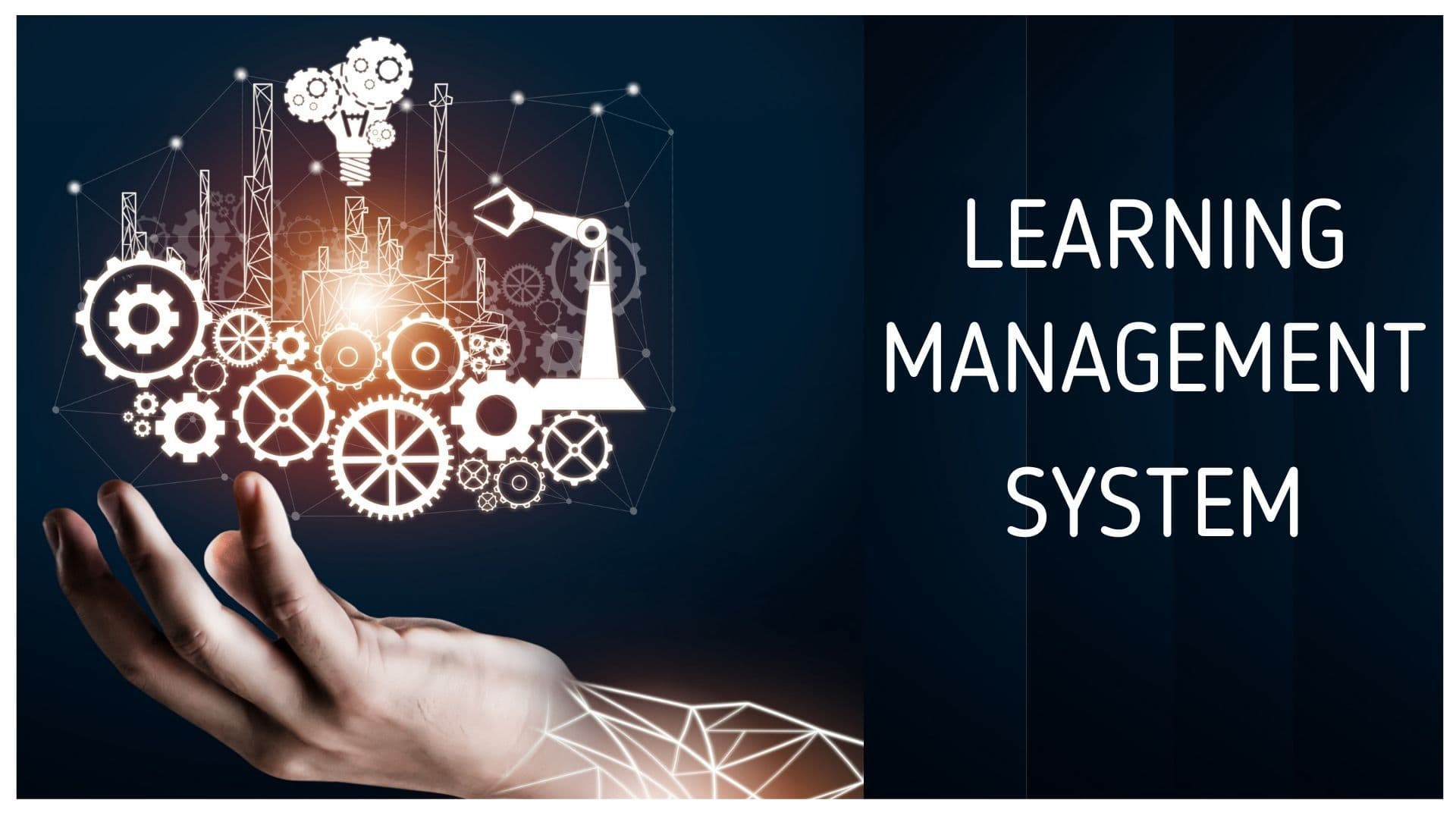 From the very time when the rise of the PC and the web occurred, we have been witnessing that information and data have consistently been a significant piece of it.
All the digital things like emails to the chat-room services are used for providing the info regarding an associated matter.
The historical backdrop of Learning Management Systems started with using the ability of some learning Software to handle vast amounts of data and information.
The portions of these early tools were-
CAL (computer-assisted learning)
CBL (computer-based learning)
CAI (computer-assisted instruction)
These early e-learning tools were equipped for training K-12 students, along with some of the employees.
At the time of inception, LMS was understood as a specific OS, but nowadays, it has become a broad term for online education and learning systems.
Why is the Learning Management System Important?
LMS is quite different and more efficient than all other online educational frameworks.
It was intended to deal with all the stages and elements of an instructive or education cycle. It is excellent to keep up significant data like learners' advancement towards an objective along with other key elements associated with a learner, trainer, and a training company.
It permits learners to enlist for specific classes or courses, attend classes, organize their lessons, and track their performances. Being a web-based system empowers LMS to get accessed by learners and staff members from any PC or laptop or tablet.
Learners, as well as teachers, can use it from their respective homes with ease.
Learning Management Systems give both training organizations as well as businesses an excellent tool to manage and monitor the learning processes.
Why do Businesses Use the Learning Management System?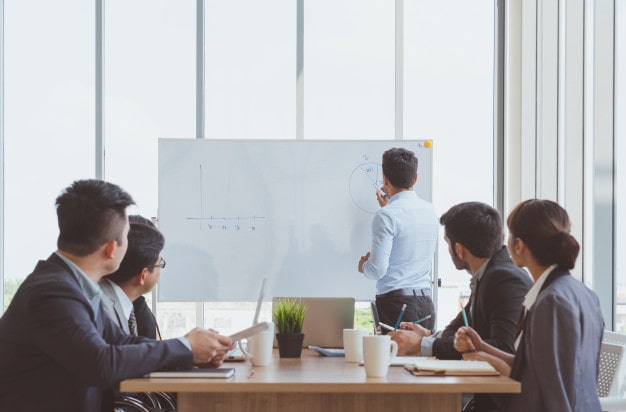 A business can utilize a Learning Management System for a wide range of learning exercises as a useful business tool.
Here are probably the most well-known use cases for an LMS in a business-
1. Training Employees 
LMS used in a business is effective in serving the needs to train new employees or letting existing employees learn new skills.
With an LMS, businesses can easily conduct sessions of educators and trainers at a lesser price and effort. Plus, it also helps in gauging the progress of every employee with ease.
2. The orientation of the Employees 
A learning management system can effectively automate and channelize the tasks of onboarding a new employee.
Businesses can use LMS to instruct the recruits about the employee conduct code, security rules, other policies related to race/inappropriate harassment, etc.
3. Retention of Employee Knowledge and Information
An LMS can be highly useful in channelizing Knowledge Retention programs. It guarantees that significant aptitudes, strategies, and data remain with your organization when your workers leave or resign.
So, with an LMS, you will have all the key information and data in a well-secured fashion that you can further use for training new employees.
4. Educating Employees 
A Learning Management System is a solid match for regularly educating employees.
LMS can be used by an institute offering online lessons, businesses educating employees or clients, and the government using it to educate the general population of the country.
All in all, the Learning Management System is the eventual fate of learning. Let us now have a look upon some of the development options of LMS-
Deployment Options of Learning Management Systems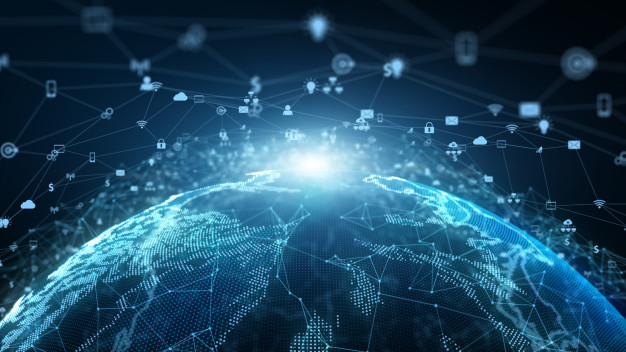 1. Cloud-Based (SaaS) LMS
Such e-learning systems are hosted on the cloud channels, and an LMS Service Provider keeps up the framework and does any tech updates essential for LMS channelization.
In this, learners and collaborators login to the LMS with their password and user ID.
No one will be required to install such Learning Management Systems, and anyone can begin using it on the go.
The only drawback with Cloud-based LMS can be the inability of some of the LMS in offering customized services.
2. Self-Hosted LMS
This kind of LMS needs software downloads for its channelization. In this, the LMS Service Provider may offer direct download from their webpage, or you should demand physical S/W discs (an old practice).
Such Learning Management Systems takes into consideration more prominent personalized control and customization.
The only drawback can be the payments for its updates in some of the cases, plus for its adept channelization, you need to have the necessary know-how of IT.
3. Desktop Application LMS 
In this type of Learning Management System, an LMS application is installed on the desktop of the user.
Some of the desktop LMS apps are even available on various devices simultaneously, making it simple for your whole eLearning group to team up and use it.
4. Mobile Application LMS 
Such sorts of LMS are available on your Smartphone devices.
It lets you upload online training content so that online students can follow web-based training activities straight away.
After being aware of all the development types of LMS, the next thing that you need to understand is different LMS licensing types to master what is the Learning Management System-
Different Licensing Types of Learning Management System
There are three types of licensing in LMS, let us go through them here and now-
1. Open Source LMS
These Learning Management Systems are commonly free and easily available on the web.
You can tweak their source code to suit your necessities. Furthermore, there are many open-source LMS available that have dynamic online networks, which implies that you can get tips in case you do experience an issue while using them.
The disadvantage is that for using such LMS, you commonly need some level of programming knowledge.
2. Free License LMS 
You can find a wide range of free Learning Management Systems.
However, many free LMS are generally open-source frameworks, and that is why you might be required to pay your IT staff for channelizing them if you do not know basic programming stuff.
3. Paid License LMS
For opting for these Learning Management Systems, you will be required to pay a monthly or yearly expense.
Some of the paid LMS even permit you to buy the product. With these, you will get better support and easy-to-understand highlights.
Now, the next thing that you need to be aware of what is Learning Management System is the customer types that are served by these LMS systems, so let us have a look at that as well-
Different Types of Customers who need LMS
Learning Management Systems efficiently and productively serve three types of customers, and they are-
1. Big Enterprises 
Learning Management Systems are preferably used by big enterprises for training and evaluating the progress of hundreds or thousands of workers.
Also, national and international education training companies involved in e-learning use LMS.
Even businesses managing different franchises and sales channels also opt for Learning Management Systems.
2. Small and Middle Businesses (SMBs)
SMBs opt for LMS for channelizing their business operations effectively with lesser resources and spending plans.
LMS helps SMBs in achieving the scalability needed to survive, progress, and sustain at times of new changes even with the limited human resource.
3. Freelancers 
Different Learning Management Systems are there intended for eLearning freelancers who work with various clients. It assists them in delivering a broad scope of tasks or deliverables.
Such LMS Systems may have in-built collaboration tools that permit you to work individually or work with a remote eLearning System.
Now, when you have gone through everything associated with what is Learning Management System, the next two sections will offer you the wings to fly high with your best-suited LMS, as we will go through key features that your LMS should have, plus in the last section, we will go through some of the best Learning Management Systems-
Top Features to Look For In Your LMS
Reports and Analytics
Responsive Design
Intuitive User Interface
Support Services
eLearning Assessment Tools
Gamification Features
Compliance and Certification Support
Social Learning Support
Localization
So, these were some of the essential features that your LMS should have, but you need to understand these are only the fundamental features. Remember that different businesses, users, and learners need some specific features from their LMS.
Every individual and organization has specific training and e-learning needs, along with spending plans.
Hence, you have to get your work done to find out the best Learning Management System that meets your necessities, plus offers benefits to you and your learners. You can filter your research of best-suited LMS on the grounds of your customer types, deployment needs, pricing models, and licensing types.
Now, we will take you through the list of some of the best Learning Management Systems that you can try and check if they serve well all your specific e-learning requirements-
List of the Best Learning Management Systems
The following is the rundown of the top Learning Management Systems that comprise the feature sets to fit well with your specific needs, so you can pick which LMS is a solid match for your business and associated services-
Mindflash
SkyPrep
TalentLMS
Docebo
Moodle
Litmos
ISpring
Canvas
Edmodo
Blackboard
Joomla LMS
Brightspace
Absorb LMS
Schoology
SkyPre
eFront
Google Classroom
SAP Litmus
Final Thoughts!
On the concluding note, we hope you would have understood what is the Learning Management System, their importance and usability nowadays.
We also tried to guide you about the features that you should look for in your LMS.
Have you ever used any Learning Management System?
Are you interested in knowing what type of LMS would be the right pick for you?
Then share your specific e-Learning and Service needs with M91 teams, and our experts will guide you in the process.
If you liked this article, we bet that you will love the Marketing91 Academy, which provides you free access to 10+ marketing courses and 100s of Case studies.