There is certainly no doubt about the fact that social media has helped us in a lot of ways. Not only has it made possible for us to communicate with people from all over the world but it has also made sure that businesses online get the right audiences and promotions that they need. Businesses can also appreciate lead generation from social media and enjoy great conversions.
With the help of social media, you can get the right kind of customers for your product or your website. This is exactly what we are going to talk about in this post that we have for you here.
Do, you know what we call the people who are always showing some sort of interest in the products and the services of your website?
Well, they are known as leads and it is needless to say that these leads are one of the most important parts of the successful running of a business.
If you are into any successful business, then you may be well acquainted with the terminal leads. It is nothing but the term used for the potential customers of your business. More specifically these are the people who have taken up the service or may have shown interest in any of your product. Thus leads are something which is very important for any business.
Lead generation is a task by which you can collect the basic information of the leads from different sources, this information are being passed to the sales department for further process. It is the common workflow that is being followed by most of the business administration.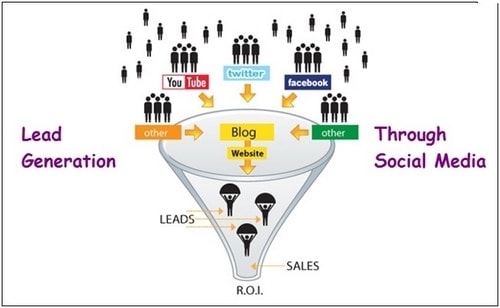 Now, social media help a great deal in generating these leads that will provide you more profit and give better results for the business. However, social media platforms aren't going to do all the work themselves. You need to make sure that you know all the details that you have to for lead generation from social media.
This is exactly why you should read this particular post about the generation of leads from the different platforms for social media.
How to do Lead Generation From Social Media?
Here we are going to tell you how to use the different platforms for lead generation from social media. Make sure that you follow these tips very carefully people-
1) Lead Generation From Twitter
We all know that Twitter is one of the most famous social media platforms with a follower count of about 330 million users that are active on the platform. So, you need to make sure that you know all about lead generation from social media using Twitter.
The first thing that you need to do for lead generation from Twitter is to increase the number of followers that you have. This count is going to be a great help as more and more people would follow you.
So, ultimately, people will get to know more about your business and that can always help in the generation of great leads. Also, make sure that you have some social media influencers on your side to help you out.
Make sure that the big shots in Twitter mention the name of your page once in a while. That will help your business get the recognition that is required for generating leads.
2) Lead Generation From LinkedIn
When it comes to B2b lead generation from social media, LinkedIn is one of the most important platforms that can help. The platform is all for the business talks and discussions so that is a plus point. What you need to do on LinkedIn is start the process of targeting.
Yes, you need to make sure that you are targeting the posts so that people can see it. Another thing that is hugely important in this particular platform is asking questions. This will increase conversation between you and other people and that is a proper way of lead generation from social media.
Also, giving proper advice is always a nice thing on LinkedIn as people are on the lookout for those. With the help of these tips for lead generation on LinkedIn, you will see the best results for sure.
3) Lead Generation From Facebook
When we talk about Facebook, the only thing that comes to mind is that is a great driver of leads. Yes, you heard it right. If you want proper lead generation from social media, then Facebook can be your ultimate option for sure.
This is one of the main reasons why people and businesses use this platform for generating leads and getting customers. You need to share the posts and the conversations that you have in order to reach the organic herd of customers.
Having discussions is one of the best ways to have some leads for the business. Also, you could go for the page optimization option in order to encourage the leads to join your website. Apart from that, creating several groups on Facebook is also a very healthy way of making sure that you have the best leads.
4) Lead Generation From Reddit
When it comes to lead generation from social media, Reddit is also a platform that works well. There are so many users that use Reddit and it is a platform that helps in proper generation of leads. For using Reddit to gather the leads, you need to have a proper understanding of the platform.
First of all, you need to make sure that you have a particular account that is real and you need to use it in a very natural way. Involvement in the subreddits and other important discussions is the best way to communicate with people and then get the best leads.
You also need to build some proper relationships with the people that are in the platform if you want to make use of Reddit for proper lead generation. Apart from that, you can seek out for people who need advice and share your knowledge to make them trust you and your brand.
5) Lead Generation From Instagram
Talk about business opportunities and Instagram is the first thing that comes to mind. You will have to make sure that you use Instagram properly to get the leads. Decide the product that you are selling and then decide on the target audience first.
Also, you could try and use some hashtags in order to promote the product and reach more and more people in a limited amount of time. Hashtags also make sure your posts are all organized properly. Remember that the more people see your posts, the better it will be for lead generation from social media.
5 More tips for Lead Generation from Social Media are
6) Use gated contents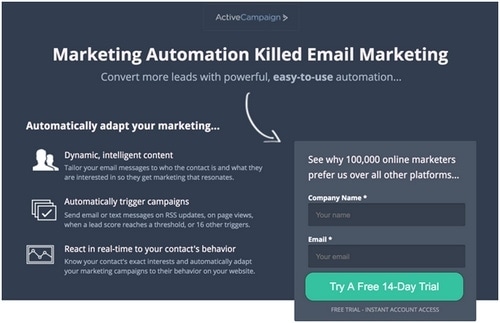 Share a link with the interesting topic and let the interested customers enter into the link through the gated way. This would lead the reader to the worthy reading of the content and may get interested in availing the service too.
Don't forget to share the basic information about your business or company. It is considered one of the most popular and easy way to generate the leads for your business.
7) Market your expertise
When you are doing exactly this thing then you need not market for your products or the services. Just keep providing your audience with the relevant contents, they would get interested in getting the services.
Also, it makes you a leader who is controlling the audience of your business with the experience and expertise.
8) Ads should be used at all costs
Ads increase brand visibility and brand recall. They are a great way to step out and participate in Lead Generation from Social Media. Ads play a vital role in Social Media Lead Generation.
They target highly specific clients and considered one of the effective ways. Most importantly this makes your business takes a front step forward.
9) Don't forget to consider the chatting option
Don't be away from the clients and their queries. After all they are your audience and you should be taking care of them. Live interaction is very important.
Create landing pages, blogs, and emails blasting which helps to capture different information about the leads. Encourage the visitors or the readers to leave some comments or any queries that they are having.
10) Arrange a contest where the visitors can participate
A great way to attract and generate huge leads in these days is contest. It just requires the right contest strategy that can compel prospects to participate and win freebies or gain other benefits.
But becoming familiar with the clients before the contest is very important. You can get different third party apps to carry out the contest as well.
Final Thoughts
So, that's all that we have for you in here. If you want to have a proper lead generation from social media, then make sure that you follow all these tips that we have for you.
Doing all these will obviously generate leads. But measure the success rate. It is important. Otherwise you will not be able to analyze which one is giving you a fruitful result. In case of any doubts, ask us in comments.