Facebook pages offer your business a huge amount of publicity. Once you have started a page, you could lead visitors and customers to your official website easily. A well-updated page can add credibility and trust to your brand. It can also provide you with a platform to interact with your customers.
Facebook is an interactive social media you could get direct feedback from your customers in real-time. The Facebook Messenger will enable your customers to chat with you online and respond to your ad.
But managing a page online can be a time-consuming task. You will end to check on your page regularly, always make updates, answer to the comments on your updates and give answers to any queries awaiting you in Messenger.
Still, at the end of the day, these are the tactics which will pay off. Facebook, having target specific advertising options and tools to customise your ads and audience both, they come off as more far-reaching than any other marketing strategy. One should not forget that Facebook is the most popular social media site on Earth with the largest number of users.
1) Boost a Post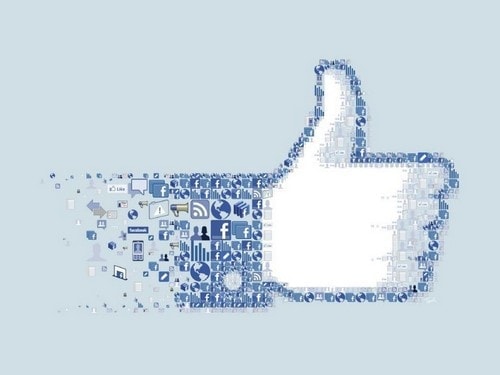 Once your page is all ready to be launched to larger markets, you can begin boosting your posts and the page as a whole. Customise the audience to whom you want the ad to reach. Facebook gives you tools to tailor your audience based on their age group, employment, interests and location.
You could choose for the ad to appear before the people living in a specific city, state or a country alone. Or you could choose for the ad to reach customers in the age group of 14-25.  The viewers will get an option to visit your page, like it or save it for later. This is an excellent method to get more likes for your page. However, boosting a page or a post will cost you money.
2) Analyse and Improve
Once the ads are out there, you will get regular reports on their performance. Facebook also has options like A/B test and Lookalike audience spot improve your page's popularity. The A/B tests will compare and analyse the ad headlines, pictures and videos against one another to determine the most viewed content. The analysis will help you understand the psychology of your customers and act accordingly. You will be able to give more of the preferred type of ads, picture and video content to increase the number of likes and visits in your websites.
3) Target Specific Ads
Among the set of tools available in Facebook, the Audience Insight tools will be the most useful to any businessman. They help you understand what type of people take interest in your products. You will no longer need to guess whether a specific group, likes your product or not. Details like purchasing history, domicile, travel history and hobbies of individuals are available for you to use. All you have to do is target the groups of people who you think would be interested in your product and Facebook will take your ads to them specifically.
4) The Content
While you manage a Facebook page, it is important to post interesting updates. Posting promotional content alone can easily bore your followers and they might just unlike the page after a while. It is ideal to keep 8:2 ratio of non-promotional to promotional contents. Adding a bit of personal touch to your updates every now and then will make the page seem friendlier and livelier. Keeping these habits up will definitely improve the like on your business page.
5) Keywords and SEO
Facebook SEO (search engine optimisation) is another way to get more likes. If you add more keywords into your posts and ads, chances are they will crop up more often in searches. This can definitely improve your number of viewers. A portion of these will certainly get converted into likes.
6) Attract More People
Giveaways are one of the best methods to attract people to your pages. Though this may seem old and worn, this method can still work like magic with attractive prizes to go with it. Make liking the page and tagging a specific number of friends there a compulsory part of your giveaway rules and the likes will increase on your page overnight. Also, the giveaway will introduce your products to the customers who may then turn to you in future for more.
7) Use all Features Wisely
You could also make live updates, video interactive sessions and surveys to attract more visitors to your page. Inviting a celebrity for a live session on your age will be another way to get more people to visit and like your Facebook page.
You can always ask your employees, interns and friends to like the page or share them. This is as simple and effective a method as you can think of. Interesting posts and communication are two important things to remember while running a page. Without these pages can appear dead and people will tend to avoid them. Change the logo images and cover photos regularly to let people know that you are active. These are the things visitors first notice on any page.
Case Study on How to Increase Likes on Facebook Business page?
How KTM did it!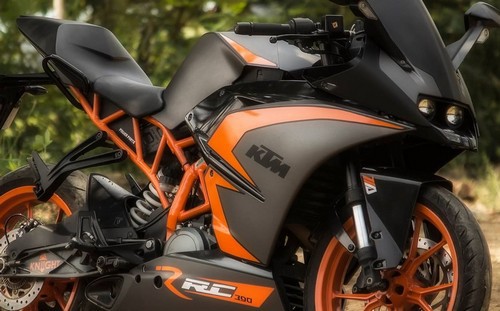 KTM, the European motorcycle brand, launched a comprehensive Facebook campaign in India to increase its customer base in the country. They specifically targeted young men who would be likely to buy and drive their high power bikes. On their Facebook page, they added the 'Book a Ride' option in Call-to-Action.
The ads were sent out exclusively to their targeted audience. The customisation was done using Facebook's Lookalike Audience method as well as the company's offline customer base. The ads displayed high-end pictures of the KTM motorcycles in angles that display their specific features.
The ads were also timed to be no5 very frequent. The planned and devised strategies of KTM India saw results as the sales improved and the website traffic increased marginally in a short while. KTM gave Facebook the credit for 55% of the increased sales of their motorcycles in India and continues the partnership. The success story of KTM India is a true inspiration for everyone.
Liked this post? Check out these detailed articles on
Topic of Facebook Marketing
Alternatively, check out the Marketing91 Academy, which provides you access to 10+ marketing courses and 100s of Case studies.