Advertisements have always been there so that brands can get known in public. When adoptions such as banners and ad videos were started up reaching people through the internet, it gave up to a new means that yielded good results. But soon mixed responses of the consumers started coming up.
As per an experiment held by Ars Technica, an online technology magazine, there were people who got interested in the ads, while there were also many people who clicked on the exit button to remove the ad. Soon, this gave rise to other options such as inbound marketing strategies. To know what is inbound marketing, it is essential to see the concept from where it erupted.
What Is Inbound Marketing?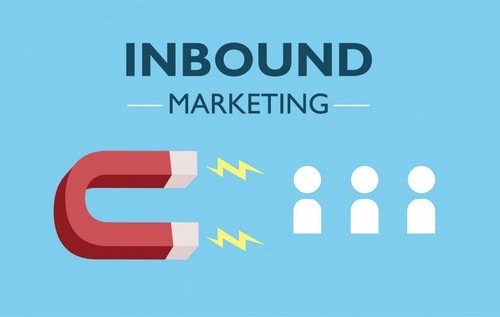 It was noticed during the experiment that there were so many people who got furious when an ad came up, interrupting the content that they were involved in. This soon gave rise to a number of ad blocking software options. So, now people who are not much interested in online ads, and wanted an interruption-free browsing experience, started installing the ad blockers on their devices.
Of course, this was a loss for the ad makers because reaching out to the customers became much tricky now. So, what is inbound marketing?
The concept of inbound marketing is to reach out to potential customers who do not find online ads to be engaging. Hence, the trick was to offer them something exciting and worth going through along with talking about a particular product also.
Inbound Marketing can be understood as a strategy that used pull marketing techniques for generating awareness, building brands and attracting new businesses.
Inbound Marketing actually revolves are three phases and they are-
Marketers us Inbound channels to attract the most relevant audiences and then they delight them with a personalized campaign that ultimately engage those audiences who are looking for same kinds of products and services. This leads to conversions and sales.
Different inbound marketing for these three phases of Inbound Marketing are-
Attract Tools in Inbound Marketing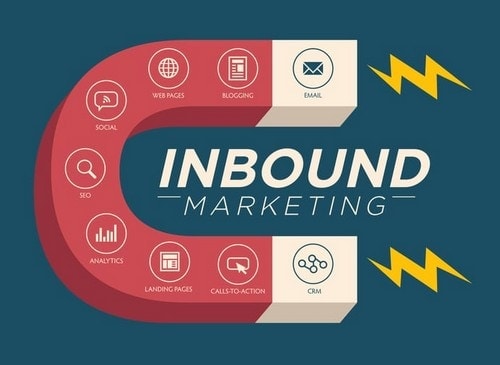 Ads
Video
Blogging
Social Media
Content Strategy
Calling
Prospects
Email Templates
Meeting Scheduling
Conversations bots
Team Email
Knowledge base
Engage Tools in Inbound Marketing
Lead Flows
Email marketing
Lead Management
Conversational Bots
Marketing Automation
Deals
Video
Playbooks
Email Sequences
Sales Automation
Ticketing
Conversations Inbox
Customer Service Automation
Delight Tools in Inbound Marketing
Smart Content
Email Marketing
Conversation Inbox
Attribution Marketing
Marketing Automation
Quotes
Sales Automation
Smart Notifications
Conversations Inbox
Conversations Routing
Health Scoring
Email Sequences
Customer Feedback
So, these were some of the inbound marketing tools that are used at the different phases of audience connection and conversions. Let us now deep dive into the examples of Inbound Marketing and understand their key idiosyncrasies.
Examples Of Inbound Marketing
When it comes to inbound marketing, there are so many examples that one can come across. Here is a list of the three most common and successful cases that can actually define precisely what is inbound marketing all about.
1) Content Marketing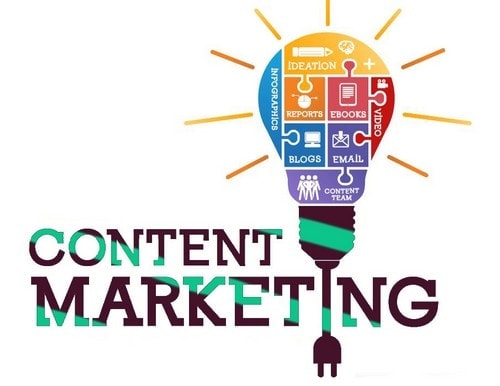 Content marketing is today one of the strongest examples of inbound marketing. You can post blog posts and share them so that it can reach out to the potential customers. The trick here is to make the post highly exciting and to engage so that the reader finds something useful and exciting and then reaching out to a point where the person can also come across the company details too about which you wish to talk.
The blog posts are not something that speaks directly about the products of the brand. It offers something informative, instead of answering some of the common questions and later on talks about the brand.
For example, if it is a gardening company, you can talk about options such as easy ways to take care of your garden. In this post, you can also talk about how your brand can help the individual to take care of their garden well.
Different types of content marketing for you are-
Blogs
Videos
Infographics
Case Studies
eBooks
White Papers
Checklists
Interviews
Social Media Posts
GIFs and Memes
2) Social Media
Social media is another strong example that has become a need today for almost every brand. Whether it is a small or a bog brand, almost everyone has a Facebook page and is running marketing campaigns on various social media platforms such as Facebook, Instagram, and so on.
Also, it offers a great way to push leads to get converted into potential customers. This can be done in a simple way. For example, if there are a good number of likes on your Facebook page, you can put up an ad about some big discount of incentive, and this reaches out to all of those who have liked your page.
Also, there are options such as targeting custom audience and so on where you can create personalized ads for a selected segment of the customer depending upon their response on your previous ad.
Different types of Social Media that can be used in Inbound Marketing are-
Social Networks: Facebook, Twitter, LinkedIn
Media Sharing Networks: Instagram, Snapchat, YouTube
Discussion Forums: Reddit, Quora, Digg
Bookmarking and Content Curation Networks: Pinterest, Flipboard
Consumer Review Networks: Yelp, Zomato, TripAdvisor
Blogging and Publishing Networks: WordPress, Tumblr, Medium
Social Shopping Networks: Polyvore, Etsy, Fancy
Interest-based Networks: Goodreads, Houzz, Last.fm
3) Email Marketing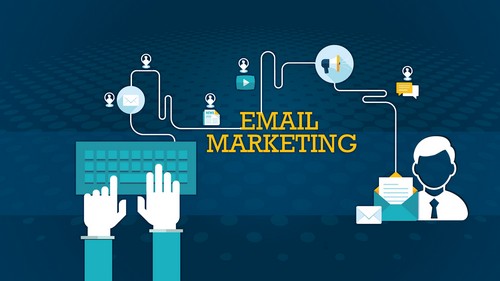 People who have shown their interest in your social media campaigns or blog posts can be easily targeted through this example of email marketing. This helps in a great way of increasing the conversion rate. For example, you have posted a blog where the customers have to put up their email id in order to read the full blog.
It does not bother the customers to put up their email if the visible portion of the blog is quite catchy. When the email id is gained, you can start sending them with personalized newsletters and ad emails.
The potential customers will click open the email, and from there they will be navigated to the brand website to avail deals and view products.
Different types of Email Marketing that you can use in inbound marketing are-
The Welcome Email Series
The Newsletter
The Seasonal Campaign
The Standard Promotional Campaign
The Triggered Email Series
The re-engagement campaign
The Connect-Via-Social Campaign
The Post-Purchase Drip
The Cart Abandonment Campaign
Apart from these strong examples, there are also many other examples to define what is inbound marketing, and some of them are SEO, ebooks, viral videos, webinars, and so on. They help marketers reach their relevant audiences and ensure conversions.
Here is a video by Marketing91 on Inbound Marketing.
Benefits Of Inbound Marketing
When compared to outbound marketing, inbound marketing is known to offer a number of benefits to the existing brands and marketing companies. Some of them are discussed here:
1) Cost Effective
One of the most important reasons why a number of brands and companies are opting for inbound marketing smoothly is because of its cost-effectiveness.
You just need to devote your time and effort in creating your website or a social media page and carry on with various activities such as sharing posts, running marketing campaigns, and so on.
Of course, you can take expert help, and this cost is also quite minimal if you are contacting the right service providers.
Even some of the most powerful inbound marketing strategies do not need any money from you and only right SEO and Content Skills can ensure the needed promotion for the brands.
2) Get Recognized Soon
There have been examples of many of the brands that have started marketing campaigns on social media and have become recognized in the market in a very short span of time.
This is the power of inbound marketing. You just need to know the tricks such as providing informative and highly unique stuff, being creative, and others, and you can be sure that you can have a massive number of followers soon that can get converted into potential customers.
3) Long Term Relationships
The inbound marketing options offer you to create long term relationships with your customers. If a customer has liked your Facebook page, you will be updating about new deals and offers from time to time, and this will be notified to the customers who have liked your page.
If someone has subscribed for the emails, they will also get such offers through emails. This will motivate the customers to become your loyal customer, and this creates reliability in you and hence establishing long term relationships.
Ensuring sustainable relationships that occur due to personalized services is one of the most notable features of inbound marketing.
Disadvantages Of Inbound Marketing
Inbound marketing is loaded with a number of benefits, and this is the reason it has become so much simplified, and it is high in demand. But side by side, there are also some of the disadvantages that the brands face making use of inbound marketing.
1) Time Consuming
Inbound marketing needs your time so that great strategies and campaigns can be created. You need to sit to analyze different things, and they come up with ideas that can actually work. Though you will undoubtedly get benefitted out of it, it can get challenging for someone who does not have much time in hands to carry on with the marketing thing of the brand along with managing the operations of the company.
2) Skills Required
With almost everyone making use of the inbound marketing idea, the market has become intensively competitive. The fundamental element of inbound marketing is creativity and abilities. So, if you wish to stand out of the crowd, you need to show off your skills in different sections such as creating wonderful ad posts, coming up with unique and attractive contents, making your website look impressive, and many more. Though there are many experts who can provide help in this still, the competition is quite high, and you need to be skilled to understand them.
3)  Expensive At Times
Though the concept of inbound marketing is much lesser expensive than that of outbound marketing, at times, it can cost you the right amount. This can happen when you are not at all aware of any of the inbound marketing ways, or you do not have time in getting involved in it, and hence you hire some service providers to get the job done for you. Of course, you can make a reasonable search so that you can get the right service provider who can offer you the services at a proper price. But who does not wish to have the best options in order to get the best results?
Though there are some of these disadvantages, these are often ignored due to the high benefits that the inbound marketing offers.
In Conclusion…
If you are someone who has started up a new business set up, you need to think really hard in order to survive in this highly competitive market.
In such a case, inbound marketing is one of the best solutions to reach out to potential customers really fast. In order to make use of the strategies, it is very much essential to know what is an inbound marketing and also know about its various benefits and disadvantages.
Having detailed information about the plan and concept of the inbound marketing can not only help you in understanding the latest tricks that multiple brands are using but will also be able to make use of these tricks for your brand to get popular soon.
So, how are you going to use inbound marketing to widen your reach and optimize your sales? Share your views with us in the comment section below.
Liked this post? Check out these detailed articles on
Topic of Digital Marketing
Alternatively, check out the Marketing91 Academy, which provides you access to 10+ marketing courses and 100s of Case studies.