A website backup is a copy of all your website's important files and folders. Every backup of your website must include databases, images, website code files, and any other files used by your website.
Creating regular backups of your website is extremely important. Anything could happen such as security compromise, malware injection, attacks from hackers or any mistake of your web host can get your website accidentally deleted or hacked, and if you don't have a backup of your website, you can do nothing to get your website back again
Backups ensure that even if anything happens with your website, you can roll back to the latest backup or just restore the backup to make the things normal again.
Table of Contents:
Importance of website backups
A good website backup strategy
How to take the backup of your website

Manual backup
Automated Backups
Importance of website backups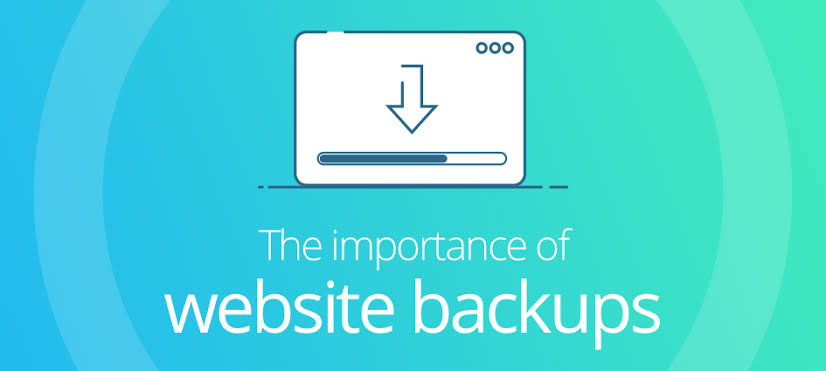 Nowadays, many web hosting companies like Bluehost and Cloudways offer free and regular backups of all the servers, but they are not fully secured. Cheaper hostings charge extra for the backups, and they don't guarantee regular backups of your site.
You cannot trust anybody with your hard work as even one small mistake of your web host can make you start from scratch all over again.
Data on websites change with every update of any information, so regular backups are necessary. So having a backup will allow you to get back online quickly if anything happens. You can also lose your rankings and traffic if your website will get down for days so the backups can help you in avoiding that too.
Backups must always be kept at some different location and not in the same server where your site is hosted at your server can crash or get infected with malware.
Hackers can even remotely delete all your server files if by chance they have access to your webspace. Also, when you make a significant update to your site and if you don't like it, you can easily roll back the update using the backup.
Website backups are also used if sometimes you want to change your web hosts for any reason, then with the help of the backup, you can get your site live with the new host in just a few minutes.
A good website backup strategy
The frequency of backups depends on the risk and your website update rate. If you own and manage multiple sites, then it's good to take daily backups of the server(s) and store them somewhere safe like in the cloud or in your local computer whatever is easily accessible to you. It's also recommended to have at least two backups of your site.
For static websites that do not frequently change, having a backup every month or weekly is the right solution. But for massive sites like eCommerce sites where data changes every hour, you should take backup on an hourly basis to make sure you don't lose any valuable data from your customers.
You can also take a backup of your website database more often than the complete backup as the database may change more frequently than your website files. This can speed up the whole backup process.
How to take the backup of your website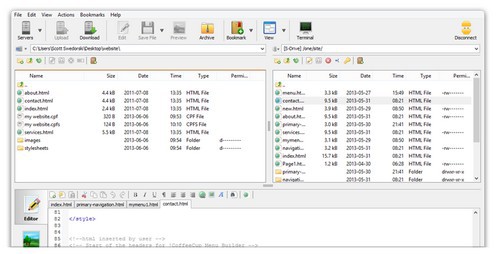 Now, there are many different types of methods to make backups:
1) Manual backup :
In this method, we will see how you can use FTP to save your website files to your local computer. But this method is not automated, and you will have to perform this regularly if you want to have the latest backups.
Also, websites having a size of more than 1GB can take some time to download completely.
We will use FileZilla for this. FileZilla is a free file transfer protocol (FTP) client that lets you access all your website files present in your server. Now, to take the backup, follow the following steps:
Download, install and launch FileZilla.
Enter the details of your server such as the IP address or your domain name, your FTP username and FTP password and the port number. You can contact your web host if you don't know about these things.
In the Remote Site area, open your website's root directory.
In the Local Site area, open the folder where you want to store the files of your website.
Then just select all your website's file and directories, and then drag them from the Remote Site area into the Local Site area.
You now have a backup of your website stored on your local computer. But there is one problem with this method that if you are on WordPress, Drupal, etc. you will have to take the backup of your site's database also. Then only you will have a full backup of your website.
If you are using cPanel then to take the backup of your database you will have to go in the Files area, then Backups. In the Download, a MySQL Database Backup area, click on the name of your website database and it will be downloaded.
You can even take the full backup of your site using cPanel only. In the Backup option, select "Generate/Download a Full Backup" and select "Home Directory" in "Backup Destination" and enter your email address before clicking the "Generate Backup" button. You'll then receive an email when your backup is ready.
2) Automated Backups :  

If you manage more than one website or if you want more secured backups then it is better to automate all your backup process so you can spend your time on other productive things.
Dropmysite is a site that provides powerful backup solutions to websites and databases. You can even track any changes made to your website files. They also offer 1-click restore and 1-click download of your backup as well.
You can schedule your backups on a daily, bi-weekly, weekly, fortnightly, or monthly basis by choosing the appropriate time of the day to start your backups.
If you are on any CMS such as WordPress, there are many free plugins also available which take automated backups and you can backup your site in the cloud directly to services such as Dropbox, Google Drive, Amazon S3, OneDrive, etc.
Some backup plugins for WordPress are Jetpack, Duplicator, and All-in-one WP Migration.
With automated backups, you just have to set it up, then forget about it and just focus on building your business.
Conclusion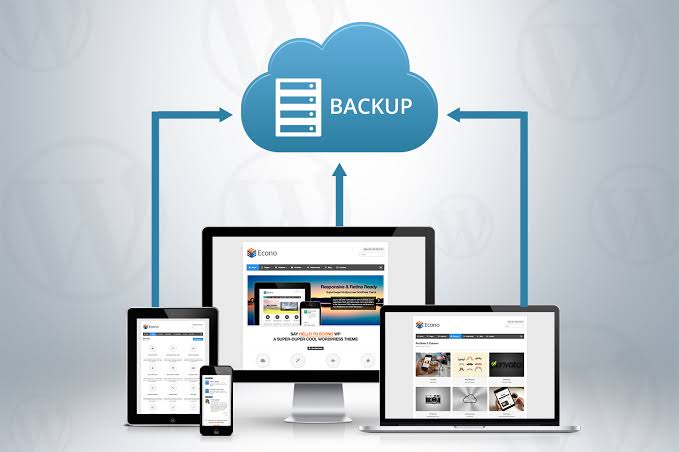 There are a few points to consider while making your website back up like it's location, backup methods, and its frequency. You should also ask your web host about your website backups.
Whatever type of website you have, always keep the latest backup as its better to be safe than sorry.
Liked this post? Check out the complete series on Blogging