What's in a name – so said, Shakespeare. However, in the blogging context, titles mean a lot. You may have your dedicated readers on your blog who read everything you write no matter whichever title you may have given. However, blogging is all about attracting new readers and visitors.
How would you do it? There comes the power of titles in your blog. A good title does make a lot of difference. Want to know what are the reasons we consider Blog titles are important? Let us explore the importance of better Blog Titles.
Importance of Blog Titles – An Overview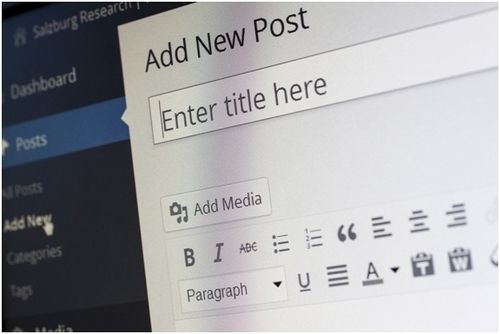 The purpose you would provide an attractive title to your blog is to give it better traction. In fact, it takes just a couple of seconds for the reader to decide whether they want to read your content or not. The attractive title should indeed play a whole lot of importance in that direction.
Why is a title so important? Here are our reasons to prove our point.
It tells the readers what the content is all about
Well, the title for your blog content should be such that it acts as a summary of your content. Go through the web content you have gone through so far and check their title. In many cases, you may come across the fact that the title did not give away any detail about the content. This is exactly you need to avoid.
Blog titles like How To… or Top… can attract your visitors in a better manner. Maybe you have written a fabulous post that is informational to the core. But, what if the title does not give any idea about what it contains? You are bound to get no visitors – at least, to the tune you may be expecting.
Improvement in Search Engine Search Engine rankings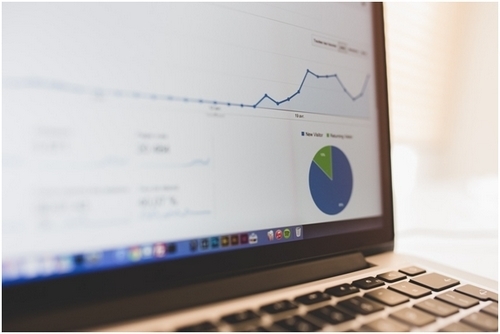 Search engine ranking should be the topmost criteria in your mind when you choose to create a blog title. Staying keyword savvy while focussing on the readability of your blog title can indeed serve to be one of the excellent norms you need to give a thought to.
What search items do your potential readers tend to use while checking out your content? That can be one of the important factors to consider before crafting your blog title. You can use keyword planners and keyword research tools while attempting to find the tight blog title.
Keeping It Simple
Bloggers around the globe claim that an effective title needs to be short, simple and to the point. Of course, many bloggers defy these rules and opt for longer and attention-grabbing titles. But such titles can confuse or even frustrate your readers.
Shorter titles are preferred by search engines. It would be a good idea to keep your titles sweet and short. Ideal options would be to keep the title at a maximum of 40 characters. This will ensure that the entire title appears in your search engine results.
Entertaining and thought-provoking titles
People not only search over the internet for finding information. They would also do it for getting entertained and amused. Your title should also be able to reach that goal.
Never hesitate a wordplay or a little humor in your title. But yes, be cautious while you are at it. Ensure that the humor or excitement goes with your content or the genre that you are working in. Failure of a sense of humor can indeed cost quite dearer.
Creating Interest
Visitors to your website do not spend more than five seconds on your title or the search results that they get when they search using your keywords you have targeted. It is thus quite essential to grab their attention within a span of these five seconds.
That is exactly where an outside the traditional approach can come handy. This can help you create a lot of interest as also bring a chance for interaction. Of course, this can have a few strong comments as well. Brace yourself for them and be ready to convince your readers.
Incorporate the Why
Just come to think of it. You should arouse your reader's attention to read an article that you just have written. The best way you would be able to achieve it would be through an exciting title.
Inculcate curiosity by talking about why your reader should go through your content. Of course, doing it through the title is something that may be much difficult enough. Using the questioning words can evoke interest in many cases. Do not hesitate using the phrase like Why and What in your titles.
Never forget these guidelines
Your blog titles are the window to your content. In fact, they act as a mini advertising channel to your content. No matter how research-oriented and efficient your content may be – if it does not have the right title, it may not garner the attention of the right audience.
The title is the primary element that appears in the search engine results, links, archives, social media profiles and what not. That would probably explain why you need to spend enough time on crafting your titles. Like we heard quite often when we were kids – the first impression is the last impression. Now that title is what your visitors see before even visiting your content, and you would have understood the importance that it carries.
Track your titles at regular intervals. That would be the best option to check out which titles are working and which are not. There are several ways you can use to track your titles to get a clear understanding of what your visitors prefer. This would help you refine your titles as you move ahead in your blogging journey. Check out the views, shares and comments that your titles are getting. These metrics can provide you with enough information on focussing on your content strategy.
So, have we been able to convince you about the importance of titles? How much time would you be ready to spend on your titles when you are int creating your blog posts? So, next time you publish a blog post, make sure that you have created an enchanting and engaging title. A title would indeed make or break your blog content – check it out for a better standing of your blog.
Liked this post? Check out the complete series on Blogging