So you have decided to enter the blog arena. Now that you have obtained a domain name and set up a hosting account. So the next natural step you would opt for would be to write the blog.
So, how would you make a beginning? Maybe we would be able to help you out in your venture ahead. Let us check out a few Do's and Don't's and begin our blog writing extravaganza.
How to Write a Blog?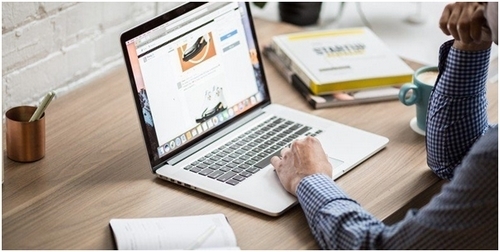 Writing a blog is something akin to learning how to drive. You can read a lot of literature about how to write content that is interesting enough and attracts a decent readership, but when you actually sit on the driver seat that you will come to know what exactly how it feels and how it goes through.
Here are the basic concepts that may be helpful in learning the concept in a better manner.
1) Plan It Well
While writing a good post in actuality may take around an hour so – depending upon your writing skills and the speed thereof. However, the actual process begins even before that – that is exactly what we refer to the planning phase.
Think about your topic and what kind of information you would want to add. If you overlook the planning process, you may not be able to come up with good content. The first one you need to take care of is to check the topic that really interests you. Unless you are interested in the topic, you would not be able to make your readers interested. Of course, as your blogging career expands, you will need to write on topics that may be uninteresting. You will need to learn to create enthusiasm in any topic that you are asked to write on. However, that is for somewhere down the line, don't worry about it, but try developing a penchant for it though.
Create an outline for the topic, at least in an abstract form. Perform an adequate research into the topic prior to writing your post. You can scribble the information on anything – a notepad, a scribbling pad, or even on WordPress dashboard itself through the Quick draft widget.
When you research, ensure that your research focusses on facts than erroneous information secured from third party sources.
2) The Title Makes or breaks It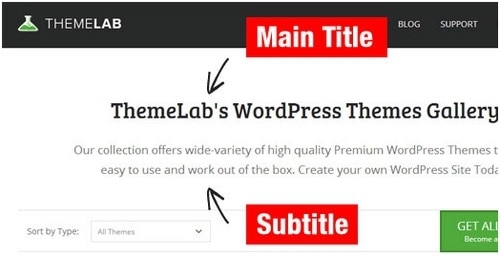 Headlines or titles tend to be one of the complicated aspects of writing a blog post. There are several approaches being used. While some experts claim that a specific headline with no ambiguation, a few others suggest opting for an abstract approach.
We would recommend not opting for any particular strategy. You can decide on the right approach depending upon the exact situations and topics you have chosen. One of the best options would be to write a headline after you have finished creating the entire content. You may come across a fitting title as you move ahead working through your content.
It would ideally be dependent on the type of content you will be working with. Some posts work for a headline right away from the outset, while some others may need a little brainstorming. In any case, we would advise you not to stick to a particular strategy.
One of the good options can be posing questions as a headline or title. Another option can be to use a How To approach your titles. In any case, everything would be dependent on the type of content you are writing on.
3) Write It!
Yes, the next part is about writing the article. Now that you have researched into the topic and decided on a title, it is time you will begin writing the post.
How would you prefer to complete the write up should be your prerogative. You can either complete the write up in one sitting or decide to work on it by adding chunks after chunks. Devise a plan that best works for you. During the initial days, you may be stuck at times, and it may be necessary to take a break once in a while. In any case, make sure you finish the maximum part in one sitting. This will help you concentrate on the topic, stay in the flow and include all the important points that you have thought of.
As you will be into more into it, your writing skills will tend to improve further. It should ideally come naturally to you as you practice more. When this writer started, it took around three to four days to compose a post of around 1000 words. It would be what you would face during the initial stages of your blogging career. As you learn the knacks and improve your writing skills, you will be knocking down as many as three to four posts in a day easily.
A few writers find it hard to write the introductory part rather difficult. You can consider placing it in the last session of your writing. By the time you complete your post, you should be able to come up with a fitting introduction. In fact, this is where finishing the write up in one sitting can be beneficial.
Make sure you are adding the relevant visual content to your post to make it more interesting and attractive. However, adding just about any image may do more harm than offering benefits. Not only images, but you can also add infographics, videos, charts, and graphs to make your content more interesting and easy to understand.
4) The Conclusion
This is yet another area that most of the first timers falter. Make sure that you are reaching a logical conclusion with your concluding part. It would also be a great idea to connect with the audience for a better understanding of the topic.
Remember one thing – your conclusion should not ideally be more than any of the major heading in your post. If you are in need to make any specific point, make sure you do it within the post body itself rather than taking it all the way into the conclusion. Maybe you can create a new heading to include those thoughts.
5) The Editing
Editing should be the hardest part of creating a blog post – at least when you are doing it for the first time. Of course, the basic part of editing involves checking the grammatical errors and other similar errors. Of course, taking care of grammar and composition is important, but then checking the entire content should also be an important decision you would be expected to consider.
There may be thought processes or sentences that would hinder the flow of thoughts or incoherent with the topic being discussed. You can either decide to remove them altogether or make the necessary changes therein.
A few necessary steps you would need to take would include
Remove any instances of repetition. It can either be in terms of words or the thought process as well.
Avoid your crutch words. These are the words that a writer tends to use most often. Find your crutch word and avoid its use as much as possible.
One of the best techniques would be to ask someone else to check your content. The third person will have no sort of attachment with the content and such will be in a better position to proofread it more efficiently.
Keep your sentences shorter. Most SEO experts suggest a sentence with no more than 20 words. Split your ideas into shorter, but legible sentences. A paragraph should have around 3 to 4 sentences at the maximum for a better readability
The Concluding Thoughts
Well, Writing a blog post is not an art you will master in one day.
Moreover, like the analogy that we started this post with, you would not learn how to drive unless you sit in the driver's seat. In spite of all the aspects we have discussed here, it would be a good idea to learn things one by one. Remember one thing – NONE OF THE BLOG POSTS OUT THERE ARE PERFECT. So stop being obsessive about the details in your post. If you take it too much to your heart, you will find yourself sapped of energy.
In any case, make a slow beginning. Post one post per week and increase the count as you keep getting more readers. You can schedule the extra posts for the next week just in case!
So, what are you waiting for? Open your laptop and Get .. Set… Go!
Liked this post? Check out these detailed articles on
Topic of Blogging
Alternatively, check out the Marketing91 Academy, which provides you access to 10+ marketing courses and 100s of Case studies.