Getting a better search engine rank is not a one-day process. You can't do it just by writing an ample amount of content. Using the best SEO tools for that is also very important.
Yoast SEO tool is one of the most favorite tools of bloggers these days. To get the best out of this, you need to know how to optimize Yoast SEO Tool.
Tips that will help you do Best Yoast SEO Optimizing
Many of the new bloggers and search marketers complain that they have to spend almost all the time in optimizing their content, and they hardly get time for enhancing the brand.
Today we are going to talk about some of the best Yoast SEO tips in which you will be able to make this process a lot faster, and you will get the optimizing done thereby saving a lot of time and money.
With the help of Yoast SEO, you will be able to write more impressive and Search Engine Optimized Content that has right density of keywords, proper internal linking, external linking, page and keyword analysis, breadcrumbs implementation, generation of XML sitemap and so forth.
Let us delve into the Yoast SEO Checklist that will help you optimize Yoast SEO with utmost ease…
Checklist to Optimize Yoast SEO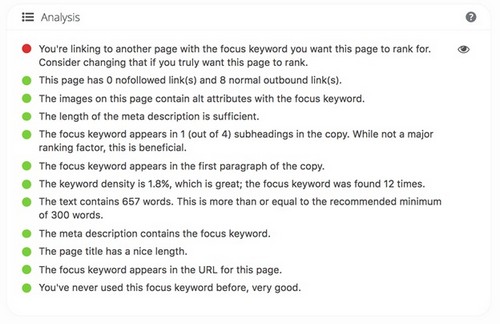 The first thing that you have to do is to create a perfect checklist so that you are already planned. Whenever you are creating a blog, you should take care of the following things.
1) Know your focus Keyword
Keyword plays a key role in SEO optimization of your content. Therefore, if you want to hit all green points in Yoast SEO, you need to know your focus keyword first.
Yoast SEO lets you write your post around focus keyword with utmost ease, as it updates you about the places where your focus keyword should be used. It also tells you about the suggested keyword density in your post.
2) Have a proper Permalink Structure
Understand the default permalink structure and make sure that those links search engine friendly. This will help you in incorporating the keywords that you are using so that when people search for similar keywords, your website can pop up.
You can also switch to a text-based permalink structure and use any other similar structure for fruitful results.
Google also prefers URLs with keywords and title, but at the same time, shorter URL is the key.
Use of focus keyword in URL structure is also important in optimizing your content for Search Engines.
3) Know the title tags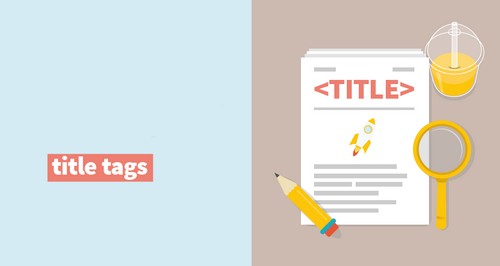 When you are starting with your WordPress blog, then another thing that you have to do understand is the title tags and start working on the structure of the blog instead of writing it right away.
This will make sure that the Search Engine Optimisation is better, and your website can have the best of Google ranking.
Yoast SEO lets you add SEO Title manually in your post. Use of keyword in SEO title is also important here, plus, it is suggested to use the keyword at the beginning of your title to make that more Search Engine Friendly.
4) Having Focus Keyword in Meta Descriptions is a plus
Using Meta descriptions is also an important practice. You can manually write your Meta Description in Yoast SEO. Including your focus keyword in Meta description is one practice that will help you have an SEO optimized presence.
Meta Descriptions are important in increasing the Click through Rate of your URL. So, writing impressive content that influences readers to click on your content is also suggested here.
So, always focus on the Meta description of your webpage. A compelling and well-created Meta description will help your webpage to rank better in search engine. You can never ignore it.
5) Use Header Tags H1, H2, H3, etc.
Search Engines check the relevancy of your site content via header tags. That is why; using header tags is an important practice to optimize Yoast SEO.
H1 tag is the title of your post, so you need not write that in your post. You will get a separate box where you can add the title of your post in WordPress.
H2, H3, H4 to H6 tags are used to organize your post in different segments. They are termed as subheadings. Using Focus Keyword and Secondary Keywords in Header Tags is also an important SEO practice.
6) Use of Image and Alt Tags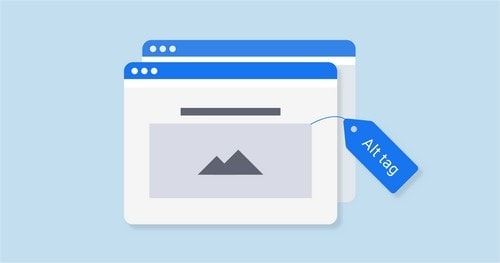 There should be at least one high-quality image in your blog.
The ALT description of that image must contain your focus keyword. It will optimize Yoast SEO by letting Search Engines what your images are about.
This will help your blog in getting better search engine ranking when a user searches Google Images.
7) Use of Focus Keyword in the First Paragraph
Focus keyword in the first paragraph is crucial in hitting all green points in Yoast SEO.
Crawling that Google does on a blog starts from the top to bottom, and that is why, when your blog has the focus keyword in the beginning, Google will consider your blog more relevant.
Yoast SEO considers it important; you should include focus keyword in the first paragraph in an organic manner.
8) Right Word Count in Quality Content is always a Winner
The longer form of content is important for Yoast SEO. It is suggested to use 1500+ word's content to get better Search Engine Ranking.
The long form of content also offers you a good opportunity to use your focus keyword emphatically. Yoast SEO will also suggest you about the right keyword density in your post.
Having quality content with the right inclusion of keyword is important to optimize Yoast SEO.
9) Use DoFollow and NoFollow Links
Links that you generally use are DoFollow links.
When crawling by Google reaches a DoFollow link, it channelizes a link juice between your site and the site your content is linked to. This is useful in improving your authority and increasing your Search Engine Rankings.
NoFollow links come in play when you want Google to ignore any links. NoFollow links are important when in Sponsored Links, Ads or in Un-trusted Content
10) Using Interlinks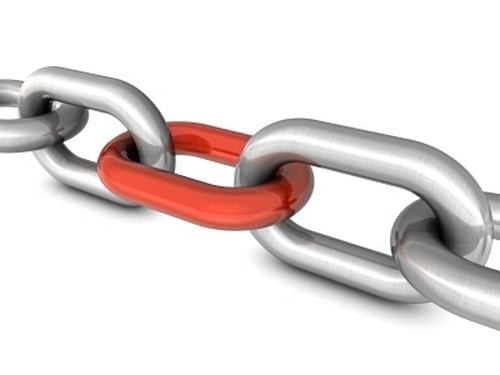 When you link to your content, it is understood as internal linking.
You might have written several blogs, but not all of them have got the ranking in search engine as per your expectations. It indicates that there is something that you are not paying attention to.
There is something wrong with the blogs that are not getting better search engine ranking, and you need to optimize them using Yoast SEO tool.
Yoast SEO is one of the best tools to do internal linking in blogs. If your blogs are not internally linked, then don't expect a better search engine ranking of those blogs.
You need to pick the blogs that are ranking well in search engine and internally link those blogs with it which are not getting expected rank.
Link at least three blogs with other blogs. Internal linking is extremely important for your website's overall growth. If you are not able to get relevant links for your blog, then create new ones. Internal linking will spread link juice in your site, as they help in optimizing hierarchy of your site.
12) Use External Clinks with high DA Sites
It is also important to have high authority external links in your blog to optimize Yoast SEO.
Having high DA external links let Google know that you are linking to top quality content, which is relevant to your site content. Having a minimum of 2 external links is suggested for good SEO.
13) Make sure your Focus Keyword is not used in your Past Posts
To hit all green points in Yoast SEO, it is also important that you have not used your focus keyword in your past posts.
This is an important practice that will help you optimize Yoast SEO in a result driven manner.
14) Do not give Internal or External Link to a page with same Focus Keyword
If you want to rank your page good in Search Results, then you should never link to another page having the same focus keyword neither internally nor externally.
It is an important Yoast SEO practice that will help you hit green points to rank better in Search Results.
Final Thoughts
These were some of the important tips that you must keep in mind while optimizing Yoast SEO for getting a better search engine ranking. Also, you should also make sure that your blog is readable.
This is one of the most crucial points. Unless and until your blog has got good readability, everything you do will go in vain. You should also check your old blog posts as well when you are going to optimize your newer blogs. Look if they can be linked to your recent blogs or not, if yes then do link them.
Incorporating practices as mentioned above will enable you to optimize Yoast SEO and hit all green points with ease.
Liked this post? Check out these detailed articles on
Topic of SEO
Alternatively, check out the Marketing91 Academy, which provides you access to 10+ marketing courses and 100s of Case studies.