Do you want to get the best social media traffic?
Well, in that case, you are not the only one who wants that. All of us have surely heard that social media is one of the best platforms for the growth of any business online and get engaged with the target audience. You might post it on Facebook and might even respond to a few of the tweets.
What is the big deal about it?
Well, if you are running a small business then it might be a very important thing for you.  92% of the owners who have small business find this thing to be very important.
But the question arises why?
Well, there are many reasons for it. The first can be said as with the help of social media your brand will be recognized, foster a community and start to gather social media traffic. According to a survey, the number of users of social media has increased to 2.5 billion and there is no better way to connect and engage with your audience.
Getting social media traffic just like planning a city and decide about to get the traffic out and in safely without damaging the city. Now, if you consider every roadway into the city is a different source of the visitors on the website then your social media traffic is definitely the main pillar to the infrastructure of your highway.
It is possible to increase the social media traffic when you are engaging and building a relationship on every network. You have to be always ready for potential customers, potential buyers, and brand loyalist so that these people can be nurtured through the purchasing process.
It is obvious that every single one of the social sites out there is totally different from each other. So, in order to get the boost in social media traffic, you have to follow certain rules in all your social media channels. If you opt for the paid social then it can really help you get a lot of traffic.
Let us go deep into some of the ways that can easily help you get more social media traffic –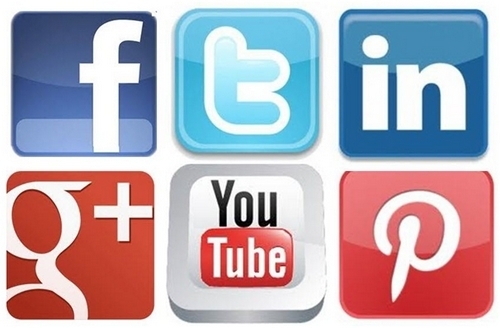 First of all, you might be thinking that how can one use the social media platform to help their business?
Well, you can start by driving the social media traffic towards your website. Below here we have mentioned some of the best tips that will help to drive the social media traffic to your website.
1) Make Your Profile Interesting
The first and foremost thing that everybody will come across when they visit your social media page is your profile. Whether it may be the about section in Facebook, Bio section in Twitter or page of the LinkedIn company, your profile will give all the information about your business.
This will make perfect for everyone to know about your website and drop a link to the website.
Nowadays the social media drives 31% of the referral traffic so it will better to add the backlinks to your site.
It is obvious that if people will be interested in the type of content that you are sharing then they will surely be interested to know where they are coming from.
2) Promote The Contents In Your Blog
You always put a lot of effort in writing contents for your blogs and want them to be seen and shared by thousands of people so that everyone praises your work. But before you even realize you will see that two months have already passed and only a few people have seen your post.
So, what is the use of putting such an effort in a post when only a few people are going to see it? Well, the fixation to this problem is to share in social media.
Studies say that the brands that create around 15 blogs in a month and share the content in social media get a new leader of around 1200 per month.
It is not any hard and fast rule that you have to create 15 blogs every month to get social media traffic. You can start whenever you want to. All you need is a piece of content.
3) Make Content That Can Be Shared Easily
It feels really great when you get to know that the people are reading your blog content and shared it with their co-workers and friends. There are chances that you have spent a part of your evening or lunch break on Facebook.
You will see that your friend has shared an interesting picture or video and you clicked through to learn more about it.
The same amount of degree should be fostering for your post.
4) Check When Your Audience Is Active And Post
What is the use of posting on social media when there is no one online to see it? Of course, there may be some of them to hit some like but these are more likely to increase your bounce rate. The best time when you post on social media is when your audience is online.
There are many tools that will help you analyze the activity of your audience and when they are online. With the help of this data try to schedule a time for your posting and follow the general rules to get social media traffic.
The main key to increasing the count of the follower is consistency. If you are very consistent with your publishing on social media then there are more chances for the post being seen. Once you see that there is a spike in the social media traffic then there is no turning back at all.
Make a schedule of publishing daily and build effective social media traffic. Make sure you know how much you have posted on each site and at what will be perfect for it. You can post 3-7 times in a week on Facebook, Instagram around 1.5 times in a day and Tweet around 3-4 times in a day. In the case of LinkedIn, you can post it around 2-5 times a week.
5) Share Visual Content As Much As You Can
It is common that the audience scrolls through social media and miss out most of the contents that might be informational or interesting. So, your duty is to stop your potential site visitor from doing the same in your site. Studies have found out that visual content is likely to be shared 40 times more than any other normal content.  Along with it, the tweets that contain images in it are likely to be shared 150% times more than the tweets without pictures.
When you share or post content, try to share elements like infographics, photos, videos, GIFs, and Animations etc.
We always say that the first impression is a very important part of anything. It is also true that one should not judge a book by its cover but in this case, visuals help the people to make decisions.
According to studies, it has been found out that the posts that have visual contents are 650% more likely to be shared and create more engagement than the normal text posts.
People always want content that has some visuals as it always helps them before they decide to purchase. When the customers are showing a video or demo of the product then they are likely to buy the product.
Whenever you post a visual content then try to include things like well-designed layouts and vibrant colors, visual telling stories along with high-level photography, well planned and be consistent always.
6) SEO Optimisation
It is important that you want your content can be read easily and be shared in a simple click. However, one more thing that you have to take care of is to check if the audience shares the content in a right and in an effective way.
As we all know that the world of digital marketing is gaining heights. This means that at some point you have to think about improving your SEO to the best.
Improving SEO can help in things like improving online visibility, generating leads and sales, strengthening domain and authority and increasing social media traffic.
One more thing to keep in mind is that if you are looking to bolster your social traffic then optimizing the content for the search engines like Bing and Google might bring a good payoff.
7) Post Contents That Can Be Shared and Read Easily
In today's world, all the marketer and business out there must surely have got the idea of the vitality of being mobile friendly. Data has been reported that around 65% of the time people spend on social media was with a mobile device.
In comparison to the desktop around 40% of posts are read on the mobile device. So, being in the age of the mobiles mean the content should be easy to read as well as simple to share.
The share buttons that are in the mobile devices are more helpful in driving social media traffic.
Ask the readers to use social media plugins to share your contents. One more thing you have to add in your content is the social media button and keeps in mind not to disturb the readers while they are reading the post.
Conclusion
One of the common rules in every guide about getting social media traffic is to engage with them. Make sure you follow the rules with determination and enjoy the rush of social media traffic.
Liked this post? Check out the complete series on social media marketing