After you have laid the foundation on social media platforms, now it is the time to get the word out about your business. Remember that your target audience does not just consist of a loyal group of customers but also of people who may become your client in the future. To aid in your endeavor of getting more Facebook followers, we have compiled a list of points that will get you traffic, build engagement and ultimately increase your Facebook fans.
Some of the tried and tested ways to get more Facebook followers are :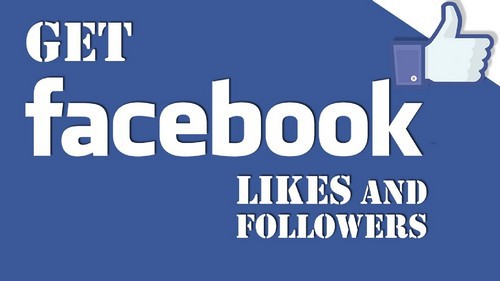 1) Promote your Facebook Business Page
You can promote your Business page on Facebook. How can you do that? It's simple. Go to your Facebook page and click on the option of Promote your page appearing on the left. Here you can manage all the parameters of promoting the page like location, age, the gender of the target audience. Additionally, you can control your timeframe and budget too.
2) Include the Facebook share and like button in your Website
If you have a company website do not forget to include your Facebook link on it. This is a very easy way of promoting your Facebook page. Plus, it gives your customers a chance to know more about your brand, apart from just the products.
Remember, whenever someone shares or likes your website, then everyone in that sharer's profile also gets a peek into your website. The more the shares and likes, the more will be the reach on Facebook. So it is most recommended to use like and share buttons on your website.
3) Suggest Your Page to Email Contacts
To get more Facebook followers, suggesting your Facebook page to your email contacts is also one of the very effective practices. For this, you need to log in to your Facebook account and then open your Facebook Business Page. There you need to click on the 3 dots and choose Suggest Page.
Now, you can upload a file of your customer contacts and prospects or you can also directly upload contact list using your Email Marketing Tool.  You can find these options on Facebook. This will let all your email contacts on Facebook see your page on their Facebook under Recommended pages.
4) Invite people to your Facebook page
In a bid to increase Facebook followers you can ask people to like and follow your page. For this, you can invite the people who appreciate your business the most i.e. your friends and existing customers.
5) Suggest Your Page to Your Friends
Inviting your friends to like your Facebook page is another effective technique to get more Facebook followers. For this, you need to click on Invite Friends and then opt for a list or go with Search All Friends.
Now, go through all the Facebook Friends and then tap on Invite next to those whom you want to invite to like or follow your page. This will let your friends receive an invite to like your page.
How to get more facebook followers by being active on Facebook?
The most effective way to get noticed more on Facebook is to be active. When you share with your audience interesting stories and latest happenings, they will find value out of your page. Further, being constantly active on Facebook will give your audience the sense that the business is alive. Different things you can do to continue engaging your audiences with your activities are –
1) Showcase your products
Products are the major component of any business. When you have some new and exciting products, do show off it to your audience. This will generate interest among your audience and will give them an idea of what you have to offer.
2) Showoff your Good reviews
People used your products and loved it? Great! Ask them to write-up reviews about their good experience. When your customers praise your business, it can act as a magnet for new customers.
3) Share Special Happenings
In case you have something special that you can post on the weekly or daily basis, you should do that to ensure more engagement and more followers. You should also offer some prior announcements about some special events that they are coming to let your followers be curious about that post.
4) Staff
Showing behind the scene activities is also the very effective way to get more Facebook followers. Your followers will enjoy seeing what your staffs do, who are the hard-working staffs and this will engage them that will ultimately boost your following
5) Cross-Share from Instagram
For increasing your Facebook followers, utilizing Instagram is one of the useful techniques. You can cross-share your photos from Instagram that will easily and effectively fill up the Facebook page post feeds. This is going to be very helpful in case you do not have the time to post regularly. Going with 2 to 3 posts every week and in case you need some sorts of filler posts, then going with Instagram photos would be good. This will make your business page contemporary and highly engaging.
6) Boost the posts
When your company had some important event or you have some exciting announcement, Create a post and share it on the Facebook business page. However, if you want these posts to reach a wider audience, do use the 'boost post' on Facebook. In this way, you can also reach people who have no idea about your business.
You can likewise use specific occasions, advancements, and declarations on Facebook to get more Facebook followers. With the help of Facebook Boosted posts, your posts will get an automated lift. This will take your post extremely far to widen your reach and target audiences that are more relevant.
Truth be told, Facebook boost gives you a chance to target friends and followers of your Facebook followers. It will let your business reach to the audiences who have never heard about your audiences. The whole process is speedy, simple, reasonable and exceptionally compelling. Here are the means by which you can use Facebook Boost-
Start by composing your post and then add a picture, and ensure the picture does not contain more than 20% content
Then tap on the blue Boost Post catch at the base of your post and then choose your target audiences (fans, followers, friends, and followers of fans, or any other audience group).
Set your financial plan, begin at $5.00 and then choose the time duration for which you would like to use Facebook boost
Give your payment details and then start using Facebook Boost
Get More Facebook Engagement to get more Facebook Followers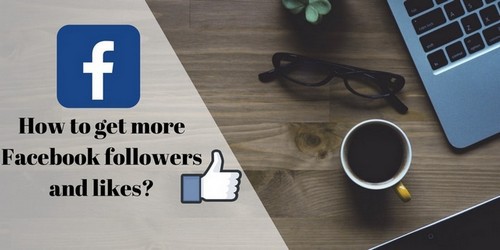 Ensuring more Facebook engagement will always help you get more Facebook followers. However, greater Facebook engagement is a demanding task. Actually, when it comes to Facebook Marketing, engagement has a tendency to develop in a consistent fashion when you continue working on it.
Going viral is the short-term process and that is why, instead of trying to be a web sensation, it is smarter to consistently expand engagement on your Facebook page. Here are some ways that you can work to ensure the needed engagement on your Facebook page-
You should post questions and request that followers answer those questions in the comment section
Opting for Facebook advertising is another smart way to increase Facebook Followers
Choosing a Facebook contest and let your followers win some special offer or coupon discount if they like or share your post. You can also ask them to comment something related to your contest and accordingly, you can offer some discount of coupon
You should also ask for likes and shares. For this, you can simply interact with them and request them to go through your post and give their impressions
If anyone shares your post or mentions you in any of the posts, you should always like that
Reply to all remarks on your posts. Also, keep in mind to "like" all positive feedback, plus try to resolve any negative feedback
You should share visual posts on your Facebook page. Using pictures and videos on Facebook page also ensures more engagement than text posts
It is important to be consistent with your Facebook posting, as this increases your chances of being seen by your prospects. This will also let your business be fresh in the mind of your prospects, as they would be constantly getting updates about your brand in their Facebook News Feed
Use the strategy that has worked previously. Analyze your past posts that have gotten high engagement. Those kinds of posts had attracted your prospects and they can still do the magic for you
You should find out the right time to post on Facebook. You can use analytics tools to check when your prospects or existing customers are ready to go through your posts. Accordingly, you can choose the right time to post on Facebook page.
Now, on the concluding note, we hope you would have understood the techniques that can help you get more Facebook followers to appreciate better lead generation, conversions, and sales through Facebook Marketing.