With around 335 Million monthly active users, Twitter is one of the most effective Social Media Platforms. More than 50% of advertisers and marketers consider Twitter as their go-to network for meeting prospects or customers and engaging with them. That is why, looking for ways to get followers on Twitter is just not about vanity, it also shows the extent of influence you have over the people in your industry.
Moreover, a huge number of followers on Twitter also reflect that people are liking and enjoying what you are sharing with them.
From the point of view of a brand, popularity on Twitter constitutes the authority of that brand. A bigger following means a wider audience and a better reach to a large number of potential customers for any brand.
To empower your brand get followers on Twitter, we have compiled this post. Our top tips to get followers on Twitter are –
1) Tweet Frequently
You have to be a little aggressive with your content strategy when you are trying to get attention on Twitter. Unlike Instagram and Facebook, you may have to post more often. According to CoSchedule reports, the optimum number of post to create more engagement falls between 3 to 7 tweets per day.
More frequent tweeting can definitely mean more engagement but relevant tweets and the context too are important. Moreover, it is always possible to go wrong while getting carried away on mere the number of tweets. Rather just promoting yourself with each tweet, you can share some interesting industry articles, some fascinating data or tweets of followers.
You can use a social scheduling tool for consistently queuing up content, as this will alleviate your task of tweeting in real-time.
2) Find New Twitter Users
You should always try to find out new users on Twitter with whom you can connect.
It is suggested to Use Twiends for finding out new Twitter users that are relevant to your business. This tool will let other users (who enjoy the same kind of interest) on Twitter find you that will ultimately help you get followers on Twitter
3) Post at the right time
There is a right time for everything and posting on twitter is no different. According to Sprout's data, the best time to tweet to get more engagement is, in the early and late afternoon on the weekdays whereas it is late at night on weekends.
Posting when your audience is sleeping will not yield any results. The most active time of your target audience may vary according to the time zone, or who your audience is, but blasting tweets at the right time will provide you with great exposure.
4) Optimize your Twitter Bio & Use Links, & Keywords
One of the best ways to get followers on Twitter is by optimizing your Twitter bio. Prospects who are looking for someone like you would definitely like to know more about you. They will visit your Twitter bio and if you had made that professional and appealing, you will increase your followers.
Your bio has to represent you and your business in the most authentic and powerful manner possible. Another technique that I would suggest here is using links in your tweets because it will help you get more retweets and hence better branding.
Choosing relevant keywords in your bio and Tweets will let you rank good in Twitter search. You should also add your location details to attract more local users.
5) Use visual content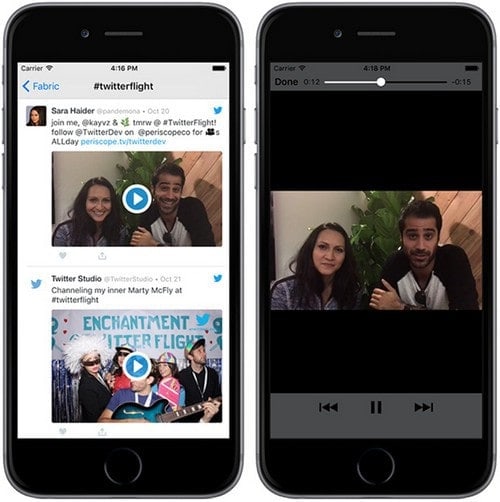 This is a no-brainer that visual content gets more attention than just plain text. Further, tweets that contain some kind of visual element gets more shares, likes, and retweets.
One should take advantage of this fact and couple the simple tweets with some photo, graphics or animations. Memes and gifs are quite the attention pullers when they are used along with the tweets.
This is perfect to get your post noticed by serial scrollers.
6) Utilize hashtags
Hashtags can be thought of as SEO for your twitter account like SEO practices make posts more searchable on the internet. Adding relevant hashtags (#) will help you enjoy two times engagement.
This is very effective in getting more followers on Twitter who are searching for those keywords. Posts that contain even a single hashtag can increase the engagement to 12.6%. Therefore, while posting always keep in mind to add hashtags to get found by more people.
Hashtags when coupled with relevant post-content work very well to attract a new audience. The only point while incorporating hashtags on posts is not to go overboard with them. It looks spammy.
Anyhow, with time, it becomes obvious which hashtags works best for you.
7) Promote Twitter Account on Marketing Materials
It is very effective in offering favorable results when you start promoting your Twitter account on a variety of traditional and online marketing materials.
You can include your Twitter details on your business cards or brochures along with blogs, sites, and signs.
8) Build an attractive profile
Building an attractive profile is the simplest way to get followers on Twitter and this again requires fine-tuning of some simple elements. First, start with having a clean profile picture. According to studies, facial photos devoid of any obstructions are ideal.
Second, try to incorporate small details about the companies you work with, your job title and where your business is based.
Third, give your followers a sense of who you are.
9) Use Follow Button & Tweet This Plug-In
Including follow button on your blog or site is again very helpful in letting your site visitors find you on Twitter as well. This will also help you get followers on Twitter.
Another thing that you can try is using 'Tweet This WordPress Plugin'. This will embed boxes around content (Sentence/Para) on your blog or site. This will enable your site visitors to tweet your site content, which will ultimately expand your reach, and help you get followers on Twitter
10) Retweet, Reply, and Tag
Posting through scheduling tool is surely great, but your audiences need to see that, on the other side of the profile is, you and not a bot. For this, you should always make it a point to reply to comments, retweet or tag from time to time.
When your followers and industry people see that it is a genuine human who they are following, it will bring more focus to your brand.
For instance, while commenting on people's post you can give a more detailed response than just a one-word answer. Shouting out to other brands is another way to grab attention and show some love.
11) Start using Twitter Ads
You can run Twitter Ads to fulfill different objectives and one of them is for sure getting more followers on Twitter. Twitter Ads also help in getting more site clicks, conversions, awareness, engagements, lead generation, app installs, video views and so on.
Different types of Twitter Ads that you can run are Promoted Tweets, Promoted Account, and Promoted Trends.
13) Get followers from outside of Twitter
In a bid to get more twitter followers you can look for followers beyond twitter. You can do this by promoting your Twitter account on other social networking channels or on your company website.
Apart from including your twitter info in marketing campaigns, you can also add social buttons at the end of your promotional e-mails. Further, Facebook's 'About section' of your business page is another place where a link to your twitter account can draw in more followers.
14) Involve in Social Listening
To get followers on Twitter, it is very important for you to know what kind of conversation is happening about your brand on Twitter.
With the help of tools like Social Mention, you can easily know what Twitter users are discussing your business, services, products or niche. Giving response to relevant questions or feedback will for sure help you get more Twitter followers.
15) Use Ignitwit to get More followers on Twitter
With the help of this tool, you can easily get followers on Twitter.
You only need to choose the topics you are interested in and it will let you have a list of users to follow. This will increase your Twitter followers effectively.
Ignitwit also tells you about users who have decided to not follow you back, so you can unfollow those individuals.
16) Use Twitter Search
You should use Twitter search for finding users who have similar interests.
Then you can follow those users and engage with their content. Once you continue doing this, soon they will start following you.  This is one of the easiest approaches to get followers on Twitter.
Summing Up…
Finally, we hope you would have got some awesome hacks to get followers on Twitter and increase the authority of your Twitter account.
Want to know more about Twitter Marketing? Write to us in comments.
Topic of SOCIAL MEDIA MARKETING
Alternatively, check out the Marketing91 Academy, which provides you access to 10+ marketing courses and 100s of Case studies.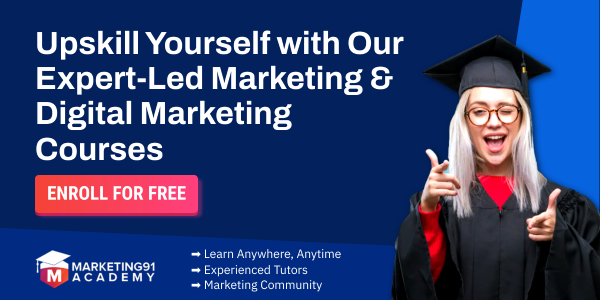 Liked this post? Check out these detailed articles on