Looking for some top hacks to get more Facebook Likes on your business page? Then this post is going to unravel the mystery behind having a huge number of Facebook likes from the most relevant audiences.
Actually, when it comes to Facebook marketing & advertising, it is just that you get likes from the relevant and genuine people who are ready to engage with you. Such audiences will ultimately help you generate profits for your business via your Facebook Page.
You need to engage with your audiences in manners that make your brand amiable, credible and likable.
We are not going to tell you any tricks that just increase page likes (does not matter who is behind those likes).
This post is tied in with getting more likes by targeting, pulling in and converting the most relevant audiences.
So, without any further ado, let us start diving into 10 hacks to get Facebook Likes-
10 Ways to get Facebook Likes
1) Have a Powerful & Practical Facebook Marketing Strategy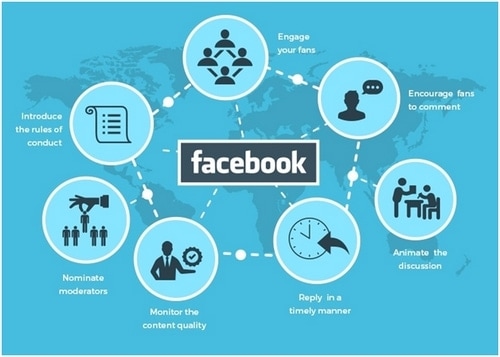 It is very important to start your campaign with a result Facebook Marketing Strategy.
Your strategy would also be dependent on your business objectives. This will enable you to make durable brand awareness on Facebook.
For making your Facebook marketing strategy, you need to-
Characterize your Target Audiences by using Audience Personas
Research your Competition and use Social Listening to know what everyone is talking about your brand
Set SMART (Specific, Measurable, Attainable, Realistic, and Timely) Objectives
2) Create an Effective Facebook Page
Page owners who need to get Facebook Likes should always have an extraordinary Fb Page.
In addition, they should use reliably incredible posts. Actually, a Facebook Page is comprised of numerous parts that make it imperative to ensure that all of them are complete, effective, as per your niche and brand story.
Few things that you should do for this are-
Utilize all the components of the About section
Pick convincing profile and cover photographs
Pin your top performing post
3) Let your Audience discover your Fb Page Easily
Your prospects would never be able to like your Fb page if they cannot discover it. You need to make sure your visibility is well optimized on Fb. For this, you need to pick a simple-to-find Fb Page name. Prospects searching for your business on Facebook will look for your brand name.
That is why you need to keep things straightforward and make it simple for them to discover you by utilizing your brand or business name as per your Facebook Business Page name. You should never try to include keywords that are not necessary, as this can simply make your Page look malicious. A few other things that you can do to increase the visibility of your Fb page are-
Select a reliable username
Include Facebook Follow and Like button to your site or blog
Try to embed a Facebook Post on your site or blog
Add a link to your Facebook Page in your email signature or newsletter
Cross-promote your Facebook page on other social media networks
Go for shares
Welcome existing contacts and representatives to like your Facebook page
Advance your Facebook Page in real life
4) Always Post Relevant, Top Quality, Engaging Content
Facebook suggests its users share short, entertaining, engaging copy and appealing visuals to get consideration. You should always opt for convincing and intriguing visuals. Fb posts that have photographs get altogether more Facebook Likes than posts that only have texts.
Some of the things that you should do with your Fb Page Content are-
Compose incredible headline
Try not to be excessively promotional
Give followers what they need
Put resources into video
5) Connect with your Audiences on a Consistent Basis and at the correct Times
To get more Facebook likes, being reliable and consistent in the types of posts you make can enable individuals to recognize what sorts of messages to anticipate from you, plus it also tells them how your page is going to affect their day-to-day lives. Maintaining your standard in your content quality is also significant here.
Having a proper timetable and calendar for your content on Fb lets your Fb posts be well organized, consistent and predictable in front of your audiences.
In addition to this, you should also-
Post at the correct times
Be responsive and interactive
It is important to engage with your audiences to get some productive response from them. Answering their queries is one such powerful way to engage with your audience in an interactive fashion.
6) Use Facebook Contests to get Facebook Likes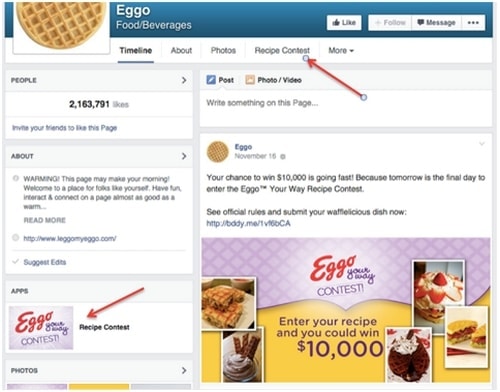 As per a survey by the Content Marketing Institute, more than 80 % of advertisers said that content like the contest is preferable for pulling in more number of relevant users over other static content.
In addition, asking the participant to like a Post on Fb is a well-known type of entryway in Fb contests. You can also ask contest participants to like your Fb page that will easily increase Facebook likes of your business page.
Contests are also good at engaging audiences. In addition, it lets users visit your page repeatedly to see the results of that contest.
7) Draw in with different brands and communities on Facebook
While getting more Facebook Likes, you ought to keep in mind that Facebook is fundamentally a Social Network and you need to get social and begin connecting with different brands that are applicable to your specialty here.
It does not mean that you should engage with your immediate rivals.
You can just go with simple Like or remark on another brand's post. This can help you draw their consideration and open up chances to cooperate to cross advance your organizations, so you both acquire more Facebook Likes on their respective Fb pages.
Tagging other brands will also help you widen your reach by targeting new audiences.
You should also search for communities of potential supporters to draw in them. You should engage with them over there. Facebook Groups are such places to discover individuals who are having some sorts of interest in your kind of products and services.
8) Utilize the Facebook Algo to boost Good Fortune
Knowing how the Facebook algorithm can be utilized in your favor is very important to get more Facebook Likes. This will help in expanding the organic reach of your Fb page. It will let your Page and your posts reach more individuals who could conceivably give you a Like.
As per Facebook algorithm, a Quality substance that is not excessively promotional will always be prioritized. Facebook always prefers that individuals appreciate going through their News Feeds that implies, it needs to surface the best content to the best position in news feeds.
You need to come up with quality, valuable posts and you should never try to spam it with automated posts. Facebook particularly features posts that illuminate and engage with audiences higher in newsfeeds, as algorithm considers such posts more valuable.
Trying live video is another good thing to use the Facebook algorithm for your benefit.
Live videos are placed higher in the news feeds and that is making live videos one latest tricks that can help you reach into the newsfeeds of your target audiences.
9) Run Facebook Ads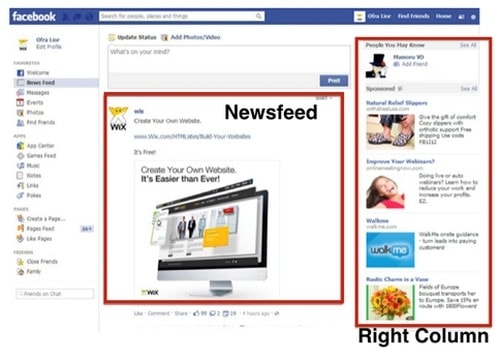 Facebook offers you an advantage of using Ads that have awesome targeting and advertising options for you. Ads let you laser-center your advertising endeavors and capitalize on your investments. Ads put your brand before your optimal audiences that is an awesome method to get more Facebook Likes.
You can use Facebook Ads to run Boosted Posts and Ad Campaigns.
Boost a Post
This will let you expand your audience group past individuals who officially like your Page. You will widen the reach of your page and can get Facebook Likes from the people who follow your page.
Run an Ad Campaign
You can run Facebook Ads as per your business objective. To increase Facebook Likes, you can ring an ad campaign with Engagement objective. This will increase your post and Facebook Likes.
10) Use Facebook Insights
Using Facebook Insights will help you gauge the performance of your page and the behaviors of your existing and potential audiences. You will get a clear picture of the inclinations of your audiences that will enable you to run a more result driven campaign in the future.
You will likewise have the capacity to distinguish the sorts of posts that have the most noteworthy organic reach and engagement. Then, you should utilize that data to make a greater amount of the content that your audiences anticipate from your page.
All things considered, it is always good to learn from your mistakes, as this will increase your victories.
It will let you work upon those kinds of content that you know your audiences will appreciate. This will enable you to to get the expected response from your audiences that will ultimately increase Facebook Likes of your page.
Over to You!
How do you increase Facebook Likes of your page? Needing personalized suggestions for your Facebook page? -Write to us in comments and our experts will guide you in the process.