Do you have an account on Google AdWords and you want to get AdWords certified? Well, in that case, you need to make sure that you are reading each and every single thing that we are telling you in here. This is the best place if you want to know a bit more about Google AdWords and how exactly is it used.
When we talk about the online businesses these days, there is no doubt about the fact that one of their most important goals is to make sure that more and more people get to know about their brands.
This is certainly one of the most important things for them. However, there are many different considerations that are very important when it comes to advertising on the internet.
There are some factors that the advertisers need to focus on in order to make sure that their ads are both knowledgeable and appealing to the people who see them. Well, Google AdWords is a tool that can help you out with that. Do you want to know a bit more about it?
Well, in that case, you are definitely at the perfect location people. This article will discuss what Google AdWords is and how can one get AdWords certified.
We all know that Google AdWords is one of the most essential and crucial tools for marketers these days. It is certainly a very standardized and simple way of making sure that the advertisements on Google are the best ones for sure.
Well, the Google AdWords certification is something that the marketers value a lot as well. This certification is taken up to prove a particular level of topical relevance and knowledge about a particular topic. This might not be the exclusive badge that everyone is looking for.
However, there is certain pride hidden in knowing all about the experience and concepts that revolve around the day-to-day advertisements that we see on Google.
What Exactly Is Google AdWords Certification?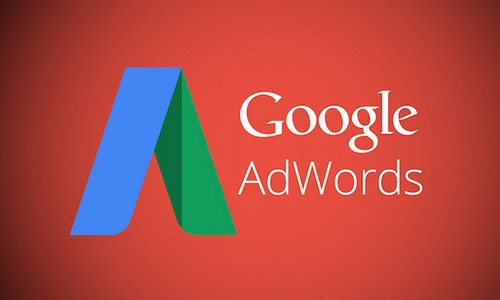 Well, by now there must be just one question that is probably running through your mind for sure. The question is what is the basic definition of a particular Google AdWords certification? Well, to answer your question we would simply like to say that it is a procedure by which the platform of Google recognizes all the potential knowledge that marketers have in online advertising.
It is after passing certain examinations of Google AdWords, that the professionals will be able to get AdWords certified. This means that they will be provided with a particular certificate that is definitely a plus point for sure.
If the certificate is affiliated properly, then it can make contributions to the credentials of the Google Partner. There is no doubt about the fact that it is one of the most important and yet valuable examinations that people give these days.
Just like most of the other products and properties on Google, this particular program has gone through a phase of evolution over the past years. This particular program of certification is basically a stand-alone one.
Apart from that, there is also a particular cost attached to it as well.
 For all the marketers out there who want to make sure that they want to utilize the Google Ads tools and features in the best way, it is really important to get AdWords Certified. But before that, it is also important to know what all this stands for and how does everything work. Only then will the marketers be able to know how to get AdWords certified in the best way.
The individual way of certification is still pretty much the same one.
There have not been many changes over the years. We all know that Google is one of the best platforms in order to advertise stuff so that people can know more about the brands and businesses.
Well, Google AdWords which is now known as Google Ads is one of the best ways to ensure that the process of advertisement happens properly.
There has been a recent connection between the Academy of Ads and the Google Partners program which has brought in a little bit of confusion amongst the candidates and the students who want to get AdWords certified.
Even for the small roles in search marketing, this particular certification has become a very important requirement for sure. That is one of the main reasons why the marketers from all over the world are trying to get the certification course done in Google AdWords.
Below in the image, you can see the time limits and passing scores for each of the Google AdWords exam –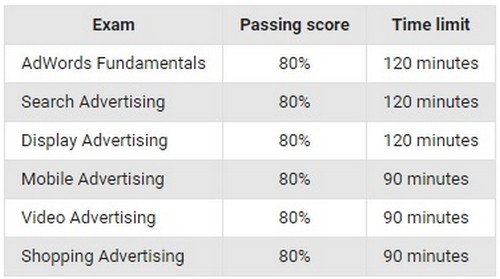 So, gaining 80% mark is inevitable to pass the AdWords exam. However, if you could not pass the exam, you can retake your exam in next 7 days. Once you pass the exam, you will get personalized AdWords Certifications.
How To Get AdWords Certified?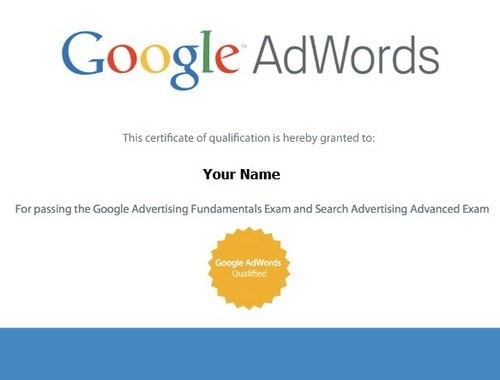 Well, for the students and individuals who want to get AdWords certified, it is important to know certain tips and tricks that are going to be a great help for them in achieving the goal that they have. Well, in that case, we are always here to help you out with that.
We are going to provide you with some of the best tips that are going to get you the AdWords certification that you want so badly. Make sure that you understand what we are trying to say in here people as it will be a great help for sure.
1) Create An Account Or Select One On Google
Alright, first things first. You actually need to have a Google Account if you want to get the certification for Google AdWords. It is one of the most important requirements.
However, you also need to make sure that you have the correct type of account on Google that will help you a lot.
When you work for any particular company or an agency, then chances are that you will be using the email address that you use at work. However, if you don't work for any company and you are just a common individual, then you will want to have the personal and public email address for the account.
This is something that you need to consider if you want to make sure that your account is created properly on the platform of Google.
2) Join The Academy of Ads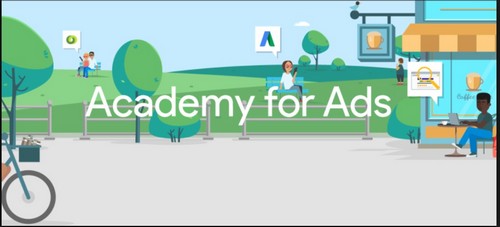 After you have set up the Google Account of yours, you are all set. However, another thing that you might want to do in here is deactivating or sign out of all the other accounts that you might have on the platform of Google.
When it comes to the Google Accounts, even the slightest bit of confusion with the login can actually cost you a lot. So, why don't you just log out of the other accounts that you have? There way there will be no confusion or challenge at all.
The next thing that you might want to do when you are logged into your Google Account is to join the Academy of Ads. You will find the section on your account and you have to select the option that says 'Get Started Now. This will then take you to another section where you will get the terms of services and many agreements.
After clicking through all of those, you can actually share the account that you have on Academy of Ads to some other company. This is completely options for those who have a Google Partner account.
3) Connect With The Google Partners
This is an optional step for those who have an individual account and what to link up that account with the company that they have. This will provide credit to Google Partners. Also, the individual might have to update their profile a little bit as well.
You will be able to click on the button that says 'My Profile' and that will take you to your Google Partners profile. Here you will be able to provide information into your profile and then connect it to the agency or company that you have. You might have to give the email of the company in order to do that.
4) Have Proper Preparation For The Exams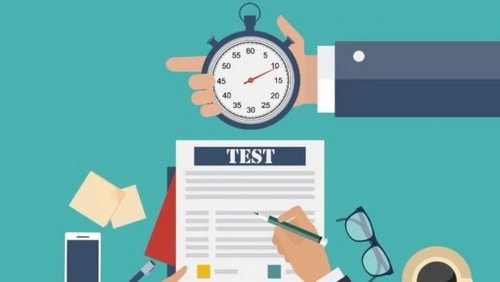 Since it is a certification program, you will have to give certain exams in order to get AdWords certified. Now, this can be a bit of a challenge for some people. However, help is always available to those who need it. For example, you will have all the academy related content and the education information from Google for sure.
There are several content pieces that can be used for training purposes. it is essential that the students and the individuals prepare really well for the exams so that they can pass and get their certification.
5) Pass The Examinations
There is one fundamental and one particular additional examination that the people have to give when they want to have the certification of Google AdWords. The additional examination is of the choice of the student.
You can choose topics such as Display, Search, Video, Mobile, and others for the additional examination. It is only after passing these examinations that the candidates will be able to get the certification that they want to have.
Conclusion
There is no doubt about the fact that you can easily get AdWords certified if you follow all the tips that we have in here for you. After the completion of the certification, you can rejoice over the accomplishment that you have made.