Using Trending Hashtags in your Social Media Posts will let the audiences that are searching for that Hashtag or keyword see your post. This way, your online branding will get improved and your posts will get easy and effective recognition on the web.
Twitter started the trend of Hashtags and since then there have been some great Hashtags coming up each day from different users on different social media platforms. Today, different brands and business houses are making use of such Hashtags in a huge way for some of the amazing benefits.
For instance, if you are into Social Media Marketing, some of the trending Hashtags around which you can create your posts are #SocialMediaMarketing, #Facebook, #Business, #marketing, etc.
What are the potential benefits of the Trending Hashtag?
It lets you connect with a large number of people out of your circle
It exposes you to a section of people who are relevant to your post of promotion
It lets different people connect you instantly
It increases the visibility of the post
Also, most importantly, it increases the ranking of the posts
So, when there are so many benefits of the Hashtags, it is quite clear that a large number of people today are making use of them to get traffic.
But is it so much easy to get such Hashtags?
It is not and hence it is important to do a lot of study and research so that you can come up with the best and trending Hashtags for your promotion and marketing campaign.
Let us have a look upon some of the tips that can help you get best-suited Hashtags for your campaign, and later, we will also be diving deep into some of the best tools that can help you in this process-
Tips to Find Trending Hashtags
Here are the tips to find the trending hashtag.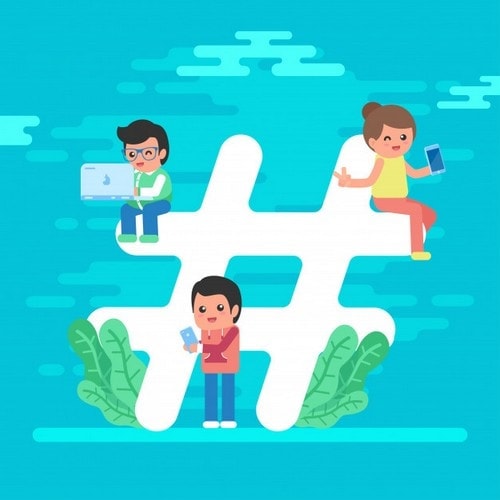 1) Be aware of the topics that are popular trending in your niche
Knowing about the latest trends and updates in your niche will help you find the most trending Hashtag for your business easily. For instance, if you are running an online mobile store, topics related to a new mobile launch can be your trending Hashtag in your niche. Content Hashtags can also be effective here.
2) Smartly use the general topics, days or events that are trending
Along with knowing trends in your niche, using general topics or events that are trending will for sure widen your reach and relevancy. For instance, coming with a Social Media Strategy around Valentine Week for an Online Gift Services would be highly productive.
3) Know Best Hashtags that your Social Media Influencers are using
Influencers know the most relevant Hashtags in a niche and that is why being aware of their keywords and Hashtags would be beneficial for you. Tools like Hashtagify.me can be quite helpful in this for you.
4) Find out Best Hashtags that can be used across all Social Platforms
By using tools like Tagboard, you can find out trending Hashtag in your niche across all the social media platforms such as Facebook, Twitter, Instagram, etc.
5) Know different tools and their key role in finding Trending Hashtags
There are many tools that can help you find trending Hashtag, but you need to know what key features of these tools are, so you can know the best-suited one for your business.
Here are some of the potential tools that can surely help you with some such Hashtags that are currently trending.
Best Tools to Find Trending Hashtag
1) Hashtags.org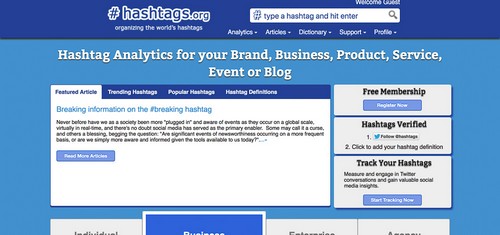 If you are confused about how to start posting with the help of Hashtags, this can be one of the most popular tools to find out the Hashtags on social media.
The tool will help you in letting you know about a number of Hashtags that are currently trending based on the business that you have registered on the site.
It will also help you know about the Hashtags that are been used by other competitors and have been tweeted the most for the last 24 hours.
If you are new to hashtag techniques, you can also have a look at the site to hog on different blogs about how to make use of Hashtags.
2) Instagram Hashtag Generator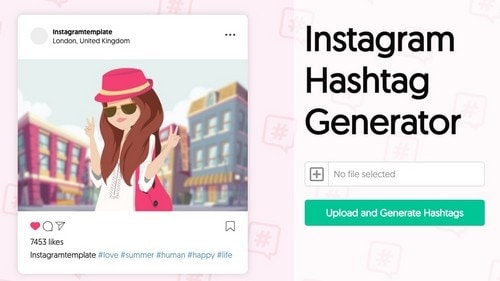 After Twitter, Instagram is the new social platform that is loaded with different Hashtags. The platform that is known for its image stories is now known for some of the amazing Hashtags trending.
Users make use of different Hashtags to popularize their posts and images in a broader way. So, how do you actually come across the trending Hashtag on Instagram?
You can upload a picture and then you will have an option to generate hashtag when you are using this tool. You will get as many as ten different Hashtags that are relevant to your picture. From these tags, you can choose the ones that you think goes exactly with your image.
3) AllHashtag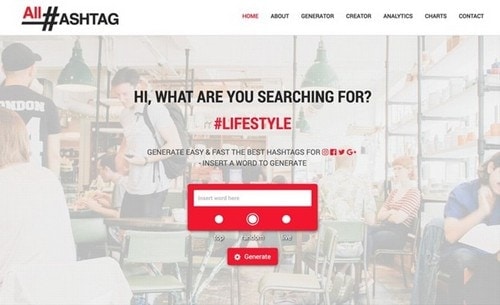 Created in 2015, this particular tool is exactly what everyone wishes to have. This is not only a tool that generates Hashtags but also offers a number of other features too for your need.
When you are making use of this amazing tool, you can be sure to have four different features of it. The tool helps in generating Hashtags that are relevant to your post or the business. It comes up with the best live tags that are trending at the moment.
Along with this, the tool also helps the users in creating new Hashtags.
After the creation of the Hashtags, the tool also helps in analyzing the tags to let you know about its performance and capability. Lastly, not just the trending ones, but also the tool help you in knowing about the most popular Hashtags of the current market.
4) Instavast Hashtag Generator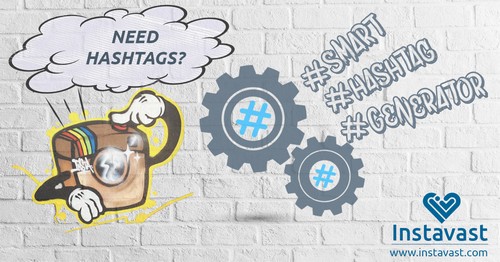 This is another hashtag generator that is used for Instagram. Though it is also a generator like the many others it has some specific features that make it quite different than the others. The tool will help you in getting across the Hashtags that are trending and popular after you have uploaded an image of an URL.
The tool matches up with the media uploaded and comes up with relevant Hashtags. But apart from this, the tool also brings out some such Hashtags that are banned currently on Instagram.
There can be also some such Hashtags that are waiting for permission from the moderators, and these can be also found by the tool.
5) Photerloo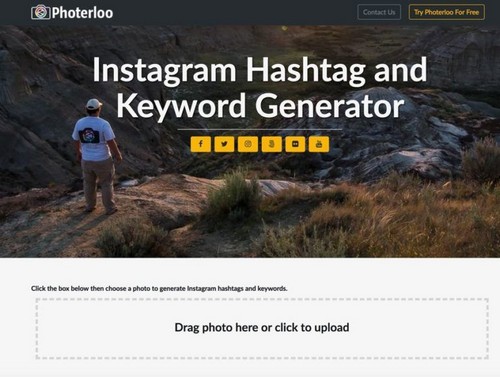 Photerloo is a great tool that helps you in uploading images on different social media sites, image sites, and so on.
Apart from just uploading images, the tool is also an excellent option to use because it also helps you in knowing about different keywords and hashtags that are relevant to the images that have been uploaded.
You can have a check of the Hashtags to know which the best is and which is trending currently, based on which you can make use of them in the right way.
6) Hashtagify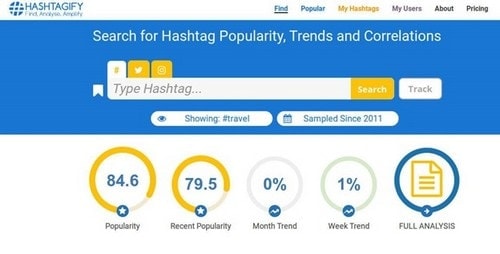 It guarantees to boost your success rate via result-driven Hashtag Marketing Campaigns.
It will help you monitor the performance of your hashtag campaigns, plus you can explore it to find the best hashtag suggestions. You can also use it for engaging with Twitter influencers.
While searching for Hashtags, it will let you find out the popularity, trends, correlations, etc as well. Offering insights so you can plan ahead and channelizing engagement are some of the most important features of Hashtagify.
7) TagBoard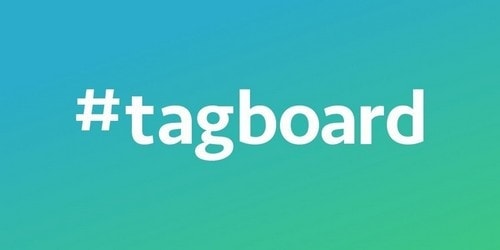 Opting for these tools to find out hashtags will enable you to find out the top-performing real-time content around the world that you can use for your benefits. You can easily search a hashtag related to any niche, topic, or news that is trending around the world.
It is very effective in productively influencing audience participation. Tagboard is effective in using Hashtags to find out top-performing public Social Media in real-time. You can share those content to increase your reach, conversations, and conversions.
 8) Trendsmap

This can be very effective in knowing the events that are trending in a particular area, as using this information; you can channelize your Hashtag Marketing Campaign around those Hashtags.
You can use it to know what is happening now in your local area or anywhere around the world.  It can also help you find the top-performing Hashtags of the past.
Running advertising campaigns as per the specific trends in a particular location is very effective in optimizing reach and conversions. Trendsmap does this quite competently.
9) Twitter Native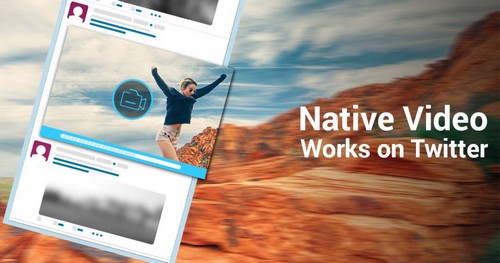 The most common place to find out Hashtags is actually Twitter native. Here you can get the most authentic information about trending topics of any niche.
It also offers tailored trends as per the inclinations of specific users.
The only problem with this is you will only get the few trending Hashtags, not a bulk list. You just need to go to its search tab, and Twitter will display top trending topics as per your preferences.
10) Keyhole.co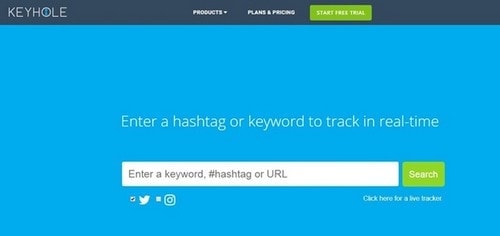 You just need to enter a URL, keyword, or Hashtag to track the result in real-time.
It is very effective in Social Media Listening, Influencer Marketing, Related Hashtags sorts of features. You can conveniently find the Hashtags that are associated with your main Hashtag.
Final Thoughts
So, the above mentioned are some of the best tools that offer you some of the most popular Hashtags for your use.
One of the questions that people have is the selection of the right tools to get the right Hashtags. This can be done based on a number of factors such as whether you wish to have a paid one or a free one and also the social platform for which you wish to have the tool.
Also, you can select the tools based on the features that you wish to have because while some tools may just help you in finding the Hashtags, many others may offer you many additional features too.
Hashtags have become one of the important parts of social media today. Many of the marketers put in their extra effort to search for the right Hashtags and then using them in the most potent way to get the best results out of it.
At times, it can get difficult to find out the right Hashtags that are trending. This is the time, the aforestated tools can get very much helpful.
Liked this post? Check out the complete series on social media marketing