Hashtags play a key role in increasing brand awareness and outreach on the web. Popular Hashtags help businesses in getting exposed to a wide range of people.
By incorporating the right Hashtags in your content, you will be able to increase the chance of more audiences to find your content. They let you connect to a number of people of your taste and interest, plus, Hashtags also ensure conversations around a particular topic and increase engagement.
Let us understand this with an example. If you have posted an image of Christmas decorations at home, you can use the Hashtags such as #christmas 2019 or similar and can see how many other people you get connected to who may admire your post.
Due to the high importance and benefits of the Hashtags, marketers are also getting into the trend and are making use of the Hashtags. But it is important to use them in the right way. The tags created should be something that is easy to understand and can be remembered by the viewers well.
Also, you should not make use of a number of Hashtags in the same post. It not only confuses the viewers but also may lead to a downfall of the post's ranking.
Let us now understand how to find the right Hashtags for your campaign –
How to Find Popular Hashtag for your Online Marketing Campaign?
The trend of Hashtags started on Twitter. Soon, it got spread up to other places such as Facebook and Instagram. Today, you will find such Hashtags also in other platforms such as Google+.
Finding Popular Hashtag on Twitter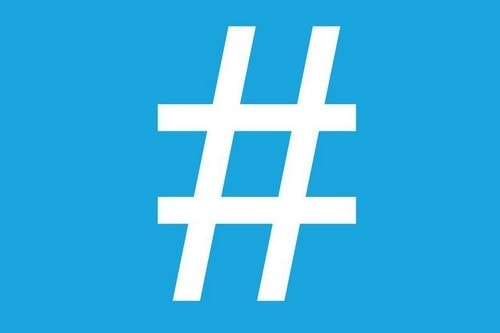 If you are using Twitter, you can find the hashtags quite conveniently on the left side of your dashboard. The only thing is that you will only get Hashtags that are being followed by the people whom you are following or who are following you on twitter.
However, numbers of Hashtags here are limited to 10, and to find out more, you can use tools like Trendsmap, Tagboard, Brand24, etc.
Finding Popular Hashtag on Facebook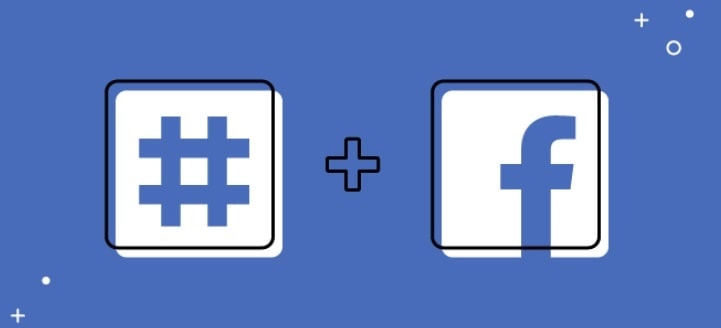 It can be much difficult to find Hashtags on Facebook. There is no such place where you can find information about such Hashtags as you do on Twitter.
What you can do is to scroll down the posts and can find the Hashtags that different people are using on their posts. You can also opt for some trending Hashtags or Content Hashtags that are related to your industry or niche.
For instance, if you are creating content about Social Media Marketing, you can use Hashtags like #SocialMedia, #marketing, #socialmedia2019, etc.
Finding Popular Hashtag on Instagram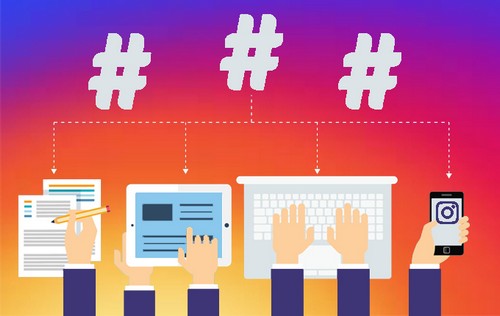 On Instagram, the story is much different again. Instagram shows up the posts Hashtags much ahead of other posts. With the help of the Hashtag Autocomplete feature in Instagram's Search Engine, you will be able to find best-suited hashtags for your campaign.
It is important to use hashtags that are related to your post. You should opt for 2 or 3 hashtags from the list and use them naturally in your photos. Using niche keywords as hashtags will also be a productive strategy for you.
In addition to these tricks, you also need to follow some easy tips to find out the most popular Hashtags for you.
Tips to find Popular Hashtag for you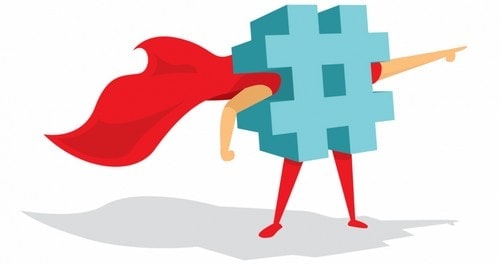 1) Know the popular hashtag your industry or niche influencers are using
Diving deep into Influencers' world and finding Hashtags that they are using will be an effective way of finding the hashtags in your niche.
Tools like Hashtagify.me can be quite useful for such purposes.
2) Know the popular hashtag in your niche
To ensure an effective presence on the web straight away, using trending Hashtags is very important. You need to be aware of the keywords or topics that are trending in your niche.
Tools like RiteTag, Hashtagify.me can be quite useful in this.
3) Know the top hashtags that are relevant across all the platforms
Using hashtags that are generating conversations across all the social media platforms on the web will be quite helpful in optimize your presence.
You can use a Tagboard tool to find out popular on Twitter, Facebook, Instagram sorts of social platforms.
4) Know Content Hashtags that help you meet particular objectives
You need to find out hashtags as per the content you are creating. Such tags revolve around the keywords associated with your posts.
With the help of a tool like RiteTag, you can find out the best-suited Hashtags for your content.
5) Start using Hashtag.org to find best performing hashtag for you
Hashtag.org is one of the best tools for finding hashtags for you. You just need to enter a hashtag in its search box, and you find beneficial information like hashtag definition, 'prolific users' of that hashtag, 24 hr trend graph, recent tweets,` and similar hashtags.
Apart from this, there are a number of effective tools that are very much helpful in letting you search for various Hashtags that you can use.
Best Tools to Find Popular Hashtag
1) Hashtagify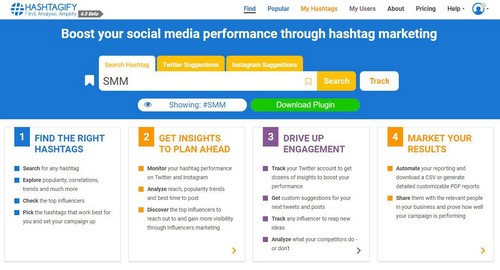 This can be said to be one of the most popular search engines for Hashtags on Twitter. It finds out the most relevant Hashtags that are also popular as per the business in which you are dealing with.
The tool is featured with a hashtag lab also where different Hashtags come up each day. This means you are updated with the 10 latest and trending Hashtags on Twitter each day related to your business.
Apart from Twitter, Hashtagify also offers a great option on Instagram. It not only comes up with the Hashtags that are most popularly in use currently but also will let you know about its engagements.
This means you can come across the conversation of the Hashtags along with a detail of the number of likes and other reactions on the same conversation.
2) HootSuite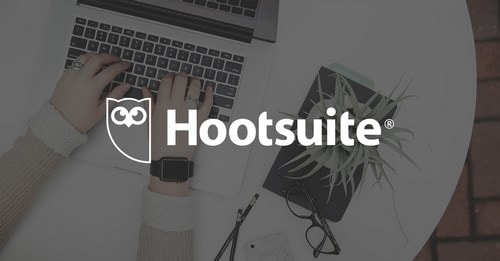 Hootsuite is mainly a tool that is known to monitor your content on different social platforms.
But it is also featured with a number of other functions and one of them is searching for the most renowned Hashtags of the time.
It can be helpful for you in tracking your post through your social site. On the addition of a keyword, you can have an overview report of it or can get in touch with Hashtags related to it. Also, you can use this tool in checking out the popularity of a particular hashtag.
3) TINT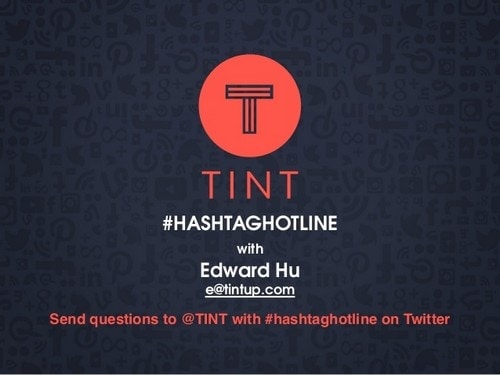 TINT is one such tool that is completely devoted to social media platforms. This helps in bringing out different powerful contents that are user-generated and also where powerful Hashtags have been used.
This will help you in creating your posts based on such Hashtags and then getting more engagements on your posts. There are a number of sub-tools of TINT also that are highly in use such as 'Instagram Hashtag Contest Winner Picker', 'Free Instagram Analytics', and many others.
4) Talkwalker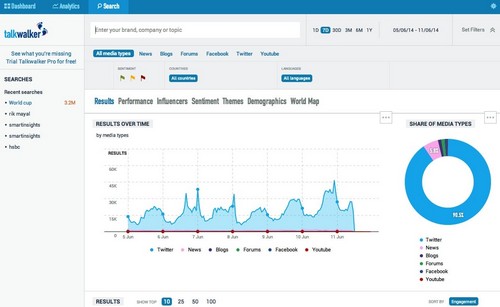 Hashtags are mainly used around brands and online businesses. Talkwalker is an incredible option that brings you up all such popular tags that are trending currently around some of the popular brands.
Not only on social media but has the tool also helped you in finding the Hashtags off the social sites and then allowing you to follow them. Apart from the Hashtags, the tool is also ideal in tracking different popular keywords that are currently in use.
You can also have settings through which you can get a weekly or monthly insight of the blogs or posts where the keywords or Hashtags selected are being used.
5) Ritetag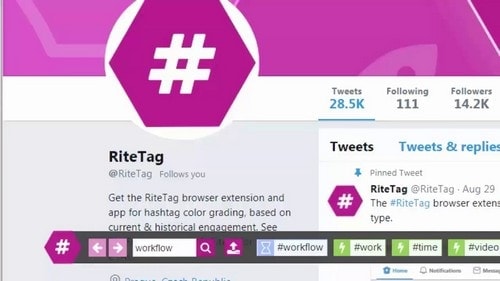 Sometimes after having extensive research also, it may happen that you are not satisfied with the Hashtags that you have got and you are not sure about what to use.
This is the time to make use of an effective tool such as Ritetag. It is an amazing tool that helps you in not only searching the right hashtag for your use but also shows you the analytics of its trends.
Also, the tool has an amazing feature of getting feedback on different Hashtags. This means if you have got a few Hashtags and are not sure which one to use, you can put them in the tool and can instantly get feedback about it.
Conclusion
Getting the right hashtag can be a difficult thing but after you have got one, you can be sure that your engagements and page views will surely have a hike.
If you are not sure of getting the right tags manually, you can always make use of the best tools such as mentioned above to get information about the hashtags that are trending currently.
The tools not only help you in coming across the right Hashtags but also help you with a number of other features on different social media platforms. So, you should make sure to choose the tool depending upon the social platform that you are about to use.
Let us know your favorite tool to find out popular Hashtags in your niche in the comments below.
Liked this post? Check out the complete series on social media marketing