It takes time to have a building ready and same is the case for a business. You need to make sure that you know each and everything before you even start the process. Now the two most important things that are essential for an online business to run smoothly are SEO and Social Media.
There is no doubt about the fact that SEO and social media are absolutely essential if you want to have a proper presence in the online world. To ensure effective and optimized social media presence, Social Media SEO is the most important factor.
But then again, mastering the rules and techniques of SEO isn't really an easy task. There is just so much to do and so much to improve that it can be a bit overwhelming for some people. There are many new technologies that come into existence in the world of Social Media SEO.
However, it is the search engine optimization, which can turn the growths of your business into a rising graph. Thus SEO strategies can be helpful in taking the business to a new level. It is the best idea of the SEO which is based on social media. It is quite fruitful and also can help in the growth of the business. Let's explore how this can actually be helpful.
We have good news for you here and it is that you will be able to use social media in order to optimize your business. With the help of social media SEO, many businesses have had the success that they wanted and we are here to provide you with the same success.
Don't have any idea about the things that we are saying?
Well, if you are new here. then you will have all the information that you need right here.
Tips For Social Media SEO That You Will Need
Here we are presenting you with some of the best social media SEO tips that will help you in understanding a little bit more about SEO with the help of social media. Follow these tips if you want to have proper success for your business with the help of social media SEO-
1) Optimize The Profiles And Content
When it comes to onsite SEO, there are some important and fundamental rules that you need to follow. This is especially the case if you have your business account on networks like Twitter, LinkedIn, and Facebook as well. You need to optimize the content to the liking of the people.
So, you need to make sure that you post content that is descriptive and relevant. This way, the people will get to know a bit more about the business and that too with the help of social media.
Make sure that you add the popular keywords that highlight your business in the best way possible. If you do that, then you will realize how important and useful it is.
Describe yourself in the profile and tell the viewer who you are and what do you do. Check out the about and fill it all possible information. Every positive and possible word should be used to describe the business that you are serving.
This is the optimization of the profile that you are having on social media.
2) Look For The Third Party Endorsements
It is really important that people get to say positive things about the business that you have. The reason is that if people talk more about your brand then the search results will give more importance to the brand that you have.
So, it is really important for the SEO of your website if more and more people talk about it. But how can you achieve that goal in the first place? Well, when it comes to Google search results, it can be boosted by third-party endorsements.
This way, people will get to know more about your business and hence will discuss your business in a better way. So, there is no doubt about the fact that it will help your business in the best way possible if you opt for some third-party endorsements. Try this method out and you will see the best results for sure.
3) Get Proper Offsite Campaigning Done
One of the most essential things that you might need in order to have your SEO boosted is the offsite campaign that you do for your business. Whether it is content marketing, email marketing or anything else such as social media marketing, this method is popular in all these marketing strategies.
You need to make sure that the people come back to the official website URL that you have.
But how are you supposed to do that?
Well, by providing the links for your website on the posts, blogs, and tweets that you make.
Links should be created and that should be made shareable.
More you share more you are getting the content SEO optimized. So make the contents shareable on any of the social media. With the content, you can even link up the landing pages which can be either inbound or outbound.
Even if you are sharing a video on social media platforms, make sure that you provide a direct link for your website there. This will help in the social media SEO a lot. You can easily try it out and see the best results for your site.
4) Admire The Ability Of Google+
One of the most important things, when you are fighting for the attention of Google, is to give an importance to the Google+ platform that it had. Surely you can do that.
Make sure that you spend your time and effort into creating an online presence on this particular platform as it will be great for your social media SEO as well. Make sure that you optimize the profile that you have and the company page as well.
It is having a business page which can help you in optimizing the SEO of your business. So spending at least 10 minutes in the Google + is just enough to work for the optimization. Link building, blog writing, and sharing, create additional social channels too.
Keyword rich descriptions and content can be a great thing in here. Not only will Google+ be a great thing for the business but it will also make sure that you are able to do other tasks as well. When it comes to social media SEO, Google+ is a tool that you might want to use again and again. If you do that, then the results that you get will be impressive for sure.
5) Visual Content Works A Great Deal
Whenever you post videos and photos on social media, it not only attracts the people but it also makes sure that your brand gets all the likes and comments that it needs. That will surely make a great impression on the search results as well, don't you think.
This is one of the most important reasons why people invest so much time in creating content that can be incorporated with visual media in the first place. You might not know it yet but visual media can do wonders for social media SEO and the best way to know all about it is to try it first.
Content should also be optimized. Content is the only thing that the viewers are reading and knowing about you.
So, you have to get the content worthy enough and should also be interesting. Include the relevant keywords in your content that would make it easier to find out too. Twitter is an ultimate platform where the contents can be conveniently shared.
6) Pinterest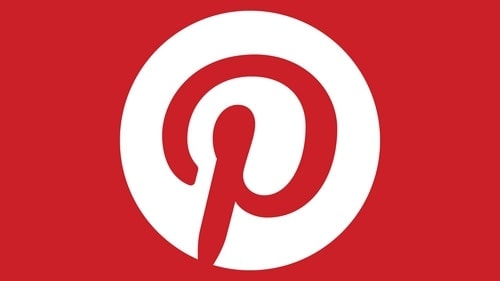 It is another way to get the optimization done in perfect way.
It is a great option or link building and improves the strategies too. The content visibility also increases with the Pinterest shares.
The pin links are customizable and can be pointed to the website too.
In Conclusion…
Avoid such mistakes like making the social media sites public, creating an FB profile instead of FB page, not customizing the URL of the FB, ignoring the business names, name the photos and the file uploaded, duplicating others contents or websites.
Don't ever do these things and follow the right things that can give you the ultimate optimization.
When it is social media SEO regarding the business then, it is something which would take time. It is not a matter of a single day. Slowly you will look at the changes that would occur with the business.
Focus on these things and you would surely get the result. surely your business will grow.
So, that is how you can easily and effectively use social media SEO in order to boost your business on the search pages. Use these tips and you will see the results for sure.
In case of any doubts, feel free to share your queries with us in comments below. Our experts will guide you in the most personalized manner feasible.
Liked this post? Check out these detailed articles on
Topic of SOCIAL MEDIA MARKETING
Alternatively, check out the Marketing91 Academy, which provides you access to 10+ marketing courses and 100s of Case studies.