Whenever something needs to be found out about a product or a service, people look out for search engines such as Google. So, this is for sure that if you wish to get exposure, one of the best ways is to take help of the search engines. SEO for Small Business will help you ensure that exposure like a pro.
Of course, SEO has become one of the best marketing strategies for most of the companies and brands today. SEO is the complete procedure of affecting the visibility of a website or a web page online in a web search engines results, which are usually unpaid. This is also referred to as 'natural', 'organic' or 'earner' result.
While you are looking out to have this marketing strategy of SEO for your company, here are some of the important things that you need to consider :
You should have a proper budget so that you can compete well with the competitors.
You need to have patience because SEO can take up time in a competitive market.
A lot of space is eaten up by the ads.
Some of the search terms are already taken up by major competitors.
SEO targets a variety of searches including
Image search
Video search
Academic search
News search
SEO differs from the local search engine optimization, wherein SEO is focused on national or international searches, but local search engine optimization focused on optimizing a business online presence. SEO consider the way a search engine works, the computer programmed algorithm which influences search engine behavior and what the people usually search for.
Top 10 SEO Tips for Small Business
1) MAKE A THOROUGH AUDIT OF YOUR WEBSITE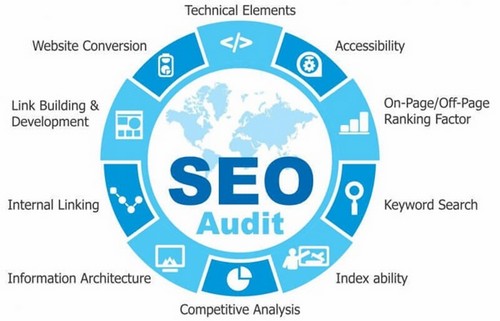 Before doing any business, one should know where you are lacking in your website and what you can do
to improve and develop. There are an array of benefits that can be obtained from auditing your website-
Start from looking at the basic attributes of SEO like metadata, deep linking, keyword density.
Try to make sure that each contact in your website is unique with at least 600-700 word length
A complete competitive evaluation should be done against contents in competitor websites.
There should not be any redirected links or broken link and the website should open in a matter of seconds.
2) KNOW YOUR USERS
For all search engines including Google, one of the most important things is user metrics which helps in determining the search rank of a website. The knowledge about the user helps to provide the contents accordingly to make the websites more successful and also useful for its users.
The Knowledge about user's interest is valuable to provide contents accordingly and retain the customer to the website.
3) UPDATE AND UPGRADE YOUR WEBSITES FROM TIME TO TIME
Quality of user experience provides a great consideration in having a website. The website design and corresponding Ux matters very much. The most important thing is that the design is not made once and for always. In fact, the design of the website should mature and the quality should increase over time.
The website runs a risk of losing domain authority, page authority, trust, search rankings if it gives an outdated look.
4) FOCUS ON LONG TAIL QUERIES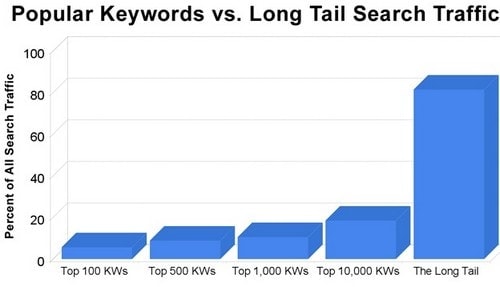 A few years ago, the websites focused on a limited number of keywords. But nowadays the web uses algorithm more powerful than before. Thus creating a need to focus more on queries than keywords, thus bringing the concept of long tail keywords.
Most of the top-notch content campaigns mainly depend on search queries which show a definite purpose.
5) MAKING METADATA EFFECTIVE WITH ACTIONABLE KEYWORDS
If a user arrives on your website, you have the opportunity to engage them on your website. But if they don't arrive, you will have to persuade them to see your website.
Give time in finding the most searched queries and then the metadata should be optimized to those key phrases.
Too many keywords should not be used in the metadata
6) VISUAL CONTENT
Visual contents can be a huge asset if you know, the best way to use them. Optimizing text with highly relevant images and visual contents makes the content successful in the ranking.
Visual contents are more popular, as they make the process of learning quicker.
The quality of the image is more important than its quantity.
Stock photos should not be preferred as they are less effective than unique, detailed images.
7) GET THE DATA THAT MATTERS THE MOST
Proper tracking and record should be done on the website visitors and its users. This method of tracking user data makes the user experience better by providing scope for improvement.
Some of the important information that should be known about the users, the pattern of users-
Keep a record of people visiting the website
Find the source of website traffic, which can allow for maintenance conversion
Find out the categories that are browsed regularly and the web pages that are most popular.
Track the number of visitors converted into actual customers.
8) OPTIMIZE & CATEGORISE THE PAGES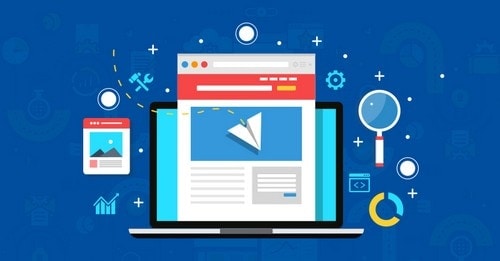 Every single page in small business websites is important. Some of the pages that provide a key role are- About, Services, Products, Contacts, FAQ so on and so forth.
There are content pages, which provide very important and rich useful information for the target audience. If a customer visits the website and faces in difficulty in understanding where to find a page on a category, there is a risk of losing the customer. To save the customer from such difficulties the pages should be organized in a proper manner and order.
Some of the local search engines give the opportunity to keep a business into more than one category.
9) CREATE A LOCAL PLACES PAGE TO ATTRACT LOCAL CUSTOMERS
Data on customer reviews show that 7 out of 10 online customers trust opinions on review websites. When you claim your business page in Google, a local citation is created. This is used by Google, in its search ranking algorithm to determine the relevance of a particular page.
10) SOCIALISING SEO
The final step is to socialize SEO that can play an important role to boost the presence of SEO for Small Business. Business data is being shared within the organizations in distinctly two ways.
The knowledge sharing process should be socialized among everyone to get all teams, remain updates with the latest information.
New knowledge should be integrated and expertize has to be made available through social channels.
Here you need to understand that investment done in organic SEO for Small Business is an important strategy to build up a successful small business whether it is online or offline. A solid strategy can help in occupying a wider range of market and create awareness of your product or service.
The SEO tactics and strategies can help to improve the search presence when properly implanted, providing a base for the growth of your business. By choosing the right SEO service provider, you can ensure the sales driven presence for your business on the web.
Let us now understand how you can choose the right SEO Service provider for your business –
Ways to Find A Proper SEO Provider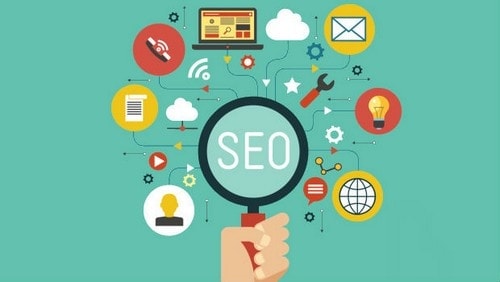 Finding a proper SEO provider may need a lot of research work. Some of the basic research that you can do consists of a detailed study of the website. Apart from this, it is important to ask a few of the questions to the providers.
1) How will you optimize The SEO?
It is important to know the strategies of the company to improve your SEO. A good service provider should mention some of the important terms such as on-page optimization, technical audits, local SEO, mobile optimization, keyword research, content optimization, link building, and so on.
2) What is your key Specialty in SEO?
There are a number of SEO works to be done. Small firms focus on just one specific work. Hence, it is important to know the SEO work in which the firm specializes.
3) What kinds of SEO Works you do per month?
It is important to know about the planning of the first three months. Check whether the per month planning consists of important options such as technical audits, content creation, link building, and similar options or not.
4) What Are The Strategies For Link Building that you prefer?
It is important to know the strategies that the firm will utilize in the method of link building. Options such as link farms or a private blog network is normally not accepted to be much fruitful. Take a guarantee from the firm that the links build will be as per the Google terms so that the domain does not drop down.
5) How do you follow Google's Webmaster Guideline?
One of the basic tricks that you can try out is to talk about Google's Webmaster Guidelines. It will show that you are someone who has much of information and the firms with a low profile or standards will automatically be out of the queue.
6) Ask For Case Studies And Examples of past Companies?
Ask for case studies and examples of clients that the firm has worked for before. You should check out the results that the previous clients have achieved with the help of the firm.
7) How do you track the progress of SEO for Small Business?
You should check out with the metrics that the firm makes use of for tracking progress. It can't be expected much from the small firms, but when it is a decent firm, you can expect different options for the process.
8) What are the terms of your Contract for SEO services?
It is important to know about the contract. There is no point of investing money on a firm for a long time that is not offering proper results. You can have a clause in the firm as per which you can come out of the contract at least after 3 months when you are not seeing any results.
9) How will you report us each month about the progress of SEO?
It is important to check out the progress and also the activities that have been done by the firm. You should check out with the firm about the way how they will provide you a report for each month.
10) When do you review the progress of your SEO?
Ask the firm about the strategies about reviewing the strategies. If it is a good service provider, they will provide you result after a duration of six months or will make a change in the strategies.
With these questions, you can easily find the best SEO service provider for your Small business.
Let us now discuss if you yourself can handle SEO of your business or not-
Can SEO Be Done On Your Own?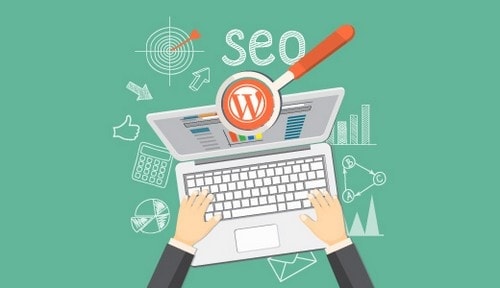 Of course, you can do some of the SEO of your own.
But yes, the professionals know the better tricks and are aware of the various options, and hence can provide much better results. In this way, you can invest your time in doing some other productive works too.
Though it is a great thing to take help from the professionals, it is also a great idea to know about it. Even for a small business, it is important to know about the SEO strategies so that you can be a good buyer in terms of selecting the right service provider.
You can find out different online courses and tutorial videos that can help you do the SEO for Small Business like an expert.
Liked this post? Check out the complete series on SEO