If you want to increase attendance to your event then creating Facebook Event on your Facebook business page can help you in the most beneficial and result-driven way possible.
The whole process of creating a Facebook event is quite simple and revolves around a few simple steps. In the event that you need to advance your event, you ought to make a Facebook event utilizing below give two methods –
Event Creation utilizing your own Facebook profile
Event creation by means of a Facebook page
In this post, we will be primarily discussing the second option because the scope of the first one is limited. Opting for the first method will offer you a chance to set the event as "Private" and simply welcome particular individuals related to your profile.
However, the second method offers the unlimited possibility of optimizing your event reach and conversions. Therefore, we should take a gander at the second method straight away. Before understanding how to create an event, let us understand why you should create an event on Facebook-
Why create a Facebook Event?
Different benefits of creating a Facebook Event are-
1) Better Management & Controlling Power
When you create a Facebook event, it will give you a chance to manage various things with utmost ease. You will be able to analyze precisely what data and visuals show up when somebody shares your event. You will be able to add co-hosts (other Fb pages & profiles) to the event. You will also be able to control who is permitted to post on your Fb event wall.
2) Default features of Facebook Events for better Scheduling & Optimization
You will find default features from Facebook that will help in better channelization of a Facebook Event. You will get an event calendar that you can install on your site. You will also get QR codes that will help in an offline promotion that can connect people directly to your event.
3) Result driven insights & Conversion Oriented Exposure
You will be benefitted with Facebook insights as it indicates a lot of valuable details about your marketing and adverting efforts on Fb. You will get to know about lead generation, engagement, and conversion of the Facebook Event.
Above all, Facebook Event gives you a considerable measure of approaches to advance your events and brand in the easiest yet in the most profitable manner possible. You can highlight your event by moving the "Upcoming Events" segment to the highest point of your Facebook page. You can also pin an event as the best post.
It also helps you to use the event wall to persistently share related content. You can additionally Go live from your Facebook event on the day it happens to animate greater commitment. Facebook also suggests your event to other potential guests. You can also add a "Ticket URL" link that will drive individuals to where you offer the tickets for that event.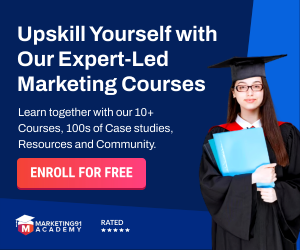 Therefore, you got to know how the Facebook event is going to help you. Now, how about diving deep into how you really can create a Facebook Event-
Steps to create an event on a Facebook page
You will have two primary approaches to create a Facebook event for any particular page. Let us understand both of those-
Creating an event from the relevant Facebook page
Creating an event from the main Facebook view
Creating an event from the relevant Facebook page
1) You need to open your Facebook page and then click on "Event, Product +" that you will find in the status bar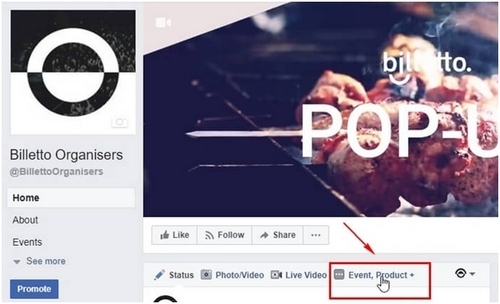 2) Now, you need to choose "create an event" from the rundown that you see

3) Then, you should fill in the event details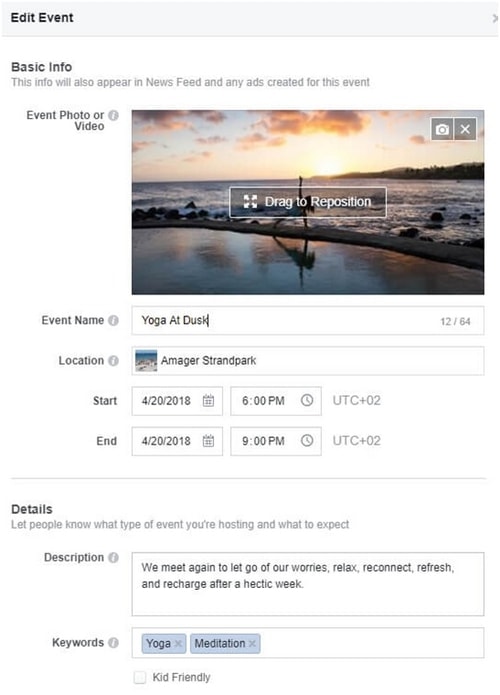 Creating an event from the main Facebook view
1) You need to tap on "Events" that you will find to the left side of the News Feed
2) Then, in the second step, you should tap on "Create Event" catch on the LHS of the page
3) Now, you need to choose "Create Public Event" from the list
4) Then, you need to go into "Event Host" dropdown and pick the Facebook page you need to connect with this event
5) Finally, you will be requested to fill in your event details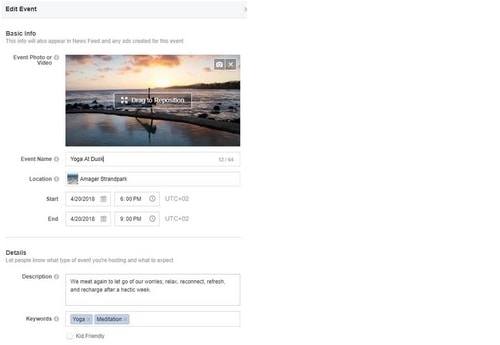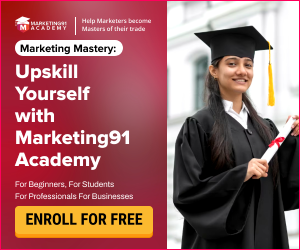 Let us now discuss different elements of a Facebook Event
11 Elements of a Facebook Event
1) Event Photo or Video
This can be understood as the fundamental picture or video that your audiences will find in their News Feed. You should utilize a lively and appealing picture that is fully relevant to your business. It is important here to restrict the measure of text you use in your banner pic. This will offer convenience to mobile users. For creating powerful Event Photo or Video, you can use tools like Canva that will help you make a Facebook Event Covers utilizing preset formats.
2) Event Name
In Event Name section, you should include the most appropriate name for your event. Here, you are restricted to 64 characters and you need to pay attention to this and create an appealing name within this limit.
3) Location
This is again very important and you should give the location details being as specific as possible under the circumstances. It is going to naturally create an intelligent map, so users discover directions just with a single click. Facebook also suggests your event to the people who search for nearby events using your location details.
4) Frequency
For one time events, you need to leave the dropdown at the default "Occurs once" setting. You only need to give the details of date and time of your event. However, if you are facilitating different events repeatedly, you can set up a daily/weekly frequency or can select particular event dates. Doing as such will spare you a considerable measure of time because you won't need to fill in similar event detail for every event.
5) Description
You should utilize this to give out every fundamental insight about the event. You can tell here who, where, what, when, why of your Facebook event in the Description section. Utilizing #hashtags and @mentions for tagging significant individuals, for example, stars, performers, etc. is also important.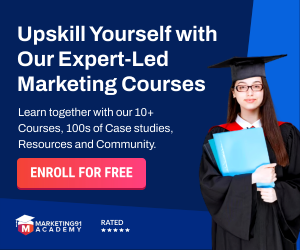 6) Keywords
You should pick two or three keywords that best portray your event. It will encourage Facebook to propose your event to the individuals who will be interested in your event.
7) Kid Friendly
In the event that you need to feature that your event is suited for children, you should check this box while configuring your event.
8) Ticket URL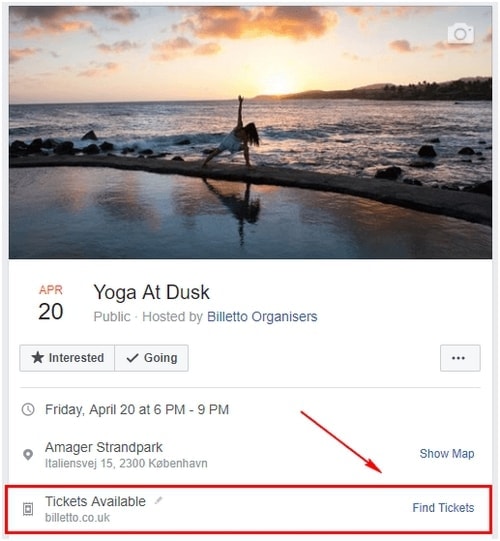 In case you are offering tickets on any other site or page, in Ticket URL section, you can embed a link to let your Facebook event visitors land on the ticket page. It will let 'Find Ticket' link show up on your event page.
9) Co-hosts
If you and some other partners who are going to co-host it are organizing this event, you can include their profiles or Facebook pages in this section. This will allow them to roll out improvements to the event and elevate it to their friends and followers that will ultimately help in widening the reach of your event.
10) Posting
You have three choices here: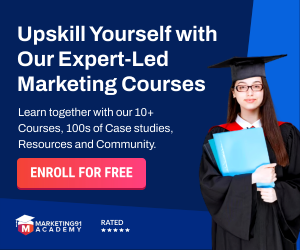 Anyone can post (reported posts must be approved)- in this, all posts will be published excepting if they're reported by somebody
Anyone can post (all posts must be approved)- in this, you will decide which posts should get published
Only Hosts can post- in this, only you will be posting on your Event wall
11) Guest Lists
This one is the last choice while configuring your Facebook event. You can hide guest lists, so no one but you can see who is going to attend your event. However, industry experts recommend opting for 'Display Guest List' option. This will increase your chances of converting more individuals to your Facebook event. When people know someone of their friend circle is going to an event, it motivates them to join that event.
Finally, when all the event elements are perfectly filled and you are content with all those details, you should tap on the "Create" button in the base right corner. If you create your Facebook event from the Facebook page, you would be required to click on 'Publish' button.

Now, your Facebook Event is ready to go live!
Final Thoughts
On the concluding note, we hope you would have understood how to create Facebook Event and use it to optimize the reach and conversions of your events.
In case of any doubts about the right use of Facebook Event for your benefits, share your page and event details in the comments below. Out experts will guide you in the process to make your event highly successful.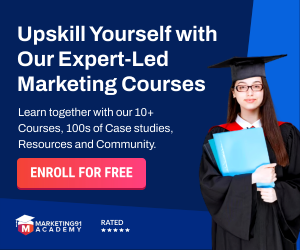 Liked this post? Check out these detailed articles on
Topic of Facebook Marketing
Alternatively, check out the Marketing91 Academy, which provides you access to 10+ marketing courses and 100s of Case studies.