Do you remember how Facebook gained popularity instantly and the craze kept on growing by each passing time? The same thing happened when Instagram stepped into the social media platform. All over the world, the social media option Instagram has successfully got a huge number of profiles.
The mobile application of Instagram has made it easier to use and stay updated all the time. Not just for personal use, Instagram has also now found its way in commercial usage.
There are so many brands that take to Instagram to promote their brand and products in an attractive way. And that is why knowing the right techniques to build Instagram followers is one important hack that can easily and effectively optimize the presence of businesses on the web.
Instagram is all about pictures and this has made it even more popular.
You can, of course, add up a small description of the media that you are adding but the main subject is the image or the video that you are posting.
Whatever it is, you need to keep in mind that Instagram has now become one of the favorites for the advertisers and brands also. They post ads so that people can view them and soon follow them on Instagram.
But is it so much easy to get a good number of followers on Instagram after posting an ad?
When the competition is so much high, it is not that easy to build Instagram followers on your profile so easily.
There are a few of the strategies and tricks that you can make use of so that you can get noticed and you can get more followers on your Instagram page.
Top Strategies to Build Instagram Followers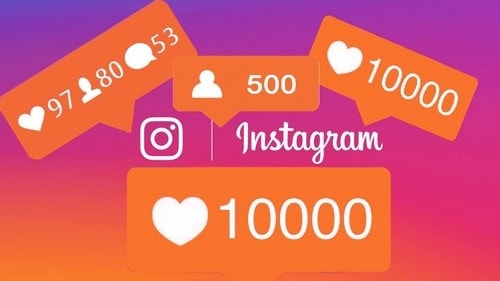 1) Get Noticed More Often
If you will get noticed more often, people will get habituated to you and will surely wish to see your profile and page once and try to know more about you.
Set up a frequency such as every week or once in a fortnight to come up with an ad post that is highly attractive. It can be about a product or a service that you can present in an attractive way.
Noticing such amazing and attractive options, some of the viewers will surely wish to see more of such products and services. In such curiosity, they will view your Instagram page and may also start following you. One of the major reasons to follow you, in this case, is to get updates on such products and services even more.
Hence, you should not stop the process of posting regularly if you wish to retain such followers and welcome more followers like them.
2) Focus On The Ads That You Are Posting
Just posting an ad will not do, you need to be highly creative and innovative in your thoughts.
There are so many competing brands that are coming up with various products and services. You need to do something different than them so that you can get noticed and people can stop by and wish to know what exactly the ad all about is.
Tell a story in 30 seconds or highlight a feeling that everyone has in them.
Do something that the viewers can really relate to and can get so much moved that they find their way to your profile to find many more such ads and finally end up following you.
3) Use Hashtags & be Creative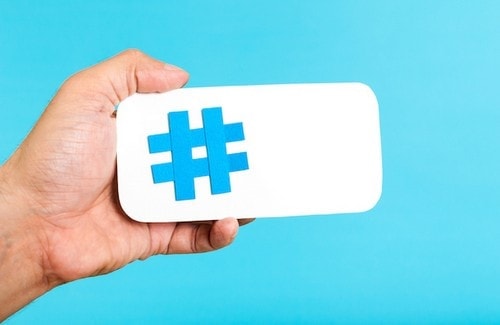 It is always said to move with the current trend in order to stay ahead of all.
Making use of the hashtags is one such trend that you should follow. Making use of the hashtags can open up your exposure to an even larger audience and that too at different locations.
This means a wide number of audiences are viewing your post and so there are high chances that a number of people will respond to your ad.
There will be some people who will like your post while others will comment and many of them will also visit your page and start following you.
You should look way beyond the boring on word hashtags. You need to show your creative side here. Come up with something that is unique or can instantly connect with your audiences. Being funny, or sarcastic will always do the trick. Below, in the image, you can see some creative Hashtag attempts of WeWork –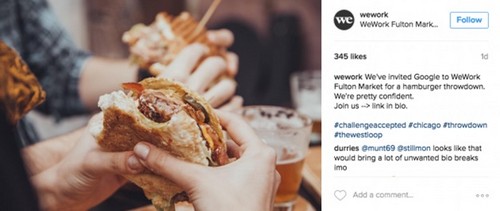 4) Promote On Other Sites
There is no harm is promoting your page on other sites in order to build Instagram followers.
You can make a small ad video of something interesting and then at the end can ask out the viewers to follow you on the Instagram page to get more such videos.
Some of the places where you can promote to get followers on Instagram are Facebook, YouTube, and many others. Develop an interesting video and provide an attractive title will make the viewers open and watch the full video.
In the end, you can talk about following you on Instagram. If not all, at least a few of them will surely follow you so that they can get to see such videos even more in the future.
Cross promotion of your dedicated hashtags on different platforms would also do the trich here for you.
5) Go With The Trend
As mentioned before, going by the trend is very much important.
Not just hashtag, you should also choose topics that are very much in trend in order to attract the viewers and then asking them to follow you.
You can focus on topics such as festivals during the festive season, patriotism, an emotional or heart-touching incident and so on that can bring out the emotions from the viewers.
This will help you in making the viewers think about you. In such a way, a good number of people will surely follow you.
6) Run Contests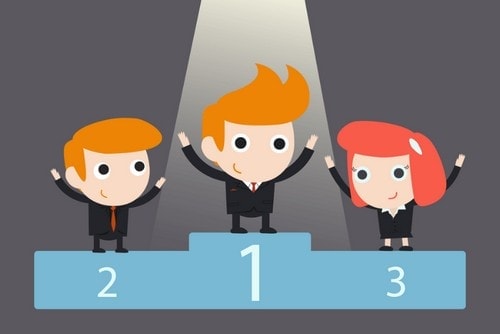 One of the best ways once again is to run contests on Instagram.
Come up with posts of contests and lucky draws so that you can grab the attention of more people. People love free rewards and prizes. For such free and exciting prizes, viewers surely try to be a part of the contest or the lucky draw.
This is an amazing situation where you can ask people to follow you. A very simple step is that when the viewer is almost halfway to the contest or the event, a popup comes up stating to follow the Instagram page in order to proceed ahead.
A maximum number of people who have got very much interested in the event will surely follow you in order to complete the contest. Coming up with such contests and events can help you surely to build Instagram followers in a convenient way.
7) Use your bio URL like a Pro
URL bio is the one place that can build Instagram followers for you quite effective but you need to use it adeptly.
No need to always link your bio with your site homepage. You should keep on changing it and try to link it to your newest or the trendiest content.
This way, you will be engaging your audiences in a more creating and compelling manner.
8) Use Email Marketing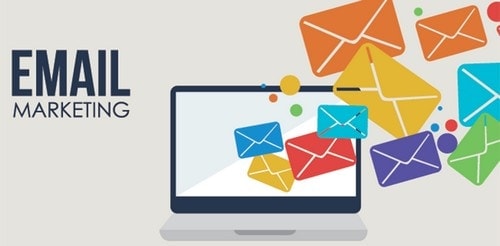 Sending a personalized message always works if it has been sent in an effective way. If you have a good email list, you can always make use of it to build Instagram followers.
You can choose options such as displaying an eye-catching product in the email image or offering a huge discount and providing an expiry to it. Offering an expiry to something makes the viewers anxious and they often think that they should at least try once to have a look so that they do not miss out a great deal.
Along with such options, you can put up a condition to follow your Instagram page so that the viewers can avail the offers.
9) Make your Captions Appealing
Yes, it is true that a pic on its own is equivalent to thousands of words, but you need to understand here that without captions, you will be missing a great hack to build Instagram followers for you.
So, use captions in the most creative way possible. Opting for some Storytelling attempts with your captions would be just awesome in connecting and converting more number of audiences.
10) Buy Followers
There are a number of ways that can help you build Instagram followers organically. But all these need extreme patience and a lot of work and dedication. When the competition is so much high, everybody is in a state of rush.
Nobody is ready to have patience and work and hence people are coming up with some other options to get Instagram followers. One such way is to buy followers online.
There are a number of ways how you can buy the followers for your Instagram so that you do not have to spend much time and effort in getting the followers organically. You just need to get in touch with the right kind of service provider and you can start buying followers as per your requirements.
The procedure of buying the followers is quite convenient where you just need to put up your Instagram profile name or your email id of the profile and then need to select the package that you need to have. After selection of the right package, you need to buy it online, make the payment and after some time, you will notice an increase in your Instagram followers.
11) Use Influencer Marketing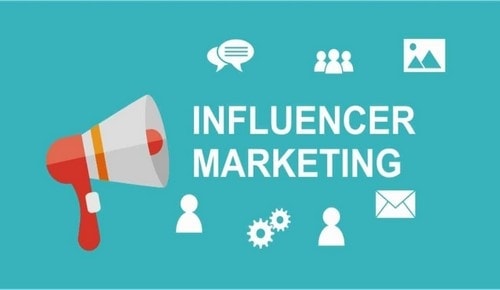 You need to find out the influencers in your niche or industry.
Connect with them and ask them to promote your content in their posts. Ask them how much they will charge, what are their conversion frequency, plus you should also check if their claims are right or not.
Then, you can have a spending plan to incorporate influencer marketing strategy in your Instagram Marketing strategy
12) Use the right Filters on Instagram
Instagram community is quite sensitive to photo filters, and you need to pay attention to those as well.
You should opt for the filters that can productively influence engagement for your posts. Some of the most common filters here are-
Normal (No Filter)
Clarendon
Juno
Lark
Ludwig
Gingham
Valencia
X-Pro II
Lo-fi
Amaro
13) Use Highlights Feature to Organize your Stories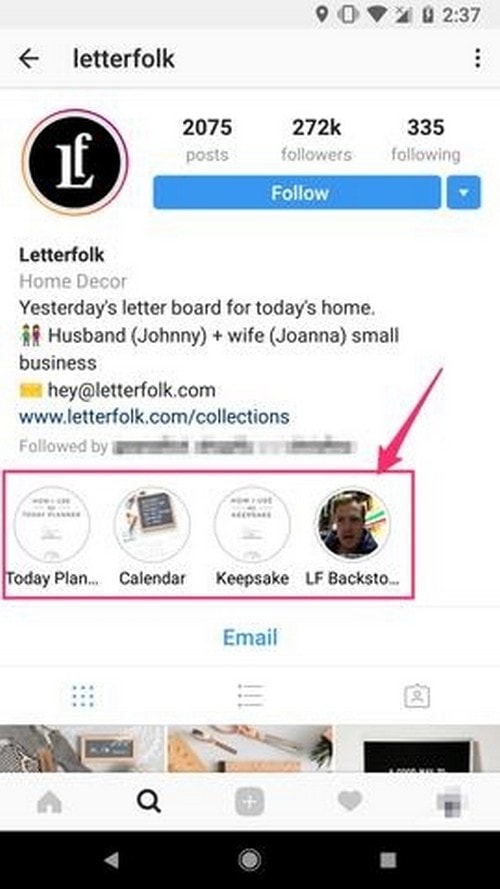 To convince your visitors, you would have only a limited time, and you need to use the best maneuvers to convert them. So, here you should organize your stories in the most appealing manner by using the Highlights feature.
You should organize your stories in such a way that it should best describe your account. You can use stories for creating trailers that can tease your audiences about the exclusiveness of your account.
You can use this feature for organizing your stories into themes, plus you can also promote your items via swipe uplinks
In addition to these tips, some other easy hacks to build Instagram Followers for you are-
Use of geotags for boosting local discoverability on Instagram
Paying for running sponsored posts and product reviews
Stealing the followers of your competitors by engaging with their posts and using befitting strategies
Knowing the right time to post on Instagram will do the trick for you
In Conclusion
Getting a good list of Instagram followers is a great thing as it offers you a good number of views each time on whatever you are posting.
Also, it encourages many of the other people to view the post that you have posted and then follow you back. With so many followers on your page, you are able to advertise your products and new offers in front of a huge audience. Surely, a good number of followers and viewers from these show real interest in the products and services and soon turn out to be a potential customer in the near future.
Liked this post? Check out these detailed articles on
Topic of SOCIAL MEDIA MARKETING
Alternatively, check out the Marketing91 Academy, which provides you access to 10+ marketing courses and 100s of Case studies.