We all know what marketing is about right? It is just like getting your message to your audience. You want to let your audience know about the products and the services that you provide for them.
Basically it just a market but you actually need to grab the attention of people by getting your voice heard across a sea of other competitors. –And for this, there is no any other platform which is better than social media. That being said, there are many businesses that fail to reap off the benefits of social media because they do not have the right Social Media Marketing Strategy.
Sure there are many ways in which they dabble with the ideas and put their different thoughts into advertising and content. But this is where they are wrong. Do you want to know why?
It is because the potential of social media exists in the implementation of the right social media marketing strategy as per business niche, demographics, and immaculate targeting. If you integrate these, the pervasiveness and craze of Social Media will empower your business to get more bling for your bucks.
The Never Ending Craze of Social Media
Today, there are so many users on the internet that are on Facebook. More than half the population is on the internet these days and all of them are on Facebook as well. They search every single thing on the Internet and social media is their prime-time hub for sure. In the same way, platforms like Twitter, LinkedIn, Snapchat, Instagram, etc. are there to pull in the widest number of people on the web.
So, why wouldn't marketers invest in social media for the growth and popularity of their business?
But, despite making a good spending plan in Social Media for business, a few marketers say that they are now accomplishing their business. However, let me tell you here that the success rate of a social media marketing campaign is quite higher for the adept marketers.
So, where exactly does the problem lie for those who are not being able to accomplish their objectives?
Well, the problem is that if you want to go social with your business, you would need some more effort than just making a profile. Believe it or not, there is so much more to learn and explore in the social marketing and posting on Twitter and Facebook isn't going to be enough.
For being famous, you need to plan more, strategize more, and create a master Social Media Marketing Strategy that will make you invincible.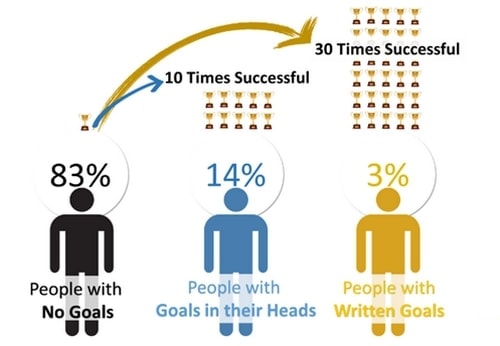 Now the question is, how exactly are you going to do that?
Well, that is why we are here. Don't worry, we have got your back.
How to Build a Social Media Marketing Strategy?
Here are some of the tips that will help you make an awesome social media marketing strategy. Make sure that you follow these tips properly.
1) Audit The Current Presence In Social Media
You need to know yourself and your customer in order to create an innovative plan for social media marketing. You cannot go any further if you do not analyze the present situation that you are in.
There are some areas that you will have to consider when you are auditing the presence of your business in social media. You need to check the network where you are active in the current date.
Also, you need to see if your networks are all optimized or not. If you have more than one networks, then you also need to see which ones bring you the most profits. Also, analyzing the profiles of the competitors is a very important thing.
After the deep analysis of your social media presence, you will be able to move any further to make your plans.
2) Document Your Ideal Customers
This step will require you to study the customers that you currently have in your business. One thing that you need to remember is that being specific is the only option that you have in this scenario.
In case, you have already identified the market that would be your target, then it is all fine. Believe me, there is nothing worse than having the wrong customers for the products.
Let us give you an example, if you have a business that sells books for children, would you target 50-80-year-olds as your audience? Well, of course not.
This is one of the most important things to remember when you are making a social media marketing strategy. Take into account all the factors that will help you in deciding the ideal customers.
Learn their ages, locations, job titles, incomes, and other things as well. If you do that, you will see that the results are awesome for sure. Facebook Insights can help you with this and you can easily find out all the important reports related your niche, demographics, competitors, ROI and so on.
3) Create Your One Social Media Statement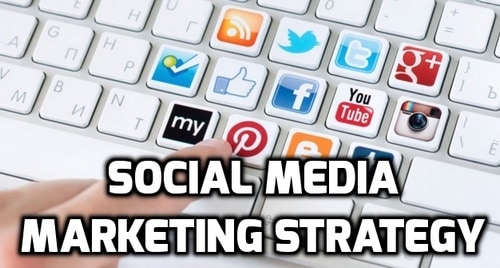 In a world of competitiveness, it would really help you if you are able to stand out in the crowd. The only way to do that is to have a unique voice and thought process. If you are not unique, trust me, you are not in the game anymore.
The Social media mission statement of yours will provide you the opportunity to be unique. This is the one thing that will drive all the future actions that you take. So, you need to put some serious thought into the whole thing for sure before finalizing your social media marketing strategy.
This particular statement that you make will be a mirror for the plans that you want to use in the social media platform to make your presence known to the whole world.
This is your brand identity we are talking about so you better be careful with it. One other thing that you need to do is keep the target audience in mind before you finalize the statement.
4) Identify The Success Metrics That Are Important
Measurements are important no matter where you go and same is the case with social media marketing strategy. How else are you going to determine if the marketing efforts that you are making in social media are useful or not? No, we are not just talking about measuring the followers.
We are talking about the profits as well. After all, you need to make money from your efforts otherwise what is the use of anything at all.
Some of the metrics that you need to consider are the conversion rates, brand mentions, reaches, time that people spend on your website, shares, and so many other things. Remember that it is very important to so take your time and measure up everything.
5) Know when to use Paid Social Media Advertising
Paid social media ads are very effective in ensuring targeted advertising for businesses. That is why it is very important for marketers to pay proper attention to social media ads while making a social media marketing strategy.
From Facebook and Twitter to Instagram, Snapchat and LinkedIn, you can run social media ads on all the Social media Platforms. This will widen the reach of your business and let your posts reach in front of the most relevant audiences who are ready to make a purchase or do favorable actions.
Let us have a look at types of ads on different Social Media Platforms-
Types of Facebook Ads- Photo Ads, Video Ads, Carousel, Slideshow, Canvas
Instagram Ad Types- Photo, Video, Carousel
LinkedIn Ad Types- Display Ads, Sponsored InMail, Sponsored content, Text Ads, Dynamic Ads
Ad Types on Twitter- Promoted Tweets, Promoted Account, Promoted Trends
Snapchat Ad Types- Snap Ads, Sponsored Geofilters (for larger companies) or on-demand Geofilters (for smaller brands), Sponsored lenses
Pinterest Ad types- Awareness campaigns, Engagement campaigns, Traffic campaigns
Conclusion
In addition to all the aforestated tips, having an adept knowledge of social media tools is also important to make powerful Social Media Marketing Strategy for your business.
So, there is no doubt about the fact that social media marketing is certainly a very important part of getting success and growth for the business. That is why you need a proper strategy to plan and plot whatever the next move for your social media campaign is going to be. These tips will definitely be a great help in creating the best social media marketing strategy.
In case of any doubts or query about Social Media Marketing Campaign, feel free to ask us in comments.
Liked this post? Check out these detailed articles on
Topic of SOCIAL MEDIA MARKETING
Alternatively, check out the Marketing91 Academy, which provides you access to 10+ marketing courses and 100s of Case studies.