Advertising is probably the most important factor in the success of any business. With the arrival of Digital marketing concept, it has become really easy to advertise your products through the internet and make it reach your targeted audience. There are many modes in which Digital marketing can be done and social media marketing is one of the best forms in those.
No doubt, Facebook is the leading platform of social media but promoting your business on other platforms like Pinterest can be really effective. Here in this article, we will talk about advertising on Pinterest and how you can do it effectively.  So, do you wish to know how to advertise on Pinterest?
Well, you will be thrilled to know that we are here to help you out. This article exactly talks about the platform of Pinterest and how one can use it to promote their products or services.
When it comes to Pinterest, you need to make sure that you are all prepared for the business. Pinterest might not be one of the most popular platforms such as Facebook, Twitter, and Instagram, given that it has only 200 million user count for now, but there is no doubt that Pinterest will be very useful when you want to promote the products that you have.
Pinterest is a platform that is used by the people who want to gather some important pieces of information about certain purchases that will be good for them. Such is the effectiveness of the platform that Pinterest is now ahead of Instagram in persuading the people to make purchase decisions.
So, when you advertise on Pinterest, then you will definitely get the best results possible for the products that you have.
However, you do need to make sure that you are all prepared for the challenge to know all about advertising on the platform of Pinterest. Lucky for you, we are always here to help you out with our tips and tricks.
So, how did you think we will leave you alone to deal with it now? Let us get started then.
Pinterest and advertising –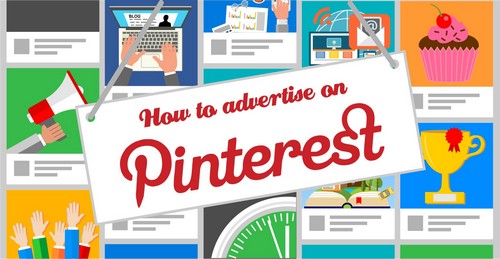 Pinterest which claims of 200 million monthly active users was started in 2010 and is widely popular among the people on the internet mostly in the US. You can basically pin the visual contents from your own website on Pinterest and make it reach your targeted audience. The description can also be added as well as links along with the images in order to refer to your website.
Labels can be given accordingly. You can call it the collection of virtual bulletin boards. You can add different types of Ads on Pinterest like;
Promoted Pins
Cinematic Pins
Promoted app Pins
Promoted Video Pins
One-tap pins
How Can You Easily Advertise On Pinterest
By considering the fact that there are around 200 million monthly active users which are definitely not a small number, advertising on Pinterest becomes a must and can prove to be really effective. Most of the users on Pinterest are women, so if you really want to get the best out of it then targeting women can be really effective for your business.
The primary requirement for Advertising on Pinterest
First of all, you need to Register for a business account on Pinterest which is free of cost.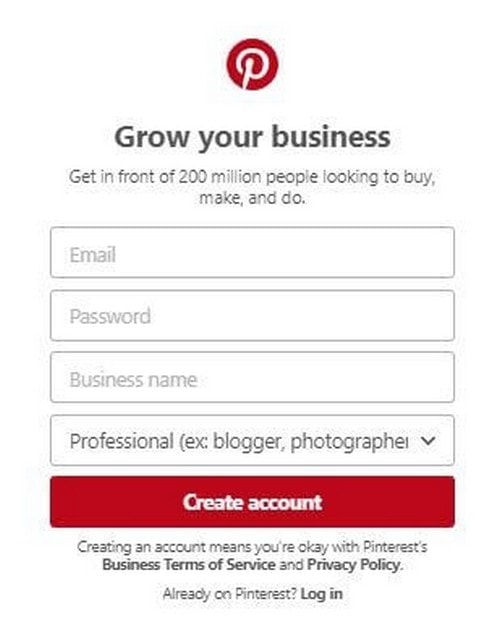 After you have a business account, in your profile section add your website's URL. After this, you will have to claim your website which can either be done by adding codes in the <head> section of your website's index or you can download a file from Pinterest and then upload into the root directory of your website.
Now you will have to generate Pinterest tag which can be done by clicking on 'Ads' and then 'Conversion tracking'.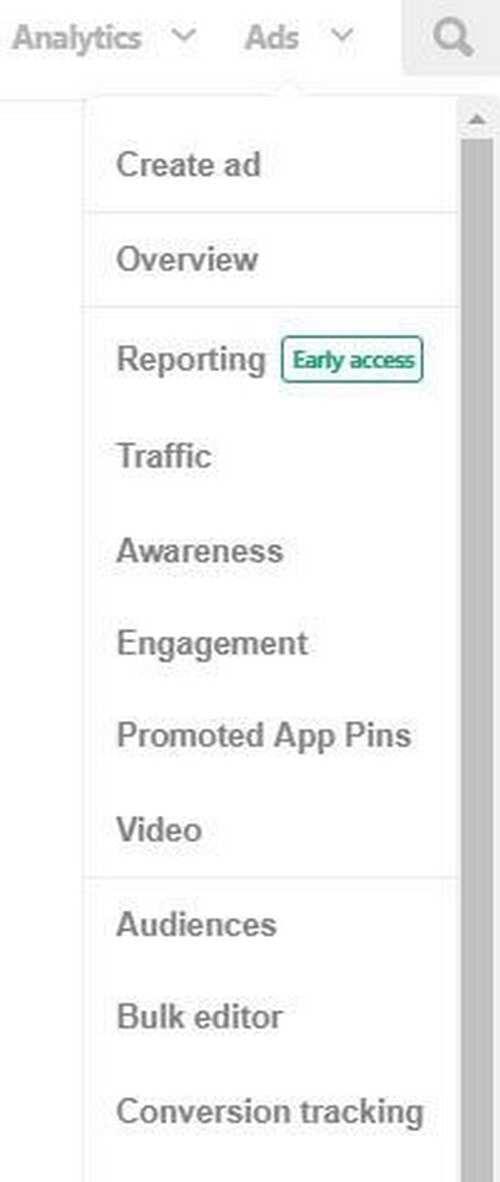 Now if you have a newsletter list then you can upload it on Pinterest and then you will have to Pin contents on Pinterest. Different types of pins here for you are-
Vertical Pins
Rich Pins
Buyable Pins
Let us have a look at some of the best tips and tricks that you should use when it comes to advertising on Pinterest. Surely by now, you have an idea of how amazing this platform is. So, all you need now are some tips and some additional help.
1) Set Up Your Business Account
When you want to use Pinterest for your business, then it is mandatory that you have a business account on Pinterest as well. Now, that can be done in two different ways.
You could either go for a new business account or you could just use the existing one that you have and then turn it into a particular business one.
For those who don't have a business account that is confirmed with their business website, then it can be a bit of a problem for these people. We would recommend that you do this at the earliest.
2) Choose The Goal That You Have For The Ad Campaign

Do you know the purpose of setting up the ad campaign that you have on Pinterest? Well, this is the first thing that you have to do. You need to make sure that you know exactly what you ads will do.
Whether you want to increase the awareness for your brand or you want to get more customer, decide first and then set your ads. This is the only way to make sure that you have the right approach.
Most people make the mistake of not setting up a goal first and then regret it later when their ads don't provide the same response. So, don't make this mistake and choose your goal effectively.
3) Choose The Ad Placements And The Budget
Once you have determined the goal for your campaigns, now would be the time to name it. You can easily name one according to your liking and it will be all fine. After you choose a name for it, you can easily make the budget.
Now, the budget of an ad campaign might differ from person to person. Some people are willing to make a strong contribution to their ad campaigns and some are not. If you are someone who is beginning with this new platform, then we would suggest that you don't go too high on the budget.
After deciding the budget for your campaigns, the next thing would be to decide the placement for the ads. Now, the Pinterest platform already places the ads on the search and the browser locations. But you will be able to change these positions according to your liking.
Different steps to set up the Pinterest Ad are-
You can create your Ad by clicking on '+' on the top.
After that, you will have to select the objective of the campaign and fill in campaign details.
The next step is about setting up an Ad group and then you will be asked to set your targeted audience.
Now on the same page, you will have to set the maximum bid for CPC and now you are ready to select your promoted pins.
4) Create The Ad Group
The next step that you need to follow when it comes to creating a particular ad is to set up the ad group for it. This group will basically be a particular set of different Promoted pins that will work under the campaign that you have.
Choose a name for the group and then you are all set. You might also have to make the choice between running the campaign right away and starting after a specific period of time. This is one of the most important steps so make sure that you don't skip it at any cost.
5) Choose The Target Audience

One of the most important things for an ad campaign in any platform would be the people who see this ad.
You need to make sure that you target the perfect audience for your ads. Choose the ones that will provide you with the best of the results.
There are many different ways by which you can sort out and target the audience of your liking. You could choose the audience by their interest in your product, their geographical location, the language that they speak, the device that they use and so much more.
6) Some Other Adjustments
There are some other things that you have to do as well when it comes to creating the perfect ad campaign on the platform of Pinterest.
If you want to advertise on Pinterest properly, then you have to make sure that you choose the right promoted pins. These are the pins that will be sent to the other users of the platform so that they can know about your ads.
You also need to make sure that you choose the location where you will be linking the Pin.
Let us now have a look on some of the smart tips that can help you optimize your Pinterest advertising-
Promote your best Pins
Add text to your Pins to make them more interactive
Always monitor and analyze your Pinterest Ads. You should test Image, Description, Keywords, Call to Action, Bids, Audiences, and so on.
Do focus on your keywords
Offer value through your Pinterest Ads, so your audiences love to follow you
Use Group Boards in your Pinterest advertising. This will ensure a good increase in the relevant traffic for your Pinterest Ads
In Conclusion
You can really take your business to the next level by advertising correctly on Pinterest.
You need to promote the best pins only and always add text to them. Focus on the keywords and keep analyzing everything. In this way, you can effectively advertise on Pinterest.
So, these are some of the tips that we have in here for you. With the help of these tips and tricks, you will easily be able to advertise on Pinterest.
So, why wait and waste any more of your precious time, people? The more you know about this stuff, the better it will be for you. Go ahead and start right now.
Liked this post? Check out the complete series on social media marketing