Digital Marketing is often misunderstood as marketing done through any kind of electronic media. This is not completely true. Though digital marketing is done through electronic medium, it includes only those techniques of marketing that deliver a quantifiable feedback about customer spending and buying patterns.
Examples would include advertisements placed on pay per click sites, targeted emails, SMSs containing discount codes etc. It is this attribute of digital marketing that makes it so exciting. It makes it possible for sellers to keep a close watch on the effectiveness of their strategies and store information on buyers.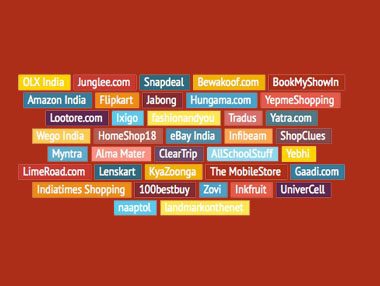 The generated information not only benefits the sellers but also the buyers. Both parties are undergoing changes in the way they operate. This article however, focuses more on the buyer side of it and how buyers are leveraging greater access to information to change the way they shop.
The age of digitisation has approached and is rapidly engulfing many a sphere of our lives. Perhaps the most significant impact of digitisation has been on the way markets behave. Markets of all sorts have been hit by the wave of digitisation and are rapidly rethinking and re-evolving strategies to survive.
But if we focus more on consumer goods, especially e-retail, we see that traditional and age old marketing theories are undergoing a complete revamp.
Traditional marketing theory and consumer behaviour always put the marketers one step ahead of the consumers by telling them how consumers react to a plethora of stimuli and how to leverage this in branding and advertising strategies. Today's world however has seen a turnaround where consumers are driving the way marketing works.
Digital Marketing was given momentum and is being aggressively pursued by the producers who wish to have a greater reach to their target market but the undercurrent that is seldom understood is that the customers are beating the producers at their very own home ground! Consumer behaviour is evolving at a pace never seen before because of the access to information. The very reason for producers promoting digital marketing is "Information." It's the one word that makes all the difference.
The producers are making use of every piece of information about consumers that they can get their hands on to push products to them or to pull them towards the products. I recently bought a copy of "Muhammad," the biography of Prophet Muhammad at the Pune airport and upon reaching home, I went on to a leading E-commerce site to check how much it was selling there for. Being dissatisfied about spending a few extra buck at the airport shop, I went off to bed. The next morning, I get an email that was promoting various books on the prophet Muhammad! It is to this extent that digital marketing is being used. Information is being generated at great speed and action is being taken in real time. This however is from the viewpoint of producers or third parties to whom information is sold/given.
When we look at the way consumer behaviour has undergone a change, I am of the opinion that buyers have become more irrational as well as more rational. To understand this, we need to split the entire buying activity into two parts. One is the part where the desire to buy something occurs and the other is the part when the brand, specifications, price etc. are considered and the actual purchase happens.
The former part of the process, where the consumer desires to make a purchase has transitioned itself into a highly irrational process, thanks to the overwhelming amounts of information in forms of photos, videos, offers etc. that are thrown at him/her. The whole experience of shopping has become so amusing and easy that it's extremely attractive for a consumer.
It so easy to click on objects, look at how wonderfully they are coloured and shaped and add them to your basket! To top it all, the pleasure of receiving a beautifully packaged parcel at your door step is just what is needed to elevate your moods! Consumers are becoming shopaholics. The way products are bundled together and suggested, or the kinds of fanatical discounts given, just make you want to buy it.
Coming to the more respectable rational transition of the consumer, the information that he/she has at his/her disposal is enormous. Shoppers have started making decisions not based on brands but the product itself. The market-place model of revenue generation that the E-Commerce sites operate on has given more scope to for buyers to interact among themselves. Historically, the buyer would use the brand as a proxy for quality to assess products due to lack of information and interaction with fellow buyers.
A buyer now does not solely depend on the brand but also compares products, reads blogs and reviews, sees the ratings that a seller has got and then makes a choice! Imagine how critical it is for a seller to have a good rating, because without it all his discounts and brand offerings will go in vain. This kind of inflow of data and the ease of understanding this data has made the modern day buyer much more rational.
A recent McKinsey study said that on an average, a buyer looks at 1.7 more brands while considering to buy a product. Because of this, predicting customer behaviour is becoming difficult. Sellers can't depend on past data to predict how customers are going to behave because customer behaviour now depends on reviews, blogs etc. which digital marketing has not yet found a way to harness and make use of.
Taking cognizance of these changes is an imperative for brands to sustain today's challenges. Decisions made without noticing these changes will lead to piecemeal initiatives that will result in marketing myopia.
The Internet & Mobile Association of India (IAMAI) predicted that India would have had around 213 million mobile internet users in June this year (2015). This number will rise sharply, supplemented by the increase in number of smart phone users and wider access to fast internet.
Consumers all over the world are going to have even more information at their fingertips. The marketing that we think we know today will further evolve. At this point of time, the consumers are leveraging information like never before to make choices that weren't anticipated by the sellers before. Clearly the era of digital marketing lies ahead of us.
The article is a guest post contribution from Varun Rao – Who loves marketing and is a first year MBA student from SIBM, Pune.