The symbol hash has become one of the most important tools today on social media platforms. It helps the users to get connected to a brand or a campaign making use of the hashtag and also helps the brands to reach out to a wide number of audiences using the tags.
Hence, it is quite very well understood that these Hashtags are very much important and needs to be used in the right way in order to promote your campaign.
Are you making use of hashtag marketing in the right way? Are you not sure about it?
One of the best ways, in this case, is to follow some of the simplest hashtag marketing strategies in order to succeed.
Top Performing Hashtag Marketing Strategies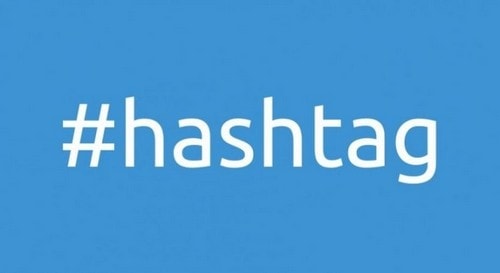 1) Make Strategy As Per The Platform
You should make up a hashtag strategy depending upon the social media platform on which you are currently conducting your campaigns.
It has been noticed that when you are doing your campaign on Twitter, adding more than Hashtags on your tweets can confuse the viewers and this has often led to much lesser engagements that those tweets that have single tags.
On the other hand, on platforms such as Instagram, the more the Hashtags you are using, the more traffic you get on your post. Hence, your strategy should change depending upon the platform that you are using.
2) Start using Campaign and Brand Hashtags
These Hashtags are actually specific to your own brand and they are quite useful in ensuring effective branding and awareness.
The brand hashtag can be understood as a tag related to your business name or the tagline of your business. Such a hashtag should define your business. It is also considered as a signature tag for your brand. In addition, Campaign Hashtags are designed as per your specific campaigns.
You should check these Hashtags on Twitter, Pinterest, Instagram, Google+, Facebook, etc so you can choose the unique Hashtags.
In the below-given example, you can see how adeptly KitKat is using their tagline HaveABreak as their Brand Hashtags to ensure better branding-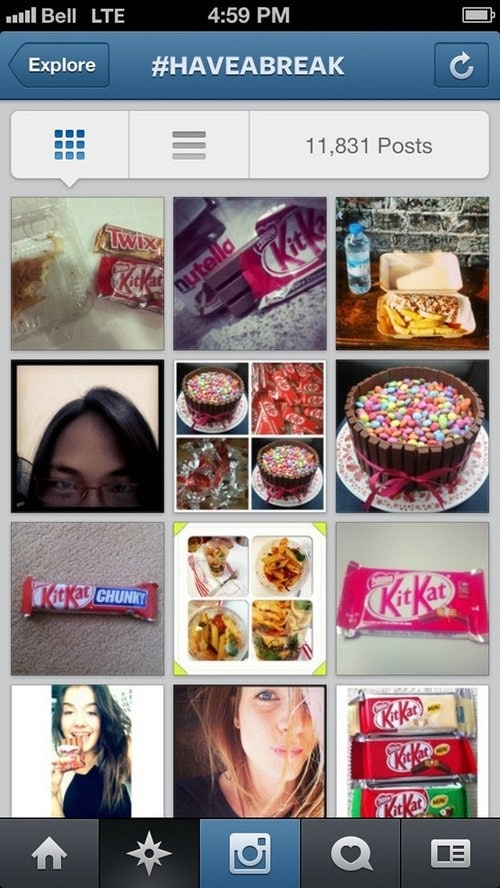 3) Use Proper Number Of Tags
It has been already known in the above point that on Twitter if you make use of many Hashtags, it can lead to a drop down of the interactions.
But it does not mean that you can make use of many Hashtags on other platforms such as Instagram. If you are flooding your post with Hashtags, the users or viewers will be not able to focus on your actual post and hence the actual message will be lost.
So, it is an ideal thing to make use of a strong hashtag and then you can put in more of them depending upon the message that you are sending across.
4) Know the Trend and use Trending Hashtags Adeptly
It is important to know the trend and about what the audiences are talking about recently. If it is something that is matching your products or relevant to your brand, you should not stay back.
There can be a number of times when the trending Hashtags can be used to promote a product or a brand. You can always do that so that you can reach out to such people in a huge way that all are interacting about such trending topics. This can help you in getting a wide audience for your topic and your campaign.
By using a trending hashtag that is somehow related to your business will empower your business to spread its message in front of the wider audience base. You can find trending topics on Twitter and Google+.
Some of the other resources that can help you find trending Hashtags are Hashtags.org, Trendsmap, Statigram, etc. Below, you can see how Oreo is using Hashtag related to Fashion Week for their advantage-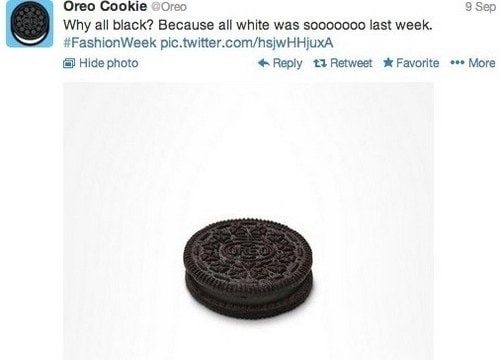 5) Keep It Simple
It has been noticed that a number of hostages are quite complicated and lengthy.
These become quite difficult to remember and there have been a number of times when a person wanted to use the hashtag but could not remember it properly and hence dropped the idea. Imagine if something like this happens with your customers.
With the use of these Hashtags used by the customers, often a number of brands get famous and visible. But if the hashtag used is so much complicated that the customers are not able to remember it, it can be of great waste.
You should know the right alphabets that have to be capitalized and also the use of the phrases and words that can be easier for the users and audiences to remember.
6) Know your Content Hashtag and Use Them
You can understand Content Hashtags as the Hashtags that can be used in your posts. Such Hashtags are related to your posts, not with the brand or trending topic on the web or in your niche.
Content Hashtags are powerful in widening the reach of your content in front of your target audiences. These Hashtags are also very effective in boosting SEO of your content. Your existing and potential customers, who are searching for that tag or using a similar word in a search, will see your posts easily.
For instance, if you are creating content about Social Media Marketing, your content Hashtags can be #socialmedia, #Twitter, #Facebook, #marketing, etc.
Some of the categories of content Hashtags are Product Hashtags, Event Hashtags, Location Hashtags, Event Hashtags, Niche Hashtags, etc.
7) Make It Attractive
It should be something attractive so that people would love to make it a part of their posts and activities. Normally, make a hashtag that is short, simple and trendy so that people love to make use of it in the posts and can get noticed with it.
Remember great hashtag marketing strategies such as the SharaACoke campaign of the brand Coca Cola.
The hashtag was small, easy to remember and also quite an attractive one so that it became a trend and hence since that day, there were so many activities done around this hashtag.
8) Utilize The Time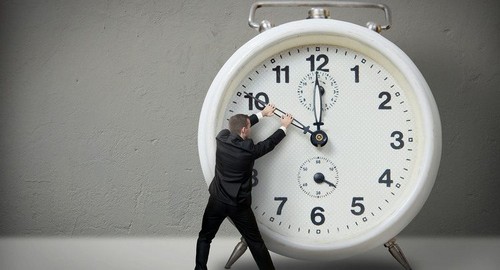 If you are making use of a trendy hashtag, do it at the right time. What is the point if you have a great hashtag idea but by the time you use it, the trendiness of the tag has been washed away.
If you are lucky enough, you may still get fans on it or the trend may start up once again. But you should remember one thing that the world is changing so fast that the trends gone already do not return back so much easier.
People must have got bored with it and hence they are looking for something new. In this case, if you bring in the hashtag of all trend, the amount of attention will be much lower.
9) Start using Chat Hashtags
Chat Hashtags are one of the most effective Hashtag Marketing Strategies for the campaigns on Twitter. By using Chat Hashtags, you will be able to discuss a particular topic with users that are somehow interested in that.
Such chats are initiated at a particular time for letting businesses to ask a question and other target audiences sharing their opinions about the same.
You can use Chat Hashtags to know the sentiments of your audiences about any product or service launch or any new events as well.
Chat Hashtags are quite effective in boosting engagement with the audiences. It lets you establish a productive relationship with likeminded people.
10) Inspire People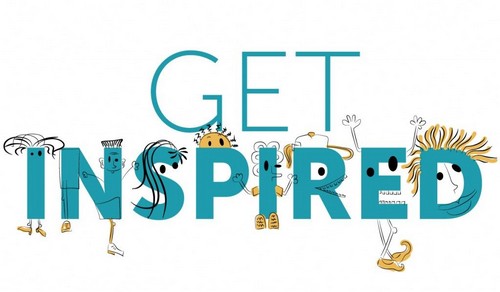 Everyone is so much busy today in their lives that nobody has the time to look up for other things such as doing something good for themselves or others. In this case, a bit of inspiring can do a lot of work.
Make use of such Hashtags that are quite motivational so that you can inspire people to take care of their health, to keep the city clean, or many other things. In the midst of such campaigns, you can promote your product that is relevant to your campaign.
It has been noticed that when such inspiring campaigns are going on, such as #GoGreen, a high number of people get inspired and motivated and it becomes quite easier for the brands to sell off the products.
But of course, you need to be devoted to the campaign that you are running. It should not be a fact that you have started a campaign just for the sake of getting attention and are not taking care of ethics. This can put a bad impact on your brand name.
11) Use Call to Action Hashtags
By using CTA hashtag, you will be able to influence your target audiences to perform any specific action for your business. Such sorts of Hashtags will start with a verb like 'Talk' or 'Share' e.g. '#ShareACoke' or 'talk about MentalHealth'.
When you know the right way of using Call to Action Hashtags, you will start getting audiences that are performing the desired actions.
Your Call to Action used in Hashtag Marketing Strategies should be doable, as only this can encourage your audiences to complete that task.
As discussed above, the '#ShareACoke' campaign of Coca Cola is one such example that has brilliantly utilized the concept of Call to Action Hashtag.
Wrapping Up
Making use of Hashtags is a trend now. But in order to make use of it in a better way, it is needed that you have the right hashtag marketing strategies with you.
Incorporating Hashtags in your Social Media Marketing or Content Marketing campaigns will make these campaigns highly result driven.
Making use of these strategies, you can come up with great ideas that can actually work for your campaign. With the right implementation of aforestated Hashtag Marketing Strategies, you will be able to effective branding of your business and widen its reach.
Ensuring engagement, channelizing conversations, widening outreach and optimizing virality of brands are some of the key benefits of Hashtag Marketing Strategies that will empower your generate better revenues.
Liked this post? Check out the complete series on social media marketing