Do you have an online business that you want to grow without having to invest much? Well, in that case, you are in the perfect place. Now, have you ever heard of the term 'growth hacking'?
If you haven't then you will get to know all about it in this particular article. There is no doubt about the fact that growth hacking is something that everyone should know about. So, here we are providing all the details to you.
There are literally thousands and thousands of websites all around us. At this point, it wouldn't be an exaggeration if we said that we are surrounded by online businesses from all over. There are the small and the large companies that will jump at any chance to reach the top. Well, this is something that gave birth to the competition.
Concept Of Growth Hacking
So, for those businesses that want to see the heights of success, growth hacking can be a great help for sure. Growth hacking includes the techniques and strategies that the businesses use in order to increase the growth of the brand and the business.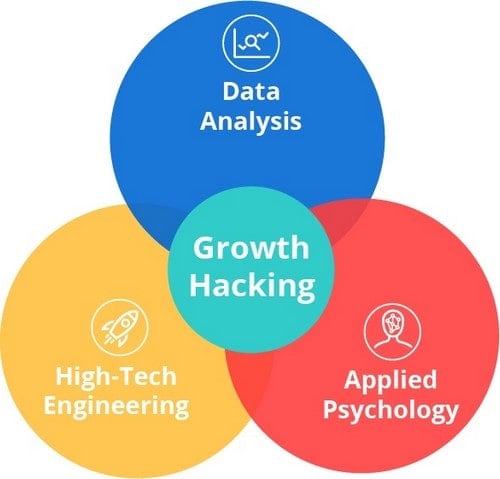 There is n doubt about the fact that even the large corporations have to sometimes take the help of this amazing tool. However, the ones that are most benefitted with the technique are the small businesses which are barely starting and don't have the funds to invest so that their business can grow.
If you have one such business then this might be the article for you to focus on my friend. We have found something revolutionary in here and you will get to know all about it if you just keep on reading till the end.
The main area of the strategies of growth hacking is to provide the businesses with more and more customers and that too without them having to spend much money as well. It was Sean Ellis who coined the term growth hacking and coincidentally, he was also the founder of the company Growth Hackers. The company was founded in the year 2010 and ever since growth hacking has been a popular item for sure.
Here we are getting to know a little bit more about this topic. So, if you currently feel a little disconnected, read on till the end and then you will be able to figure out what exactly we are talking about in here. Make sure that you don't miss out on anything people as it is going to be amazing.
Who Is A Growth Hacker?
Before you get to know about the task, you need to know about the professionals that do the job for you, right?
Well, that is why we are going to talk a little bit about the growth hackers here. So, what exactly is a growth hacker and what does he do?
Well, a growth hacker can be defined as a person who will use low-cost and creative ideas in order to help the business to get more customers for their brands. Another term for the growth of hackers is growth marketers. However, one thing that you need to know in here is that they aren't really marketers that do simple marketing jobs.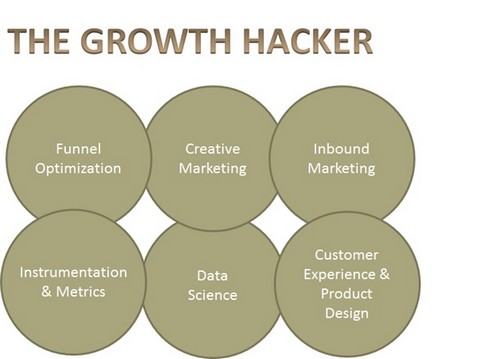 Anyone from product engineers to the managers of the business can take on the role of the growth hackers.
The main characteristics of the growth hackers are that they are particularly curious, analytical as well as obsessive with the growth of the business. The sole focus of the growth hacker would be the strategies that can provide more growth for the business and brands. They also provide some hypothesis and they prioritize the growth strategies only.
Apart from that, the growth hackers will also test the strategies and then find out the ones that are most effective for the businesses.
A person can be known as an ideal example of growth hacker if they know how to correctly set the growth priorities and identify all the channels that would boost up customer acquisition. They also know how to measure business success and scale the growth of the business as well.
Explanation Of Growth Hacking Process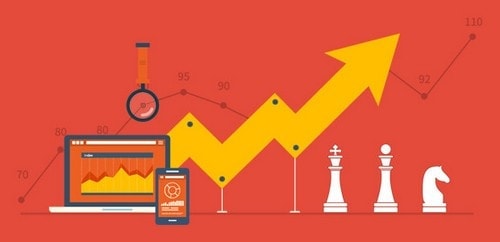 We know that there is one question that is running through your mind right now: how exactly does the process of growth hacking work? Well, we are here to answer that question for you.
To be honest, the process of working of the growth hacking can be different for different businesses. What they need to find out is the actual reason for their growth. If you have a business that you need to figure out exactly why the growth happens in your business. Finding out the purpose of the growth will help in boosting the reason so that you can get more and more customers.
There are many different startups that happen to use the 'Pirate Funnel' technique which was founded by Dave McClure. These are basically acquisition, activation, retention, referral, and revenue. There are some other techniques as well which consider awareness as the part of this particular technique of growth hacking.
However, the main point here is that businesses need to get more visitors and traffic. These visitors that they get can be then converted into the users and then the users can be converted into happy customers. This is what constitutes the process of growth hacking.
It is really important that you get to know all about it because it is what is going to help you out in the future. So, why don't you try it out?
However, before you try growth hacking, it is important that you know how to exactly start it. Here we are going to explain that to you as well.
How Exactly Can One Start The Process Of Growth Hacking
So now you must be wondering how to start the process of growth hacking for the success of your business. Well, we have got all of that covered for you. The first thing that you need to do in order to start the process is to create the product that you want to sell.
You might just have to test the product in order to see whether the people are impressed with it or not. How are you supposed to focus on the customers if they are not interested in your product and don't want to pay for it?
When you actually see that the people want the product that you buy, you can start on the collection of data. This data can be used in order to create the ideal personas of the customers. This way you will know exactly whom to target with the products so that you can get maximum returns in the first place.
One of the important things that you always have to keep in mind is that you need to regularly update the products that you have. Also, customer feedback is something that is very important. With the help of proper customer feedback, you will know exactly what they want from the product of yours.
Also, you need to focus on the marketing of the product so that you can get continued levels of growth for the business of yours. Also, proper tracking of the results is essential. There are many different methods such as A/B testing that can help you out with the tracking and testing of the results.
There are many different examples of the companies that have taken the help of growth hacking in order to make sure that they remain on the top without making much investment. Some of these names are Hotmail. Airbnb, and Dropbox. These are some of the companies that have taken advantage of the growth hacking in order to certain the success of their businesses.
Pros And Cons Of Growth Hacking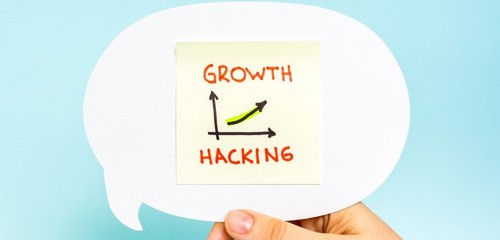 Just like the other marketing techniques and methods, there are some advantages and disadvantages to the growth hacking technique as well. It is really important that you know all about these pros and cons so that you can actually make an informed decision in the future.
To be honest, the benefits of the growth hacking process are many. Not only do you get to save a lot of money when you get growth hackers to do the job for you but you also get some faster results as well. There is no doubt about the fact that the businesses that use the growth hacking techniques have experienced success in a very short period of time.
So, why wouldn't anyone want to try it out, right?
Well, the technique of growth hacking isn't really all bed of roses. There are some negatives here as well. For example, it is not really as effective as the other marketing techniques that provide sure-shot results. Also, there are many businesses that frown upon the use of growth hacking for the success of the brands.
Let us a look on some of the best Growth Hacking Strategies right away-
Effective Growth Hacking Strategies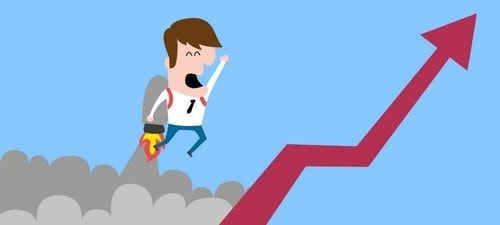 Always create a pre launch Email List that will enable you reach your target audience and boost conversions
Launch your product on the platforms like Product Hunt to deliver your message to the new set of audiences
Use Referral marketing and try to opt for New Brand Partnerships. Actually, when you collaborate with big brands, it creates lots of productive noise and Social Media Buzz for you
Hosting and attending different conference and community events related to your niche. Also building a Social media Community around your product would do great favors for your brand
Following your competitors will help you have the most updated branding and advertising strategy
Relevant and aggressive Content Marketing Strategy will also do the trick for you in growth hacking. Guest posting, working with influencers, using HARO (Helping A Reporter Out), etc. will help you in effective brand building on the web
In addition to all the aforestated strategies, use of Growth Hacking Tools can automate the process and ensure better outcomes for you in the most limited time possible. Let us have a look on some of the best tools for you here-
Best Growth Hacking Tools
AWeber
Bouncex
ClickTale
CrazyEgg
HubSpot
Klaviyo
Kissmetrics
Marketo
Optimizely
Outbrain, etc.
Conclusion
When it comes to the success of the business, you need to do whatever it takes to make sure that your brand always has growth. With the help of this technique, you can actually achieve that goal. We hope that this article was a help to you.
How are you going to use Growth Hacking to optimize your branding, awareness, leads, and sales of your business? Share your strategies and outcomes with us in the comments.
Liked this post? Check out these detailed articles on
Topic of Digital Marketing
Alternatively, check out the Marketing91 Academy, which provides you access to 10+ marketing courses and 100s of Case studies.