Too early to do a review of Google plus as a product but one things for certain – Google plus appears to be just a centralised platform for all of googles products rather than being something new whereas Facebook is at a different level altogether!!!
Google Plus
I logged into google plus day before yesterday and have been checking it out rigorously. But i have been disappointed so far. I mean whats new??? Google chat was always there. Google profiles was always there. The status bar looks nothing new but like Google buzz. Where is the real interaction which happens on Facebook. And will we get such interactions? Albums are common. Group video chat is no breakthrough and we hardly have that kind of bandwidth available in India (but it might find business applications sometime down the line).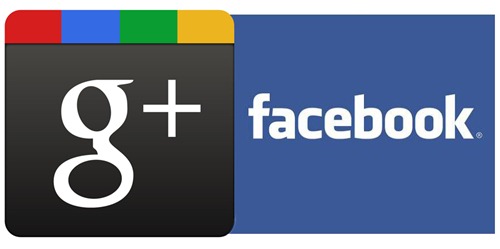 The thing which was advertised – Circles is just an enhanced privacy version of Facebook and has a good look and feel but thats it. If you do status updates then it will be shown in your circle only. Sparks is good enough for publishers but it shows only the top websites!!
Facebook
Need i say anything? The chat of Facebook is sad and privacy becomes a problem sometimes but besides that most of Facebook features simply rock. Facebook games have had more followers then dedicated gaming sites themselves.
The apps of Facebook are amazing. The page feature which allows businesses to use Facebook for their promotions is also great. Facebook has a separate area for developers wherein they can experiment with Facebook. Maybe these things will be introduced in Google plus but they need to be introduced faster so as to at least retain the initial traffic. With bare necessities, you might create a hype but retaining the visitors is a different factor altogether.
The bottomline – Google plus looks more of an amalgamation of all of googles products rather than anything else. With the kind of brand equity Facebook has, Google plus needs to adapt fast else it might have another failure in its hands.
The Search engine mammoth has taken over some amazing products like picasa, youtube, postrank and has introduced gmail but at the same time it has had failed products like Buzz, Google profiles and Orkut. Google needs to learn from this mistake and make sure it doesnt repeat it in Google plus.