Your quest of mastering Facebook Marketing would have enabled you to create a Facebook page, add a profile picture, including cover photos, and then create a Facebook Cover Video till now.
So, if you have created a page for your business on Facebook by following M91 Facebook Marketing Guides, you would for sure, be aware of the importance of having an interactive and appealing Facebook cover video.
Well, here we are going to tell you all about the best Facebook cover video maker that can ease down the task of creating great cover videos to connect, convince and convert your prospects in the most engaging manner possible.
Table of Contents:
Animoto
Wave.video
Maker Moon
Biteable
PosterMyWall
So, make sure that you are ready for a blast of knowledge about Facebook cover videos because it is going to be amazing for sure.
Social media has become a very important part of businesses. We cannot imagine the existence of business without using social media. Facebook is one of these social media platforms that have taken over our world.
Not only can people use Facebook for communication and posting visuals, but many businesses are leveraging the marketing and advertising benefits that come with the use of Facebook. So, there is no doubt about the fact that it is a vital tool for sure.
Cover videos are the first point of contact for your page viewers, and creating best suited Facebook Cover Videos can help you use this contact point like a pro in converting more leads.
Using Facebook Cover Video Maker for Creating Videos
There are so many different options for the best Facebook cover video maker that one might get a little bit confused about what to choose. So, here we are going to make this job a little bit easier for you.
Here we are presenting you with some options for a Facebook cover video maker so that you can choose in a better way. Make sure that you select the video maker carefully.
1) Animoto

When it comes to the creation of a proper Facebook cover video, you need to make sure that you have the best tool for that. When you have this particular tool to help you out, then you don't have to worry about anything else for sure.
Animoto is the proper tool that people use when it comes to making reliable slideshows that will impress visitors. In this tool, you will find the best and the most amazing collection of different beautiful templates that can be used in any field such as education, marketing, business, and so much more.
Apart from that, you will also get over 3000 audio tracks that you can listen to an insert in the video that you are creating. Doesn't that seem to be an amazing thing to do people?
With the help of Animoto, there are millions of people who have created amazing Facebook cover videos because the entire thing becomes very easy and simple to use. When you need to make a video, Animoto should be one of the best choices for a proper Facebook cover video maker for sure.
When you want to use Animoto, there are certain steps that you need to follow to do that-
First of all, you need to make sure that the web browser that you are using is open and then type in the address of this online Facebook cover video maker.
Signing up would be the next step so that you can choose the section that says 'Get Started' and create the video that you want.
After following all the guidelines, you will see that your video is created successfully and the next thing to do is to upload it and see the rest of the magic happen on its own.
There is no doubt that Animoto is one of the best options for a Facebook cover video maker.
2) Wave.video

Here we have got another one of the tools that you can use to create cover videos for Facebook. Wave.video is certainly a great Facebook cover video maker offered by Animation. With the help of this tool, you will be able to output any video in the provided aspect ratio directly.
So, you don't have to worry about that for sure. You will find a library that has got so many amazing professional clips that you will be able to use and create an awesome video that will impress everyone for sure.
Apart from that, adding texts with the help of this Facebook cover video maker is also very easy.
There are some steps that you need to follow when you want to create better Facebook cover videos with Wave.video.
Open the page of the Facebook cover video in the tool.
Select the video from the library that is in-built on the tool. You could also choose the one that you want.
Switch to the format of Facebook cover and start making the changes as per the guidelines.
After the creating of the video, you can easily upload it.
3) Maker Moon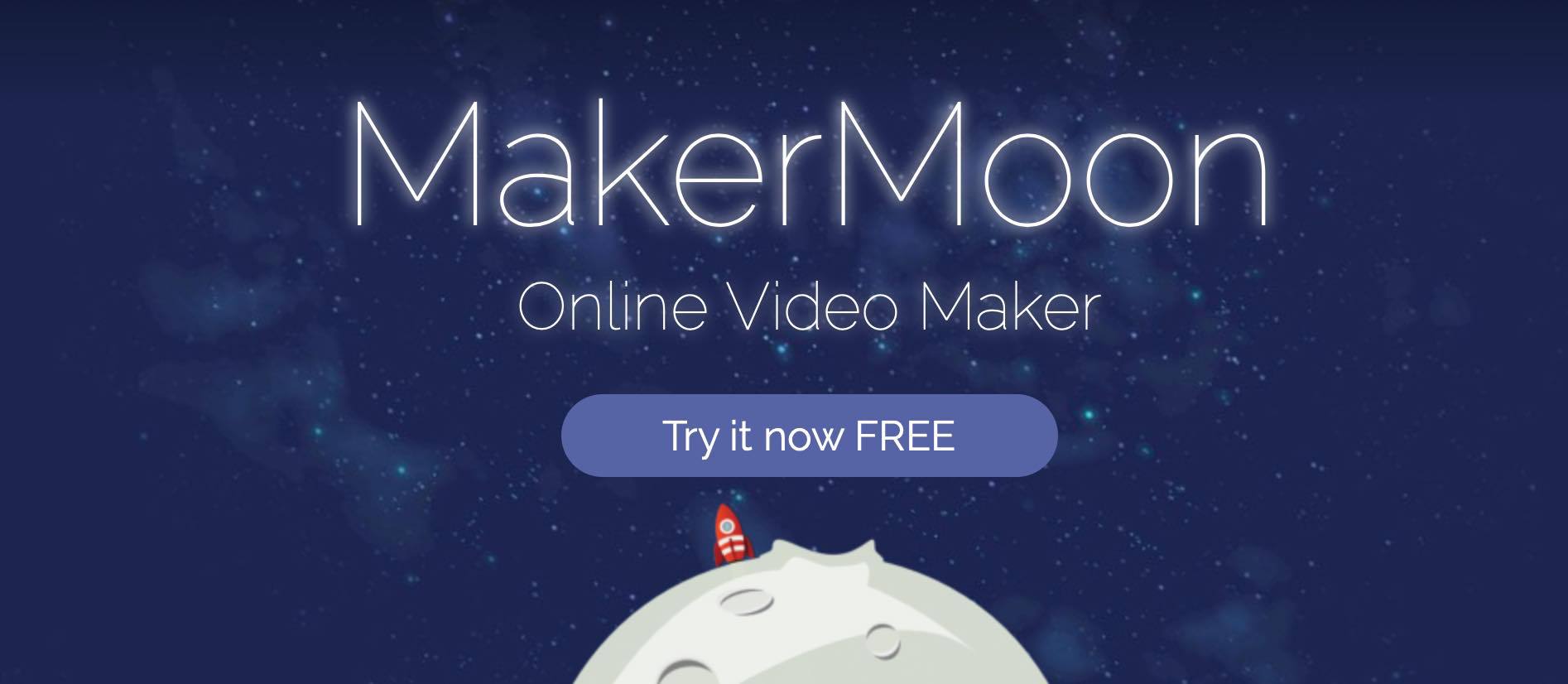 Again an efficient Facebook Cover Video Maker that is going to be very useful for you in creating personalized and best-suited cover videos for your brand.
It offers you a variety of video templates to choose from, and then you can easily create your cover video by giving the dimensions suggested by Facebook.
Custom video creation options provided by Maker Moon are quite useful for Facebook Cover video, as the whole task is already customized as per the specific needs of Facebook.
In addition to offering support for Facebook Cover Videos, Maker Moon is also quite useful for Instagram Posts, Facebook posts, and you can also embed it to your webpage.
In just a few minutes, you will be creating a gorgeous looking cover video with proper text overlays.
It will help you find out-
Instagram sizes
Stock images
Slide libraries
Image Cropper
Interactive click and drag
Quote generators
Icon libraries
Motion Backgrounds
Banner generators
Mobile-friendly videos and so much more
4) Biteable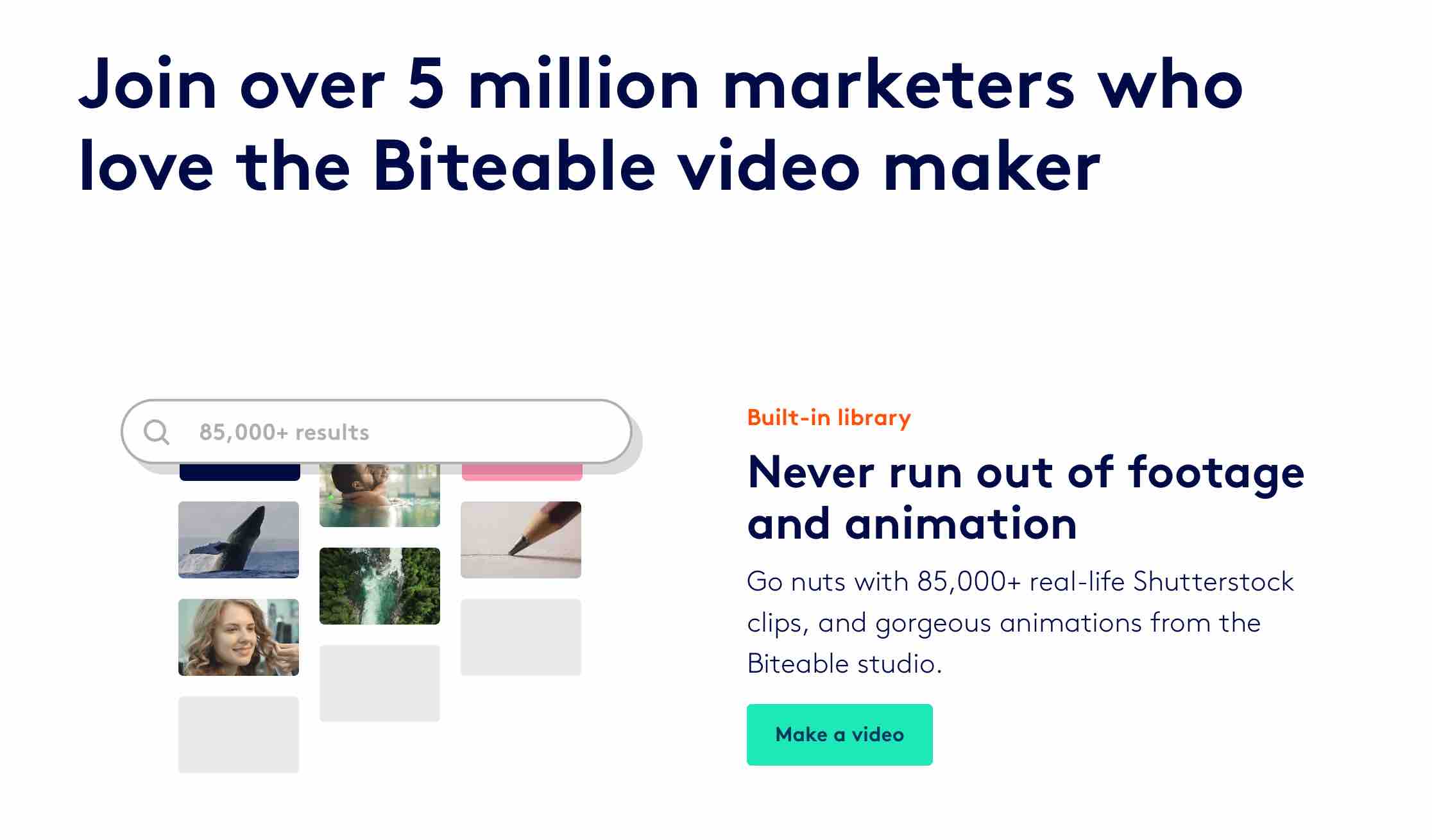 A Facebook Video Maker that will help you create stunning Facebook videos in a few minutes. With the help of Biteable, you can create 4 styles of Facebook videos. Let us have a look-
Facebook Video Ad
Facebook Announcement Video
Facebook Engagement Video
Facebook Cover Video
Creating a Facebook Cover video would be a cakewalk for you, as the tool already has east customization options for you to create great-looking Facebook Cover videos.
You will get unique scene styles for Facebook Cover Videos in this Facebook Cover Video Maker.
Some of the east steps that you will be required to follow here are-
Pick a style
Add your content
Choose your track
Tell your story
Publish it
Hence, Biteable will help you create a masterpiece in a couple of minutes.
5) PosterMyWall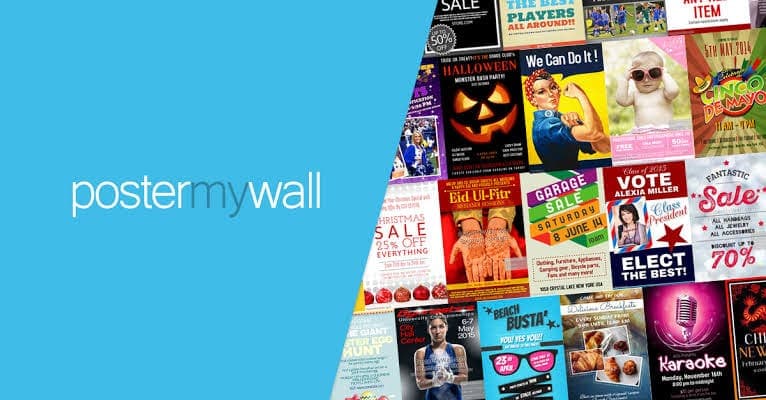 With the help of this Facebook Cover Video Maker, you will get easy to use tools to create awesome-looking videos in a few minutes.
You will be finding hundreds of templates, and for adeptly using it, you will also be not needing any design skills. Professionally designed cover video template of PosterMyWall will increase the engagement of your Facebook page and boost relevant traffic.
Working of PosterMyWall revolves around a few simple steps-
Browsing of befitting templates from the gallery
Customizing the template with text along with photos or videos
Saving and downloading your video to upload them on Facebook
Some of the notable features of PosterMyWall are-
You will be finding Templates for every occasion, and they are also available in sizes for all your specific needs
You will be able to browse thousands of high-quality full HD (1080p) stock videos
This Facebook Cover Video Maker allows you to upload any video format to your designs to create best-personalized videos
You can easily create best videos that can be used for commercial purposes
In Conclusion
So, we hope above mentioned Facebook cover video makers will help you create best-looking cover videos that can optimize your Facebook page in the most impactful manner possible.
You need to make sure that you choose the one that suits your needs. All of them can help you create your video in a few simple steps.
So, use them wisely and share your doubts with us in the comments.
Liked this post? Check out the complete series on Facebook Marketing