With the increasing influx of new data on the internet, the fight for traffic is getting intense every day. The ever-fast march of technological progress is making things worse as content that is produced today is becoming irrelevant and dated tomorrow. More and more publishers of online content are looking to publish content that will not be dated immediately but is relevant for some time – hopefully for years. This is where the concept of evergreen content arose.
The word "Evergreen" has connotations to long-lasting vigor, youth, and freshness – since the same term is used for the mountainous forests where trees do not shed their leaves during the fall or winter seasons. This generic link is the reason that the word evergreen is familiar and instantly conveys what the content intends to sell itself as even to the layman with no experience or acumen in marketing. Signifying perpetual life, evergreen content is viewed as long lasting and sustainable.
It must be understood that when we are talking about long lasting content, we are not talking about self- destructive web pages or content that magically disappears from blogs after a few days. Rather, we are concerned with the relevance of the content after a passage of time. While we acknowledge that most content will not be classic that will outlast its publisher, but a published content can be read and re-read even months after its publication, growing its traffic with the passage of time rather than diminishing it. That is the hallmark of evergreen content.
As a result of this, several types of content cannot be considered evergreen by their very nature. These include but are not limited to news articles, pieces about specific holidays or seasons, articles focused on current trends or pop culture fads, latest clothing and fashion trends and statistical or numerical reports that are likely to change and go out of date by dint of their nature. All these will become irrelevant or uninteresting and give way to new content somewhere down the line in two three or a maximum of few months, whereas evergreen content has no expiration date and will ideally retain its perceived value over a long period of time.
Keeping it Fresh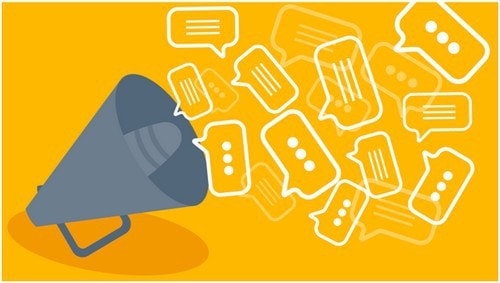 So how do you write and create evergreen content? That is what we intend to tell you in this article today. Firstly, you must understand that there are several ways you can go about this – you can focus on topics that you know will interest people for years, or you can use keywords in such a  fashion that will make even banal topics come to the top of search engine results and rope in visitors for you.
Secondly, you must choose and formulate your own strategy for creating evergreen content. This will largely depend on the niche you operate in, the audience you cater to and their expectations, the frequency with which you blog and how important your blog is to you.
The last point is particularly important in this scenario as it reflects how you view your blog and how much effort you are willing to put into it. For example, if you view your blog as a full-time profession and want to make it your career, then your motivation for working on it and creating evergreen content will be much higher than someone who blogs as a pastime or hobby and is more irregular in his or her posts or engagement.
One more consideration that must be explored here is that creating evergreen content is not easy. It's pretty hard work and requires additional time and money. However, it is an investment worth making if you are really serious about your blog, want to see it grow, drive traffic to it for years to come and want to rank consistently higher in search engines.
How to Write Evergreen Content for your Blog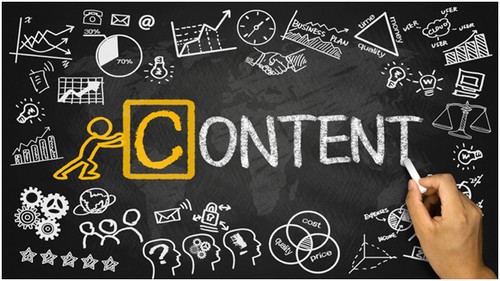 So what is the best way to write evergreen content for your blog? Well, you might consider taking up any one of the above approaches, but we have found that the best way is to combine the best of them and to formulate your own strategies after that – by finding topics that will interest users for years and using keywords to take advantage of search engine optimization by using traffic driving keywords in your posts.
We are now going to look at the best evergreen content types that you can explore and share some tips to make your content stand out from the crowd.
1) Success Stories
No matter what your niche is, success stories are the mainstay of evergreen content creation. Every niche has its own success story – whatever that niche may be. You just have to look around and dig a little deeper than usual to find it. People love success stories and why should they not? It has all the elements of the fairy tale imbued in real life – rags to riches, endless motivation, struggles and finally overcoming all obstacles to come out on top. If you write success stories related to your niche, you will find that people will flock to your blog and your traffic will increase exponentially. Now that's evergreen content!
2) Original Content
It is important to be the definitive source and the last word on a topic if you want to create evergreen content. Many bloggers spend their lives rehashing what other more popular bloggers post and are content with their meager to mediocre followings. Hopefully, you are not one of them. So if you have the ambition to make it big then do your own research on a topic.
Gather sufficient data to support your research claims and run tests on them so that you can put forward your opinions with confidence. This will show that you are committed to your blog and that you ready to work hard to create content that is not only original and unique but also stand the test of time. As a result, your blog will soon become the go-to place for the interested audience.
3) Broaden your Horizons
If you want to create content that is evergreen you need to devote time and resources to this endeavor. One of the key aspects of creating evergreen content is to understand that while some items will not be evergreen, there are many topics which – even though they are niche specific – can be molded into evergreen content with the right treatment and supporting research.
For example, if you are a tech blogger, you might feel that there is no scope of evergreen content in this niche with the constant improvement in technology and rapid progress in processors and RAMs. That is where you will be wrong, as you are not seeing things from the perspective of the reader. There are several topics which will be evergreen even in the technology niche such as troubleshooting computer problems. Backing up data and keeping safe from viruses and malware. These are just some of the possible alternatives. You will find more if you dig deeper.
4) Keywords and SEO
While this is not related to only evergreen content creation but to blogging in general, its importance cannot be downplayed. The use of relevant keywords in your blog posts is essential to make them stand out from the crowd and rank top in the search results of various search engines making them drive more traffic towards the posts. This is known as search engine optimisation and is an essential tool to employ if you want to make it big as a blogger. No matter how good your content is or how evergreen it might be, you simply cannot leave it to the audience to discover your blog.
There is too much of content to be consumed today and too less time for the audience to consume it. This invariably results in selective retention and consequent elimination of posts based on momentary judgement. People also innately trust search engines such as Google to provide them with the most relevant results and will only consider the top two or three search result listings as the best sites or blogs suited to their needs.
The trust on such search engines and complimentary respect translate to respect and trust to the top-ranking blogs as well. This makes search engine optimisation an important tool to take advantage of while blogging and especially when creating evergreen content as that involves more investment and you would want to reap returns on it.
Evergreen content creation is no longer a niche blogging preference that is practiced by a select few endowed bloggers but is the need of the hour. Sure, it takes a lot more work and money, but If you wish to expand and grow your blog then creating, sharing and then promoting evergreen content is the only way to go. Whether you like it or not, evergreen content is here to stay and the sooner you adapt to it, the better.
Liked this post? Check out the complete series on Blogging