Digital Marketing is so omnipresent nowadays that for optimizing the presence of a business, penetrating the target audience base, generating leads, and boosting sales, mastering the right Digital Marketing Skills is inevitable for the marketers.
A decade ago, if you remember, businesses marketed about their products through newspapers, magazines, brochures, and all forms of papyrus.
Gone are the traditional ways of marketing in this digital era.
Where do you see pamphlets and newsletters now? It's almost nil.
Digital marketing is the go-to now.
When you see ads crawl up your page when you search for something, it is because of digital marketing. We invariably spend a considerable amount of time browsing on the net.
Well, that led to digital marketing.
Now, it's about the skills that one needs to have to market on the Internet.
Why is it necessary if you ask, suppose you're enervated about your work, and you want to start something new, digital marketing is the best way, as it is the present as well as the future of the marketing world.
Whether you want to start from scratch or have decided to take that path but don't know where to start from, then you've come to the right place.
We'll present you with a detailed guide about the Digital Marketing Skills you need to possess to get ahead with digital marketing. Let us first have a look at some of the technical skills essential for effective digital marketing-
What are the technical Digital Marketing Skills?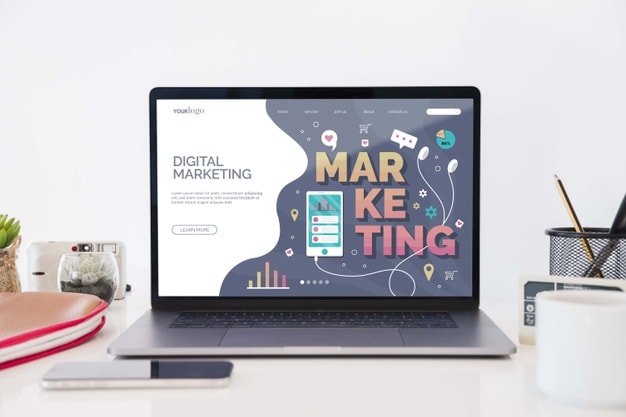 If you are into Digital Marketing, you need to incorporate some necessary technical skills. These skills are pretty simple, and you can learn in a flash. Let us have a look upon some of the such Digital Marketing Skills that you should learn to optimize the success ratio of your Digital Marketing Campaigns-
1. Google Analytics
It is one of the main aspects of digital marketing. It is necessary, and anyone can understand how to link a website to Google Analytics.
But what is a challenging task about this is to find patterns of the customer's behavior. Say you have a website on apparel. People visit your site and catch a glimpse of your products. But they never buy anything. Now that's not a good sign at all.
For this very reason, you should know how to find patterns in customer behavior and target them. It lies in how well you interpret the visitor traffic. Your aim should be to drive the customer traffic and convert them into potential buyers.
2. SEO & SEM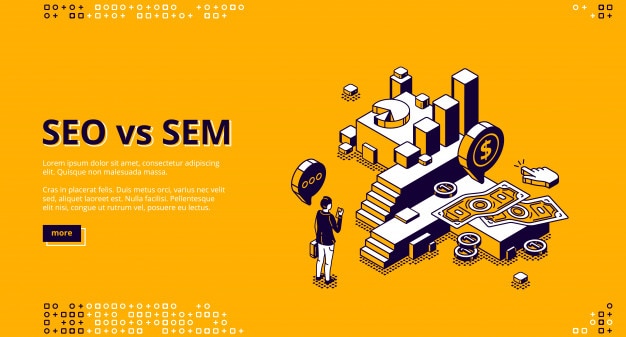 SEO or Search Engine Optimization is vital for while marketing online. It's pointless if your website or blog do no reach people.
When they search something related to your website's content, if your website isn't present on the top of any google search, then you need to improve your optimization skills. The better keywords you use in your content, the best visibility, and increased brand name. Your page ranking should be higher every time to reach thousands of people.
SEM is Search Engine Marketing lets you run paid campaigns on Search Engines for optimizing your presence on the web. It will enable you to learn everything related to Google AdWords, SEM auction, Paid Campaign Types, Ad Policies, Keyword Research, etc.
Such Digital Marketing Skills will also guide you about Google Display Network, Mobile Ad Campaigns, Shopping Campaigns, YouTube Ad formats, and other forms of Search Engine marketing.
3. Email Marketing

Emails are still in use, and people do open their inboxes. You can gain customer traffic through this strategy as well.
Quality content on offers, ads, and campaigns can be marketed, through email, and your business would flourish for sure. You should be creative and know precisely when to target customers and also plans to gain more traffic.
From deliverability to effective email content to customer acquisition strategies, email marketing skills incorporate all the practices important for optimized Email Marketing Campaigns.
Email Marketing Skills also include lead generation, nurturing, automation, and inbound marketing strategies and their implementation.
4. Social Media Marketing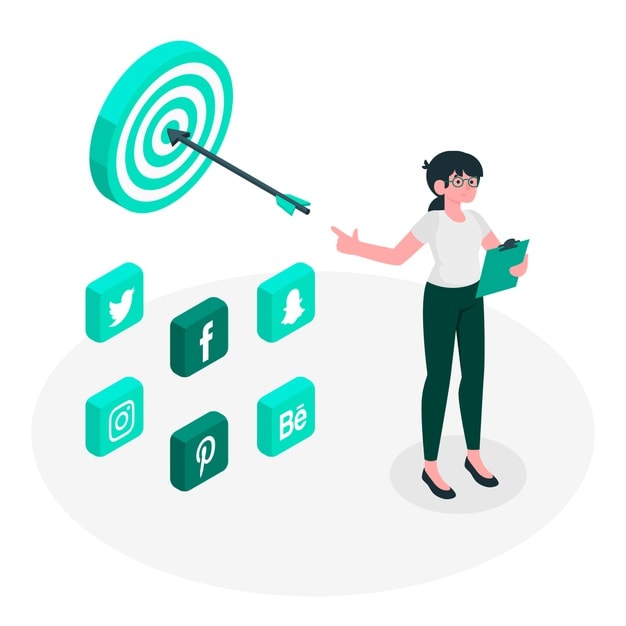 People switch to multiple social media accounts at once. It is an excellent opportunity to market through social media, and that's where you can gain more customers.
There's a lot you can do to catch the eye of a customer. You need to be innovative and come up with ideas that will be stuck in their mind that they revisit your page and check out more about you. Quality content is essential.
Social Media Marketing Skills include everything related to content and advertising on different Social Media Platforms.
You should also be aware of the best tools for content creation for Social Media. From Facebook Marketing and Twitter Marketing to Instagram and LinkedIn marketing, you should be mindful of all types of Social Marketing Strategies.
5. Mobile Marketing

We connect through social media using mobiles, so marketing through mobiles should also be on the list.
Digital Marketing is too vast, but when you dive in and experience it, you would love it. It's all about being innovative and attracting customers to buy your products. Online marketing is essential too.
Mobile Marketing Skills let you optimize the reach of your business in the palm and pockets of your target audiences. You should be aware of the right skills of creating mobile buyer personas, setting goals, establishing KPIs, monitoring Mobile Metrics, advertising on mobile devices, and so forth.
Also being aware of SMS marketing, email on mobiles, mobile-friendly site design, adding mobile apps, and so forth are also integral parts of crucial digital marketing skills you should possess.
6. User Experience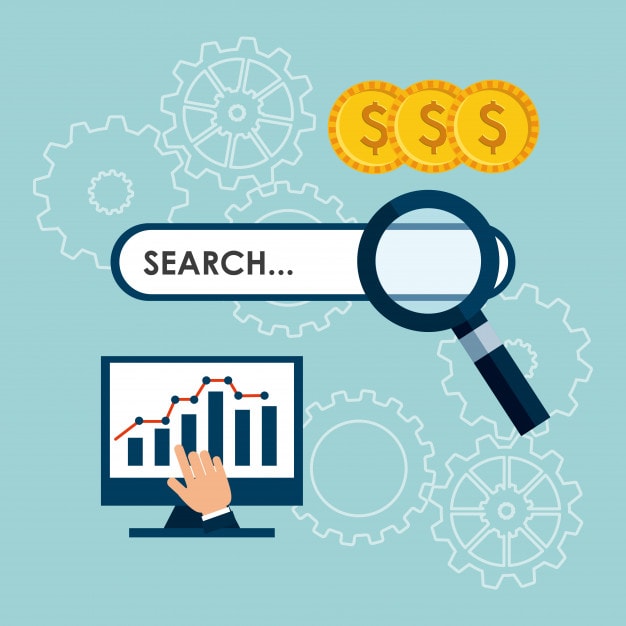 Marketing is all fine, but when a customer doesn't feel your website is not good enough, or it had issues loading pages, then all your efforts can go in vain.
Providing the best user experience by having a responsive website and constant customer support is what helps the customer think you're reliable, and they come back again to buy your products.
Navigating through pages should be made more interactive and appealing for customers to go in awe of your products.
You should be aware of essential Digital Marketing Skills important for optimizing user experience. Your site and app design must be user-friendly, plus your sites are also well scanned.
Users on the web crave clarity, simplicity, and relevance. So, offering them the visual hierarchy based upon their preferences is one of the most central Digital Marketing Skills in today's time.
7. Basic Design Skills
When it comes to digital marketing skills, you must be well aware of a well-designed visual appearance that is not user-friendly but also search-engine-friendly.
Having a website and application that is search engine optimized is inevitable in today's time; as such features are the backbone of a successful online presence.
Knowledge about the right color pallet, font's style, image, file formats, and incorporating design patterns for ensuring product design consistency is central here.
Paying attention to design elements, branding elements, typographic, templates, content structure, etc. decides the success of a digital marketing campaign.
8. Paid Social Media Advertising Digital Marketing Skills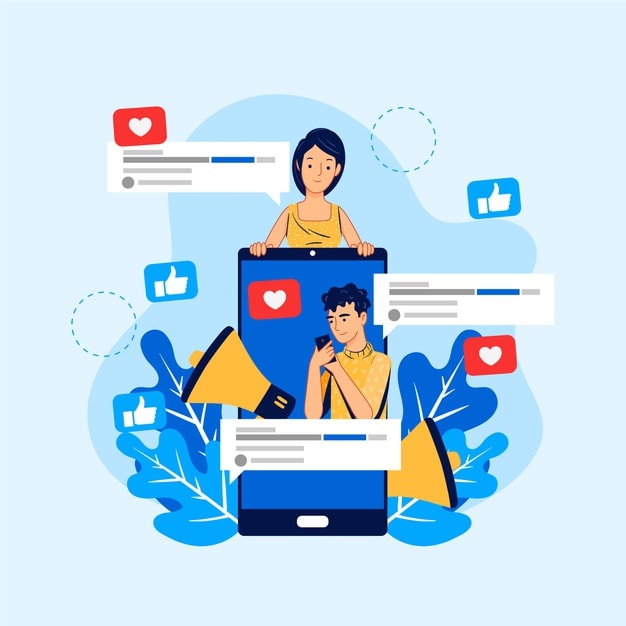 Along with Social Media Marketing, paid Social Media is a new trend that every Digital Marketer needs to be aware of.
When you opt for organic means, then meeting your target audiences will take more time in comparison to a paid campaign. Therefore, in addition to creating a business page on Social Media Platforms, posting engaging and relevant content, and using the right Hashtags, you should also master the skills of paid Social Media.
So, such Digital Marketing Skills demand knowledge of Facebook Ads, Twitter Ads, Snapchat Ads, Instagram Ads, and TikTok Ads sorts of many fruitful practices. Proper understanding of Social Media Ad bidding, their working, content strategy, etc. is crucial here.
Social Media Analytics is also crucial here in gauging the performance of your Social Media campaigns.
9. CRM Skills
Customer Relationship Management is one of the most important Digital Marketing Skills you need to pay attention to.
CRM revolves around the strategies that can help you in monitoring and maximizing the customer experience. By knowing these skills, you will be able to do customer interactions more engagingly and effectively.
CRM helps you in customizing the experiences of your users, so you can interact with them on a personal and emotional level that will ultimately optimize the conversion and sales of your business.
Some of the key reasons why CRM skills are essential for digital marketers are-
For proper understanding existing customers' needs
For obtaining a 360-degree view of customers and prospects
For retaining customers through better customer experience and loyalty programs
To attract customers
To win new clients and contracts
For increasing profitably
To decrease customer management costs
10. Knowledge and appreciation of automation
Marketing automation is one of the most important digital marketing skills that play a crucial role in streamlining, automating, and optimizing a wide range of marketing efforts.
You need to be aware of these skills to let your businesses to target customers with marketing and sales messages using workflows in the well-scheduled and automated manner. Many automation tools are considered as the boon for online marketers, and you should know those tools all the time.
From lead generation to optimizing sales funnel to team handling; many Digital Marketing Tasks get alleviated via automation practices. It is also crucial for ensuring better customer experiences.
Some of the tools that can help you in marketing automation are-
Use Customer.io to automate more timely emails
Let Constant Contact deliver compelling emails
Generate leads, close deals and manage your pipeline on auto-pilot with HubSpot
Supercharge your marketing analytics automatically with Pardot
Opt for AdRoll to automate your ad campaigns
Nurture leads effectively with Marketo
Automate your inbound call analytics with Dialog Tech
Deliver personalized campaigns across multiple channels using Oracle Eloqua
Track your marketing interactions across all channels with Bizible
Let Act-On seamlessly nurture your inbound and outbound leads
Automate the customer journey with LeadSquared
Automate your marketing materials using Bremy
Get CRM, sales, and marketing tools automated together with Infusionsoft
Grow, engage, and acquire customers with Genoo
11. Knowledge of Content Marketing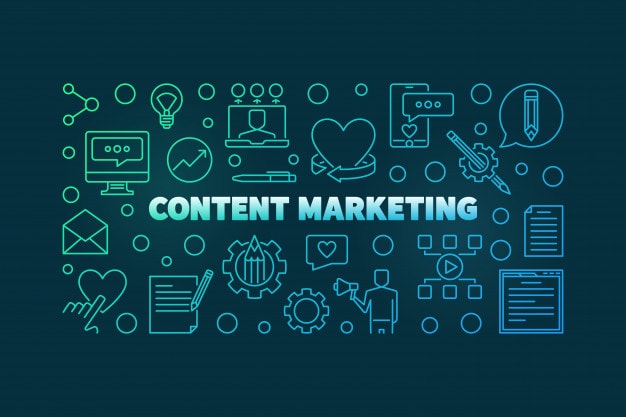 Content is one of the most crucial digital marketing skills upon which all the types of Digital Marketing Campaigns are based.
It in itself is the most crucial responsibility in the Digital Marketing world. Knowledge of the right kind of content and appropriate content strategies, so you can target your audience base, engage them, and convert them as your customers.
Content is also crucial in converting existing customers into loyal customers.
User friendly as well as SEO-friendly content is inevitable for a successful digital marketing campaign.
When you possess content marketing skills, you can enjoy increased sales, cost savings, and better customers who stay with you with absolute loyalty.
Some of the types of content that can be part of your Content Marketing strategy are-
Blogs
Videos
Infographics
Case Studies
eBooks
User-generated content
Checklists
Memes
Testimonials/Reviews
Whitepapers
How-to Guides/Academies
Influencers/Paid Ad Content
Articles
Audio
Case Studies
E-Courses
Podcasts
Presentations
Webinars
Website Content
Q&A/Ask Me Anything
Product Announcements
Other than these technical skills, you need to have several other non-technical skills, so the blend of both will help you in gaming up your business to the next level.
You should possess an attention to detail and also excellent negotiation skills. Few life skills are essential, along with technical expertise. Let us have a look upon those soft skills crucial for being a successful Digital Marketer-
Soft Digital Marketing Skills Marketers should Possess
In addition to the aforementioned technical Digital Marketing Skills, you should also incorporate some soft skills that can take your technically solid Digital Marketing Campaign to the next level. Let us have a look at those soft skills here and now-
Whether you're running your website or working as a digital marketer, there are a few skills like willingness to learn, be able to work under pressure, reaching deadlines are essential.
You might have to perform multiple tasks at once, so you need to be capable of multi-tasking and also not getting frustrated when something goes wrong. Business is all about highs and lows, so you need to own your mistakes and move on with the lessons to improve the business.
When customer complaints about the product, one needs to evaluate the issue and provide solutions to not lose out on potential customers due to the lack of the right support.
You should also possess the necessary design skills for better user experience. Graphic design and knowing how to use adobe photoshop is essential. Basic tools of photoshop will help you on the go.
Possessing video skills is also great. You should again know to optimize it well to be in the list of top searches. A website lies in the design and then the content. Talking about content, you should be able to do content marketing as well. Quality content will draw customers for the websites.
The ability to deliver content on all forms of media with the right keywords is what makes your digital marketing journey successful. Content marketing can be regarded as the heart of digital marketing. Content is what makes a customer open their inboxes and read more about your product.
Final Thoughts about Digital Marketing Skills!
Digital marketing is not easy, but it's not too tricky as well.
You would enjoy working on marketing as every day it's about learning new things and creating ideas to attract customers.
With the help of these Digital Marketing Skills, you will be able to optimize your presence on the web, meet your target audiences in a customized manner, generate leads, and convert them as your customers in the most result-driven way possible.
The best part of Digital Marketing that separates it from other types of traditional marketing is its ability to enable you to gauge the performance of your online marketing campaigns. Accordingly, you may tweak your campaigns and incorporate new strategies that can reciprocate well with your audiences.
So, all in all, these Digital Marketing Skills will empower you to run more effective and conversion oriented campaigns to optimize the sales potential of your business.
What according to you are the most important Digital Marketing Skills a marketer should possess?
What skills in Digital Marketing Field do you want to learn and master? Tell us your viewpoints and requirements about Digital Marketing Skills in the comment section below.
Liked this post? Check out the complete series on Digital Marketing