What is Advertising?
Advertising has become an integral part of every business. Advertising is a method of communication with the users of a product or service. With the help of advertisements, companies send out their messages to inform or influence people. In the highly competitive era, advertising companies make the use of advertisements to make people aware about the existence of their product and they use advertisements to let people know how their product is better than the other similar products in the competition.
There are various means of advertising like television, radio, newspapers, magazines, and outdoor advertising like hoardings, posters, events, contests, sponsorships etc. in addition to these traditional advertising methods. There are other advertising methods using various internet platforms like blogs, YouTube videos, social media platforms (Facebook, Instagram etc.).
Advertising is always present around you, though you are aware of it or not. As all small and powerful companies make the use of advertisements to promote their products and services, advertising in itself has become business, which has given birth to a new industry called the advertising industry.
Advertising agencies create advertisements for various media to carry advertisements or ads. There are various people who are part of these advertising agencies like visualizers, brand managers, copy editors, creative heads, and researchers. Companies who want to promote themselves or their products approach advertising agencies and they brief about their brand, idea, values and the target segment of the audience.
The job of advertising agencies is to convert that knowledge into visual or textual advertisements and tailor them according to the various media platforms.
Popular advertising mediums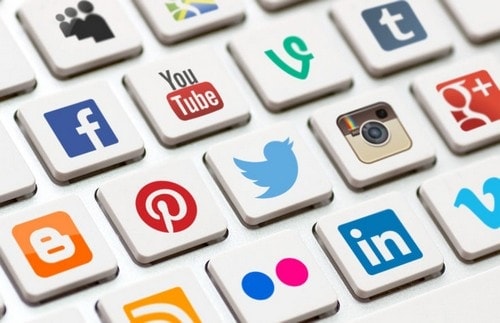 a) Google AdWords
Google AdWords is one of the most popular methods of advertising and it is a flexible and measured form of advertising.
b) Facebook Advertising
This method of advertisement has the maximum reach to people.
c) Local Publications
Local publication is a traditional method of advertising. It includes advertising in a local newspaper, in the stadium of a local cricket match, a local television channel etc.
What is Marketing?
Marketing consists of everything that a company does to gain more customers and maintain a long-lasting relationship with them. The literal meaning of term marketing is to go to market with products and services with the intentions of selling them.  According to Philip Kotler marketing is satisfying needs and wants through an exchange process. the concept behind marketing is that an organization must find out the needs and wants of its potential customers and do their best to fulfill those needs better than its competitors.
The whole marketing concept work on the central idea "Satisfaction of customers". Companies spend a lot of money on marketing research for new products development, improvement in existing products, or to find out the needs and requirements of customers. marketing also includes gestures like writing thank you letters to prospective customers, playing badminton with them, running a marathon with them, meeting prospective clients for coffee, answering their emails and calls promptly etc.
The ultimate objective of marketing is to match the product of a company with the needs and requirements of the customers. Powerful companies have a separate marketing department which works is to invent and implement various techniques to keep customers connected and satisfied.
Popular marketing mediums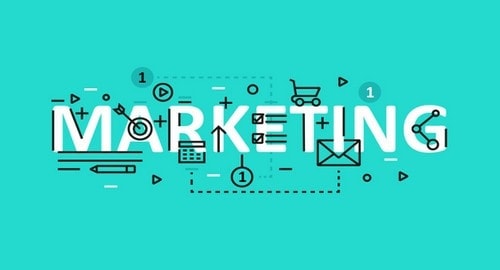 a) Website
The website of a company is a very important part of the company and most people search about the website of the company before doing any kind of business with it.
b) Events and tradeshows
These occasions are the best way to market your product. There you can reach your customers face-to-face and address their queries and provide information to them about the products and services provided by your company. For example, if you are selling pet products then there are various events organized where you can set up your business stall and provide people information about your products. one of the examples of these types of event is America's Family Pet Expo. There you can meet and promote your products to pet enthusiasts.
c) Email marketing
Email marketing is used by most companies to promote their products. most people spend 1-2 hours of their every day to check their emails and according to a study most people respond to offers and discounts provided to them through emails.
You can make the use of various email marketing solutions like iContact, BenchMark, or MailChimp to run email marketing campaigns in an easy and measured way.
Difference Between Advertising and Marketing
| Advertising | Marketing |
| --- | --- |
| The purpose of advertising is to get the attention of people towards a particular product or service. | The purpose of marketing is to understand the needs and requirement of customers and creating product accordingly. |
| The aspect of advertising is Promotion only. | The aspect of marketing is all place, product, people, process, and promotion. |
| Advertising is a short-term process. | Marketing is a long-term process. |
| Advertising includes social media promotions, radio, television, posters, hoardings, magazines, and sponsorships etc. | Marketing includes market research, advertisement, promotion, sales, distribution, public relations, and customer's satisfaction etc. |
| The importance of advertising is to create awareness about the brand, product, or service. | The importance of marketing is to create more and more sales. |
| Advertising focuses on grabbing the attention of the general public. | Marketing focuses on to create and build brand image and to create a market for new as well as existing products of a company. |
| Advertising is a part of marketing. | Marketing is not a part of advertising. |
| Advertising is done before the sale takes place. | Marketing Is done before the introduction of the product in the market and also after the sale is made |
| An advertisement for Head & Shoulder is an example of advertising a product. | An email received by you from a company with respect to your recent business with them or complain made you is an example of marketing. |
In the business world, both marketing and advertising are important terms. However, despite major differences both advertising and marketing exist hand-in-hand. After reading this article you must have developed an understanding of both advertising and marketing and also learned about how these two terms are different from one another.