Dedicated hosting can be considered as a dedicated web server for you where you can save all your website or web applications data such as images, videos, documents, codes, and other computing files.
With a dedicated server, you will be the only user of the server allocated to you. No one else will have access to your server as it will be dedicated only to you.
What is Dedicated Hosting?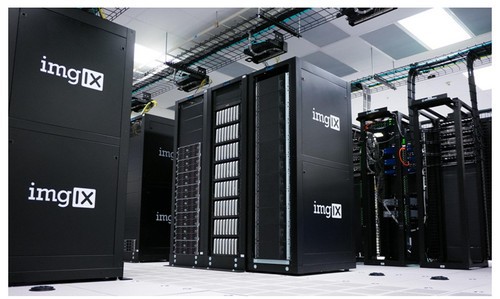 All the resources of the server will be used by you only, and that increases the performance of servers. You can control and configure your server according to your needs and host as many websites or web application you want to be provided that you are using only your server resources.
With dedicated servers, you can even install any software you want as you will have the full administrative access. You can make your hosting environment completely according to your apps, and that is something which is not available with shared hosting plans.
Dedicated servers are costly, also, and they are not easily affordable. If you are just starting, then this type of hosting might not be a very good idea for you. Companies having a strong capital base, huge online presence, large websites usually go with dedicated hostings.
Advantages of Dedicated Hosting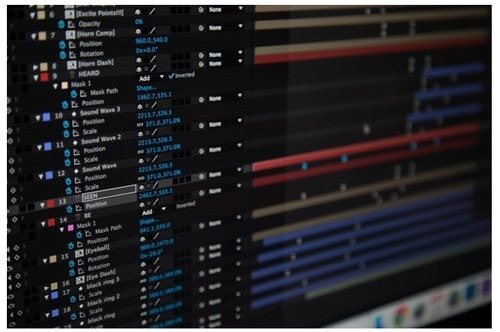 If you have resource-heavy apps/websites, then dedicated servers will be best for you. You will get ultimate power, control, and security with dedicated servers. Also, if you are running a big eCommerce site or a business site, you will have to go with dedicated hosting to avoid security breaches, malware attacks, and unnecessary downtimes.
Advantages:
Dedicated servers are highly reliable
They offer maximum and constant performance
You will get maximum security
You will have full access to your servers
No resources will be shared which will helps in SEO also
You will also get 25/7 customer support
Free SSL with most of the dedicated hosting providers
Very high server response time
Can handle even unusual traffic spikes and extremely high levels of traffic
Dedicated servers provide much better uptime and very less downtime
Dedicated hostings are perfect for
Sites having very high traffic
Large eCommerce websites or online stores
Reseller hosting providers
Businesses having a large turnover and a large number of clients
With dedicated servers, you will don't even have to maintain any types of physical pieces of equipment or maintain a team. All technical things will be managed by the host only.
Types of Dedicated Servers
There are two types of dedicated servers available:
Unmanaged dedicated servers: Unmanaged servers are completely operated and managed by the customers only. Hosting providers are not responsible for the management of servers. Web hosts only provide physical resources such as RAM, storage space, CPU, bandwidth, etc. These servers are less costly as compared to managed dedicated servers, but the customer must have a team of experienced professionals to handle all the technical aspects of a server. Small businesses usually go with unmanaged dedicated servers.
 Managed dedicated servers: This is the web hosting company completely manages more popular and dedicated servers. The client is only responsible for the data while the hosting provider manages everything related to the server, such as software installations, updations, monitoring, firewalls, and security. Large and medium-sized companies usually go with this type of hosting as they don't have to hire a team to manage servers.
Best Dedicated Hosting Service Providers
 1) DreamHost
This is one of the best hosting providers available, and DreamHost offers fully-managed dedicated server hosting. DreamHost provides very robust features such as 100% guaranteed uptime of network, 24/7 tech support and proper servers monitoring, DDoS protection, unlimited MySQL databases, RAID 1 storage (multiple hard drives to avoid any data loss), unlimited bandwidth and many more features.
DreamHost, as compared to other hosting providers, offers a lot more space to grow. Below is a comparison chart which you can check…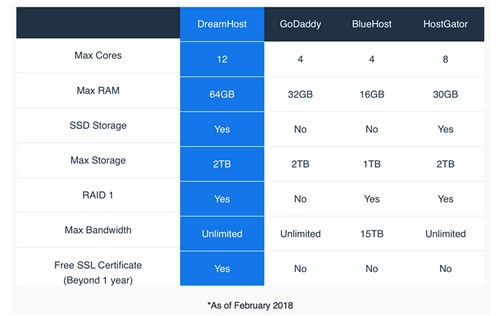 They have they are own custom-built control plan with all dedicated hosting plans. You can use the control panel according to your needs like add/remove any server, do any changes, and complete management of your server. Their plan starts at $169/month, and DreamHost provides managed dedicated servers only.
2) Vultr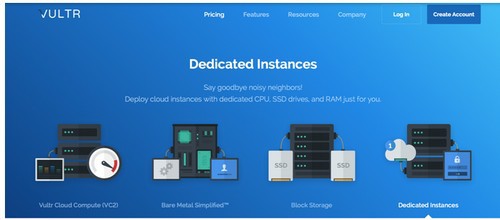 If you are looking for unmanaged dedicated servers, then Vultr will be best for you. They offer servers based on both hourly and monthly pricing. Their plan starts from $60/month for 120 GB SSD and goes up to $240/month for 480 GB SSD storage.
They offer 100% Latest Generation Intel Cores, root administrator access, custom control panel and infinite OS combinations. Their Dedicated Cloud is currently available in New Jersey, Chicago, Silicon Valley, and Japan. All servers are billed on an hourly basis, and you can even rent 25%, 50%, 75% or an entire dedicated server according to your requirements.

Vultr also performs very well in Benchmarks. Their latest generation Intel Skylake processors are 58% faster as compared to Broadwell processors.
3) Bluehost

This is another dedicated hosting provider with plans starting from $79.99/month for managed dedicated servers. Bluehost offers extreme speed as their servers are custom built by their technical engineers based on latest technologies. You can start a server within seconds, and you will not have to wait for anyone to set up the server for you.
They also have RAID 1 storage means your data will be well protected and you don't have to worry about any sudden downtimes or loss of data. Though Bluehost has managed dedicated servers, you can still have optional root access giving you complete control over your server.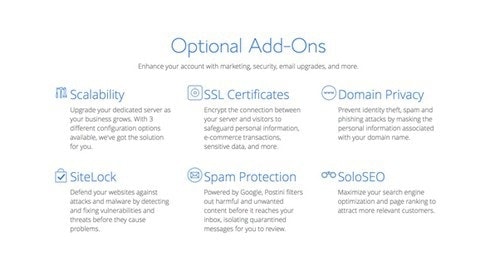 You can get some optional add-ons as well such as SSL certificates to encrypt the connection between your server and visitors, domain privacy, SiteLock to protect your sites from malware attacks and threats, spam protection, SoloSEO to maximize search engine optimization and many other add-ons.
Conclusion
Dedicated hostings are not cheap and are very expensive as compared to other available hosting types. But with dedicated servers, you will get much better security, reliability, and flexibility, and you will get what you pay for. All the benefits with dedicated hostings are well worth it; if you can afford it, it is the best thing you can get for your websites.
Liked this post? Check out these detailed articles on
Topic of Digital Marketing
Alternatively, check out the Marketing91 Academy, which provides you access to 10+ marketing courses and 100s of Case studies.