Technology, with the emergence of technology the way our world works has changed tremendously. Earlier, it used to take days to get the message from a person sitting a town away from people, and we used to keep long and heavy account books to keep the record of the day-to-day business transactions. But now with the advanced technology in every aspect of life has changed the way things used to be get done.
Now, people can receive information about the incidences taking place in any part of the world within microseconds. Now did you need to keep heavy account books and can save the same information in a small memory chip. Internet is one of the best technological innovations in the world.
The Internet has penetrated almost every field in one or another way. There is hardly any place where works are being done without the help of the internet. People pay bills using the internet.
Teacher's speech in the classroom using the internet. People access their bank account using the internet. Important and confidential information is shared using the internet.
I can write about thousands of examples of work that are now being done using the internet. However, there is no need to do this as from the above examples you have got my point. A new world has emerged which can be referred to as the "cyber world" or "virtual world."
As we are all aware of the saying that good and bad come hand in hand. Thus, like our real-world crimes happen in the virtual world too. The crime that takes place over the internet or using the internet or involves computer or network are referred to as "cybercrime."
Cybercrime can be defined as the offenses committed by a single person or a group of people with criminal intentions or to cause mental, physical, reputational or financial harm to an individual or a group of people using internet or any other telecommunication networks.
With the Advancement in technology, the types of cybercrimes are also growing at a fast pace and posing threats to national security and finances.
However, these crimes are equally harmful to an individual as it is to a nation. In this article, you will learn about different types of cyber crimes and their impacts, and it might stop you from clicking or downloading random stuff on the internet.
Different Types Of Cyber Crimes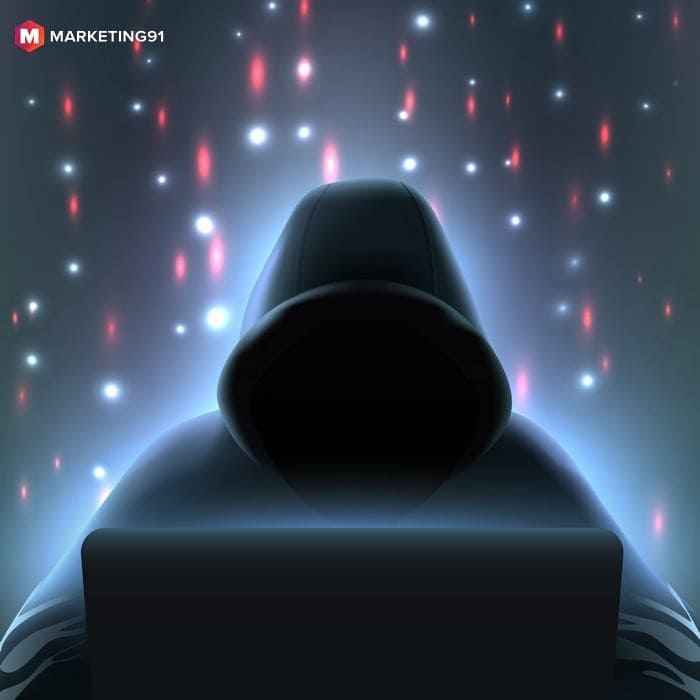 #1. Phishing
The word phishing is re-spelling of fishing. It works exactly the way fishing trap does, where are trapper setup trap to catch unsuspecting people and to make them do activities like clicking a link, downloading a file that they usually won't do.
By doing this, they obtain useful information like passwords, bank account details, personal details, etc. and use that information for malicious purposes.
This type of cybercrime is quite common, and less tech-savvy people fall easily for a phishing attack. A phishing attack can be set up in different ways. For example, The hacker sends emails containing attachments over URLs to obtain information so that they can get the access of the account or computer of the user.
The email address used by the sender will look like an authentic email address, and it doesn't even stop by the spam email filter.
There have been many cases where people receive an email asking for information to change their passwords for security purposes. However, people can stay safe from this type of cybercrime attack by staying alert and conscious of their acts on the internet.
Because of the increasing number of cases of phishing attacks now banks have started alerting people through email or message for not to share their bank information with anyone and to change their passwords and login details at least once in six months. Precaution is the best way to stay safe from a phishing attack.
#2. Identify theft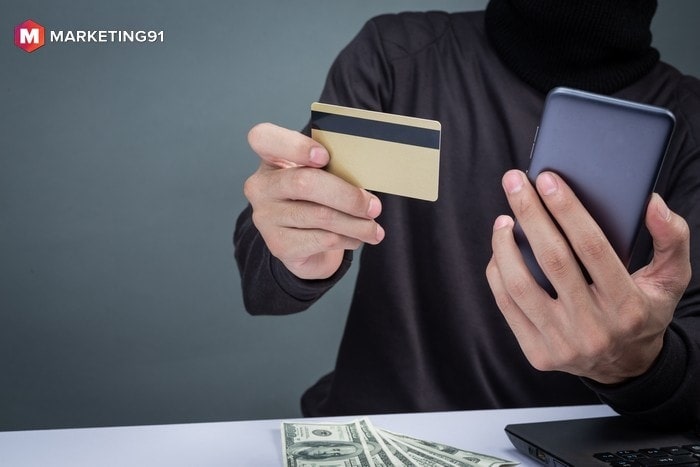 This type of cybercrime takes place when a person uses personal information or of another person in order to get financial or personal benefits. Identify theft offense has become quite easy to commit in the times of social media.
People share their personal information like birth date, home address, hobbies, political views, education, liking, and disliking on their social media accounts without realizing that this information can be used against them or to harm them or even to manipulate them.
Let me help you understand this type of cybercrime using a few examples. A person can obtain your recent photographs, personal details and information about your activities from your social media account and can use this information to create a fake account in order to interact with people using your identity.
This might not impact you financially, but it can certainly impact your social image. People will think that you were sending all those inappropriate messages to them when you were not even aware of this.
People can clean government benefits using your name.
They can use your email address to send phishing emails.
Those are a few examples of how identity theft can be used against you. To be safe from this type of cybercrime one should be mindful for what to share and what not to share on Thier social media accounts and to set proper privacy and security settings so that your information can be viewed by people that you trust and not by strangers who can take advantage of the information shared by you.
#3. Cyberstalking
And another type of cybercrime which can be conducted using the information available on the social media account of a person. The meaning of word stalking is to pursue or approach someone stealthily.
People with malicious intentions harass innocent people by sending them a plethora of online messages and emails. Such people make the use of social media platforms, various websites, or search engines to get information about the person they want to stalk.
The learn about the day to day activity of the person for example when does that person leave for work or when does he go to the gym or when he leaves his children at school or in which school his children study. In this way, they know their victims and make them feel insecure and afraid.
Teenage girls are easy to pry of online stalkers, and there have been many cases where a person has taken advantage of teenage girls by obtaining information about them from their social media accounts, and there have been many cases where people have taken extreme actions like suicide because of cyberstalking.
As stalking is not acceptable in the real world, it is also a matter of concern in the virtual world. Keeping this in mind, there have to create a law to deal with such kind of harassment where the assailant can be punished legally.
#4. Credit card fraud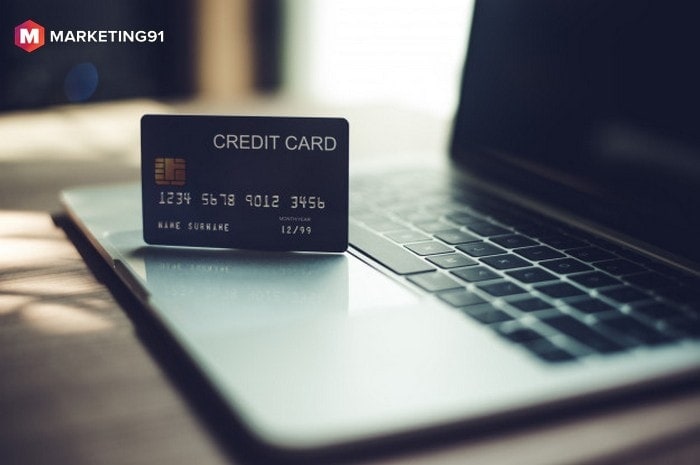 Credit card fraud is similar to identity theft in cybercrime. In this type of cybercrime when someone obtains your credit card and use it to make financial transactions on your behalf until you get it blocked.
This type of cybercrime is quite common with pre-approved credit cards where a person doesn't even need to Enter a security code to make the transaction. Most of the times, people forget to collect the receipt of the building that they have paid.
That receipt contains important information such as your credit card number and your signature. This much information is enough for fraud to make transactions pretending to be you.
However, nowadays Banks are taking precautions against this type of cybercrime, and they alert their customers whenever there are any unusual activities take place in credit card holder's account and call them to confirm whether they have made that purchase or not.
#5. Denial of service attack
This type of cybercrime is performed by attackers to deny the services to intended users. This attack is quite easy to perform, using various software or tools available online.
Even a naive can perform this type of attack by following instructions available on various websites on the internet to get the serve down of any website.
To understand this attack, you need to understand how a website works. When you want to access a particular website, you send a request to it, and the website acknowledges and establish a connection where you can access all the information that you want to access. However, each server has a limit to handle a number of requests in a small period of time say in a second or minute.
The attackers take advantage of this and send a large number of requests using a dos attack software that a server can't handle and become unable to provide services to intended users.
Another form of this type of attack is DDos attack (distributed denial of service attack) in this attack more than one attacker floods the traffic to disturb the working of a server.
The attackers of this attack target the high profile website servers in order to disturb their working. Many banks and companies like Amazon, yahoo, twitter, Facebook have been the victims of this type of cybercrime.
#6. Ransomeware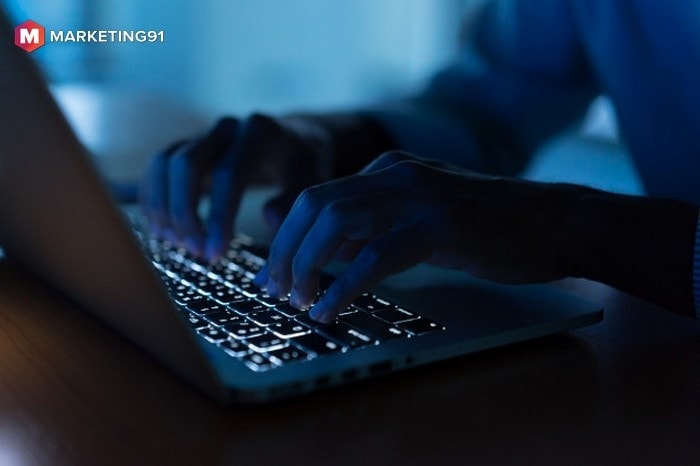 Ransomware is one of the most popular and most feared cybercrime attacks. In this attack, the attacker infects computers of the victims by sending malware using either phishing attack or using an exploit kit campaign.
Once the victim falls prey for the attack by clicking on the malicious link or downloading the file sent through e-mail, the attackers encrypt the entire data on the computer of the victim and demand for ransom payment to be paid in order to get the data back.
Define which makes ransomware attack possible are named as a trojan. Because these files look like legitimate files like any other file one will receive in an e-mail.
However, once the files are downloaded in the computer, the encrypt the whole data available on the computer which can only pain decrypt using the particular decryption key.
The attacker takes advantage and asks for a huge amount of money in exchange for the decryption key. The most famous example of this type of cybercrime was "wannacry worm." In this attack, the "wannacry worm" traveled through the computers without user's interaction and infected more than 181.5 million computers in merely six months of 2018.
The main goal of the attacker is to obtain payment. To stay safe from ransomware attack one should stay alert when downloading any file from an unknown source or any suspicious source and in addition to this, they should get data recovery plan for their computers so that if their computer is affected by ransomware attack can be recovered and don't forget to keep at least three copies of data in different places as a backup plan.
So that you can minimize the effects of a ransomware attack.
#7. SQL injection attack
The database behind the website is controlled by the SQL statements. SQL is a query language which is is used to enter and manage data stored in a relational database. There are many web applications and websites which stores their data in SQL databases.
In this type of cybercrime, attack injects malicious SQL statements in order to compromise the vulnerability of the server behind a website. The attack can make the use of vulnerabilities of weak security measures to bypass the security system.
Once the attacker compromised the database, he can use SQL statements to add, modify, and delete important records stored in the database. There can be serious consequences once a database is compromised.
The attacker can delete tables of data using simple SQL delete command which can affect the performance of the application until the data is restored.
The attacker can obtain the credentials of other users and can use this information to impersonate the user.
In addition to deleting data from the web server, the attacker can also add new data to the webserver. For example, if an attacker compromises the database of a bank, he can alter the account details of account holders, can change the balance of the account and can also transfer money to their accounts.
There are different types of SQL injection attack, such as out-of-band SQLi, blind SQLi, and in-band SQLi. Each attack is performed using a different vulnerability of the SQL server.
#8. Cross-site scripting attack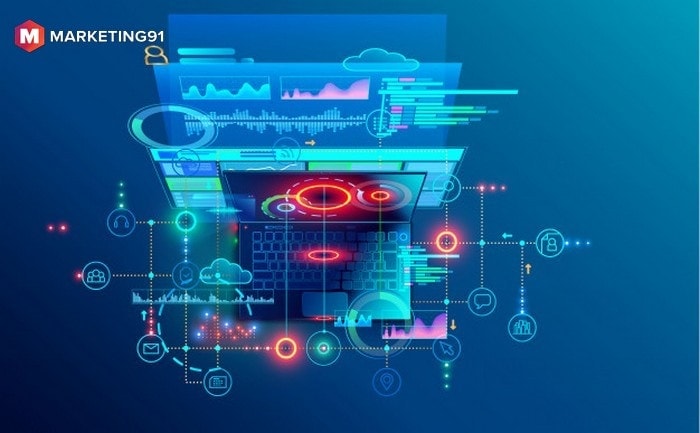 Cross-site scripting attack is an attack which is performed using a SQL attack. To perform this attack, the attacker injects malicious script in trusted websites, and when the user of the website accesses the website, the malicious code gets into his computer in the form of a browser-side script.
This type of attack is easy to run on a website which requires input from users and generate output. The victim's computer run the script considering at coming from a trusted and valid source.
There can be bad consequences once the script is executed in the web browser, not the user as the malicious script can access the sensitive information like saved passwords from the browser, cookies, and sessions token.
The cross-site scripting attack is also known as XSS attack and can be categorized into two categories
#1. Stored cross-site scripting (XSS) attack
In this type of cybercrime, the attacker stores a malicious script permanently on the server of a web application in the form of visitor's log, comment field, or in a message forum and this attack becomes active as soon as the user requests for the stored information.
#2. Reflected Cross-site scripting (XSS) attack
In this type of cyber attack, the malicious script injected are reflected from the web application in the form of an error message, search result, etc.
Reflected XSS attack performed little differently from the stored XSS attack as it might direct the user to other website or might send malicious link to the user using email address of the user and once the user clicks the link mentioned on the directed website or in the email the script gets its executed in the web browser of the user and can gain access to the sensitive information stored in the web browser.
#9. Botnets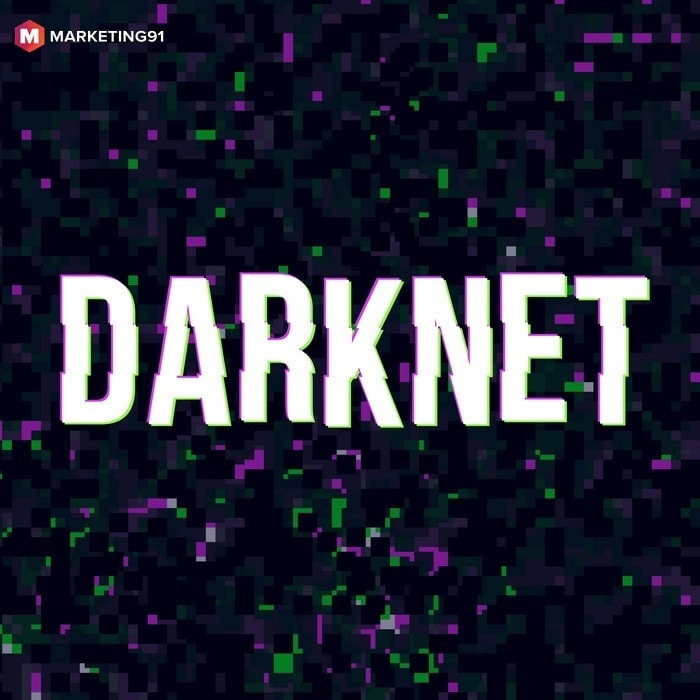 A botnet is a network of compromised computers or internet devices which are controlled by a hacker sitting in a remote location. The hacker uses command and control (C&C) software to control the botnet.
The hacker can make the use of these compromised computers to run malicious activities such as a distributed denial-of-service attack, email bombing or email spamming, stealing important information and using the connection of compromised computers.
The term botnet is formed by the combination of two words robots and networks. Each compromised computer is called "bot," and the network of several bots is called a botnet.
The owner of the compromised computers or "bots" or "zombie" computers are not aware that their devices have been compromised and are being used to perform malicious activities.
#10. Social engineering
This type of cybercrime is the simplest form of cybercrime and innocent people who aren't much familiar with the technology and how it works usually become the victim of this type of cybercrime.
In social engineering cybercrime, the attacker will contact you directly and via phone, email, or through your social media accounts.
The first attempt to gain your trust, and they gain your trust by obtaining whatever information available on the internet about you and then to use that information to obtain useful and confidential information from you.
For examples, an attacker might call you as a customer service representative from the bank that you use and ask you important information like the bank account number, your ATM code, and one-time password, etc. They use this information to get financial benefits.
However, they can also obtain your personal information such as email address, photographs, your likings of brands, and sell this information to others to get financial benefits.
Facebook, where people upload even the smallest information about their whereabouts and their activities and their choices on the basis of the time spent by them on a particular post.
This all information is carefully observed and recorded by Facebook even when you are not using Facebook, and that information is sold to marketing companies, and on the basis of this information, they market their products.
Have you ever wondered how you start getting advertisements giving discounts on the dog food that you just have seen on Amazon? This is all part of social engineering, and we fall in the trap set by the companies using our information to sell products to us.
#11. Online scams or email scams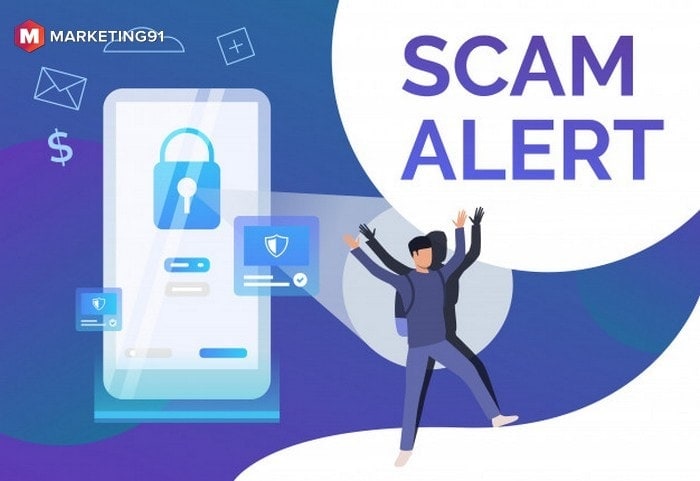 Now, this is the type of cybercrime that we all come across on internet at least once in a day. Online scams are the pop-up ads or ads running on the side of a web page promising unrealistic rewards and money that are too good to be true.
Similarly, email scams offer same offers using email. They provide you a link or button and ask you to click on it and ask you to take a course of actions in order to get the reward.
When someone clicks on the link or button, a malware compromises their computer and can result in ransomware, crops scripting attack, or even turn your computer into the bot. Online scams are quite common and usually can be avoided by using good anti-virus or anti-malware software.
That will alert you each time an inappropriate activity takes place on your computer.
#12. Hacking
Now, hacking is the most popular and most common term used amongst the cybercrimes. The meaning of hacking is to get access to someone's computer or internet device without their knowledge.
People who do this are known as hackers and hackers are the people who have advanced programming knowledge and misuse their knowledge to make money or malicious purposes.
However, hackers aren't always bad. There are two types of hackers black hat and white hat. A computer programmer who makes the use of his knowledge about computers and their programming with malicious intentions is referred to as Black-hat hacker, whereas, on the other hand, a programmer who use his knowledge about computers to help companies and people to fix the flaws in their networks and computers so that no one can comprise their system.
Basically, both black hat and white hat hackers have the same skills and same knowledge, but their intentions of working make the difference. The best example of computer expert is Mark Zuckerberg, who used his knowledge to create Facebook.
Similarly, there are many popular names that have used their technological knowledge in a constructive way.
#13. Virus attack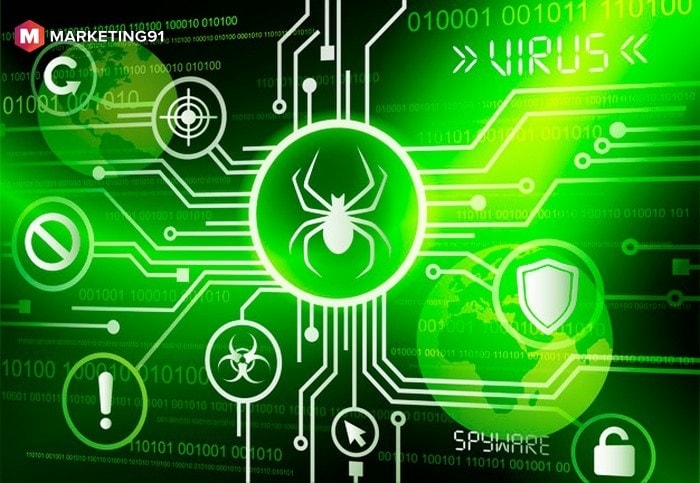 A computer virus is a malicious code or program in such a way so that it disturbs the normal operations of a computer. A computer virus is quite similar flu virus as it appears from one host to another and has the ability to replicate itself.
A computer virus requires a file or a document to replicate itself. However, a virus does not become active until the code in the affected file is executed.
A virus can do several things from stealing information to performing small activities like changing the homepage without the knowledge of the user. To be safe from virus, one should use caution while downloading files from the internet, opening attachments, etc.
There are several types of viruses. A few of them are boot sector virus, web scripting virus, browser hijacking virus, resident virus, direct action virus, polymorphic virus, file infector virus, multipartite virus, and macro virus, etc.
You should run a security scan at least once in a week to check for viruses and malware in the computer and use anti-virus software to remove them before they cause problems in your computer.
#14. Logic bombs
Logic bomb a small malicious coding program which is intentionally inserted in software in order to perform some malicious tasks. It is also known as slag code, and it stays dormant inside a software until a particular event triggers it.
Even though it sounds similar to a virus, but it is different from a virus as it requires a particular event to trigger it. There are other similar programs which execute at a particular time are referred to as "time bomb."
There have been many incidences when this type of cybercrime is performed by IT employees to destroy the database of their employers. This type of cybercrime is difficult to stop and filter as they are performed by the insider and not by the outsider.
#15. Grooming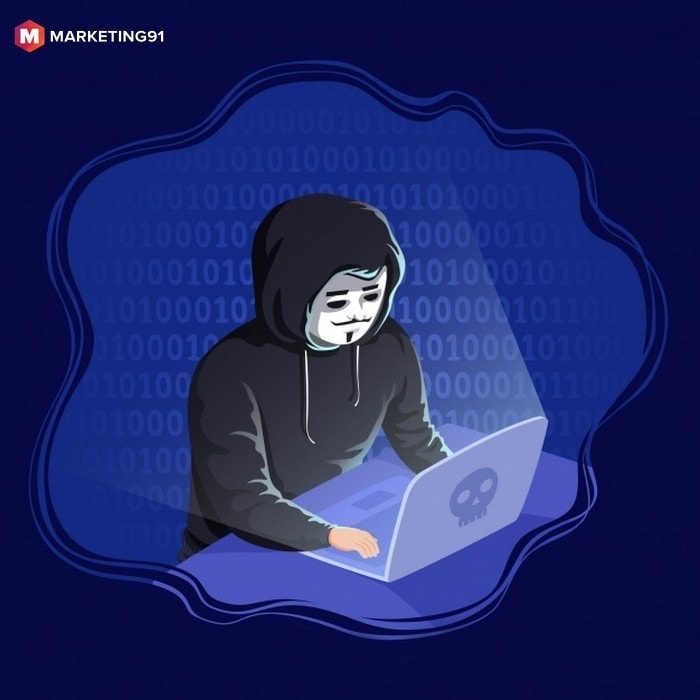 Grooming is a cybercrime where people make efforts to establish a sexual relationship with minors using social media platforms like Facebook, Instagram, etc.
They first try to establish a relationship with them by becoming friends on the social media platform and chat with them to gain their trust. Grooming is a serious cybercrime, and many teenage boys and girls have become victims of this cybercrime.
This type of cyber crime can only be stopped by having open communication with children and by making them aware of the intentions of people on the internet.
They should be asked not to become online friend with people they don't know and not share too much information like contact number, email address, etc. about themselves on these platforms. As this information can be used against them.
#16. Eavesdropping and surveillance
Eavesdropping or surveillance without the consent of people is a crime. By eavesdropping, people can keep track of your online activities and also listen and record your conversation.
For example, one can tap a telephone line to listen to your conversation, or one can catch wireless packets to learn what websites you were browsing. In present times, with the advancement of technology, many giant companies keeping track of your activities like shopping, online streaming, etc.
In order to learn about your preferences. They use this information to design their products and services and give offers on the products to sell them to you.
#17. Salami slicing attack
Now, this type of cybercrime is something which is difficult to notice and take a long time to notice as the attacker obtain information or steal money in a tiny amount at a time. They perform the same activity on several accounts all at the same time.
For example, you will not see a difference if someone steals a dollar from your account. But the attackers steal 1 dollar from a million accounts and receive 1 million. Surely, this will make a difference. This is a popular technique of stealing money from the bank accounts of people without getting noticed.
#18. Cyberbullying
Cyberbullying is similar to bullying in real life. However, cyberbullying takes place on the internet. When someone sends abusive, harmful, or offensive message to someone or post pictures without the consent of the person or defame person on social platforms either by writing post or comment is considered as cyberbullying, and there are strict laws against it.
#19. Software piracy
Software piracy means the unauthorized distribution of software with the help of internet. With the help of the internet, it is easy for one to get access to any movie, song, or software free of cost.
Pricy is a punishable offense, and one could get in trouble if caught using them. In addition to this, this free stuff comes with a lot of risks such as malware, viruses, trojan, worms, etc. which can affect your device.
#20. PUPs
Pups can be abbreviated as Potentially Unwanted Programs. These programs uninstall important software from your computers, such as web browsers or other pre-download apps.