Contextual advertising enables advertisers to run ads on the websites or web-pages that have relevant content. An automated system is used in this type of advertising that showcases the ads based upon the content of a site using the keyword targeting.
Every advertiser wishes to get the best out of their advertisement campaign, but it is a fact that many of them fail to get such results. Now there might be many reasons for that, but to get the best out of their campaigns, they can try a special advertisement type; contextual advertising.
It is no doubt a great method to target users when you are focusing on banner ads. Let us understand about contextual advertising in detail –
Contextual Advertising – Introduction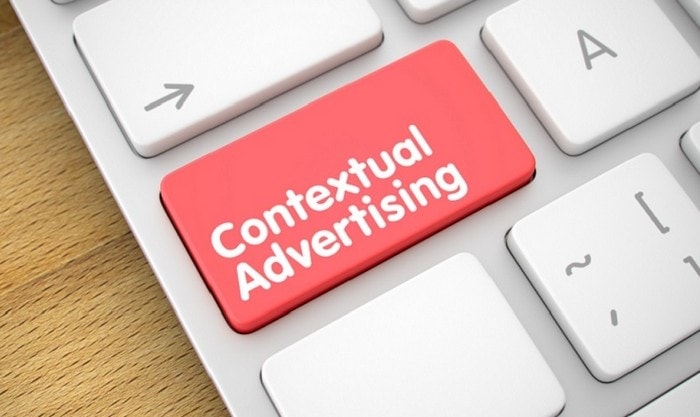 You might have encountered a number of blogs/websites where you would see ads that are similar to the content displayed on the website. Contextual advertising works behind this.
If we generalize contextual advertising, then it is the ad placement on a specific location where content is similar to your ad's type. This way, your ads will be displayed to the more interested audiences that will ultimately boost your Click through Rates and conversions.
Hence ROI of your display ads will also get increased.
Now let us go through some other reasons to understand how beneficial contextual advertising is for you
How Is Contextual Advertising helpful?
This is extremely helpful to target the right audience.
A user who is reading content related to automobiles then he/she will be interested in viewing ads regarding automobiles only. Now, this is no rocket science here as this will boost up the conversion rate for sure.
What if you are displaying a clothing ad on an automobile-related content?
A person who is interested in automobiles is likely to take action on similar ads only. There is very less chance that they will also click on clothing ads.
Instead, you should be showing Ads related to the automobiles.
Contextual Advertising Examples
Imagine you make searches for best 1000 cc bikes on Google.
Now bike companies that have enabled Contextual Advertising will start showing their ads on the portals that show the list of best 1000 cc bikes.
If you do search for Triumph Bikes in the USA, then other Bike Company Sites that have enabled Contextual Advertising will also start showing their ads to you on different sites, your mobile Apps, Social Media Profiles, etc.
This is going to be very effective in targeting more and more numbers of relevant audiences that will increase lead generations and conversions in the most effective manner possible.
Nobody likes to see irrelevancy while browsing and so doesn't your audience.
Contextual ads will help in conversion if you can deliver them with what they are looking for.
Now let us understand how these ads work-
How does Contextual Advertising Work?
Now, since you have understood the basics of contextual advertising, the next question that might be popping in your head is how it works?
Most of the time, contextual advertising works on the concept of keyword advertising.
It targets keywords. Hence we suggest you use Google AdSense for this purpose.
Google AdSense is extremely helpful in placing dynamic ads on different websites using texts, video, and images.
Bots will show your Ads on the pages that have your Keywords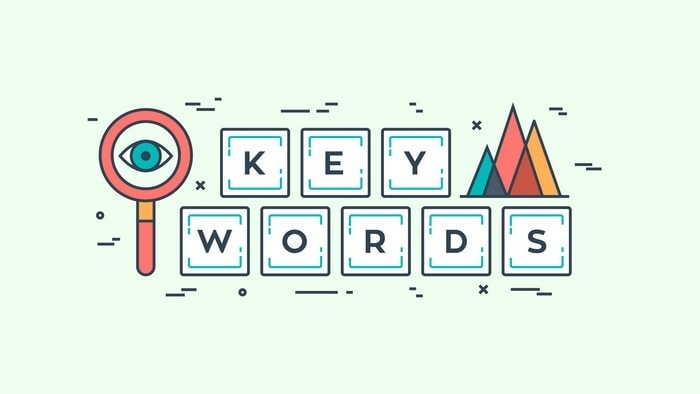 In contextual advertising, bots look out for the specific keywords and then display your ads where it is meant to be displayed. This is as simple as that.
YouTube is probably one of the best places for contextual advertising. Since YouTube ads are also a part of Google AdSense, your job becomes easier.
Now while creating your ads, you should focus on your major keywords so that bots can catch that and use them while displaying ads on different websites. Using keywords in your ads will enhance the relevancy as well as conversions and ROI.
So, all in all, keyword targeting is the one tactic that decides the effectiveness of Contextual Advertising. To run these ads effectively, you need to learn how to set up Contextual Ads via Google AdSense-
Setting up Google AdSense for Contextual advertising
Contextual advertising might seem a complicated topic in the initial stage but believe me; it is not. Even if you are a non-tech guy, you can easily go for this venture. Setting up Google AdSense for contextual marketing is easier than it seems.
Let us understand the process step by step –
1) Creating Google AdSense Campaign in Google AdWords
You need to go to Google AdWords to start this process of contextual advertising through Google AdSense.
From the Dashboard, you should go to the campaigns tab and then click on the '+' sign that is meant to create a new campaign.
2) Choose the type of Campaign you want to run
Now you will have to choose the type of campaign that you want to run through your advertisement. For this, you should choose the 'display network' tab, and there you will have to finalize the outcomes that you want your ad to optimize for.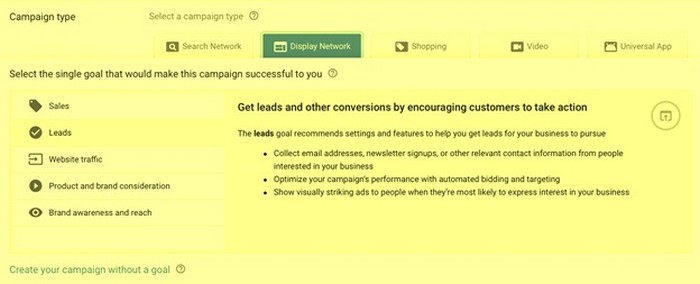 Now since there are many options, we suggest you keep your focus on leads, sales, brand awareness, traffic generation, and product consideration.
3) Decide where you want to display your Contextual Advertising Campaign
Now you will again face two options where you will have to decide the place where you want to display your ads-
First is the standard display campaign which means your ads will be displayed on different sites
The second one is Gmail campaign which means that your ads will be displayed in people's email inbox
We suggest you choose 'standard display campaign.'
4) Set your Audiences and other Demographics details for running your Ad
Now since you have crossed the first phase of your ad creation, you will be asked to set up the targeted user. You will have to decide which audience you want to target in your advertisement. There are three criteria that you can choose from –
Affinity – It is meant to target users according to their interest in the long-term
Intent – It demonstrates that users are in an intent to purchase
Remarketing – This is meant to target users who already interacted with your business in the past
You need to setup demography as well depending upon your willingness. You should opt for that criteria which will be the best fit for your contextual ads. All the setting options given here will let your ads get shown to the right people at the right places.
5) Use Content Targeting to set up Contextual Advertising
Now click on "Content targeting" option. From there, you will have to choose among three options; keywords, topics, and placement. Enter the desired info as you want in all these three options.
Keywords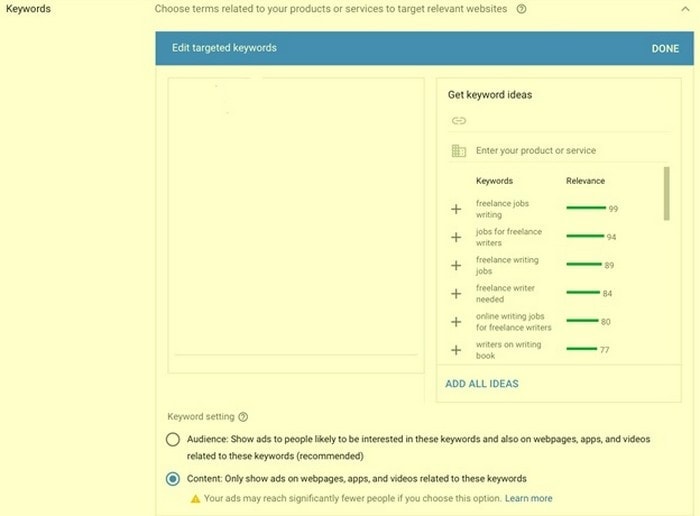 You can choose those keywords here for which you want your ads to get displayed.  For keyword setting, you will also find two options at the bottom- Audience and Content. You need to choose the one that will be beneficial for you.
Topics
You will also find out a wide variety of options for the topics as well. It offers you specific options along with broad categories or both of these simultaneously. As per your product or service, you should choose the topics here.
Placements
With the Placements option, you can choose the places where your ads should get placed be it websites, apps, or videos. Here you can opt for the best sites with the most number of relevant audiences for your business. It also allows you to choose multiple sites for the same.
6) Your contextual advertisement is ready

To finalize your Contextual Ads placement in Google AdSense, you can combine any or all the three Content targeting options to run your campaign successfully.
Wrapping it Up!
So this was all about contextual advertising.
Follow the above-mentioned methods to set it up for your campaign and get the best out of it.  With the help of this advertising method, you will be able to run campaigns within the context of a particular platform you are running your Ads upon.
This will make your ads highly relevant. Relevancy is the base of better CTR, open rate, lead generations, conversions, and profits.
So, what do you think best about Contextual Advertising? When did you first see a contextual ad, and how did you respond to that? Share your experience with us in the comments below.
Liked this post? Check out these detailed articles on
Topic of Blogging
Alternatively, check out the Marketing91 Academy, which provides you access to 10+ marketing courses and 100s of Case studies.